This is a great tutorial for making a standing cake topper that looks like Rey from Star Wars. Learn how to build a basic cake topper armature, how to model all the features and body, and of course how to make all the fondant clothes.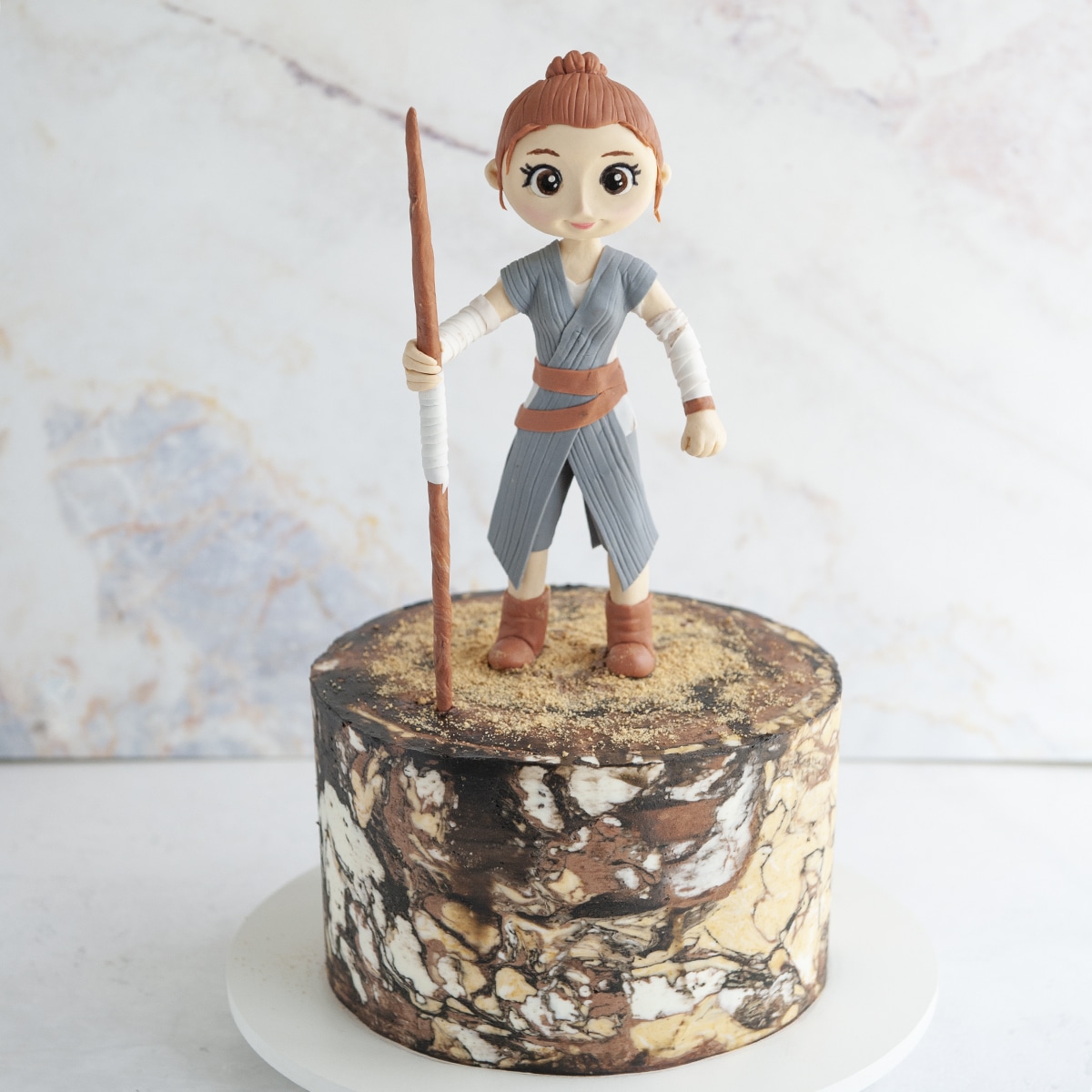 This tutorial also shows you how to make a really awesome natural stone texture using 100% buttercream! Doesn't that look so cool!
Skill level: Intermediate
Often times, I'm asked to create a simple cake on a smaller budget, but the clients want something just as impressive as a sculpted cake. This cute, standing cake topper with an interesting texture on the cake is my go-to option for this clients, and they always love the end result!
In this tutorial, you will learn how to create a standing cake topper with stylized facial features, fun clothing details and a staff. This topper happens to look like Rey from the new Star Wars movies but you could adapt this to match nearly anyone, just as long as the clothing and eye color and hair look similar.
I also present this unique way to create a marbled buttercream effect that I promise will be a show-stopper.
There's a lot to cover in this tutorial, so let's get our tools together and let's get started!
1:16:07 Minutes of Instruction
What You Will Learn
Learn how to create a cute standing cake topper with fun details and a likeness
How to make clothing, facial details, and a staff
Learn how to make a beautiful marbled buttercream texture on a cake tier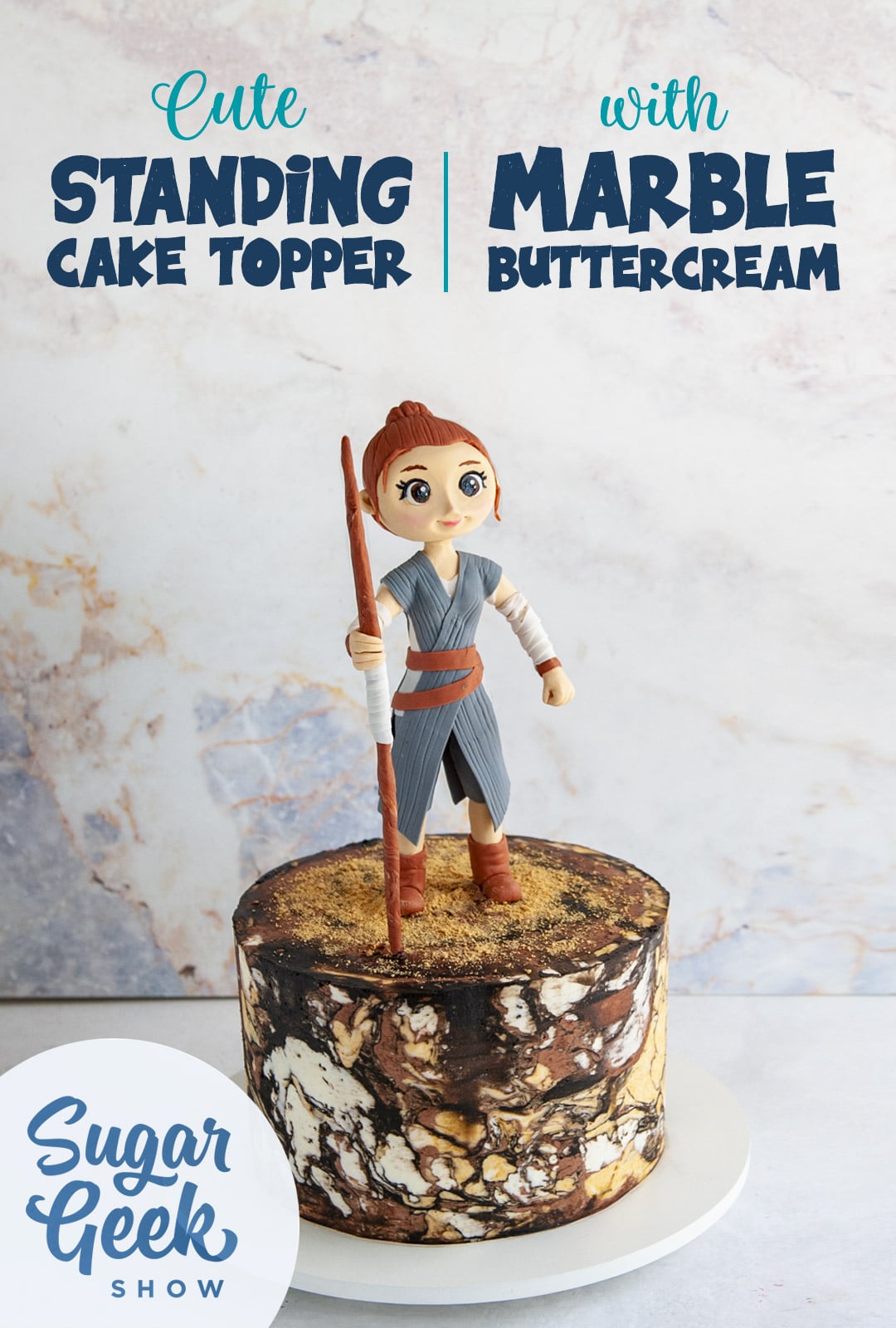 Tutorial Chapters