Skill level: Intermediate
This week's tutorial is all about cocoa butter! If you've ever wondered how to use this amazing product, look no further than this online course. We cover how to paint with cocoa butter, how to airbrush, how to create an amazing edible velvet texture, how to create a stunning wicker design, edible succulents, a super cute prickly pear cactus cake topper and more.
There's a lot to cover in this course, so let's get our tools together and let's get started!
1:03:35 Minutes of Instruction
What You Will Learn
Learn how create a southwest-inspired cactus cake
How to airbrush and handpaint with cocoa butter
Learn how to create a wicker basket design using modeling chocolate
How to create a velvet spray texture on a cake tier using cocoa butter
Learn how to create modeling chocolate succulents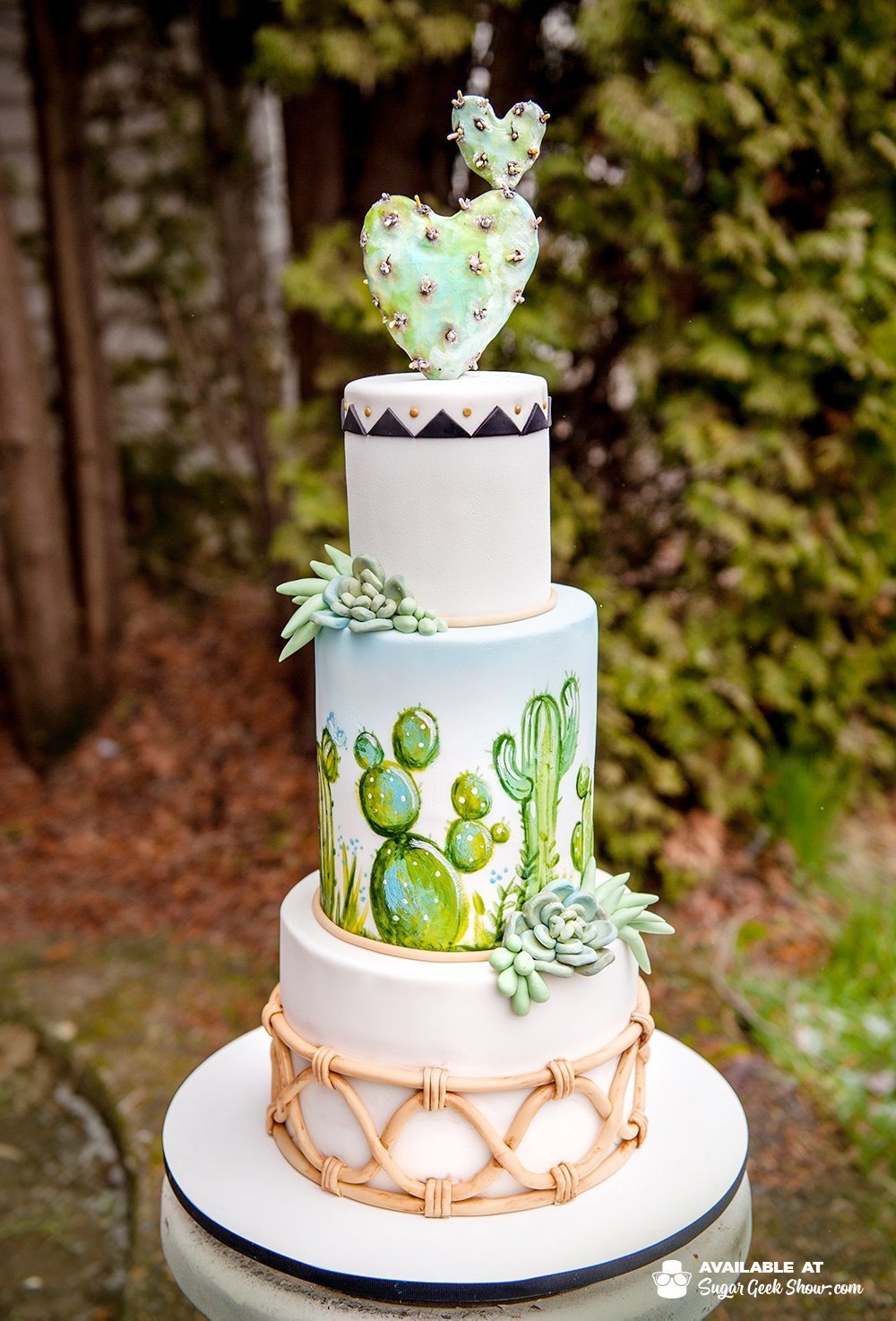 Tutorial Chapters
The upside-down method
Final coat of buttercream
Coloring modeling chocolate
Covering the cakes
Making a double barrel tier
Prickly pear cactus topper
Wicker pattern
Cocoa butter painting
Cactus topper details
Adding velvet texture
Painting wicker texture
Chocolate succulents
Stacking the tiers
Adding final details