Who Is This Liz Girl?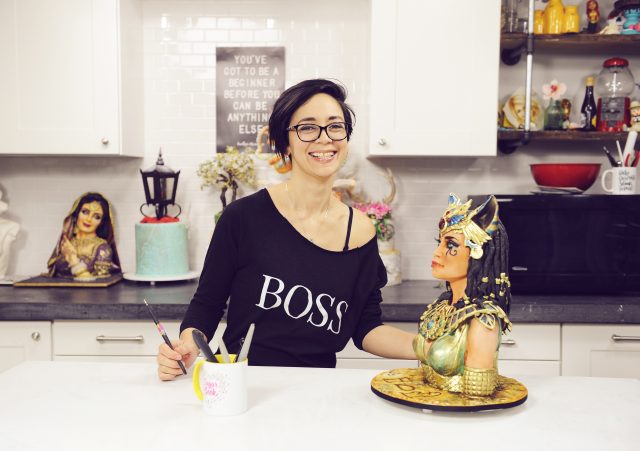 My website: www.sugargeekshow.com IG: @sugargeekshow Facebook: facebook.com/sugargeekshow Youtube: youtube.com/sugargeekshow
Hi I'm Liz Marek! I quit my graphic design job in 2009 to become a cake decorator full-time. Back in the day there wasn't a lot of video out there but almost as soon as I started making cakes, I started making videos. They where BAD let me tell you but people enjoyed them and I enjoyed sharing.
This was the first youtube video I ever made that got a lot of traffic and encouraged me to make more videos with a purpose. Making money.

These early videos sparked a love of teaching and sharing in me that I never knew I had. Over the years I have used many many types of equipment, learned a LOT and failed a lot.
In 2015 I began getting invites to not only teach online but in-person which required a lot of traveling so I closed my cake shop and dedicated myself to an online teaching platform called Sugar Geek Show. In 2016 my husband Dan was able to quit his job as a graphic designer and work at home with me and our daughter full-time and we've been doing it ever since.
Even though I've been making videos for a long time, now more than ever video is blowing up as a way to reach your clients, get more business, make more money and have more free time. The best part of making video is you only have to make it once and then it's out there forever to use over and over again.
Why Use Video?
People watch a ton of video every day. Online video is like the modern TV. People want to be entertained. People WANT to watch video
There are over 1 billion active users on facebook. Over 100 million people use Instagram every month. Over a billion people use youtube every month (1/3 of all people using the internet)
45% of people watch more than an hour of Facebook or YouTube videos a week (WordStream).
Video drives a 157 percent increase in organic traffic from search engine results pages. Hello, increased ROI! A 2-minute video about your product, a how-to, or even a live video about your goofy employees boosts exposure and builds trust with viewers. It's smart. It's personal. It's shareable.
64% of consumers make a purchase after watching branded social videos (via tubularinsights).
Video gets more interaction than text and photos combined
Video combines all other forms of medium and immediately engages a viewer. Once engaged, the viewer is much more likely to interact with your message.
Photo with text: 2,945 engagement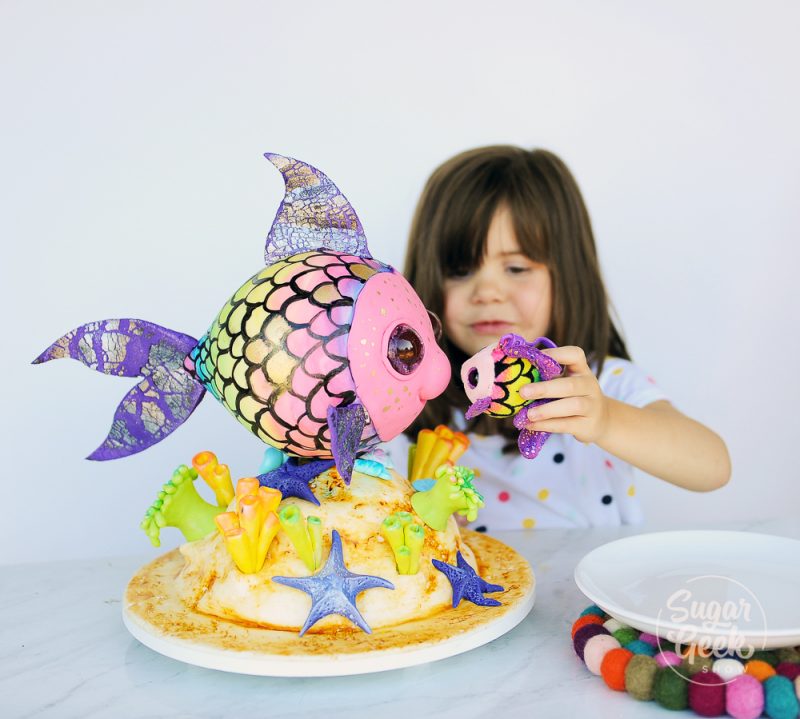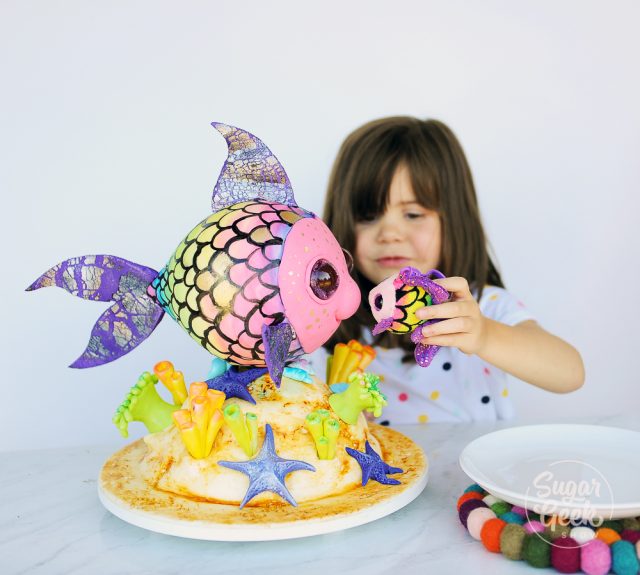 60 second video: 32,997 engagement
What Kind Of Videos Should You Make?
We know we should be true to our "Brand" but how do you discover what that is? It can be easy to fall down the black hole of wish-we-could-do-what-everyone-else-is-doing but the best thing you can do is to find out where YOUR strengths are and make your business fit your natural style not force yourself to fit into a box that you think you are supposed to be.
Take a look at the categories below and circle anything that's true for you
Informative
You enjoy sharing techniques
Giving advice comes natural
You're an expert in your field
You're a natural leader
You like to talk about ideas
You don't mind sharing tips and tricks
Lifestyle
You don't mind sharing your personal life
You're extroverted
You enjoy traveling to exciting places
People look to you for style advice
You enjoy talking about things you love
People say you have a unique personality
Specialty
You make a unique product
You don't like to be in photos
You want to keep it about your business
You'd rather talk about your products than yourself
You believe in high quality,
You have a specific vision
Aesthetic
You love organizing,
You are detail oriented
You love being artistic and creative
You like making lists
You naturally style everything to be visually appealing
You enjoy telling a story visually
Informative video ideas for different platforms (makeup artists, cake decorating, crafting)
YouTube: Full-length tutorials with talking or with music overlay
Facebook: Timelapse videos 4 minutes or less with music showing how to do something, fb live doing a demo or explaining a product
Instagram: Timelapse video 1 minute or less showing how to do something or how something is made
IG stories: 12 second clips showing the process of making something, teasing a product, linking to products
Lifestyle video ideas for different platforms (think fashion bloggers, celebrities, travel blogs)
YouTube: Full-length videos talking about anything that interests you or your viewers (fashion, working out, food, relationships, culture etc)
Facebook: Videos 4 minutes or less that showcase how amazing whatever it is that you're doing (travel, eating, fashion, fun, music etc), giving advice, being inspirational
Instagram: Videos 1 minute or less showing how amazing whatever it is that you're doing (travel, eating, fashion, fun, music etc), giving advice, being inspirational
IG stories: 12 second clips behind the scenes of the amazing thing that you're doing, using awesome products, linking to your website
Specialty video ideas for different platforms (bakery, food truck, florist)
Youtube: Documentary on your business, talking about specific products you sell and what makes them special
Facebook: fb live showing the process, videos 3 minutes or less highlighting a special product/history
Instagram: Small video clips showing the visual beauty of a product, timelapse of product being made
IG stories: 12 second clips highlighting a new product with link on where to buy, event announcement, sales (basically commercials)
Aesthetic video ideas for different platforms (designers, artists, crafters, jewelry artists, food)
Youtube: Visually stimulating videos that are fun to watch
Facebook: Videos highlighting the beauty, artistic nature of the subject
Instagram: Simple videos that are visually appealing and beautiful
IG Stories: 12 second clips from behind the scenes, tools you like, events coming up, links to classes
So how does all this translate into money?
Who are you? What do your viewers enjoy? What are you trying to achieve? More sales? More traffic? This will define a lot of what you will post. The most important thing is to put the content out there that YOU feel passionate about, share content that you enjoy, engage with your audience so that when it's time to sell them something, they trust you.
Video Examples
Remember that one size does not fit all. Make your video for the platform that you use.
Youtube – Full length video with talking, edited well, good audio and lighting (usually)
Facebook – 4 minutes or less, usually without talking or if there is talking, make sure you have subtitles or closed captioning. Video quality does not have to be high quality, just needs to be entertaining.

Instagram – 1 minute or less. It needs to be either very informative, beautiful to look at or entertaining but it doesn't have to be all three. Sound is not important. Usually just music overlay
Instagram Stories – 12 second clips. Behind the scenes, sales, announcements, outbound links by swiping up
Making Time For Video
Just like going on a diet, you need to prepare for success! Get the right tools, make small goals to start out with and grow from there. Don't try to do everything on your first day and DON'T GIVE UP! Building an audience takes time.
Tips for working video into your daily life
Get a phone holder like the Arkon mount I use (use code SUGARGEEK for 20% off)
Take video of whatever you are doing in the moment if it seems interesting. Save it to a photo album to use later
If you want to sell a product do a demonstration using it
If you want someone to visit your website show them the product/recipe/tutorial in a short version and link to how they can get it
Tips for growing your social media
Post every day at least once (either something of yours or share something your followers will enjoy) using the later app
Spend a few minutes a day replying to comments and interacting with your followers
Spend some time looking at whats popular on your feed to keep track of trends and share viral videos. Sharing viral videos = free traffic and more likes for your account
Tips for making money off posts
Give away useful information for free so when you occasionally DO sell something, it doesn't feel like a sales pitch
Be authentic. Don't pitch things you don't feel like your viewers will enjoy. Not every product will be right for you
Don't forget to re-post. Just because you posted about that yummy new recipe from your blog a month ago doesn't mean you can't post it again for your new followers today.