A WASC cake recipe is a doctored cake mix that many bakers use as a no-fail white cake recipe
This WASC cake recipe is a tender and moist cake that is perfect for white wedding cakes. It's firm enough to stack and cover in fondant but if you're looking for something to carve, you might want to try my white cake recipe.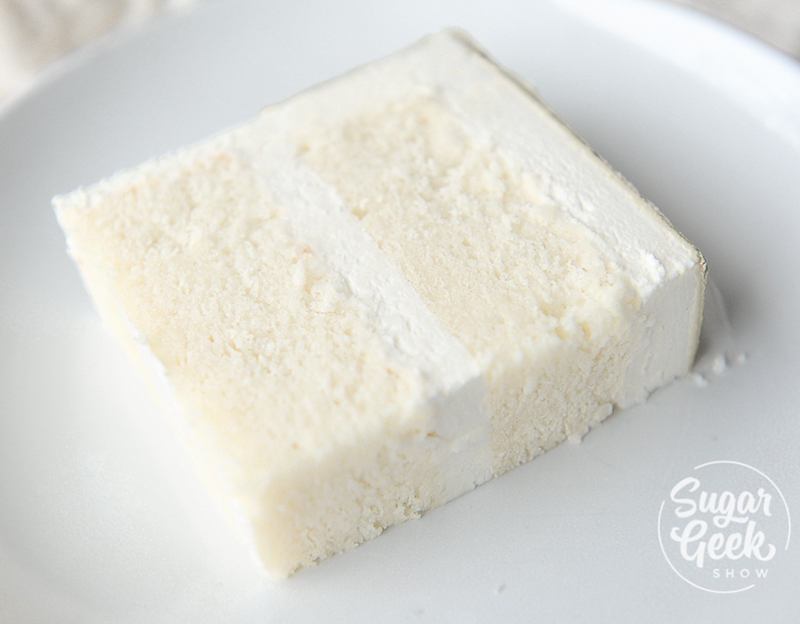 What does WASC stand for?
WASC stands for white almond sour cream cake. WASC cake recipe has been used for years and adapted many times. I made this recipe many years ago back after reading a thread on Cake Central before I knew how to bake a cake from scratch. The funny thing is by adding all these ingredients, you're basically making a cake from scratch! The only thing you don't have to worry about is the mixing method which can be tricky at first but is easy enough to learn with a couple of tries.
The good thing about WASC is that it's easy to make, is fairly mistake-proof and tastes pretty good and is an easy way to make a boxed cake taste more like a scratch cake recipe.
WASC cake is a tender cake and needs to be fully cooled before you ice it with buttercream.
What is the best box mix to use for WASC?
I prefer Duncan Hines classic white cake mix. Duncan Hines, in my opinion, has the best tasting box mix to start with.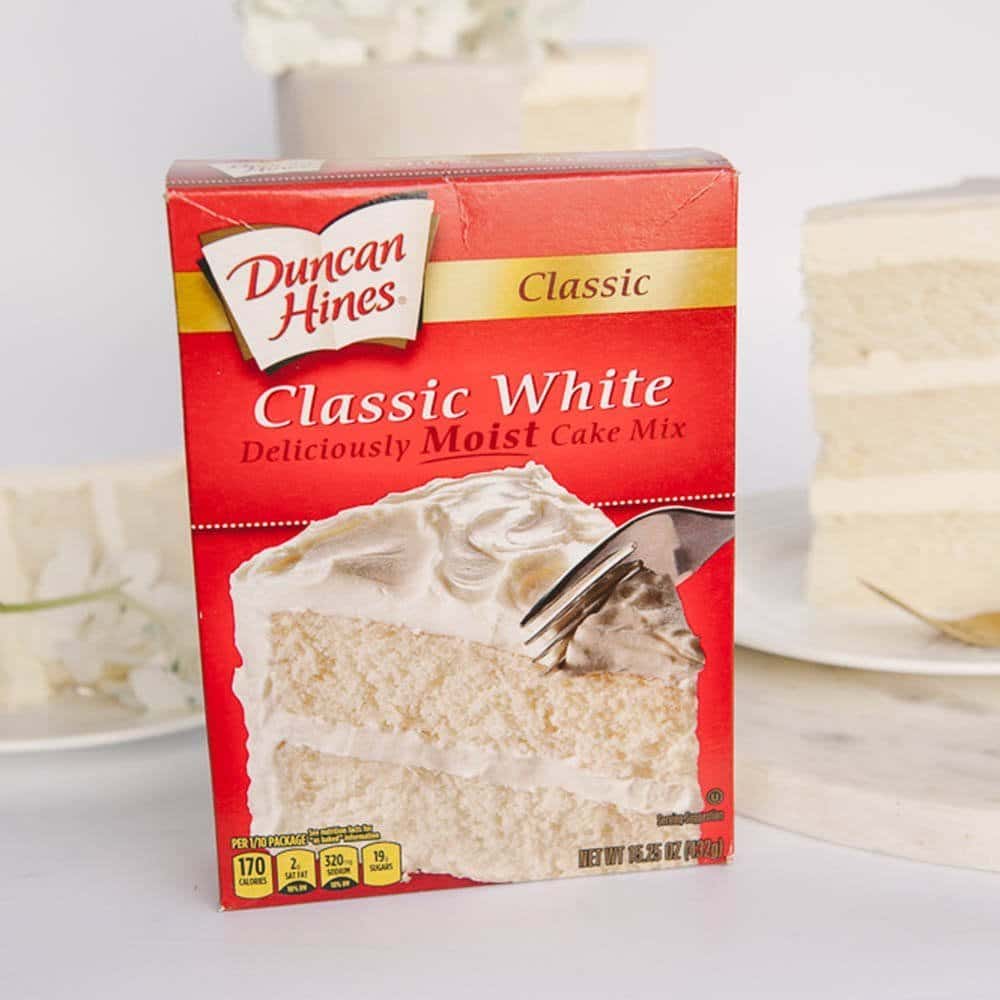 If you need more information on how to make your first cake, check out my full tutorial. In this tutorial, I show you not only how to make this WASC cake recipe, I also show you how to trim your cake layers, fill your cake evenly with buttercream and create a smooth finish.
Other tutorials that might be helpful for you
How to get sharp buttercream edges
How to cover a cake in fondant

Cake Batter and Frosting Calculator
Select an option below to calculate how much batter or frosting you need. Adjust the servings slider on the recipe card to change the amounts the recipe makes.
Choose a pan type
Choose a cake pan size
(based on 2" tall cake pan)
Choose a cake pan size
(based on 2" tall cake pan)
Choose a cake pan size
(based on 2" tall cake pan)
Cups of Batter Needed
8 cups
Cups of Frosting Needed
5 cups
Recipe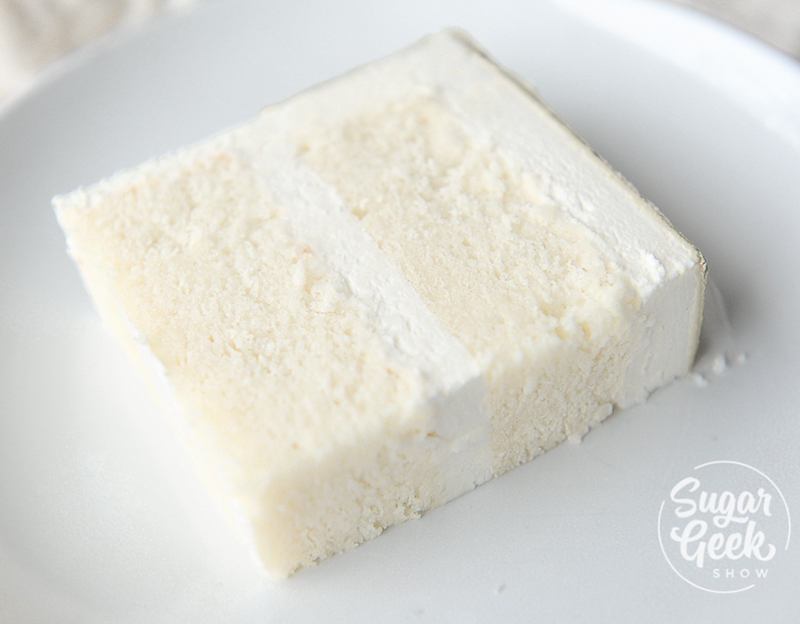 Servings: 24 servings
Calories: 747kcal
Ingredients
1 box white cake mix I like duncan hines
5 oz AP flour 1 cup (spooned into cup, not scooped)
7 oz granulated sugar 1 cup
¼ teaspoon salt
9 oz sour cream 1 cup room temp
4 oz melted butter ½ cup
8 oz milk 1 cup room temperature
4 large egg whites room temperature
1 teaspoon almond extract
Instructions
WASC CAKE INSTRUCTIONS
The instructions for this cake are super easy. Basically, put all the ingredients into a bowl and mix it on medium speed for 2 minutes! Voila! Cake batter is ready. Pour batter into two prepared 8" pans and bake at 350ºF for 30-40 minutes or until a toothpick inserted comes out clean. It's ok to bake your cakes for longer if you're using larger pans.
Notes
1. Don't worry about any of the ingredients on the back of the box, just use the ingredients listed in the recipe. 
2. This recipe makes enough batter for three 6"x2" cakes or two 8"x2" cakes (round). 
3. This recipe makes 40 cupcakes with about 1.25 ounces of batter per cupcake tin. 
4. You can replace 4 egg whites with three whole eggs if desired, it will just not be as white. 
5. Check out my doctored box versions for chocolate, strawberry, or red velvet cake! 
Nutrition
Serving: 1g | Calories: 747kcal | Carbohydrates: 120g | Protein: 8g | Fat: 26g | Saturated Fat: 15g | Cholesterol: 60mg | Sodium: 895mg | Potassium: 162mg | Fiber: 1g | Sugar: 70g | Vitamin A: 710IU | Vitamin C: 0.3mg | Calcium: 239mg | Iron: 2.7mg