The cream tart is all the rage right now and set to be the most popular new dessert trend in 2018! Made from a tasty tart dough and filled with a light and not-to-sweet diplomat and topped with pretty much whatever you want, this dessert is super versatile!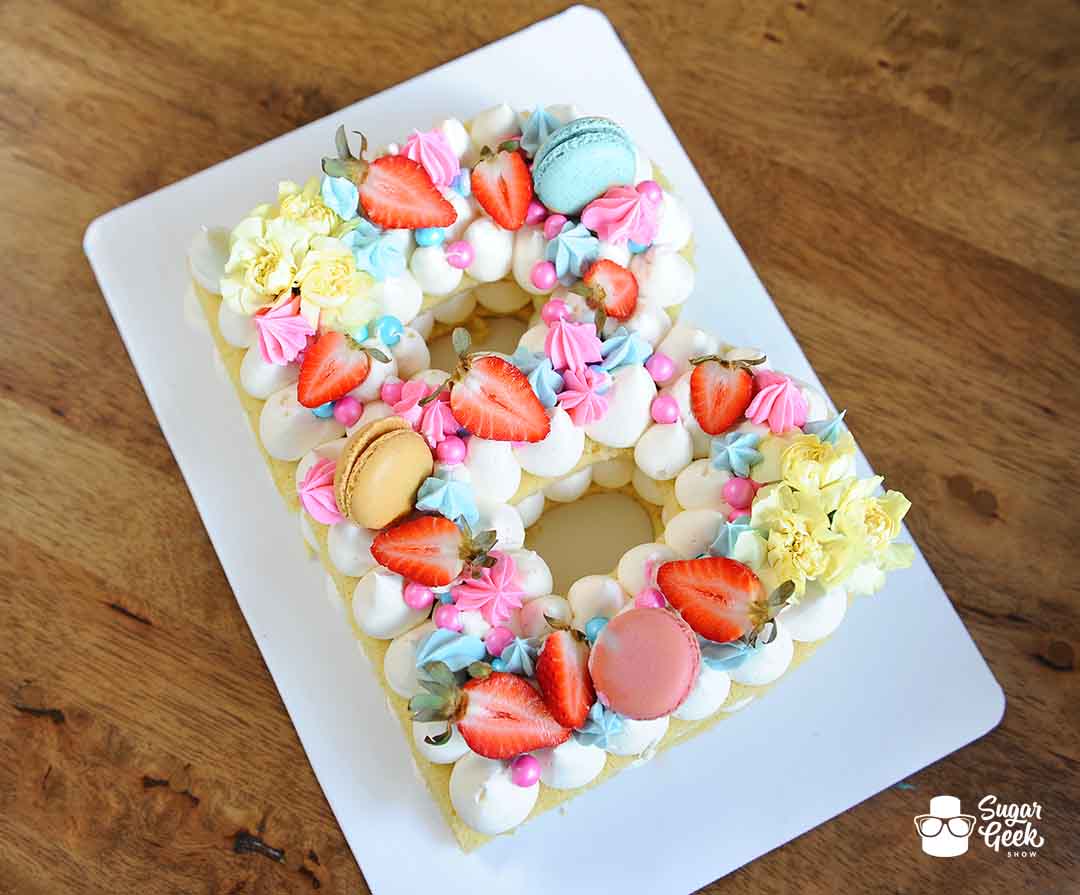 But what about a cake version?
I get asked this a lot! Can this design be made with cake and how!
Fret not, it's not too difficult to do. Here is a great recipe that is made for desserts like this one where the cake edges are exposed to the air. Joconde cake is a combination of a buttercake and sponge cake! Perfect for cutting out those letters or numbers. It won't dry out or get crumbly sitting in the fridge for a couple of days and is so easy, anyone can make it.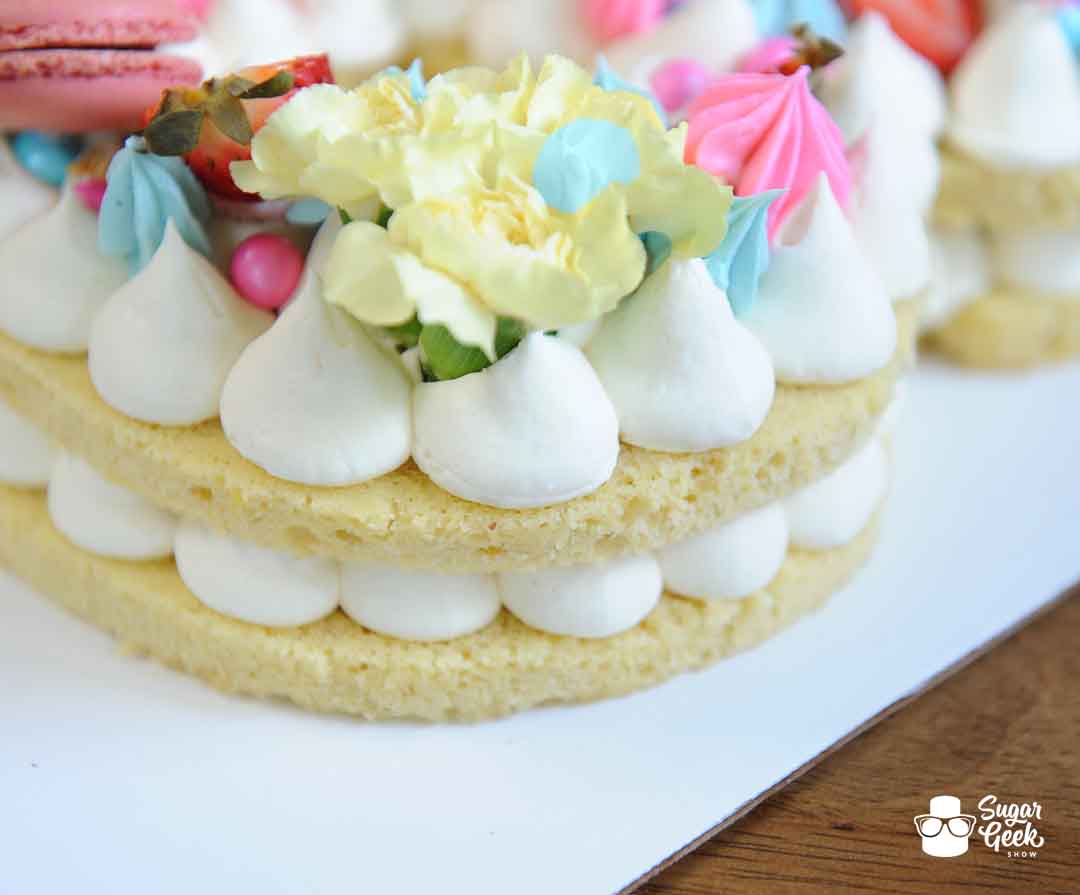 I made mine into a fun gender reveal version! How cute would this look on the dessert table??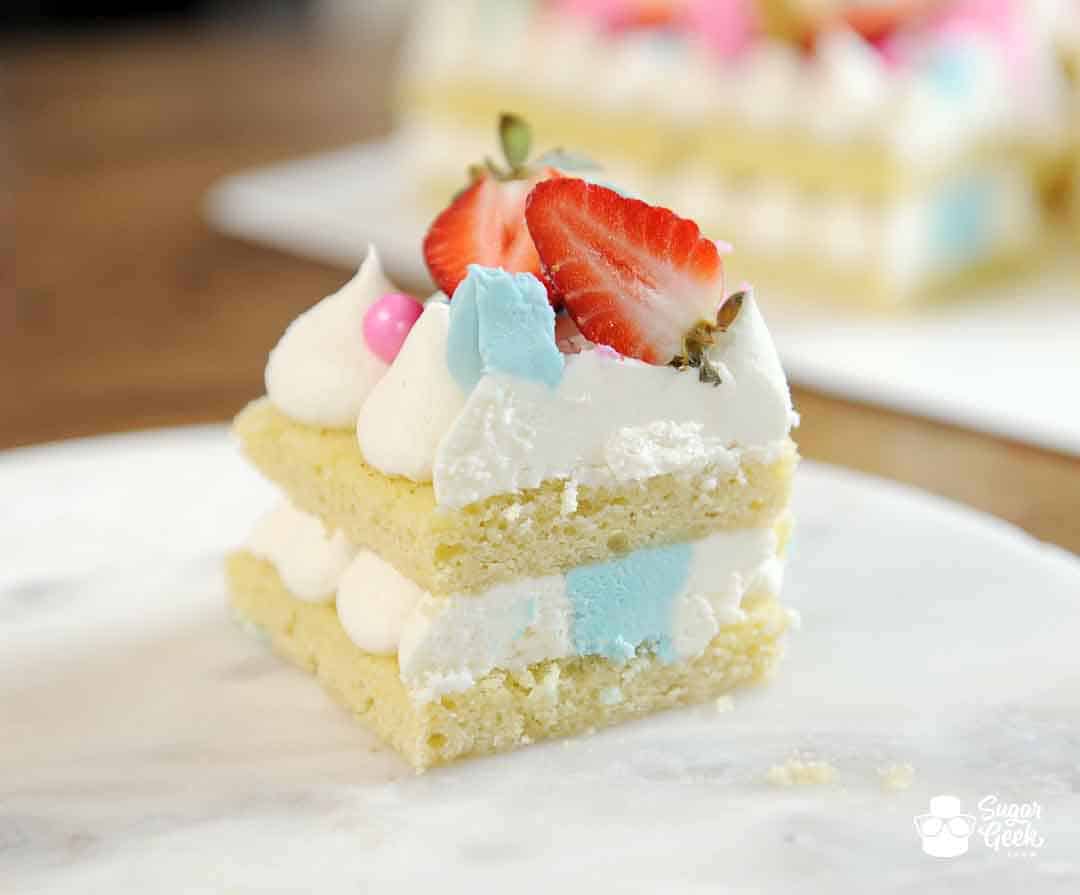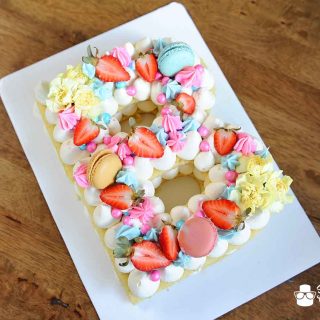 Jaconde Recipe
Servings
1
jelly roll pan
Ingredients
7

oz

almond flour

6

oz

powdered sugar

2

oz

cake flour

5

large

eggs

6

whole

egg whites

1

oz

sugar

2 1/2

oz

melted butter
Instructions
Preheat oven to 425ºF/230ºC.

Sift together almond flour, sugar and flour.

Blend in the 5 whole eggs into the flour until smooth.

In a separate bowl, whip egg whites to soft peaks and slowly add sugar. Continue whipping to firm moist peaks.

Fold meringue into mixture.

Slowly whisk in melted butter.

Spread onto prepared silicone mat or parchment paper in a jelly roll or shallow sheet pan and bake for 8 minutes.

Once cooled, sprinkle a thin layer of granulated sugar over the surface of the cake and cover with plastic wrap. Let sit overnight in the fridge. The sugar will dissolve into the cake and keep it moist.
January 23, 2018