It's that time of year! Whether you're a Grinch or a Who, the Christmas season is upon us and The Sugar Geek Show has the perfect holiday cake tutorial! Brace yourself. It's an adorable little Christmas tree cake (and yes, it's completely cake!) that is lit with real lights AND it rotates!  This tutorial is jam packed full of techniques you definitely want to learn including sculpting, airbrushing and of course the special effects!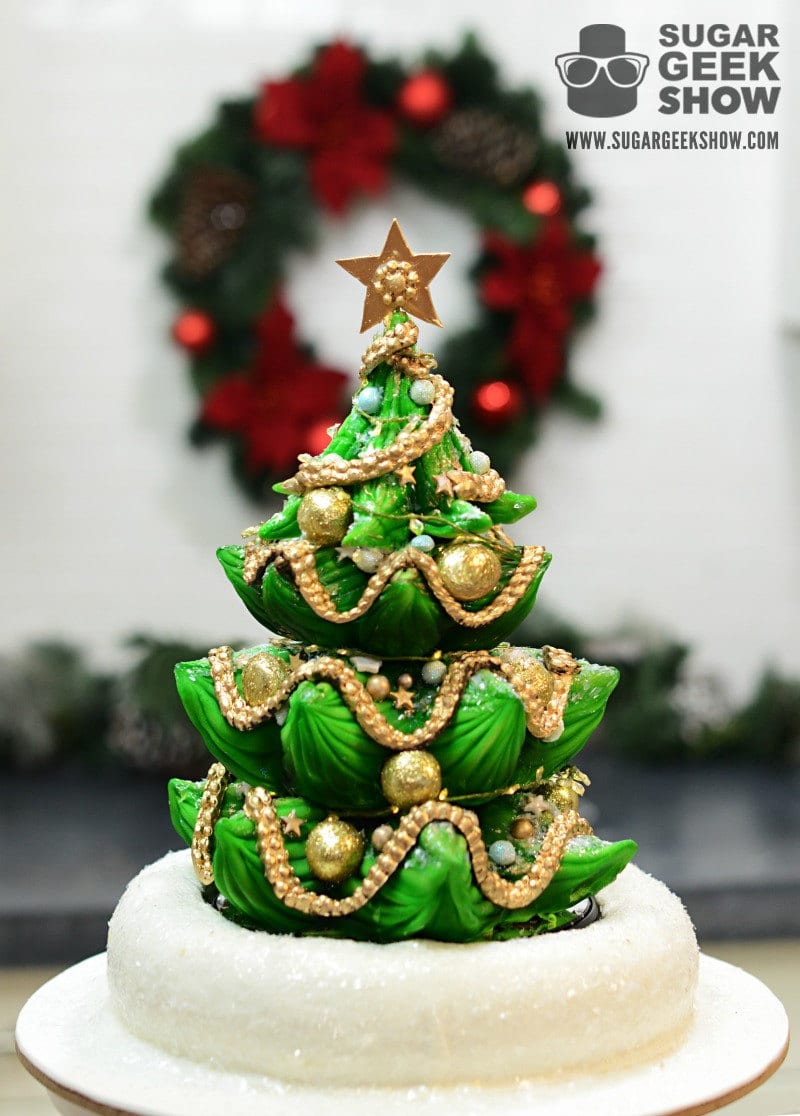 I am so so in love with the style of this cake! It totally has a Whoville-Dr. Seuss feel and it couldn't be more up my alley!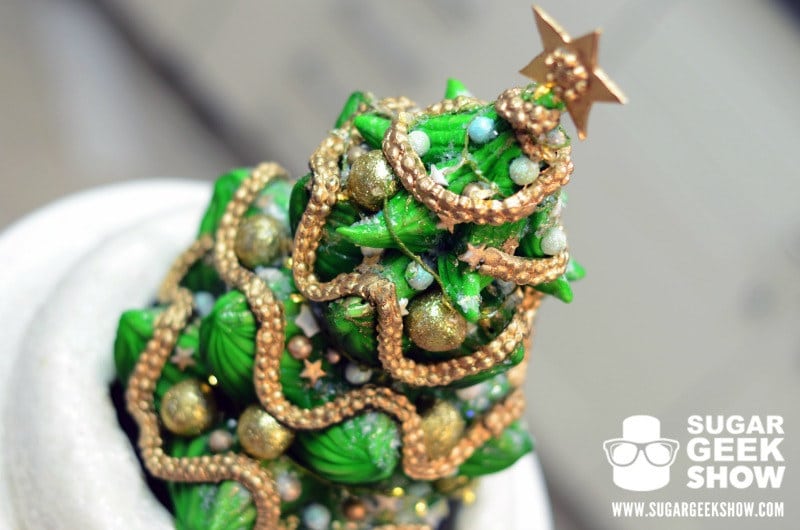 Don't forget all the glittery detail decorations! Customize your tree with whatever color, shape and style decorations your heart desires.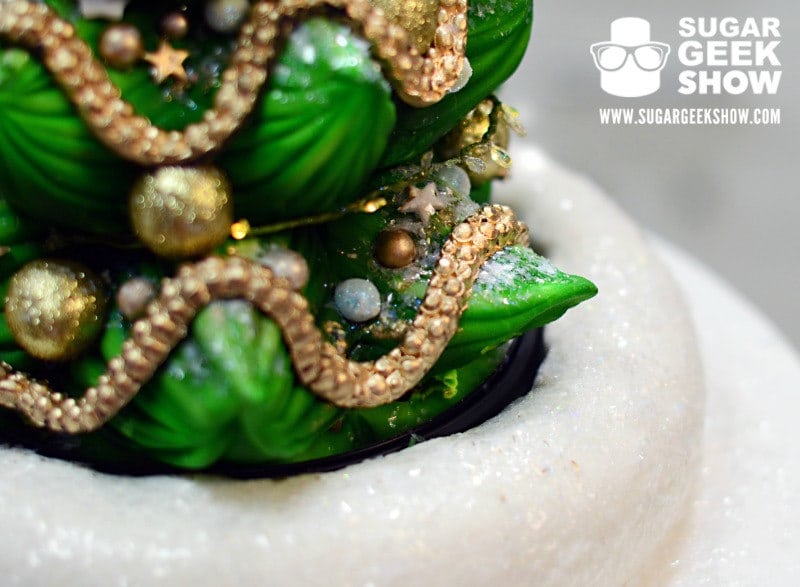 And then we have the gorgeous glittery snow bank that is also cake! Let your guests serve up this part of the cake first to preserve this gorgeous centerpiece for as long as possible. I mean it is cake but it's not JUST cake. This is edible, moving, twinkling art folks and it should make your heart sing.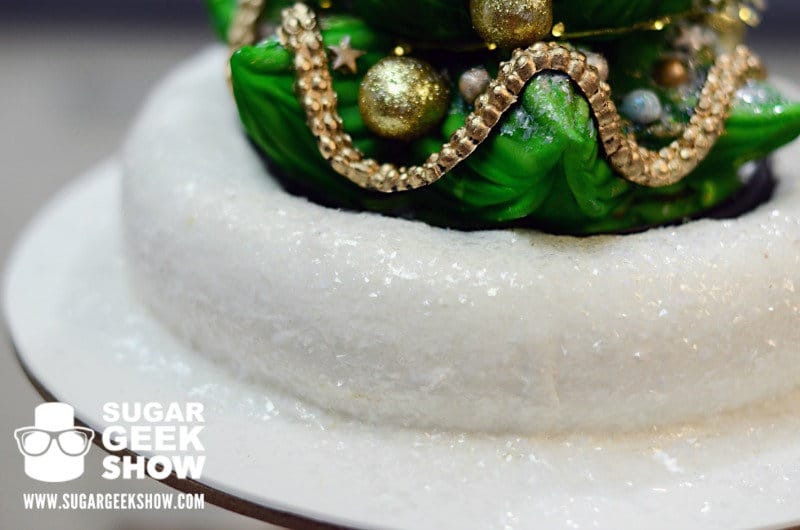 Checkout the Christmas Tree Cake Tutorial today and wow your holiday guests with something totally new and totally awesome!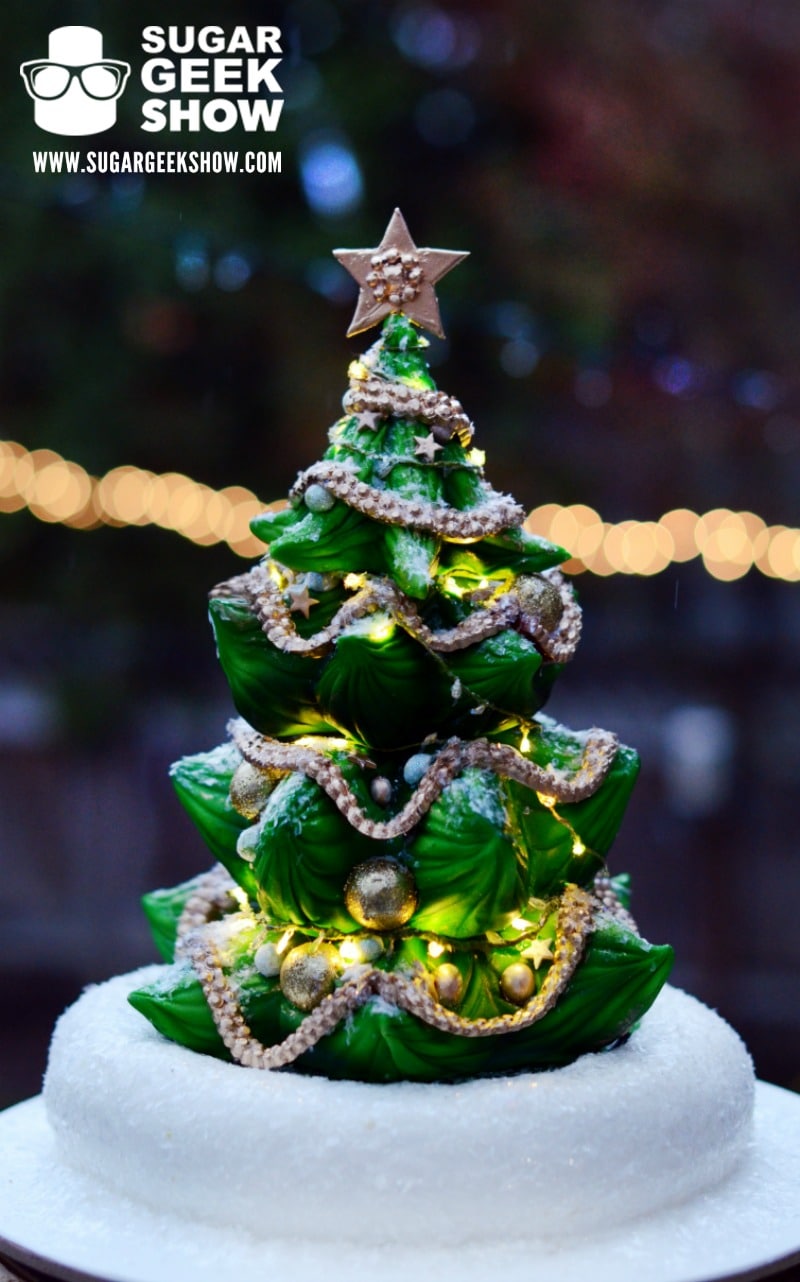 Share your awesome Christmas Tree Cake versions with us on The Sugar Geek Show Facebook Page! The possibilities with this one are endless and we know our Sugar Geeks will rise to the challenge!