Being high centered has undoubtedly never looked this fun. Funny how so many things that would suck in real life suddenly become awesome if you turn them into cake. In this tutorial, Liz shows us how to make a super realistic jeep out of rice cereal treat to create a really fun topper that could be turned into any car for any occasion! You're thinking, "awesome! I have always wanted to know how to make realistic car toppers for my cakes!" but that's not all folks, this topper goes one step further with it's moving wheel special effect. The tutorial is also packed full of awesome tips about working with rice cereal treat, where to find any car template and creating those amazing details.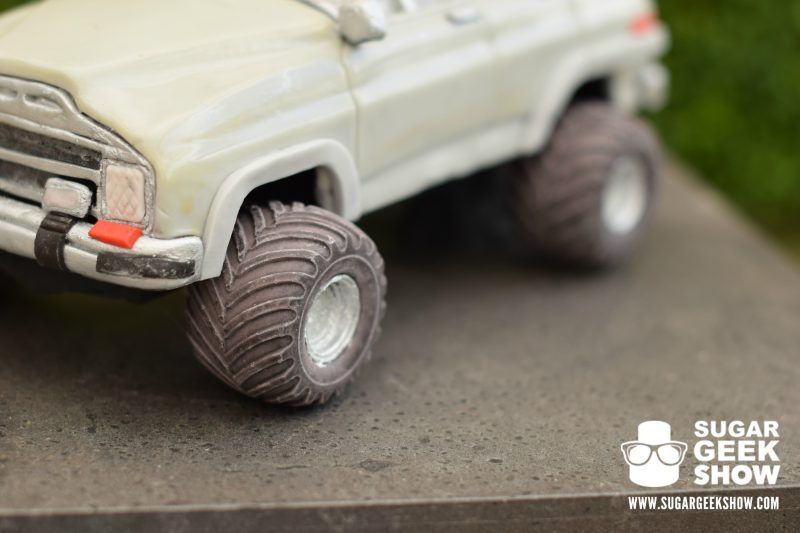 Just look at the amazing teeny tiny details in this topper, LOOK, I mean seriously? This jeep is on point.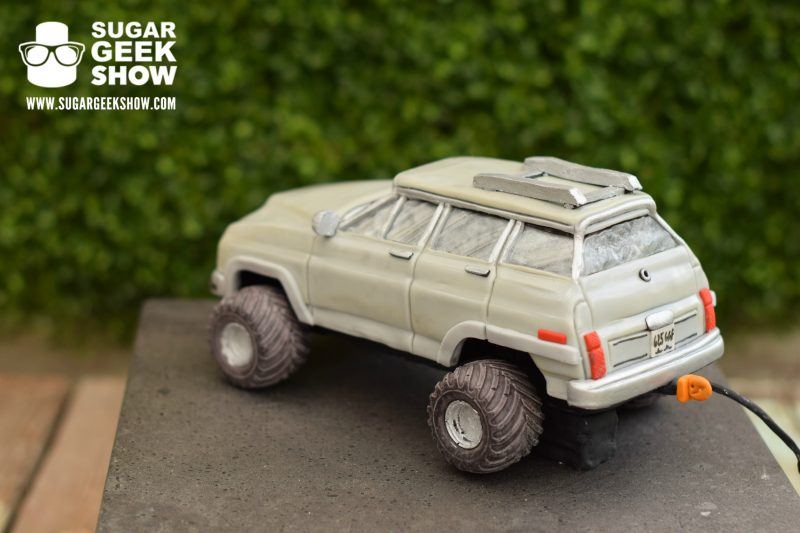 I love that this Jeep topper went on a wedding cake! How fun! I love things that are out of the norm and make things stand out. Some people might cringe at putting all that "mud" on a white wedding cake and a car hanging from the top but I say embrace the chance to add imperfections and unique elements, people are more likely to remember the cake!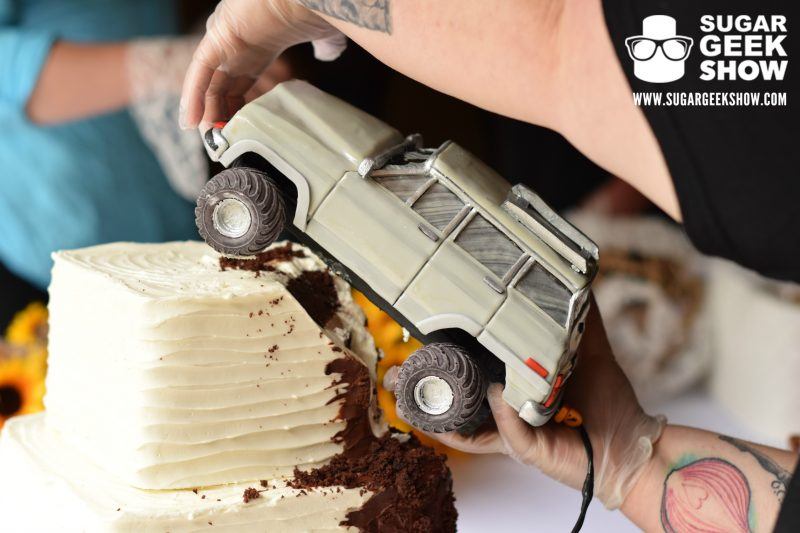 The finished product in all it's glory. Definitely one of a kind! Sign up as a Premium or Elite Member today to access this fun jeep tutorial!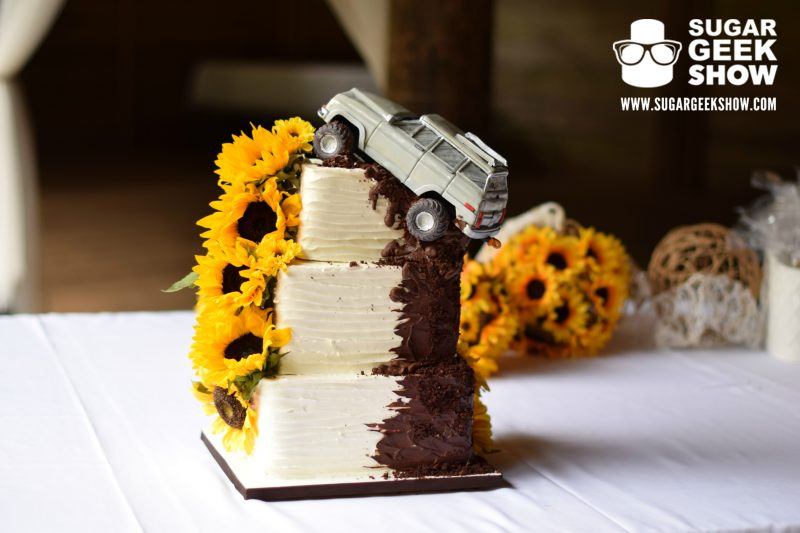 Check out the preview video below to see the awesome moving wheel effect in action! You know you're dying to know how it's done, so what are you waiting for?