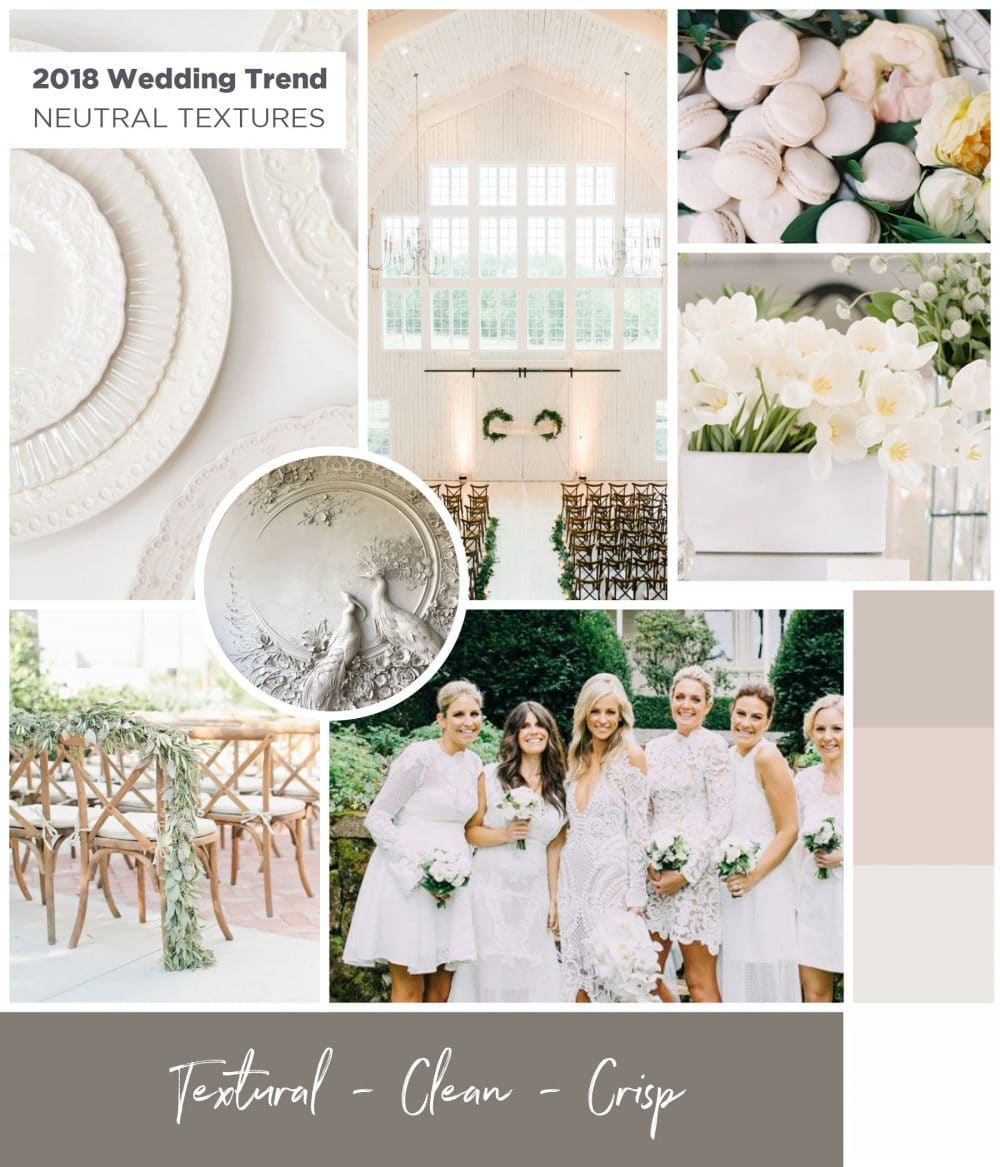 Cake Trend: Textural White
White weddings are back. Ok they never really went anywhere but they are ever evolving. The new white is far from boring or simple. Bisque, stone, sand, cream, whatever you call it. White is wonderful!
Weddings featuring white are full of rich textures to give the color dimension and interest. Accent colors are often pale greens, pinks and natural finishes like stone or wood.
To create a wedding cake with this trend, get inspired by texture and patterns. Mix up your textures and patterns. Go with interesting cake silhouettes but keep the colors neutral and classic.
For flavors, a simple moist white cake (vanilla cake) with easy  buttercream works great and keeps with the classy theme.
Shannon Bond of Shannon Bond Cake Design created this slender beauty for the white wedding textures trend. Featuring tall, elegant tiers, cake lace and delicate buttercream flowers.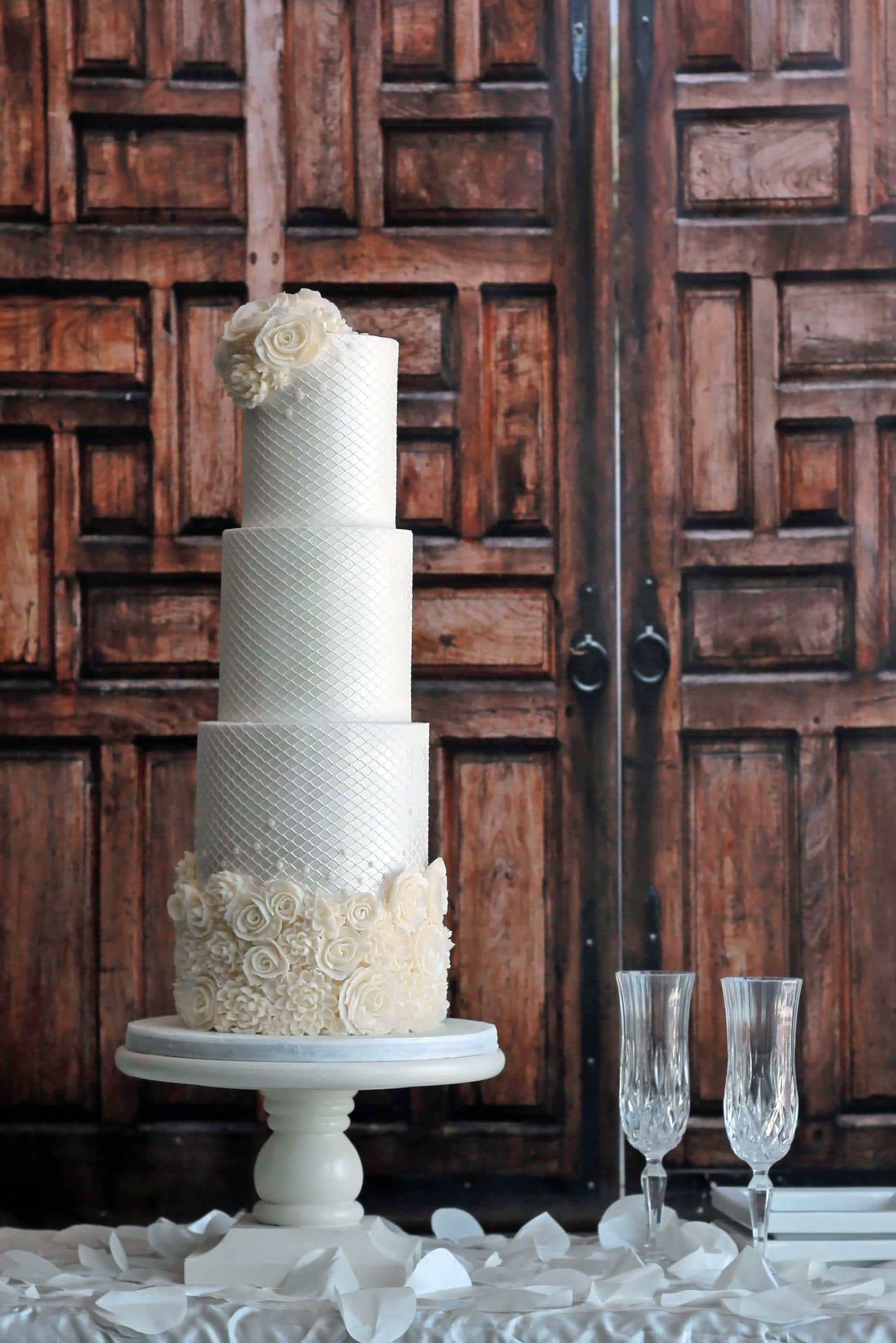 About this cake:
"Monochromatic texture was the theme I chose to represent with my cake. I love white wedding cakes, keeping the design monochromatic in color really allows the use of varying textures without overwhelming the cake. For my cake, I chose shades of white and mixed mediums. My inspiration was a 1950's bridal fascinator hat that jumped out to me as so timeless and elegant, very Audrey Hepburn and Grace Kelly. It had beautiful combined textures of fishnet lace netting, silk flowers and delicate pearls. I decided to put a modern twist on my cake version and kept the cake very modern in shape, using edible lace netting with piped buttercream roses, dahlias and pearls. I finished with a pearl sheen to bring out the lines of the lace and the delicate edges of the buttercream flowers.
Thank you to Liz Marek for organizing this beautiful collaboration and for the honor of being asked to be a part of these talented cake designers!"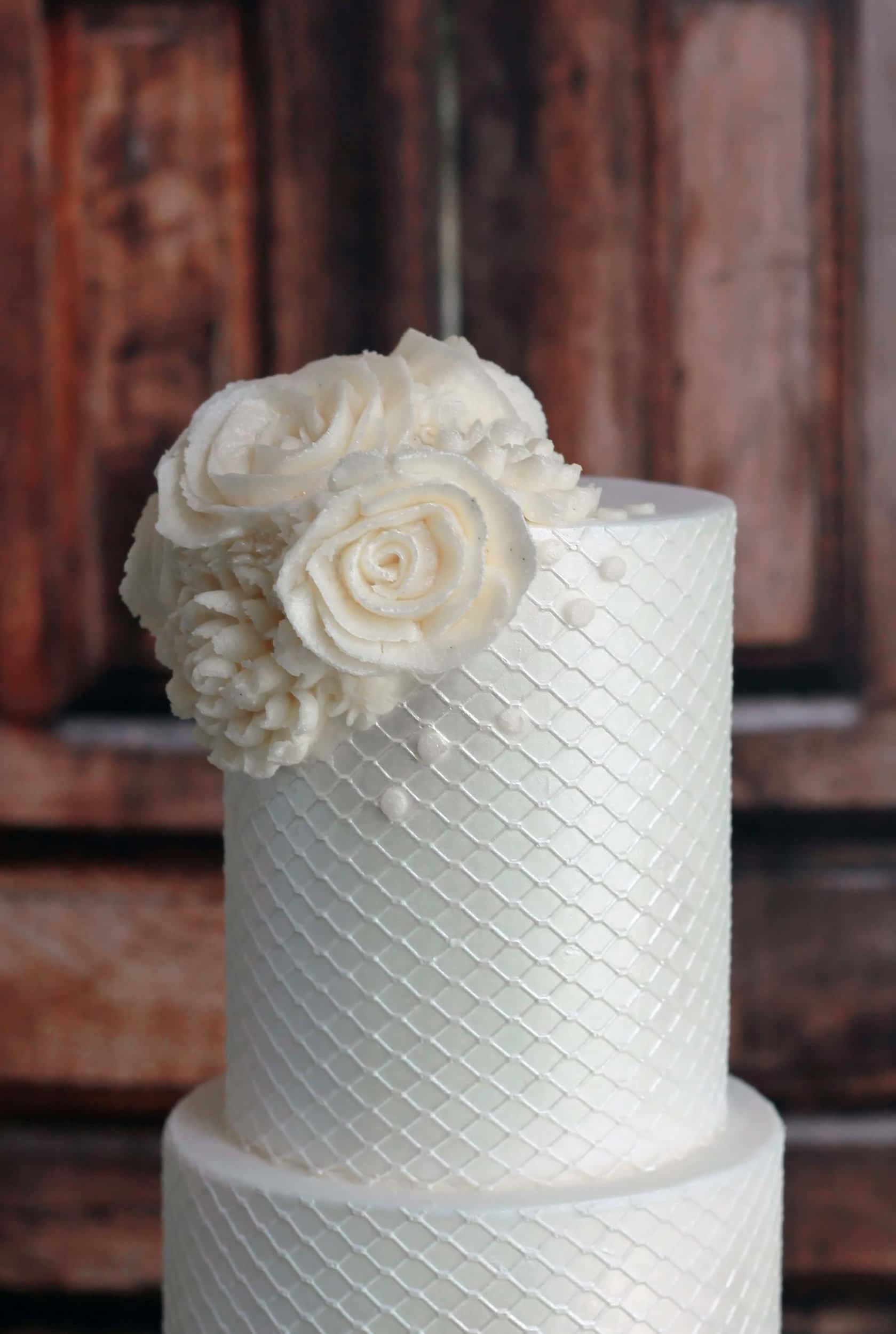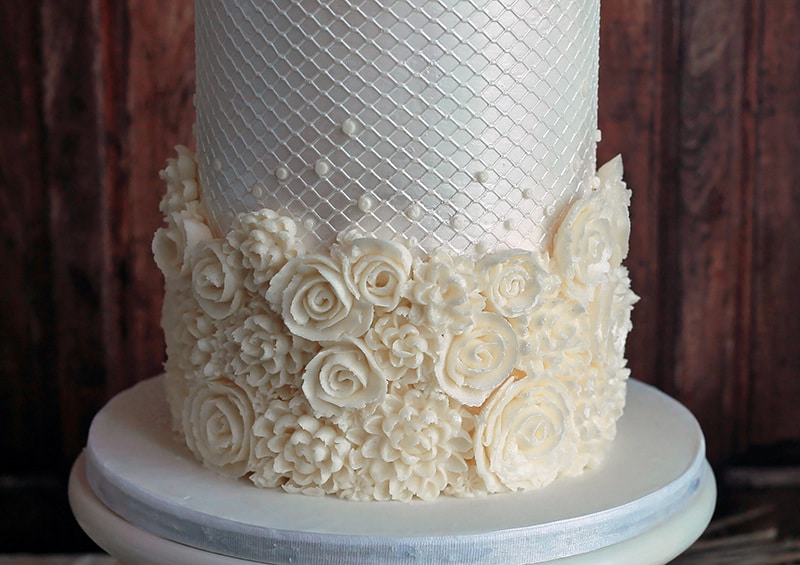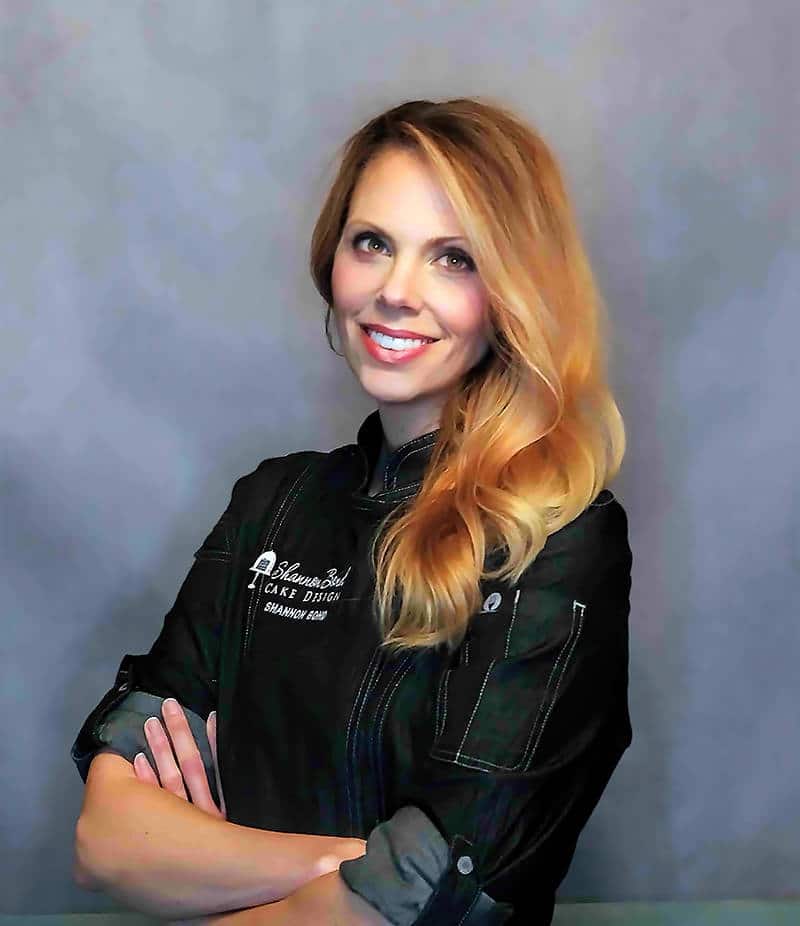 Shannon Bond is a master cake designer and sugar art instructor specializing in wedding and novelty cakes. Her career starts with an early love of the arts which combined with her love of baking, created a passion for cake design. Shannon is an award winning artist whose unique designs are known for impeccable details and artistry which frequently blend rustic, organic elements with delicate details from fashion and architecture.
Since opening her business in 2013, Shannon's designs have been featured in countless magazines, publications and online blogs. In 2016, she was awarded with the prestigious Cake Master's Wedding Cake Award for her wedding cake creations and in 2017 was named one of Cake Master's Top Ten Cake Artists in the USA. She continues to strive to explore new techniques to create delicious, edible art designs with a modern aesthetic. Shannon lives in Olathe, KS with her husband and their 6 children who always help expand her creativity with ideas for their birthday cakes. 

You can learn more about Shannon, her cakes and upcoming classes at www.sbcakedesign.com
on Facebook at www.facebook.com/sbcakedesign
Or on Instagram at @shannonbondcakedesign
Shannon's Craftsy buttercream class
Check out this awesome intro to making a simple buttercream flower tutorial from Shannon!
Easy buttercream flower tutorial
parchment paper
flower nail
buttercream frosting recipe
piping bag
#81 piping tip