One of the new things coming to Sugar Geek Show for 2018 is Sugar Geek of the month! One lucky person will be selected each month to be awarded this honor. Honorees will get an official gift certificate and goodie box as well as a blog post featuring them and their work! Pretty cool, huh? We love our geeks!
First up is Jessa Coline, owner of Abstract Edible Arts in Ainsworth, Iowa. Jessa has been selected for outstanding work and innovation in the field of cake design! Her work certainly has a wow factor and we are proud to call her a Sugar Geek! We interviewed Jessa to learn more about her and her craft.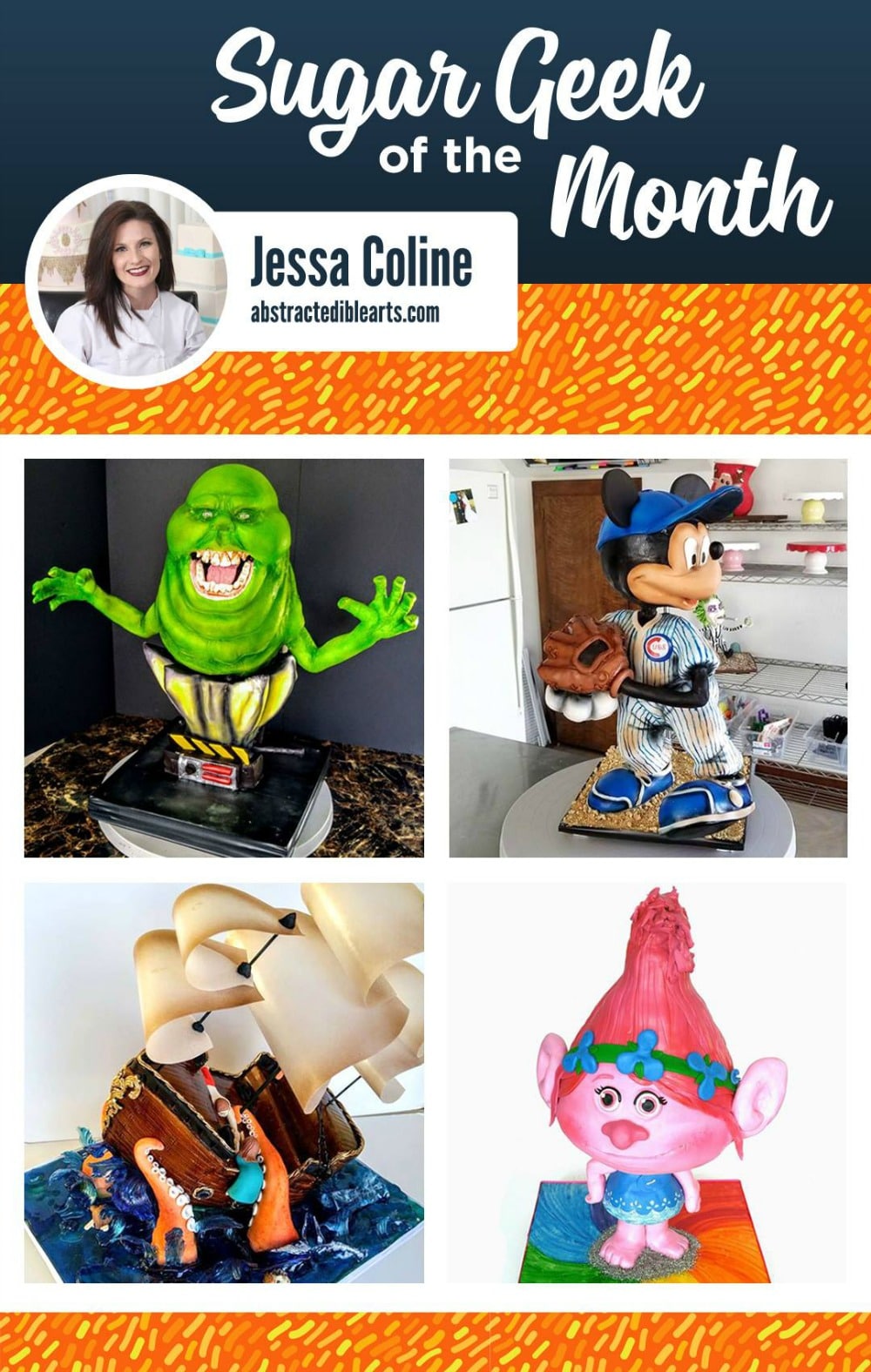 How did you get into cake decorating?
"I went to get a cake made for my son's 1st birthday, and the lady told me it was going to be like $80! At the time I was just "that client " wondering why in crap a cake could cost so much. I ended up just buying a dinosaur cake pan and making it myself. It turned out horrible, but my baby loved it!"
What is your favorite thing to make?
"My favorite thing to make is sculpted cakes. I love to test myself as a cake artist. What can I turn into cake today?"
What are you trying to get better at?
"Sculpting faces. Faces are sooo hard!!!!!! Liz makes it look so easy!"
How did you hear about Sugar Geek Show?
"I've been following Liz since she started her YouTube channel, then she started the Sugar Geek Facebook page, I was one of the first patrons, and didn't hesitate to sign up for the Sugar Geek Show. It's worth every single penny!!"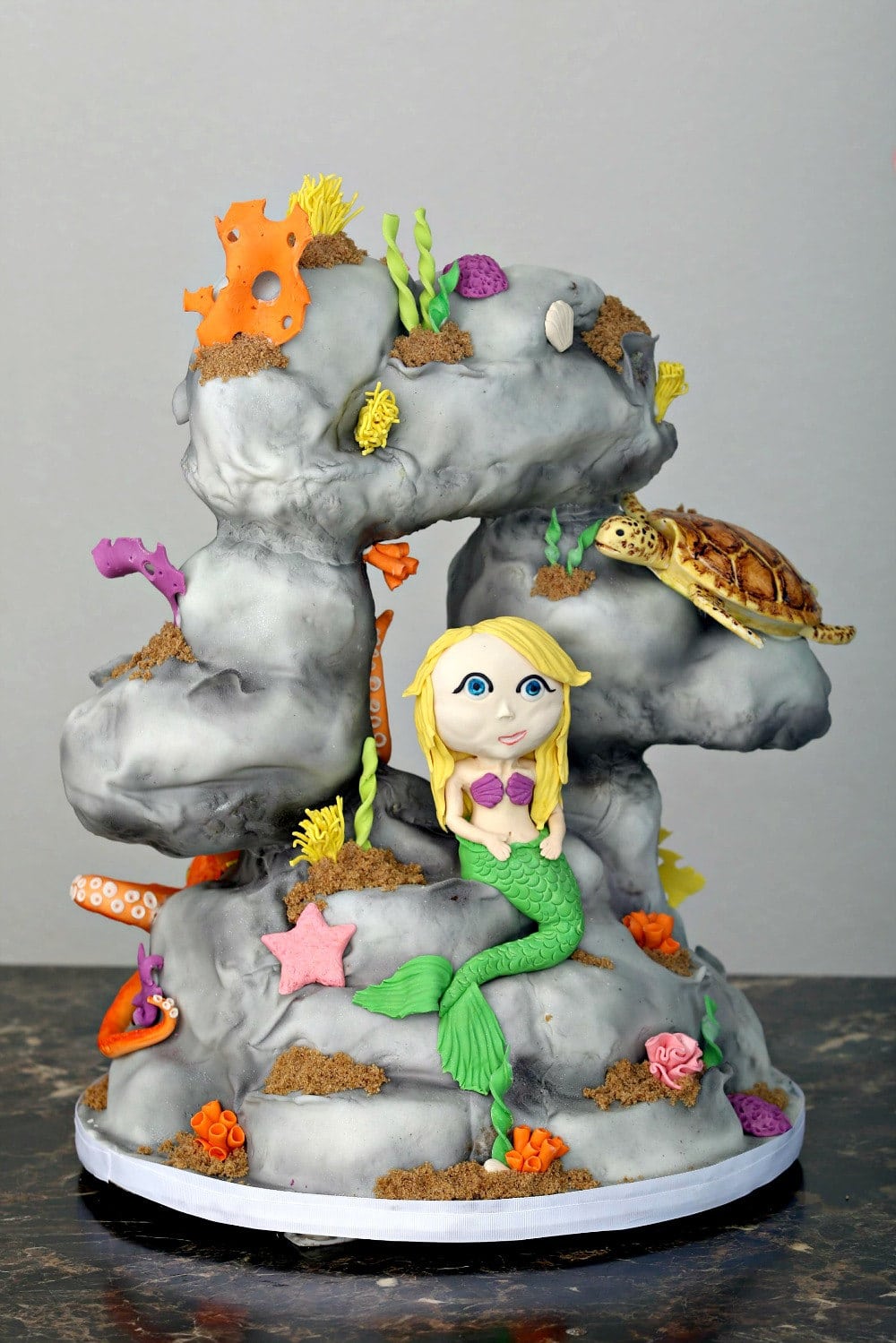 What's your favorite part of being a Sugar Geek?
The tutorials. Hands down. We pay a fraction of what they are worth every month!
What are some of your cake goals for the future?
"I want to be on a cover of a cake decorating magazine."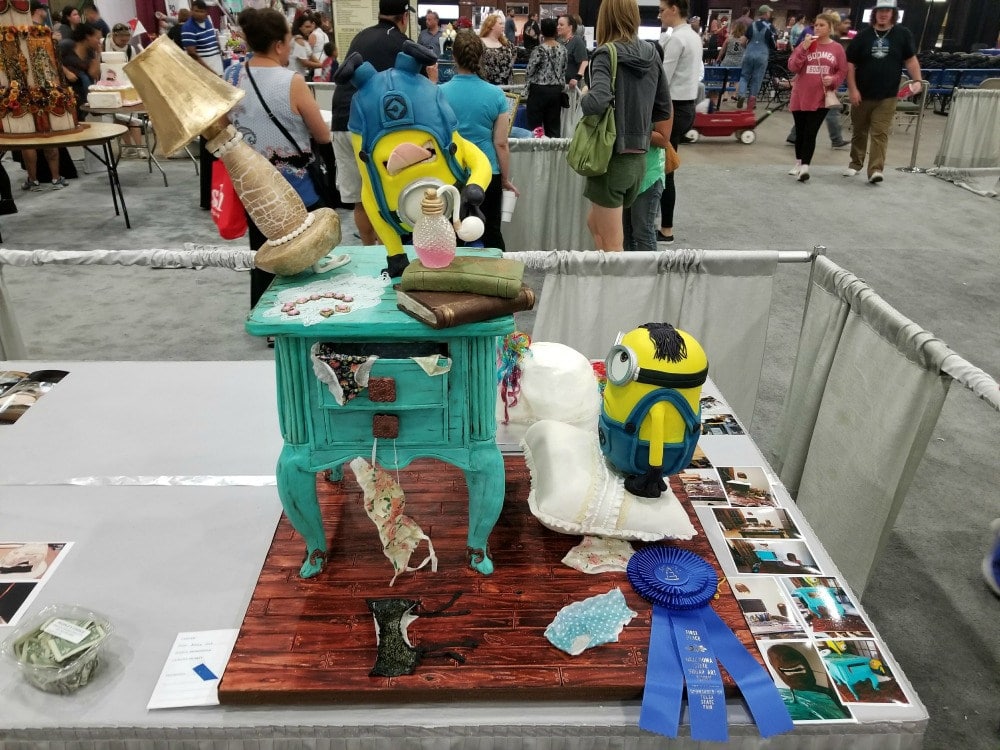 What do you think is the most challenging part of cake decorating for you?
"Standard tiered cakes…paneling for sure. Sculpted cakes…..blending the seams."
Are there any tutorials or guest instructors you'd like to see on Sugar Geek Show?
"I would love to see Mike McCarey!! Or more advanced courses."
Do you plan on going to any cake shows this year?
"Show Me Sweets!"
Where can people find more information on you? Website, FB, IG, YouTube, etc?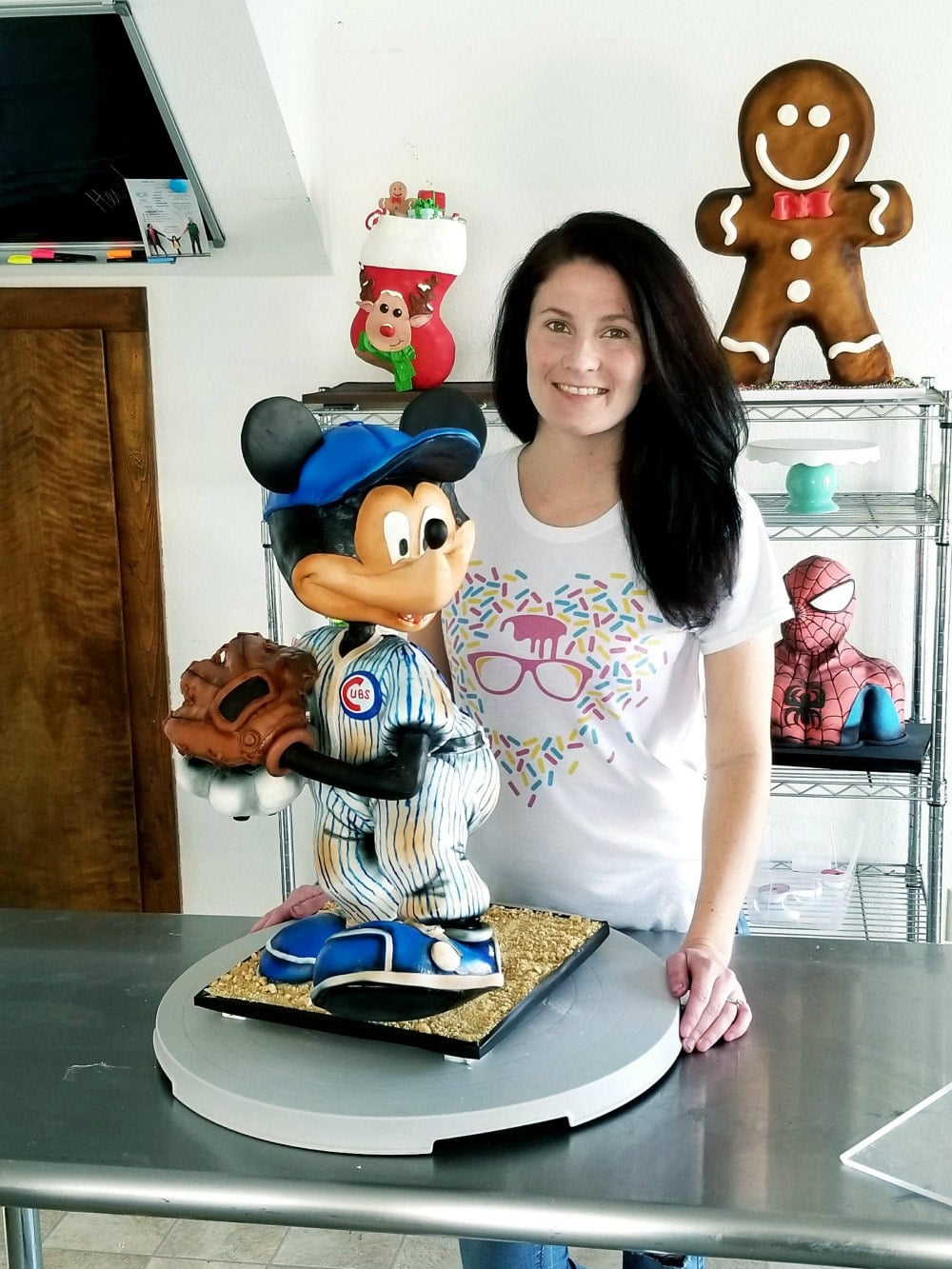 I love that Jessa was one of those people that we cake decorators dread quoting a cake to and it drove her to become one! I bet she understands now why in crap custom cakes cost so much, I mean look at that Mickey!! Fabulous work Jessa and congratulations on being named January's Sugar Geek of the Month!
For a chance to become Sugar Geek of the Month, become a Premium or Elite Sugar Geek Show Member and show off the awesome skills you've learned in the members only Sugar Geeks Facebook group!