I must admit I have dabbled a bit in the realm of cookies. I have long looked up to artists such as Sweet Sugarbelle, SweetAmbs and Angela Nino of The Painted Box in fascination and awe of their natural ability to change from their human form into a machine that creates perfect cookie art. I could literally watch it ALL day. As primarily a cake artist I find it hard to find the time to practice in the way of the cookie especially since they are not at all in high demand in my area. However, the latest Sugar Geek Show tutorial has me wanting to find the time! The unbelievably fantastic Susan Trianos has created this lovely Kate Spade inspired cookie tutorial just for us Sugar Geeks!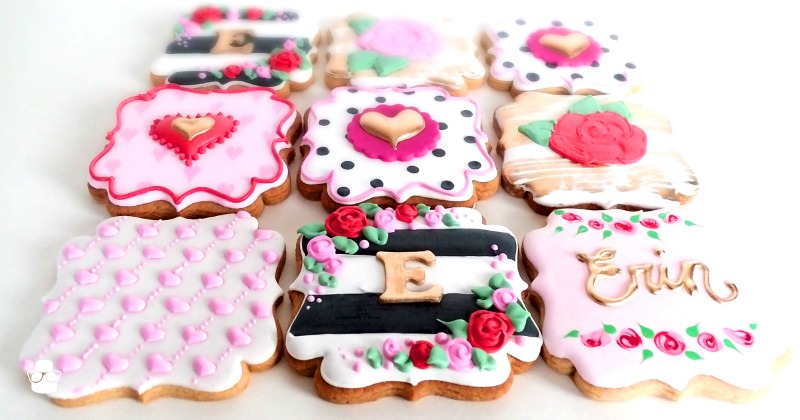 Just take a moment to bask in the beauty of these gorgeous cookies. Susan takes us from cookie dough to completed cookie and lets us in on all her amazing secrets along the way!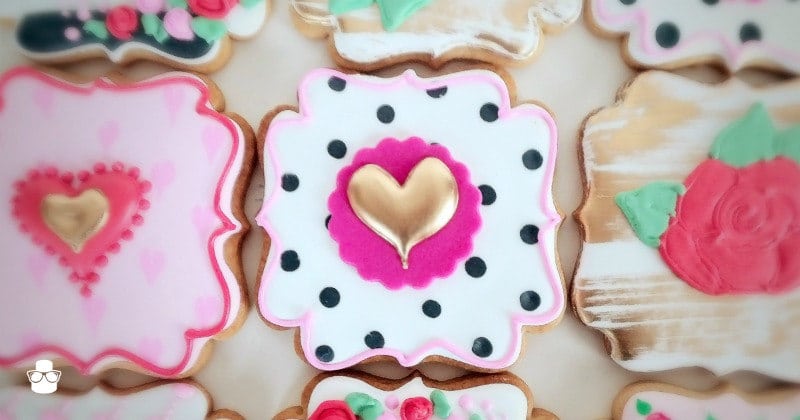 Not only does she provide a tried and true cookie recipe, demystify royal icing consistency, (piping, flooding and all those second measurement icings) and demonstrate several popular techniques but she also shows us several ways to achieve fantastic results!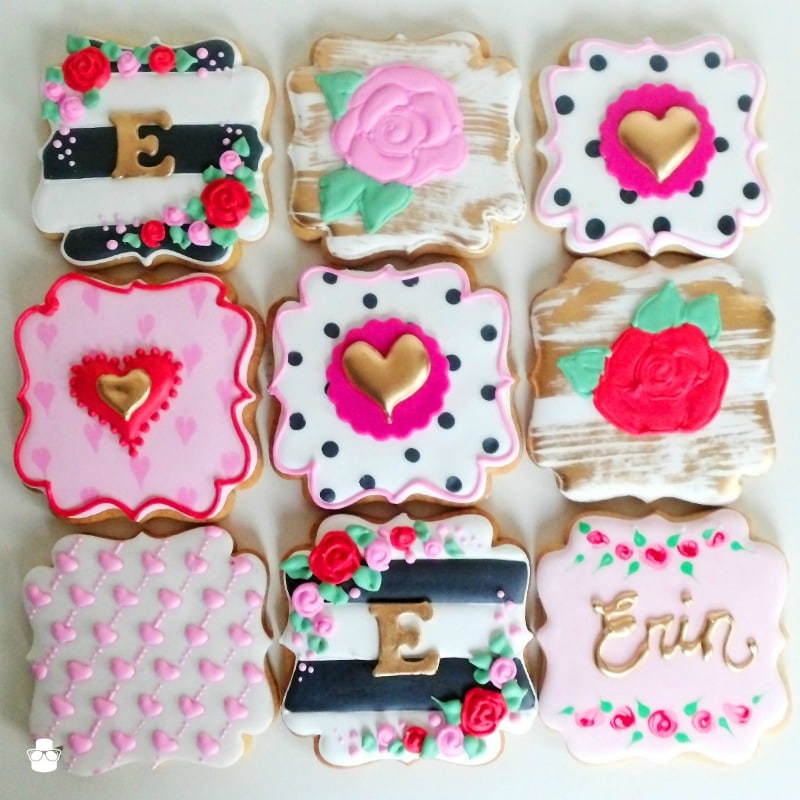 If  you have ever wondered even a little what it takes to make a gorgeous cookie, or even tried yourself with less than impressive results or just like to zone out in awe of cookie awesomesness then this tutorial is for you! After all, cake artists, cookie artists, we are all Sugar Geeks right? We must come together and unite in perfect sugary harmony!
Watch the promo video below and then head on over to the full tutorial available for Premium and Elite Members!
January 17, 2017