You're going to be be green with envy when you see these amazing St. Patricks Day Cake Ideas
Whether you do little more than wear green on St. Patrick's Day there is no denying it is a popular holiday in the U.S. Probably mostly as an extra excuse to drink good ale but enough so that people choose to get married on the holiday which makes for some uniquely beautiful wedding cakes! With only a little over a week until this year's celebration we thought it fitting to check out some of these green and festive beauties!
Love this modern cake with irish symbols, gorgeous flowers and of course emerald green and gold!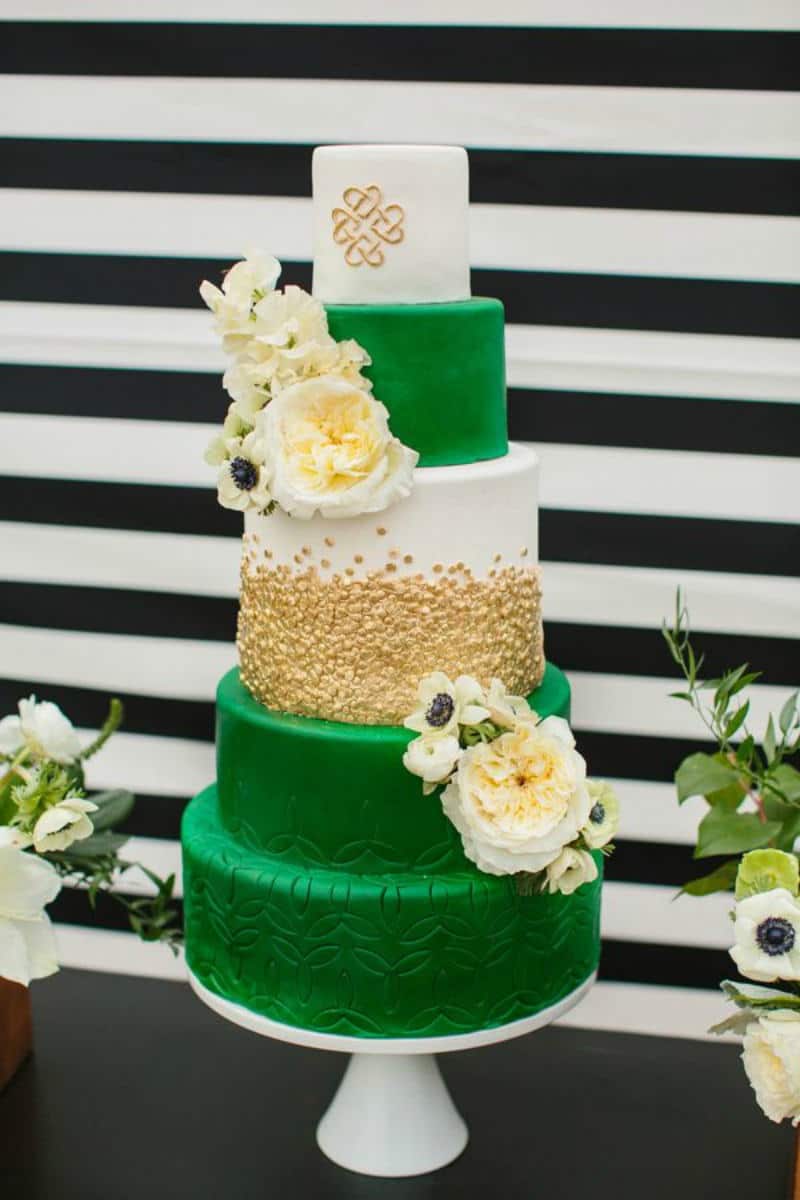 This fun cake is a little more literal with the shamrocks and leprechaun hat and I love how festive it is!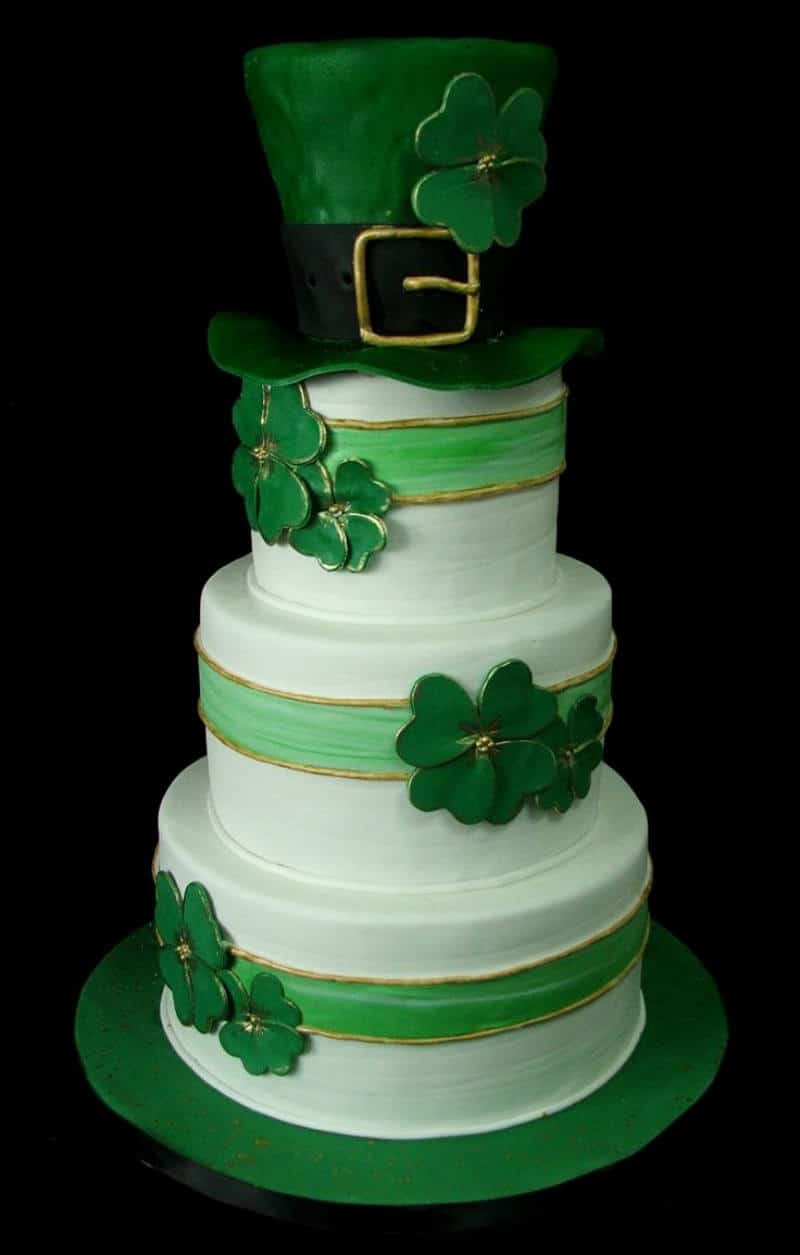 This one truly is a rare beauty with three tiers of glittery gorgeousness! Absolutely in LOVE.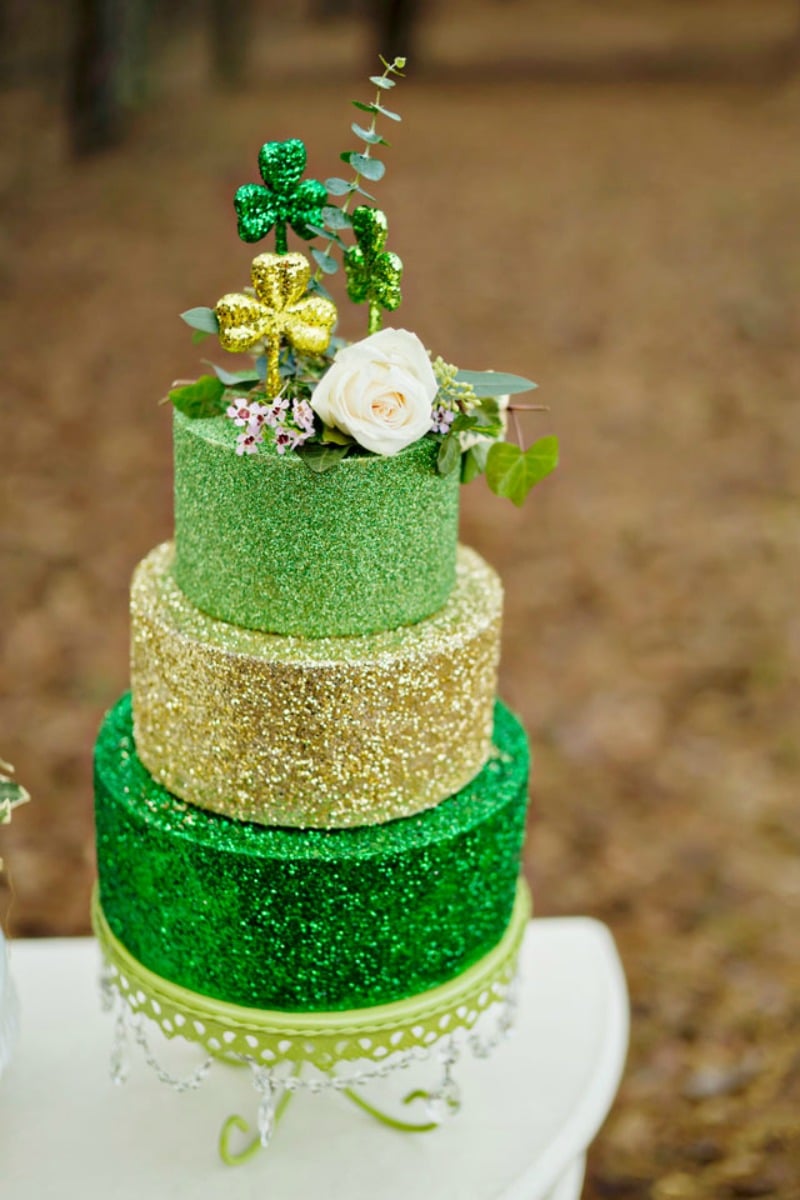 This one is elegant and lovely all around with it's unique design. The pearl coloring and subtle accents are stunning!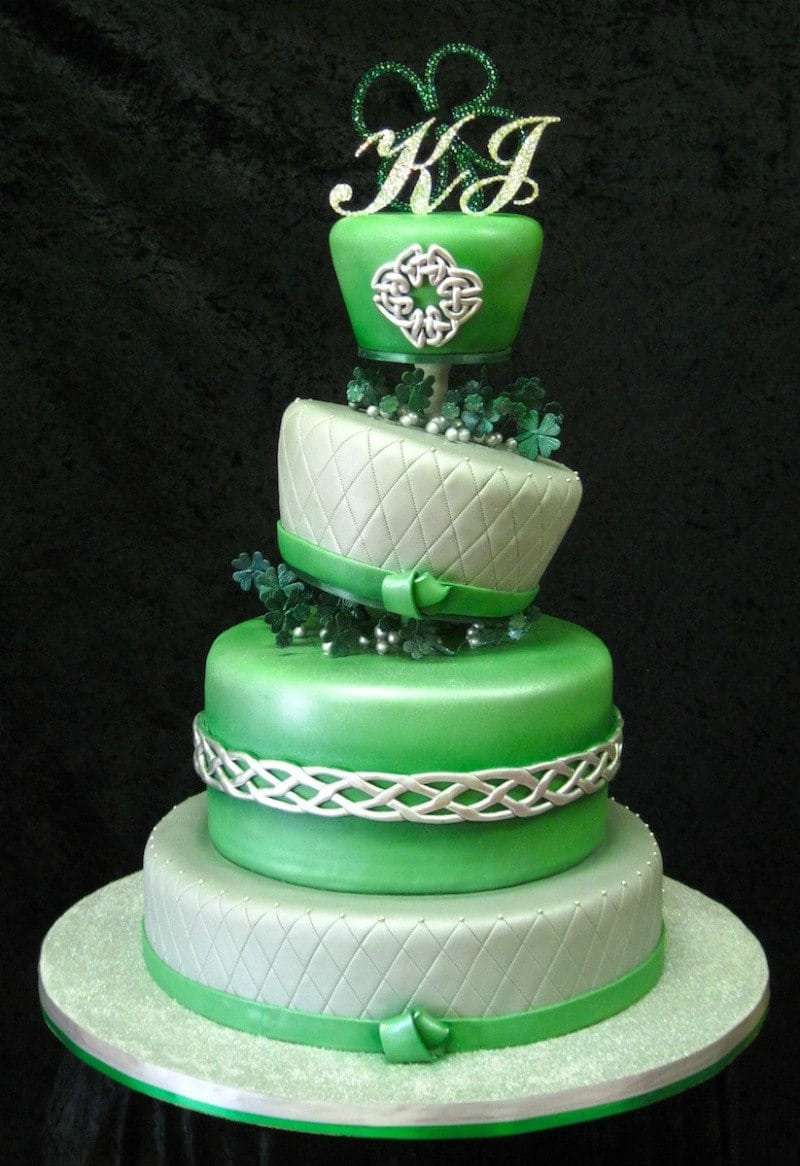 I love the realistic shamrock and deep gold lace on this one and the sugar roses are breathtaking!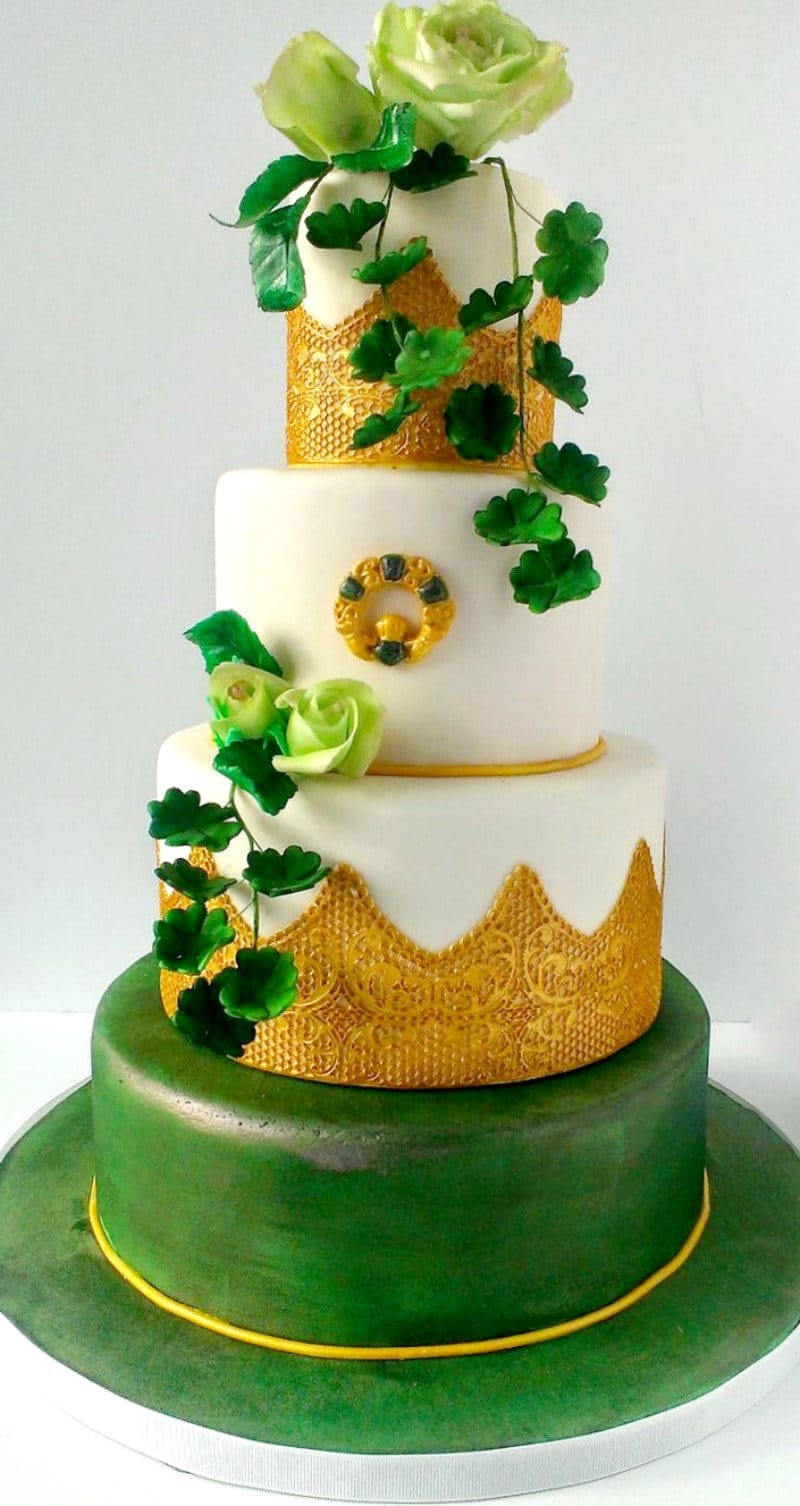 These lovely cakes have me wondering why I didn't think of getting married on St. Patrick's Day? It is my maiden name after all. In fact I may have one of the most Irish names ever. Shannon Emerald Patrick. Then the Mayes came along and contaminated it, but some things are worth contaminating for. I wish you a fun and festive St. Patrick's Day with as few pinches as possible (just wear some green).