Skill level: Intermediate
Learning to sculpt a face can seem so daunting but with Liz's formula for sculpting realistic faces, you'll be on your way in no time. Learn how to sculpt a male face using Liz's chocolate skull mold, realistic sugar eyes and artist calipers. Learn how to keep proportions check your work and even tips for getting sculpting a portrait.
40:58 Minutes of Instruction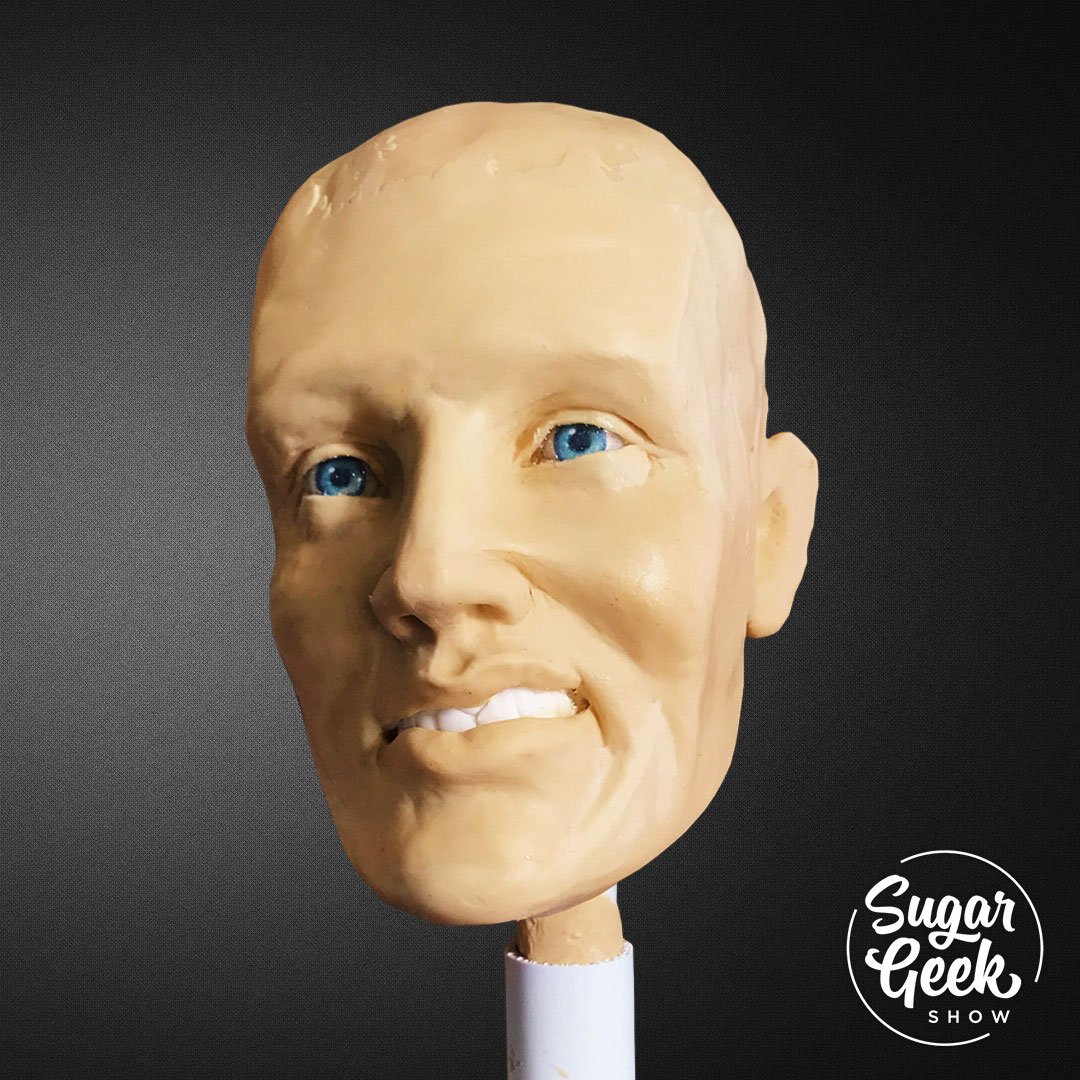 What You Will Learn
How to sculpt a realistic male face out of modeling chocolate and isomalt
Learn how to scale photo reference to match the size of your sculpture
How several common mistakes and errors artists make when sculpting the face and how to fix them
Learn how to add the eyes, cheeks, nose, lips and ears in a way that is repeatable and consistent
How to check your work for errors and fix them
Tutorial Chapters
Sizing reference photos
Blocking in the face
Coloring modeling chocolate
Building up the head
Easy sculpting stand
How to measure from reference
Making the eyelids
Adding on the cheeks
Adding the brow
Checking the profile
Adding the lips
Adding the nose
Filling out eyelids & cheeks
Building up the jaw & forehead
Adding the ears
Hairline & Smoothing the face
Sculpted Male Face Tutorial
People have been begging me to create a male face mold tutorial, so what better male face to use as a basis for our study than Elvis?! Elvis has a very 'traditional' male face with some features that carry over to a lot of other male faces, which can easily be adapted or tweaked to your liking.
Learn how to create the eyes, nose, lips, ears, cheeks, chin and hairline in this sculpting tutorial.