For the first time in her career as a sugar artist, Liz attended the Oklahoma State Sugar Art Show and she was not disappointed! It was absolutely enormous she said and the work of course was incredible. I am not sure I would be able to handle that much talent in one huge arena but let's hope someday I get the chance to find out! Don't forget to watch the awesome video Liz put together of the show at the end of the post.
Today we want to highlight the winners of the OSSAS 2016 Grand Wedding Cake Competition and a few of Liz's favorites. Although there were 17 runners up we are just going to show you 10. We were also afraid that putting that many in the post might be a talent overload hazard.
If you want to see more of the amazing work, Liz has photos of hundreds of the pieces on her Artisan Cake Company Facebook Page and you of course can visit the OSSAS Facebook Page. Learn more about the show and look at previous years winners on the OSSAS Website. The theme was "Mad About Metallics" and it yielded some jaw dropping sugar art. Let's dive in!
10th Runner Up: Rachel Grady, Searcy, AR
This is a stunning, classic white wedding cake with impeccable string work and fine piping detail. My hand is cramping just looking at it.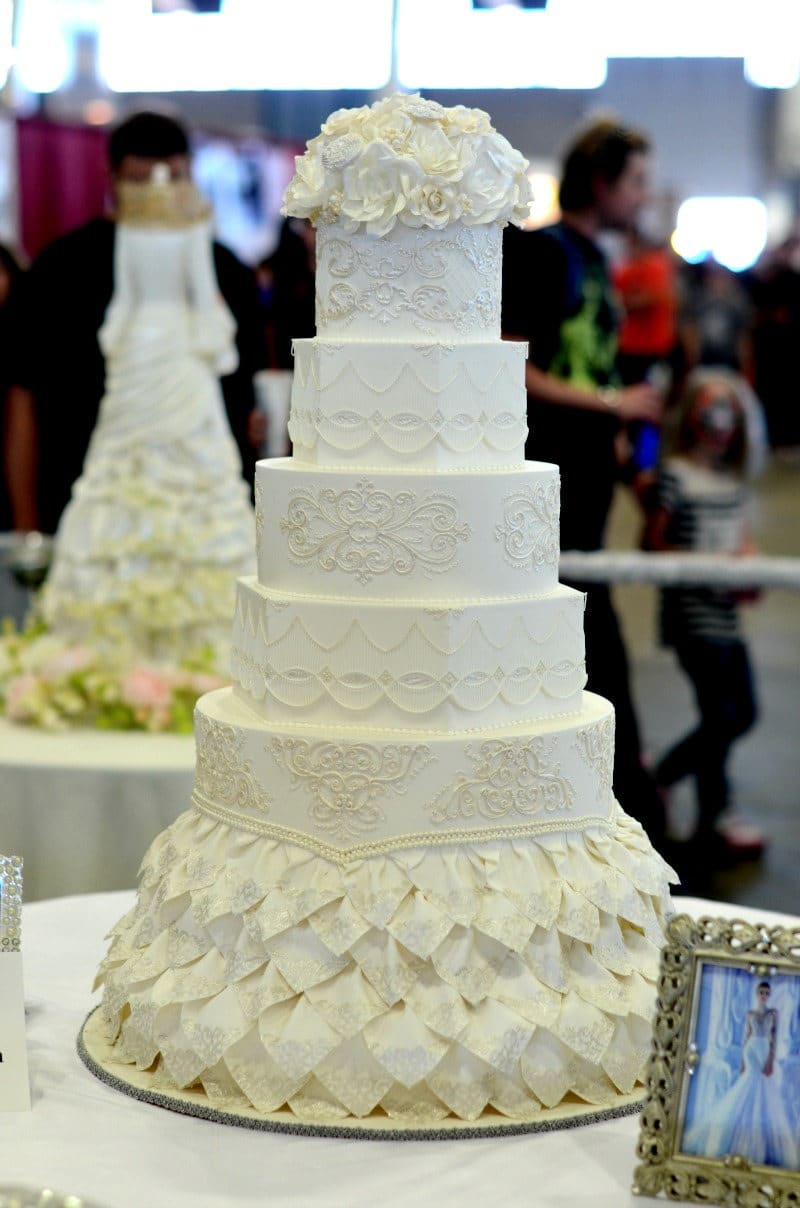 9th Runner Up: Ted Scutti, Phoenix, AZ
I am really in love with this one. The dimension is incredibly eye catching and the floral royal icing work is unbelievable! How the?!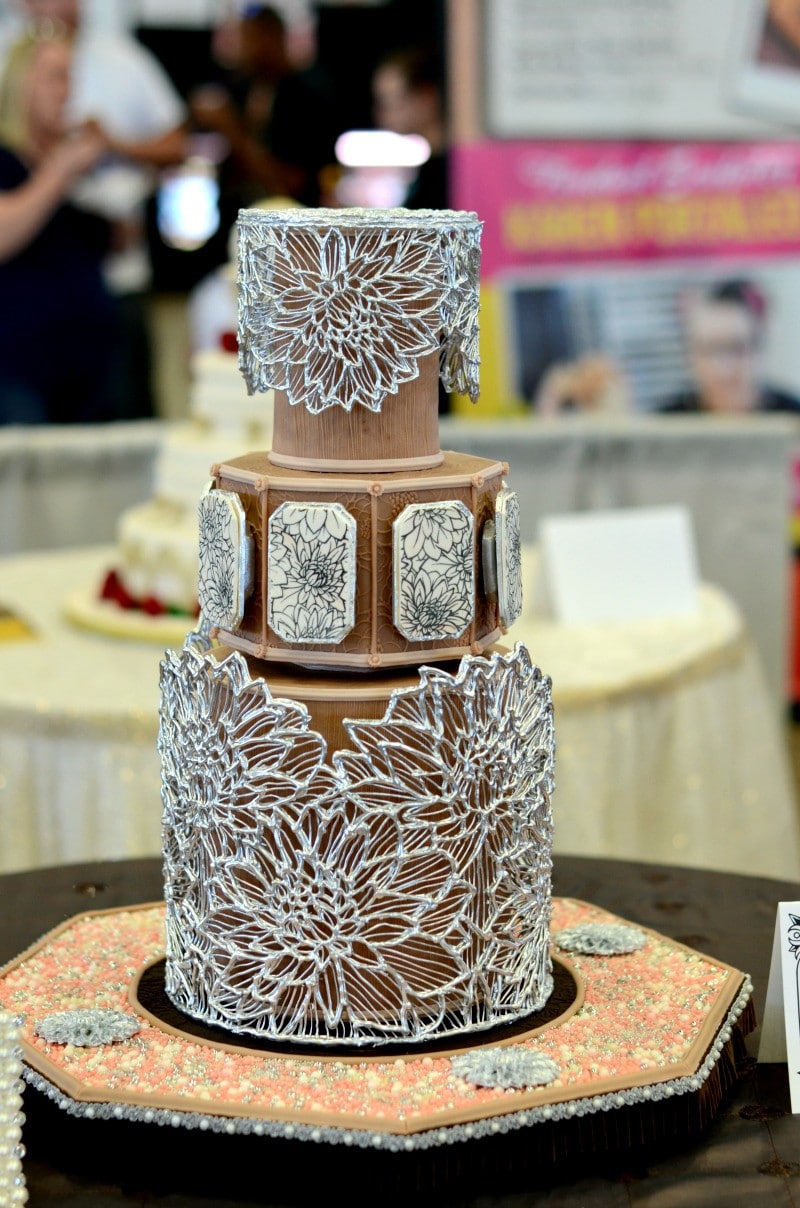 8th Runner Up: Julia Cullen, Sarasota, FL
This is such a charming cake! It is simple with fine details and I am especially drawn to the adorable carriage cutout.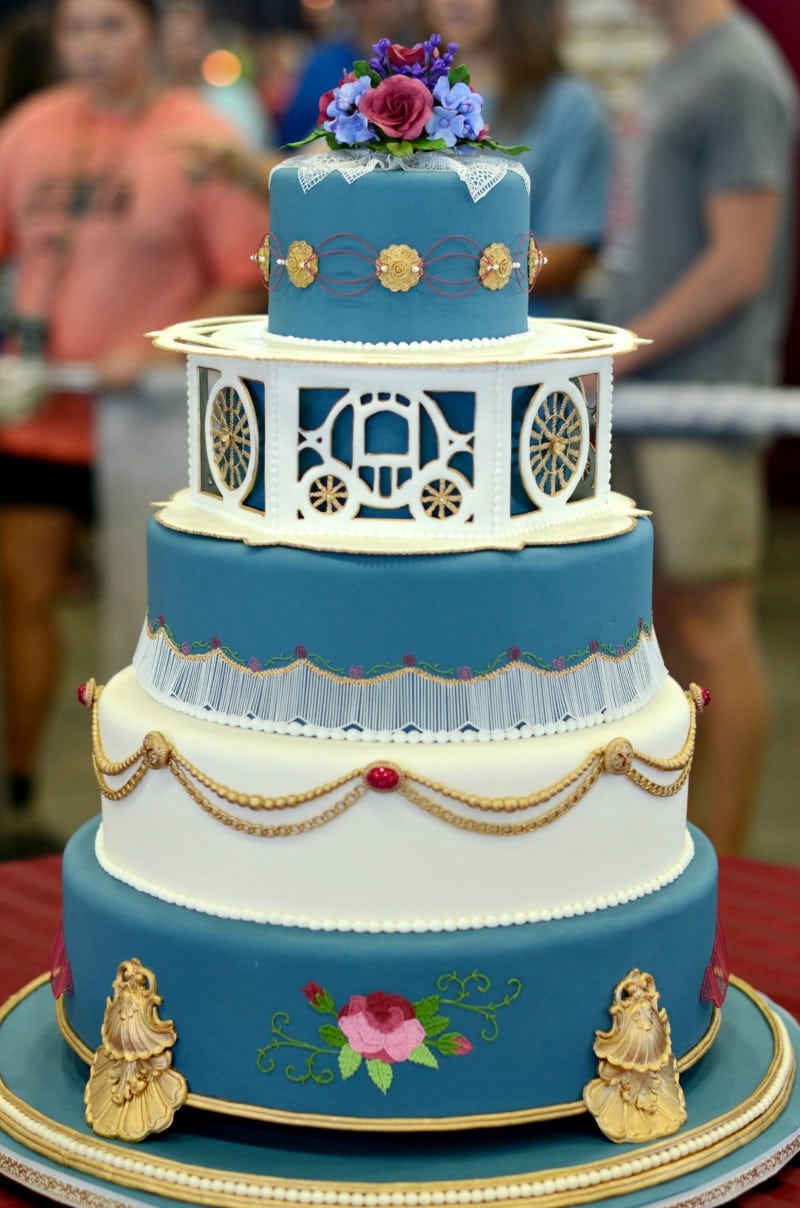 7th Runner Up: Barb Evans, Metamora, IL
This is another incredibly charming cake. That teeny tiny chain link lattice seriously blows my mind.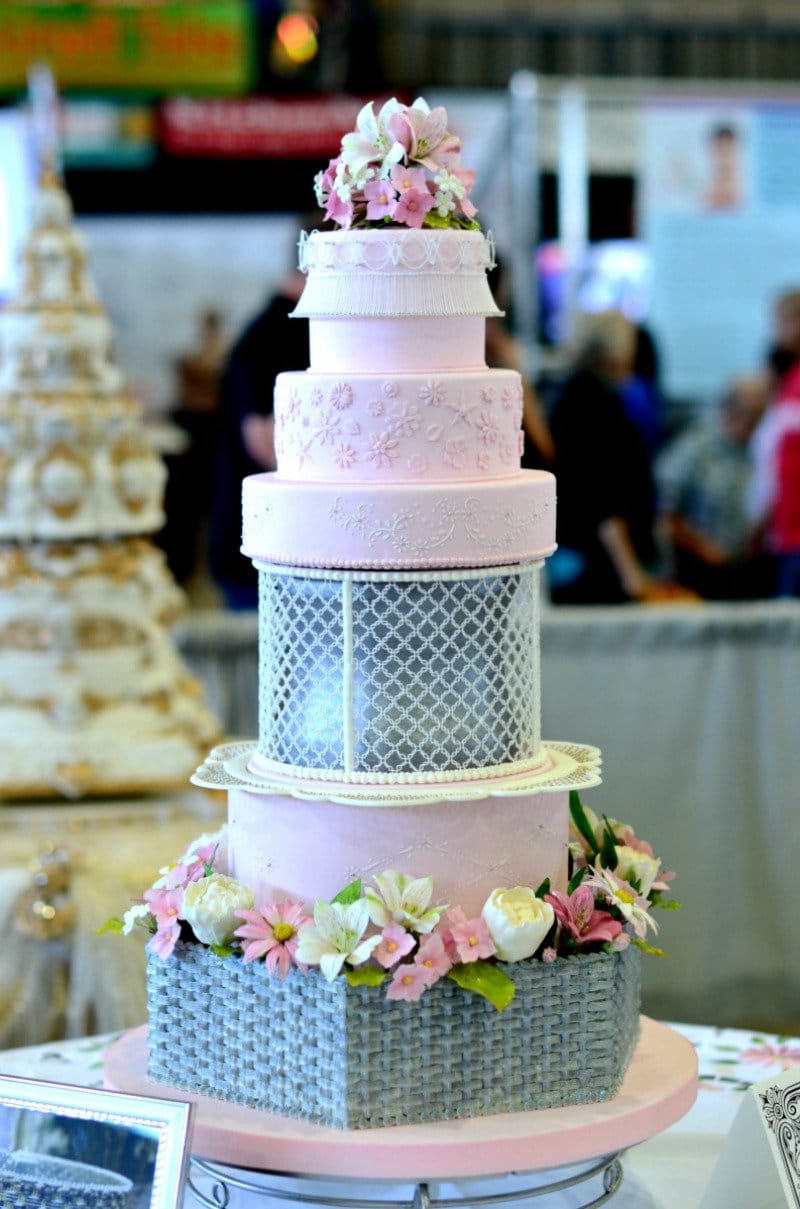 6th Runner Up: Pamela Tsaldaris, Jackson, MI
This is a very well done and unique steampunk cake that really took the metallic theme literally. I love the orb on top, so cool.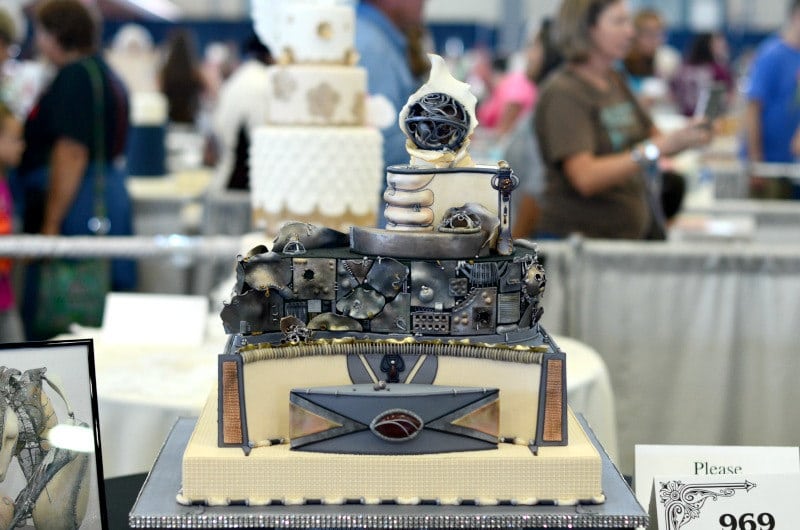 5th Runner Up:  Bryson Perkins, Manchester, NH
I just can't even describe the awe I am when looking at this cake. It is amazing in every single way! And the gold, oh the gold.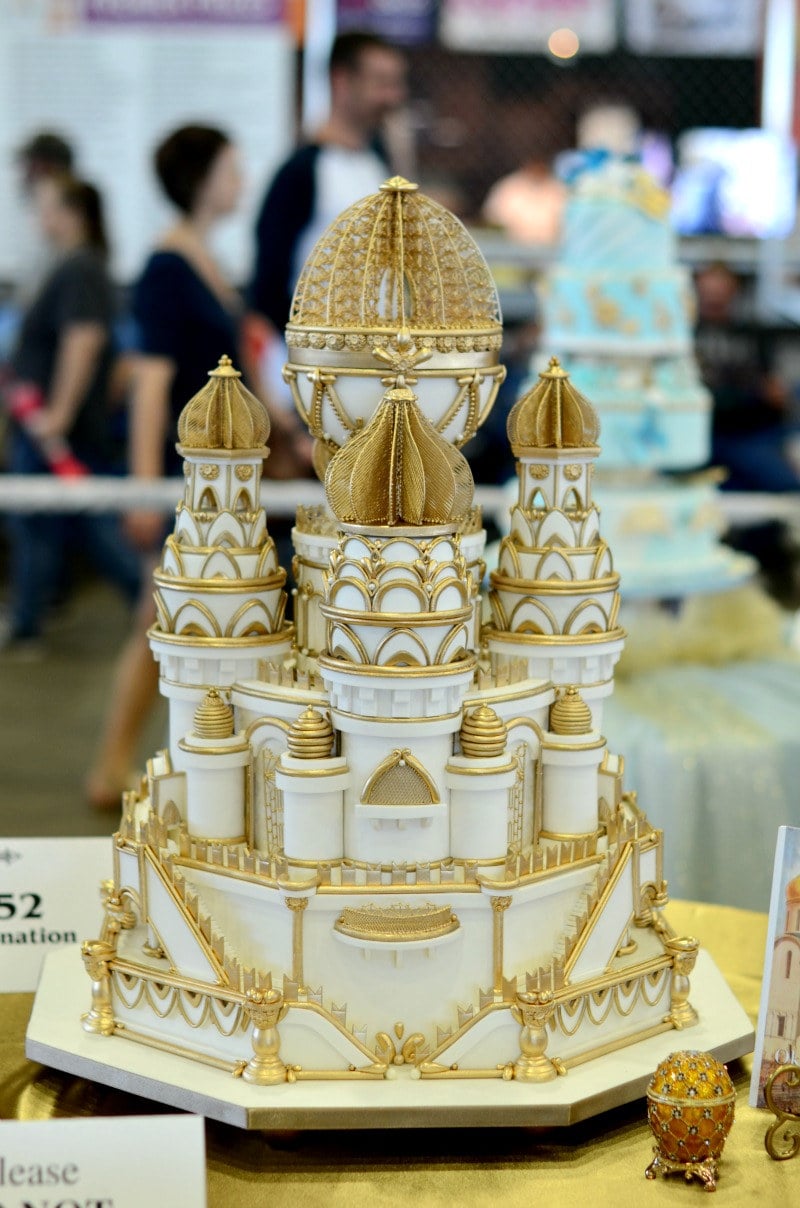 4th Runner Up: Dawn Parrott, Cypress, TX
This is another lovely cake that is simple but has incredibly fine details. The string work is like none I have ever seen!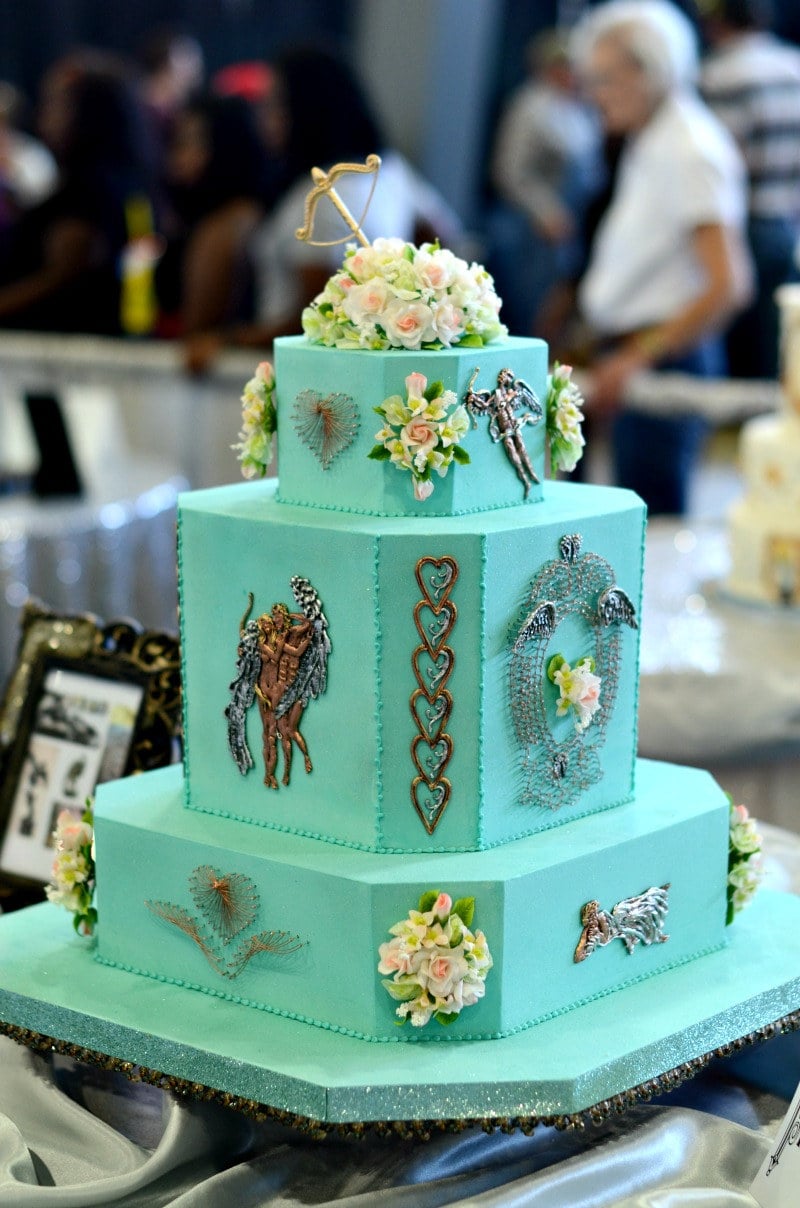 3rd Runner Up: Susan Trianos, Brampton, Ontario Canada
This is such a tall beauty! Stunning design and expert craftmanship.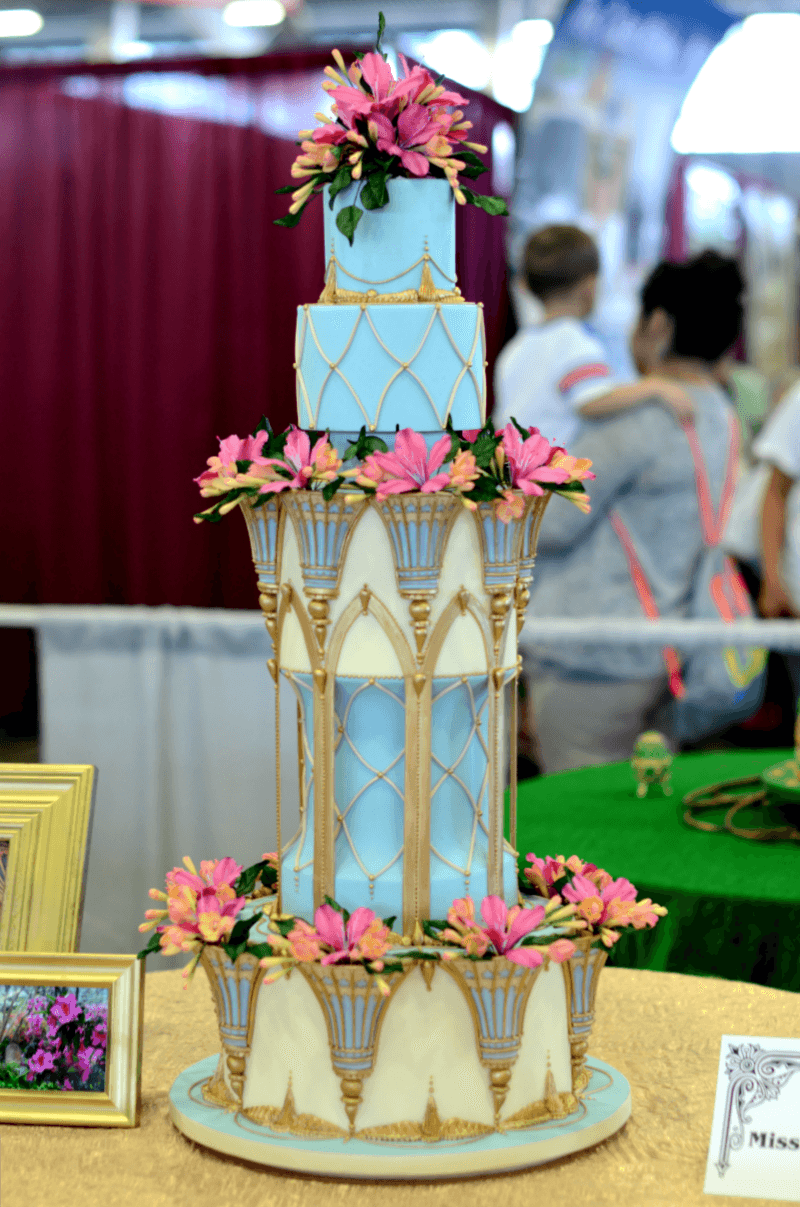 2nd Runner Up:  Edith Hall, Hallsville, MO
Unique string work is also found on this beautiful cake, it is absolutely gorgeous!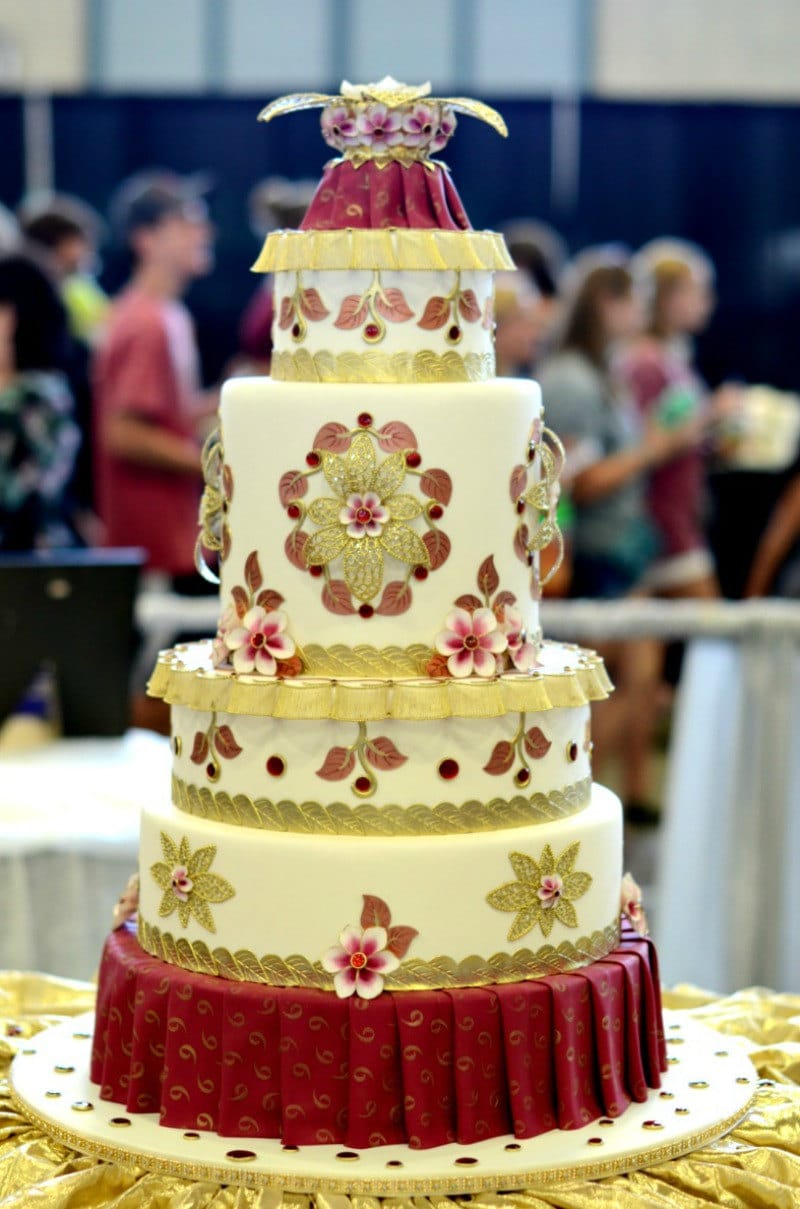 1st Runner Up: Jennifer Matsubara, Springdale, AR
This cake is just, I am seriously running out of words, but so incredible and unique! I have always wondered what the 2D box scene would look like incorporated into cake and now I know. Completely amazing.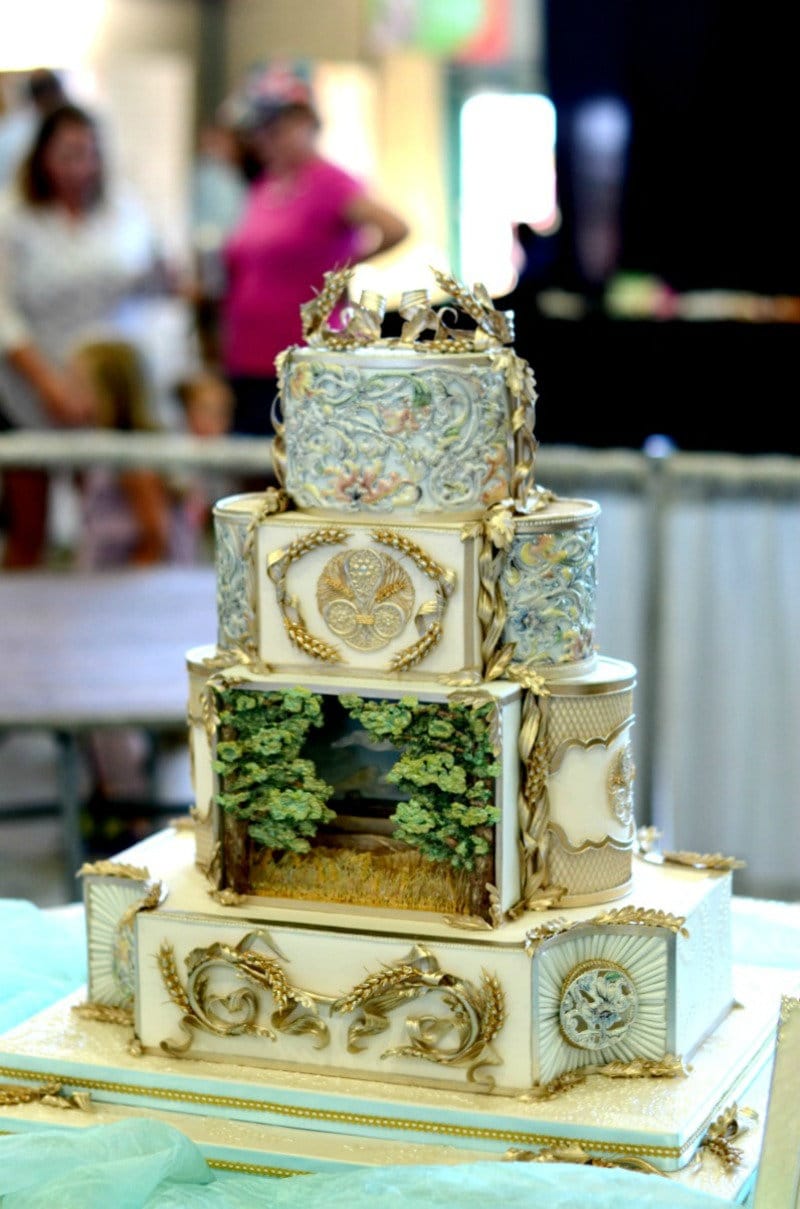 DRUM ROLL PLEASE…
Grand Prize Winner: Monica Munante Legua, Lima, Peru
You are looking at the outstanding cake that won over $42,000 in cash and prizes. No there is not a typo in there. All the way from Peru, this cake really is phenomenal!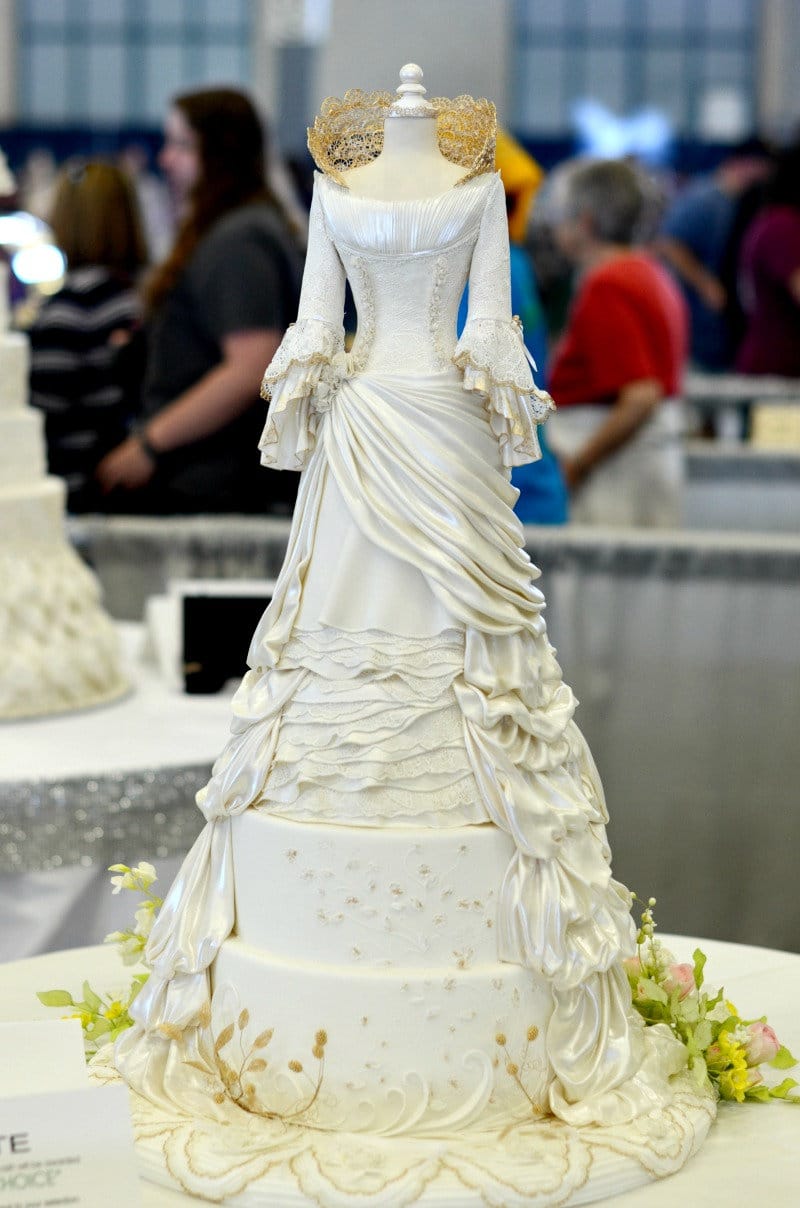 There is no doubt that the competition is insanely fierce at the Oklahoma State Sugar Art Show. That means there are so many more sugar pieces that are worth mentioning and these are just a small few.
Timbo Sullivan
I believe this was Timbo's very first wedding cake competition and if you know Timbo's work you know this is outside of his style fo sho. However, it isn't any less amazing then his other work! Freakin' fantastic steampunk cake that just might be taller than I am. Timbo also received the honor of 12th runner up and a silver medal. Pretty darn good for his first go and it being in the largest cake show in the nation. Mad props Timbo!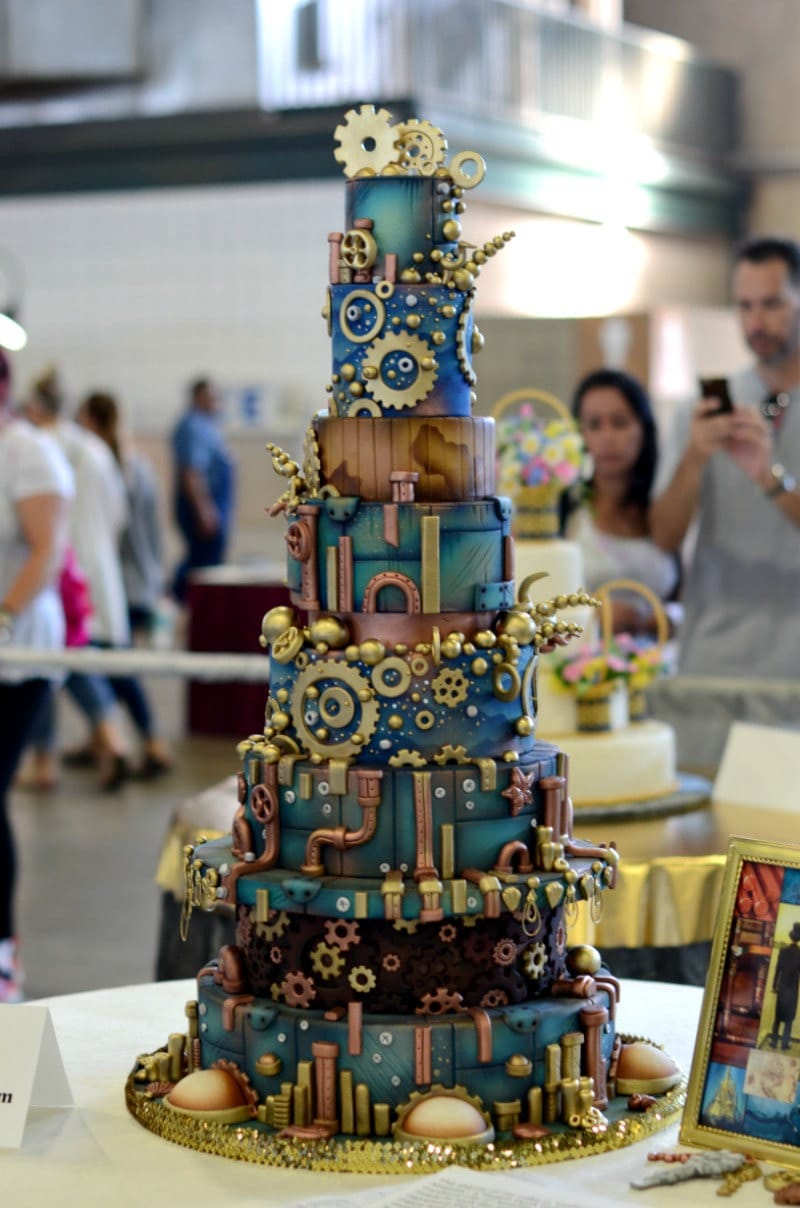 Sarah Myers
Okay, so I know we showed this cake in last week's post about dark colored wedding cakes but it has to be mentioned again. It really is outstanding work from Sarah Myers who also has never before entered a wedding cake competition! Sarah also deservedly won a silver medal for this lovely piece.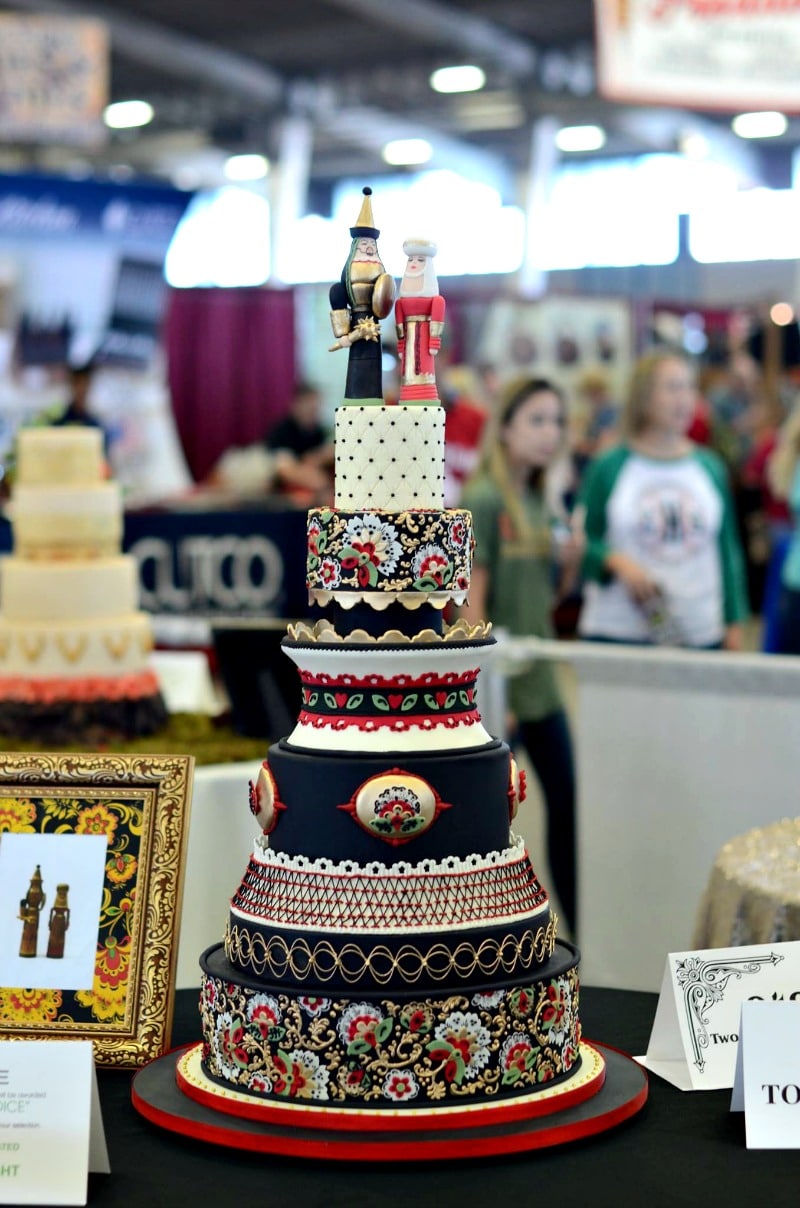 Heather Mullens
If this cake doesn't speak to you, I don't know what will. The embossed painting and all those realistic flowers? Just gorgeous.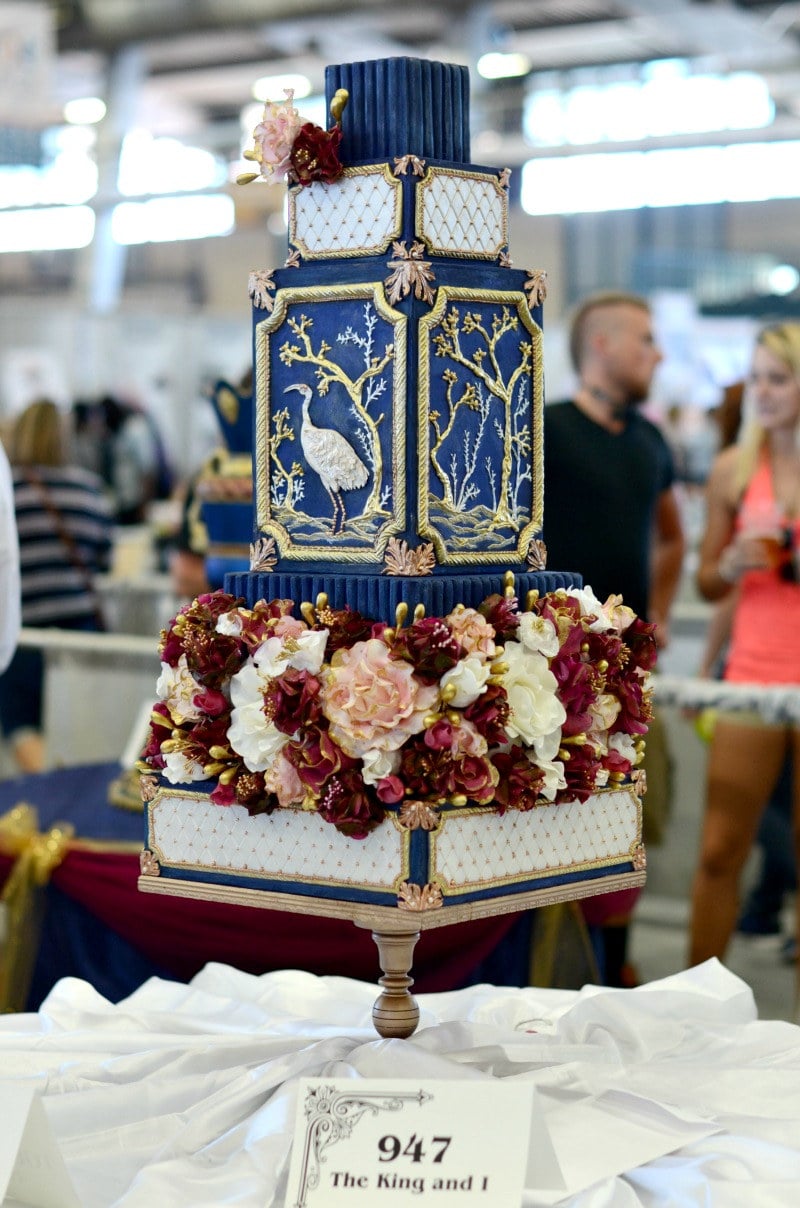 Last but certainly not least…
Best in Show: Joanne Wieneke
This Thailand lady piece looks without a doubt like a real porcelain doll! It deservedly earned Best in Show and there is no question as to why. Absolute sculpted perfection!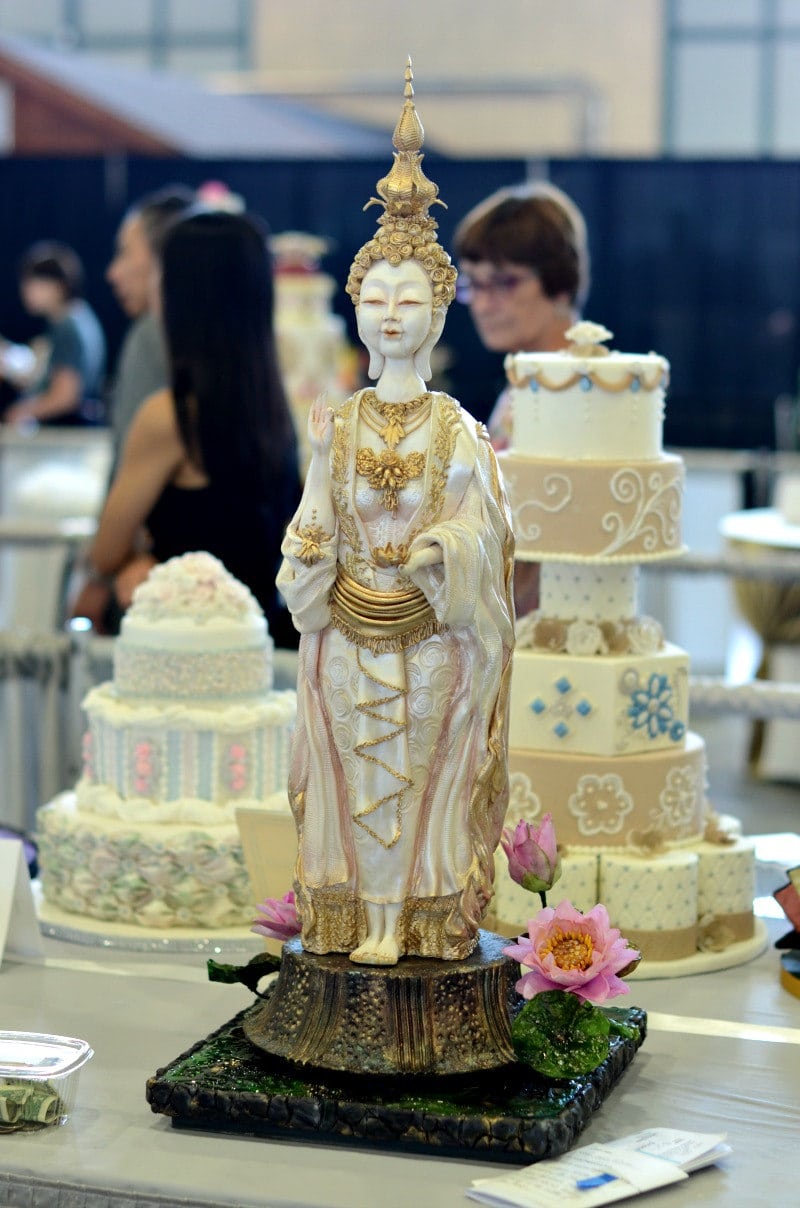 If only we had several more weeks to add in the rest of the pieces that deserve mentioning. I don't know about you but this makes me want to hone my skills for the next year and give it a go myself! On the other hand it also makes me want to curl up into the fetal position and cry. The world of sugar art is full of so much incredible talent and I couldn't be more proud to call myself apart of it.