If you like cute things (and who doesn't?) then you are going to LOVE this latest tutorial! Sachiko Windbiel of Mimicafe Union has done it again! She has worked her magic to give us another incredibly cute and fun tutorial. Sticking with the safari theme this cake showcases a little explorer boy and his jungle friends on a safari adventure.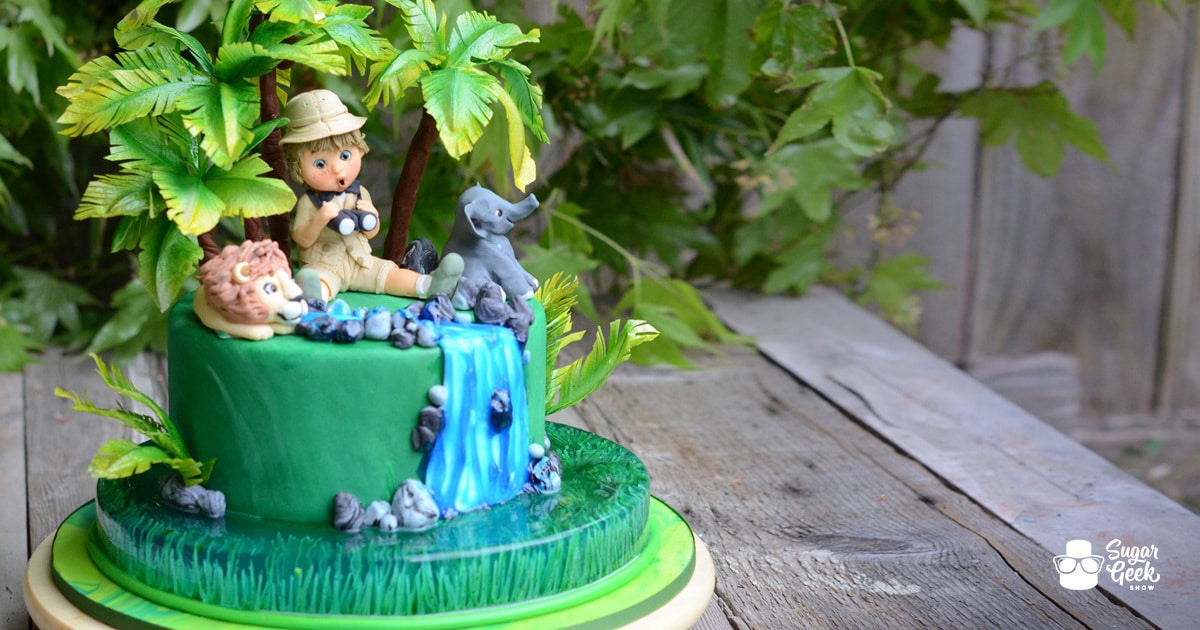 Sachiko first shows us the steps to making this incredibly detailed jungle safari explorer and shares her tips and tricks to creating her signature figures and facial details!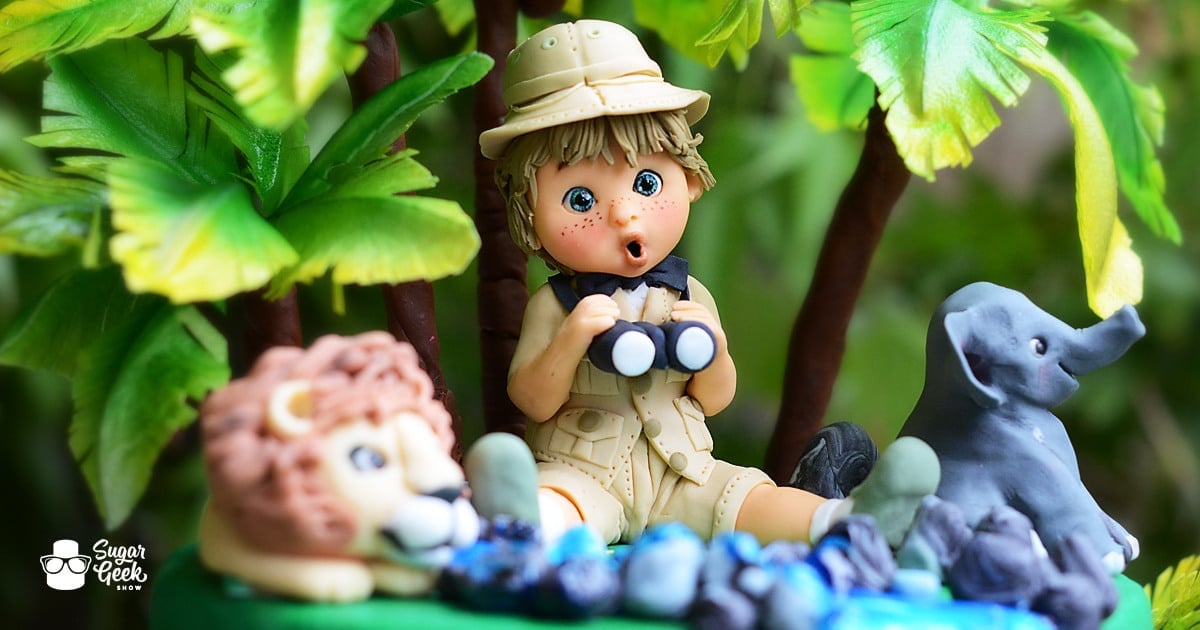 She also shows us how to make not one, not two, okay I'm gonna skip ahead, she shows us how to make SIX adorable jungle animals! Perfect for cake or cupcake toppers. I also have to mention how hilarious and fun Sachiko is, my face literally hurt from smiling and laughing for over three hours.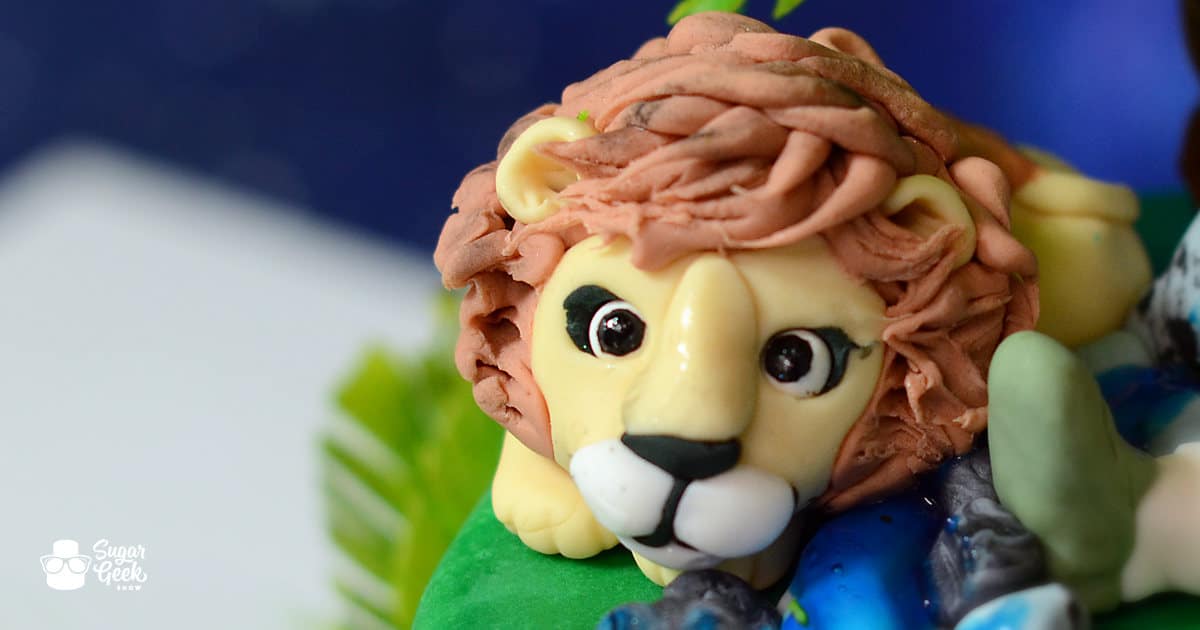 In this tutorial you'll also learn the beginning steps of working with gelatin to make a super cool grass filled river around the cake.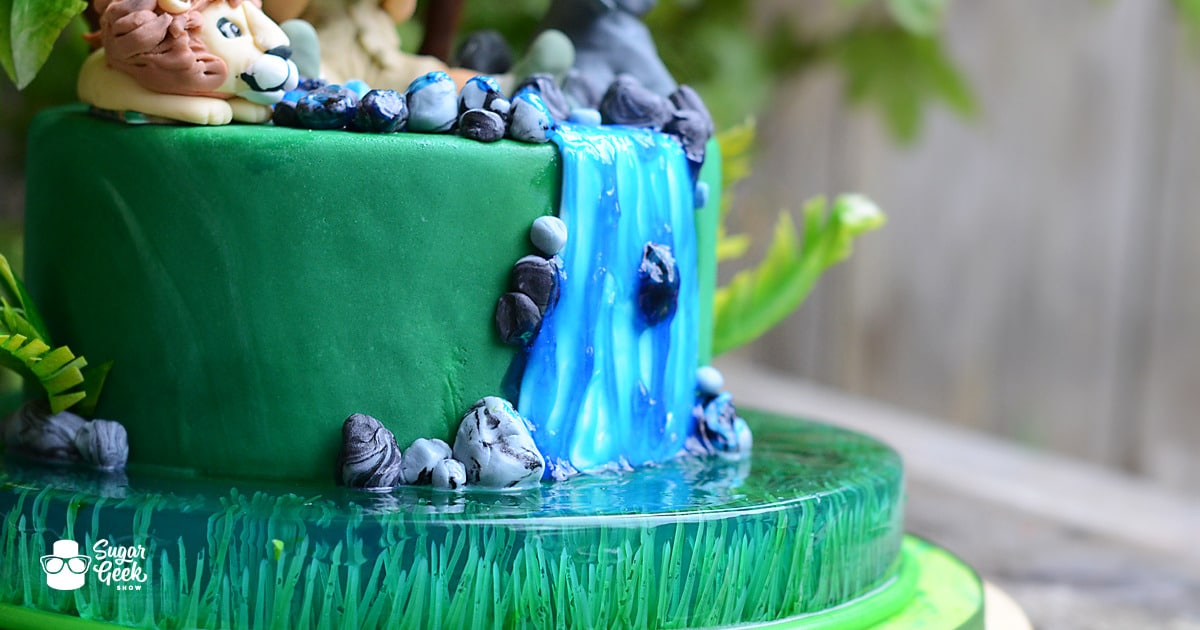 Liz takes you through the basic tools and steps to creating this amazing gelatin effect. I mean check out that floating grass!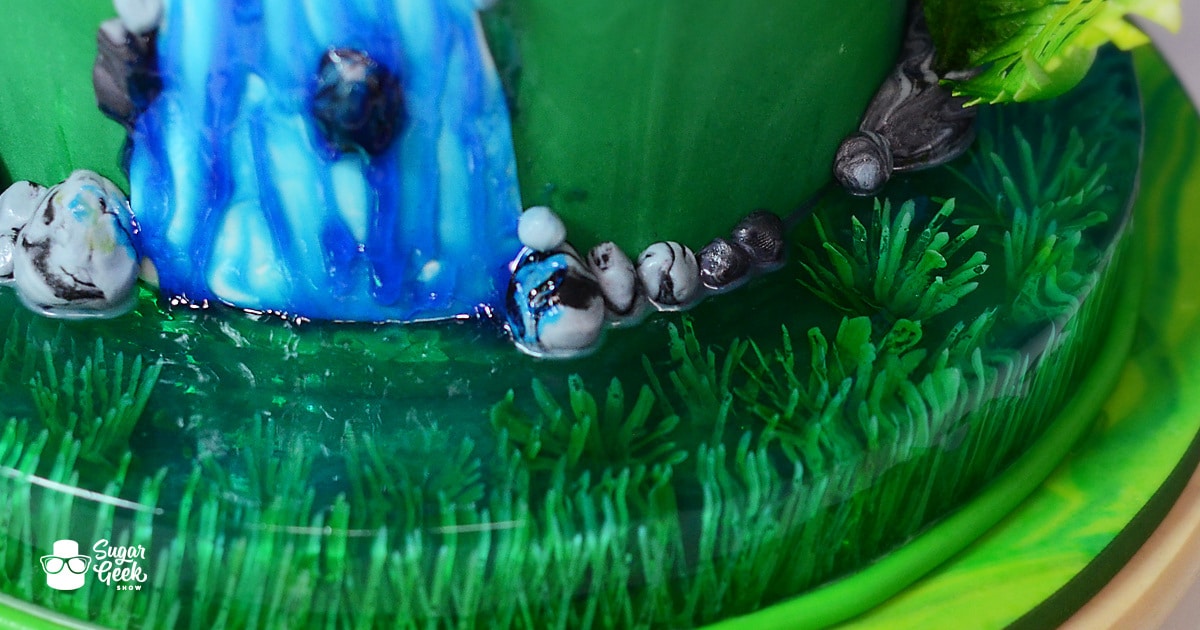 Let's not forget the awesome edible palm trees, that's right, I said ED-I-BLE, as in you can EAT them. Move over cheap plastic wannabe's.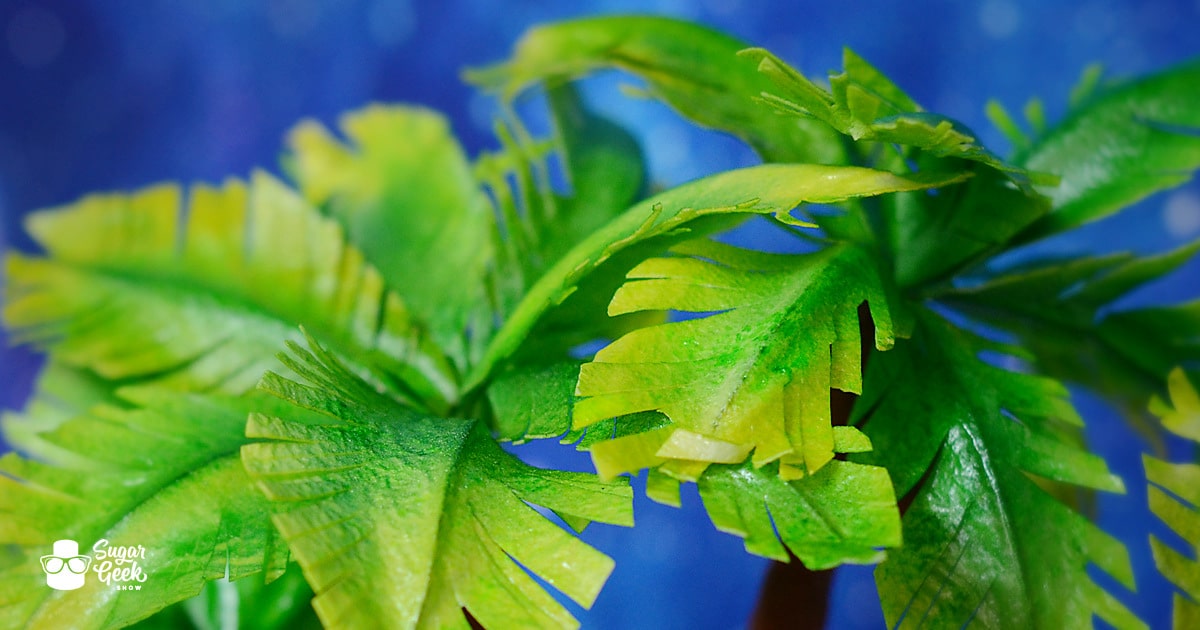 I am willing to bet this is a tutorial you don't wanna miss! It's chock-full of techniques you'll surely be using for many cakes to come and each and every customer is guaranteed to be impressed! I mean why wouldn't you want to set yourself apart from your competition? Check out the promo below then head on over to the Full Jungle Safari Gelatin Cake Tutorial. Not a member yet? Sign up HERE, you won't regret it, you'll get access to this and hundreds of other tutorials. You can also get the crystal clear Gelatin Recipe free!