Avalon is one 3 year old girl who loves bugs! LOVES bugs. I think it shows just what a unique little girl she is and this year Liz wanted her Birthday party to reflect that. Let's take a look at the amazing details from the party, including of course, the incredible bug themed cake which will be a future tutorial here on the Sugar Geek Show!
Lovely cupcakes decorated using Russian Piping Tips. If you haven't tried the Russian Tips yet you really really should! They are an amazing quick way to decorate a cupcake and make it look fabulous! Of course any good bug themed party should have pretty flowers.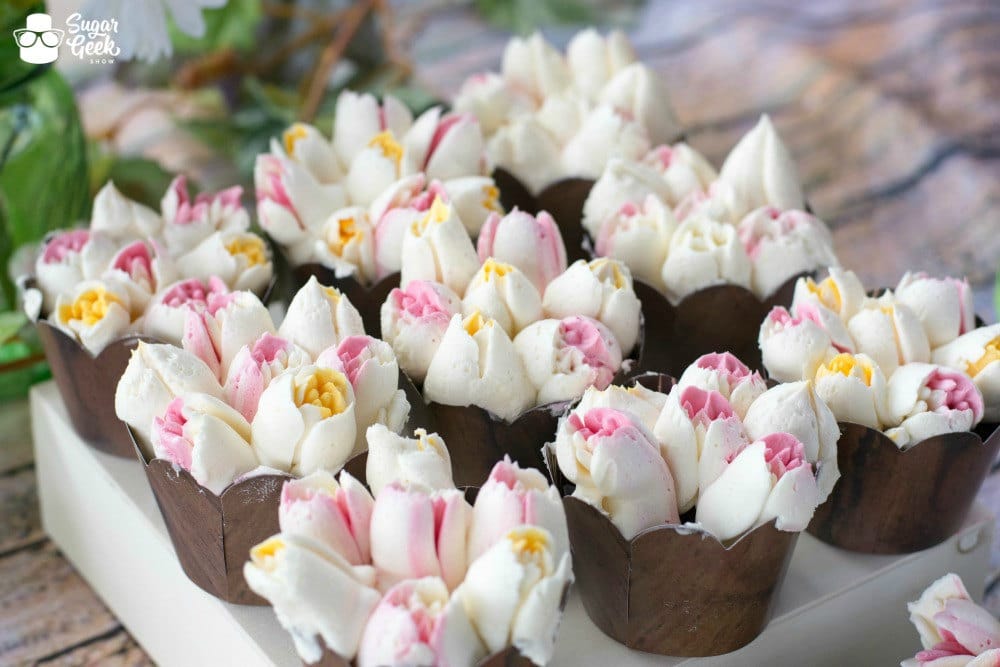 Adorable bug themed party favors for the kiddos. A little bucket for keeping your caught bugs in, a magnifying glass, gummy worms, the whole works!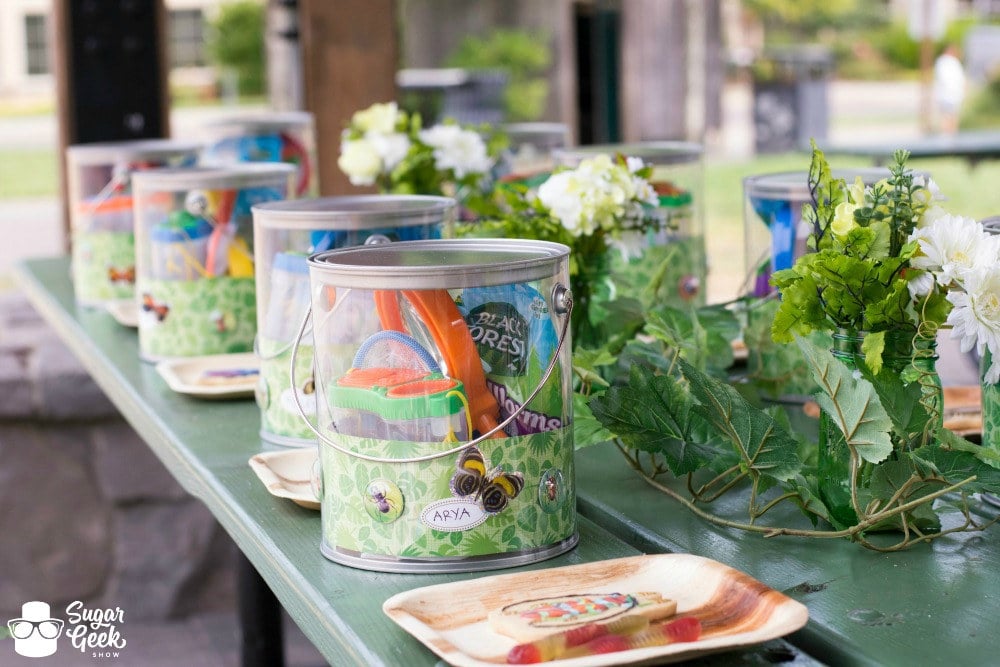 The yummy finger food feast!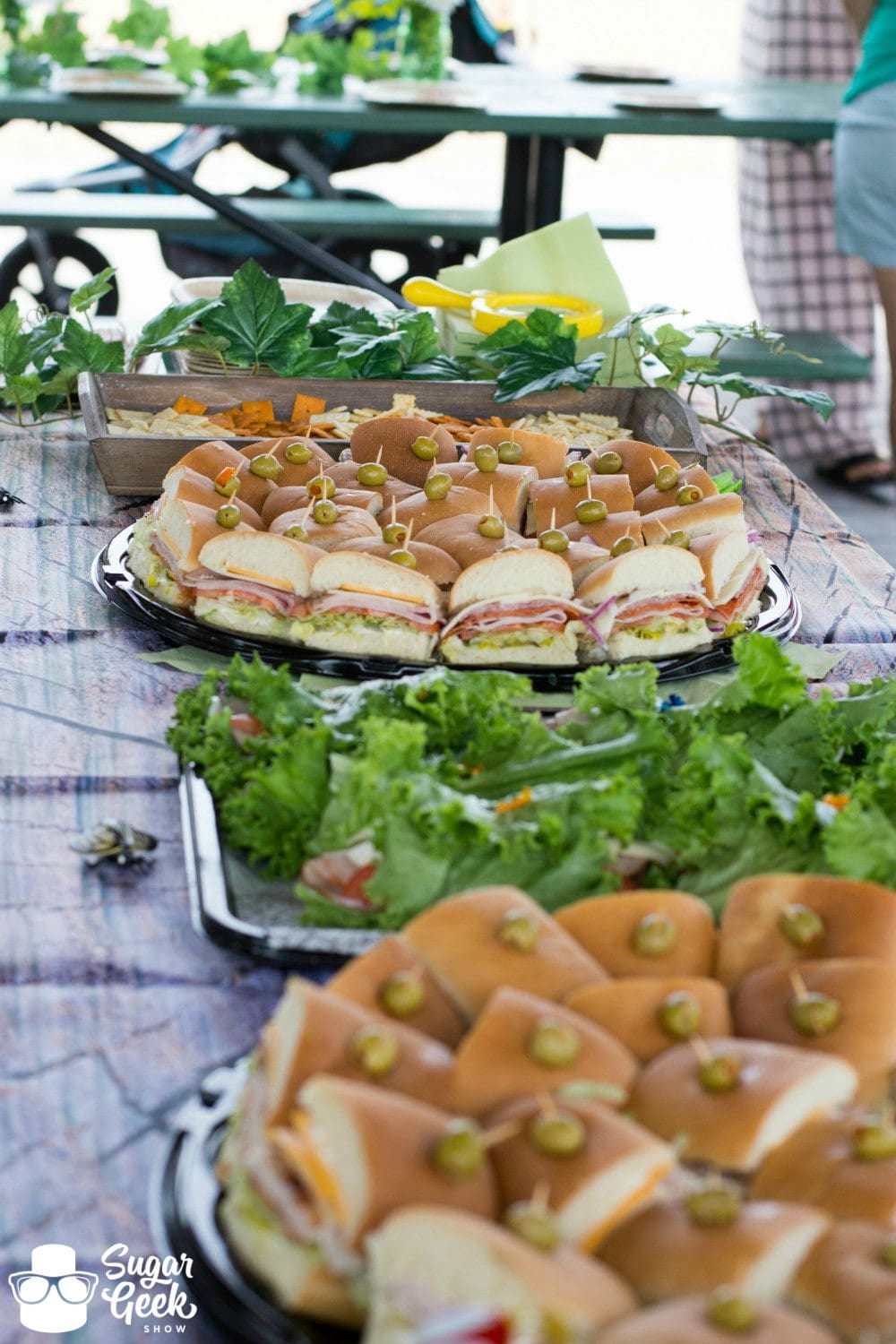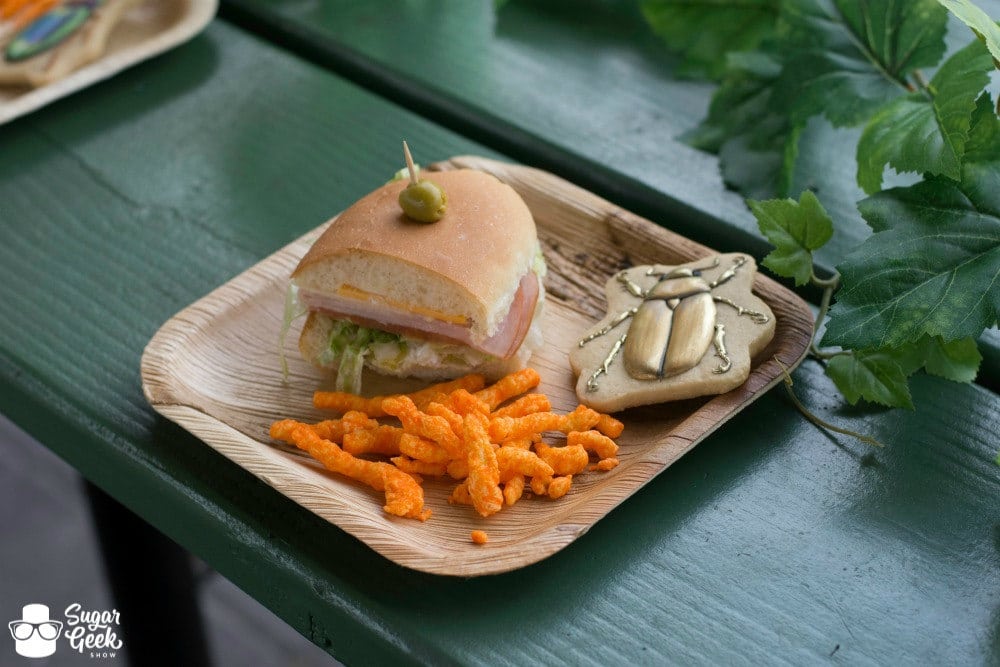 Next we get to drool over the unbelievable bug cookies made by Sara Laird Weber of Sara's Sweets. I mean LOOK at them! They are absolutely gorgeous and so full of detail. These cookies almost make me love bugs. Stunning artistry Sara, well done!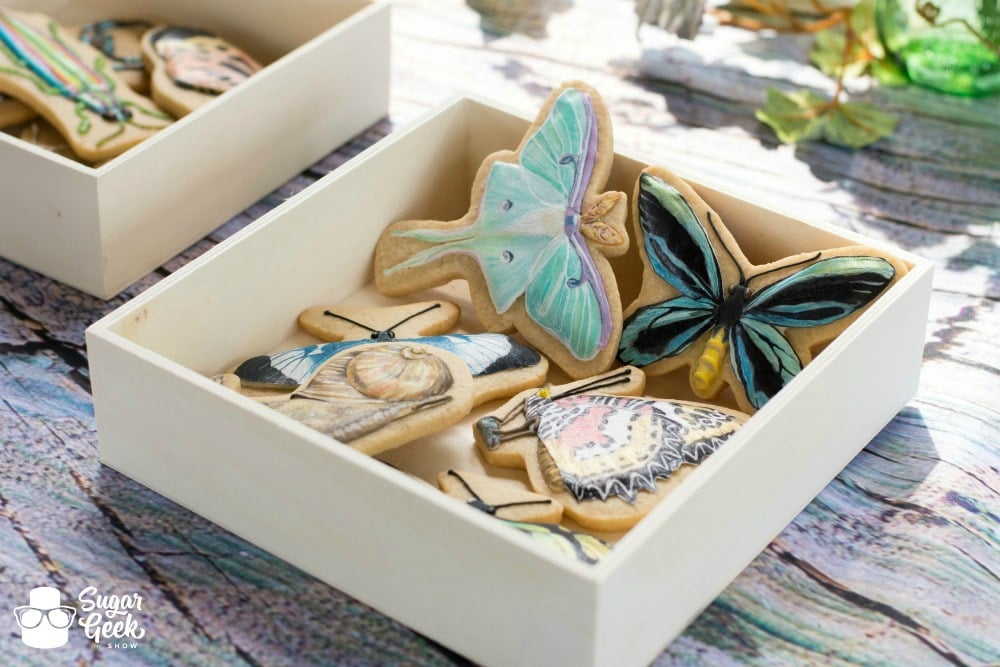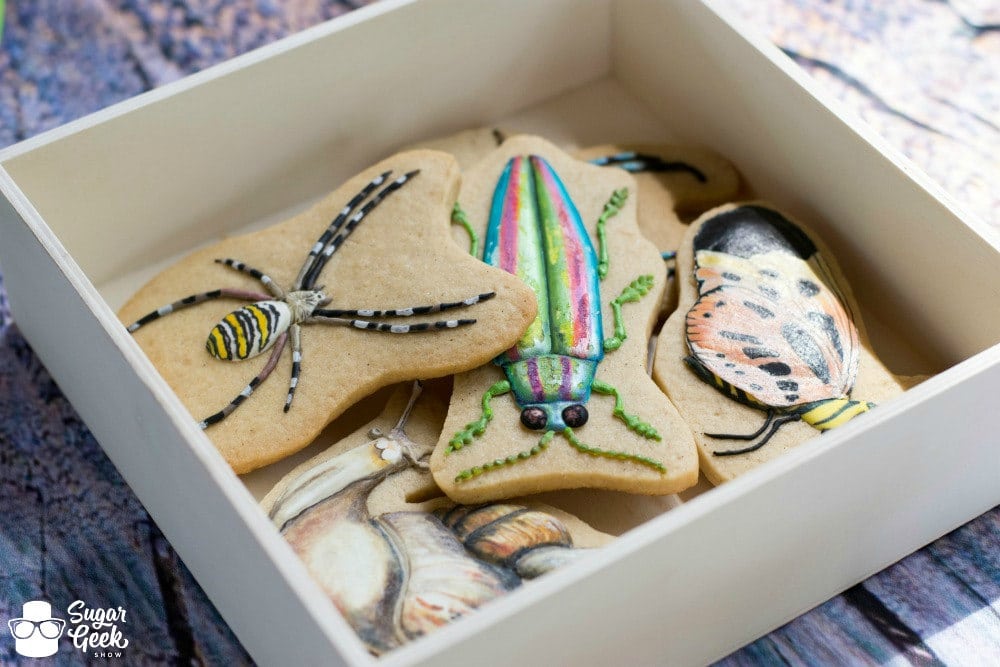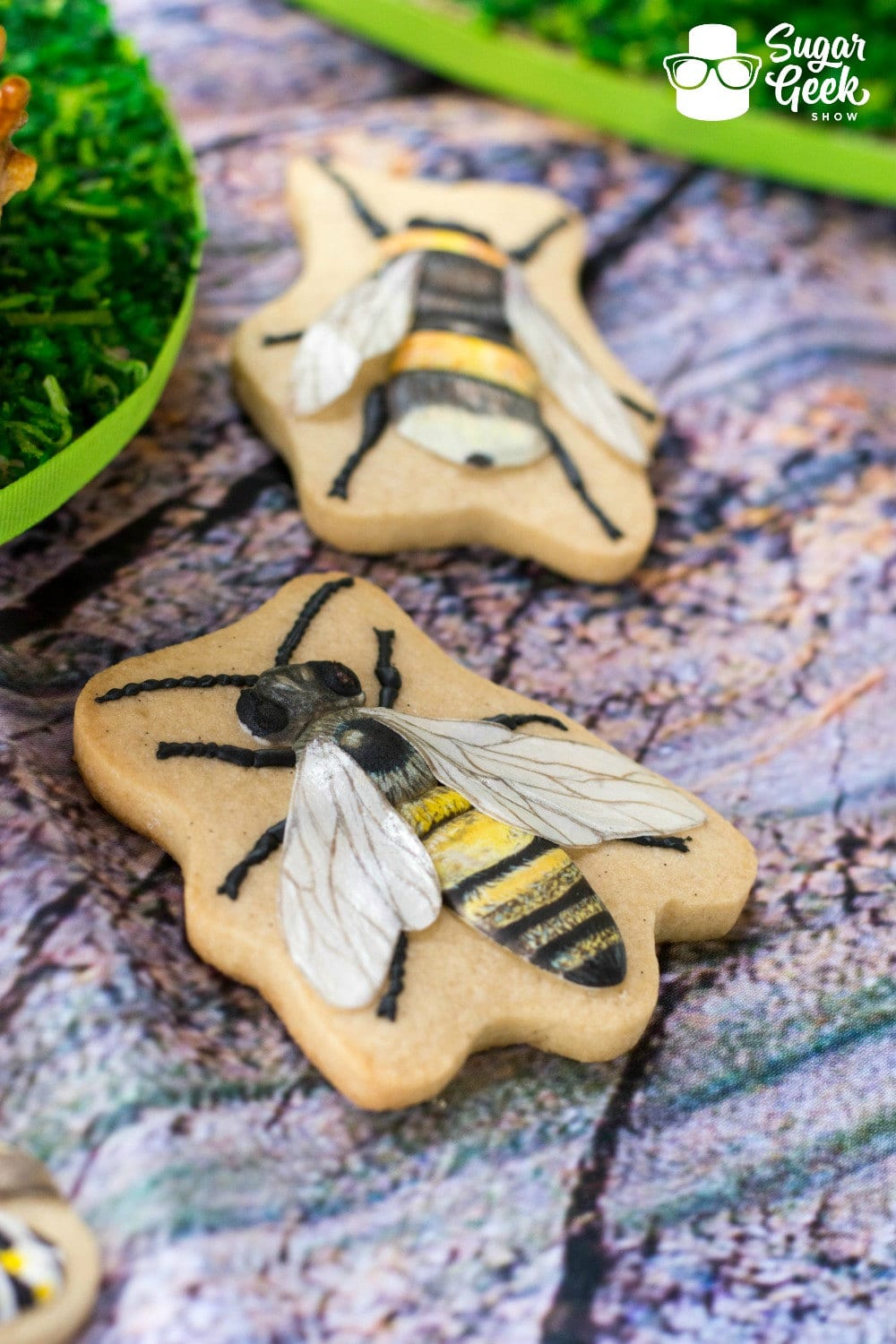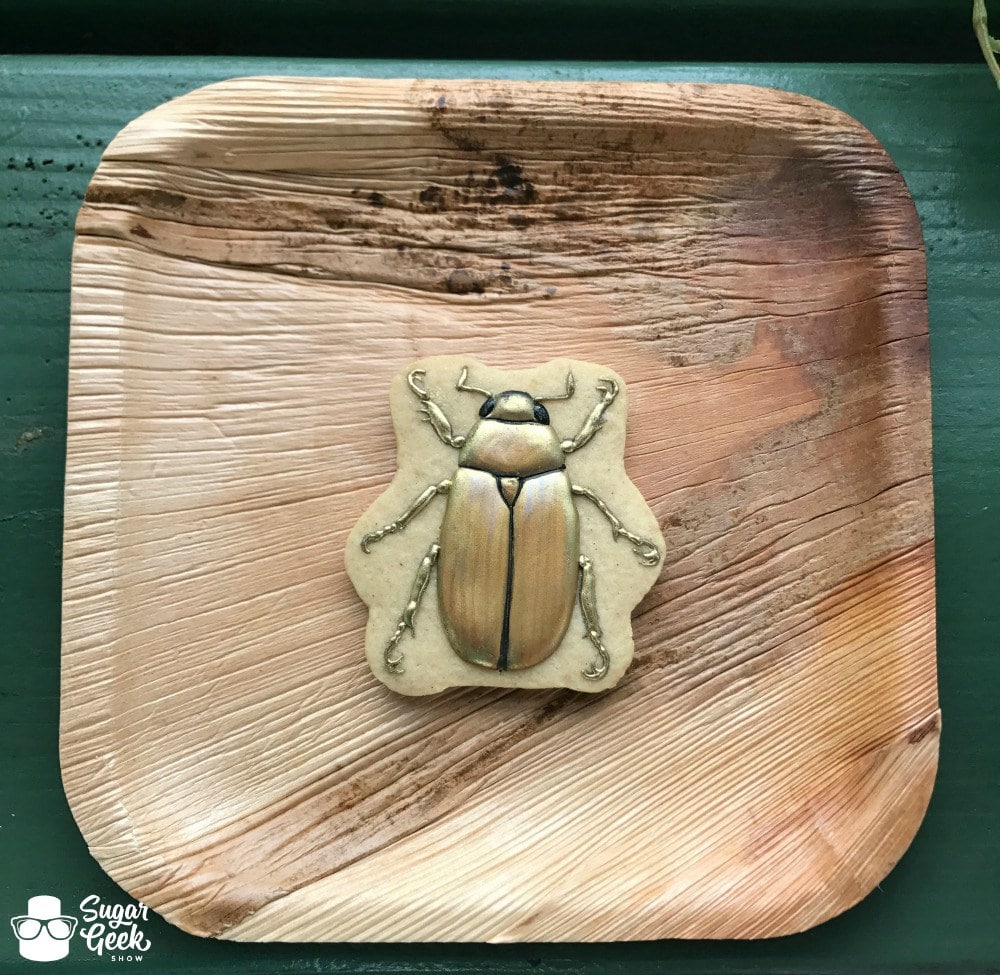 Here's Avalon and her little friends enjoying the fun and FEASTivities. I think I just made up a pretty amazing word there.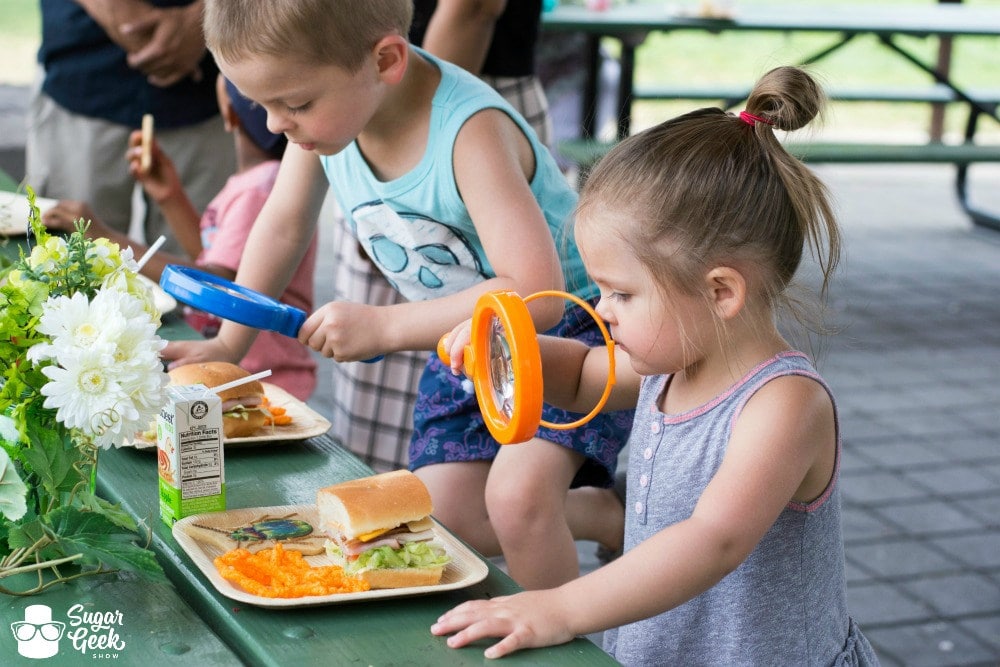 Look at that adorable little bug brigade!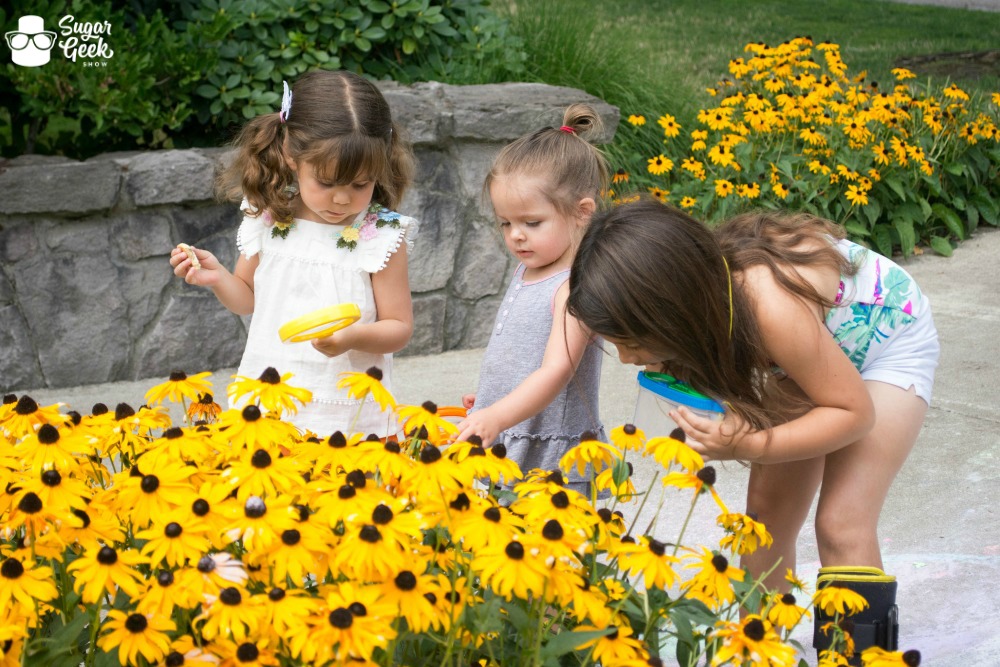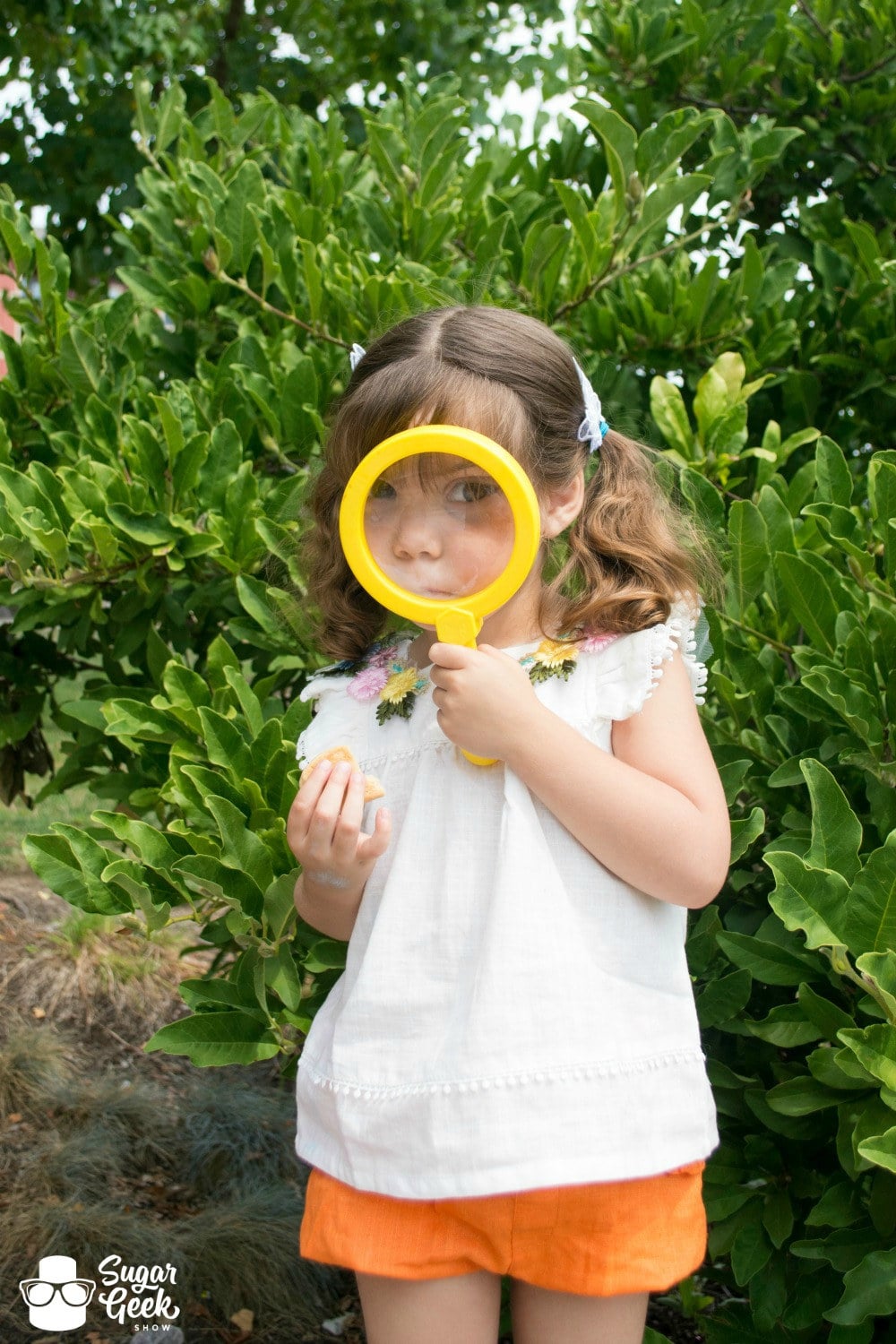 Are you ready for this? A bug themed cake is a bit of a challenge if you ask me but of course Liz rose to the challenge. This is the most enchanting, unique cake and it fits the theme perfectly!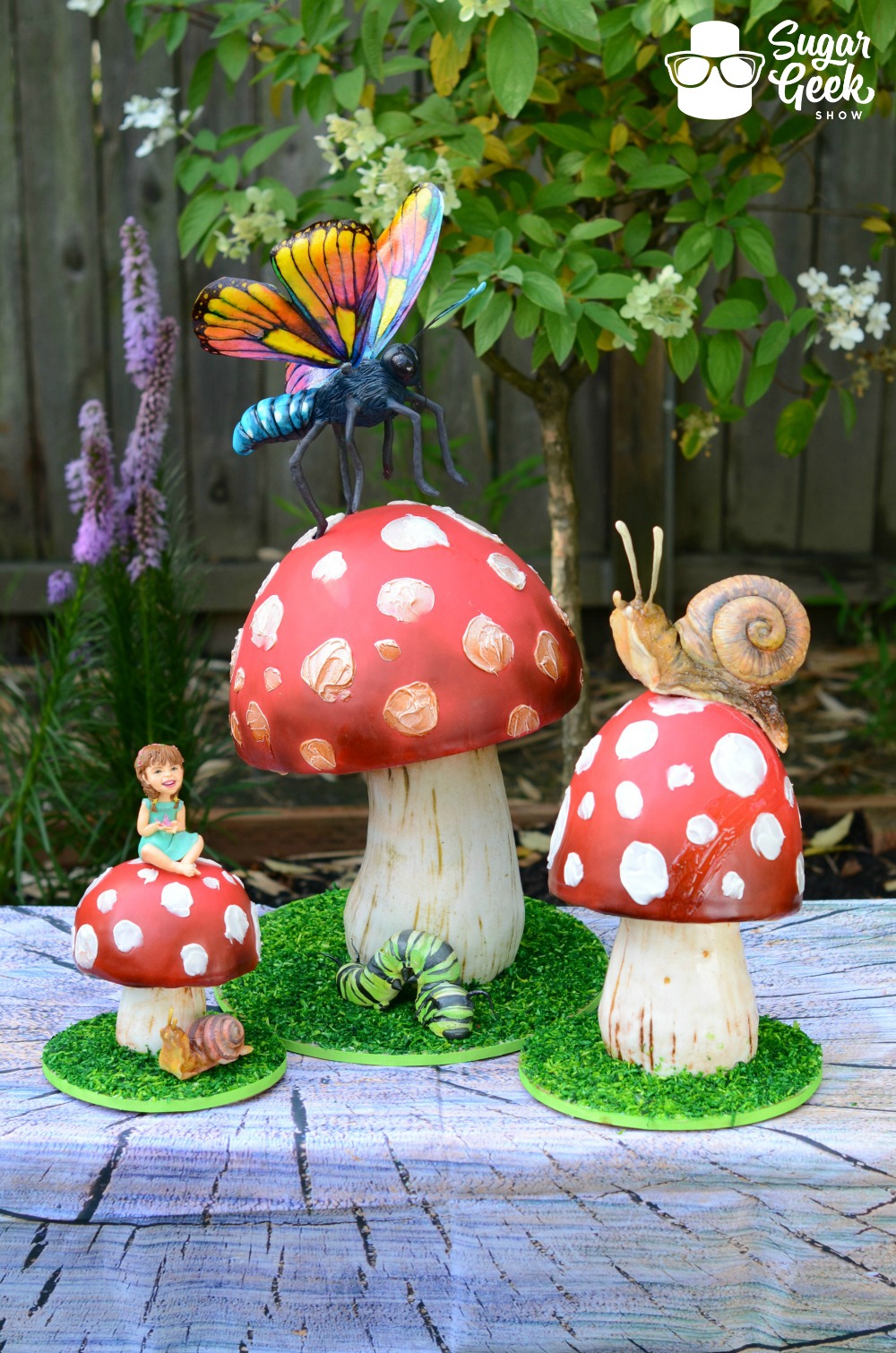 The butterfly is breathtaking! The colors, the detail, the size!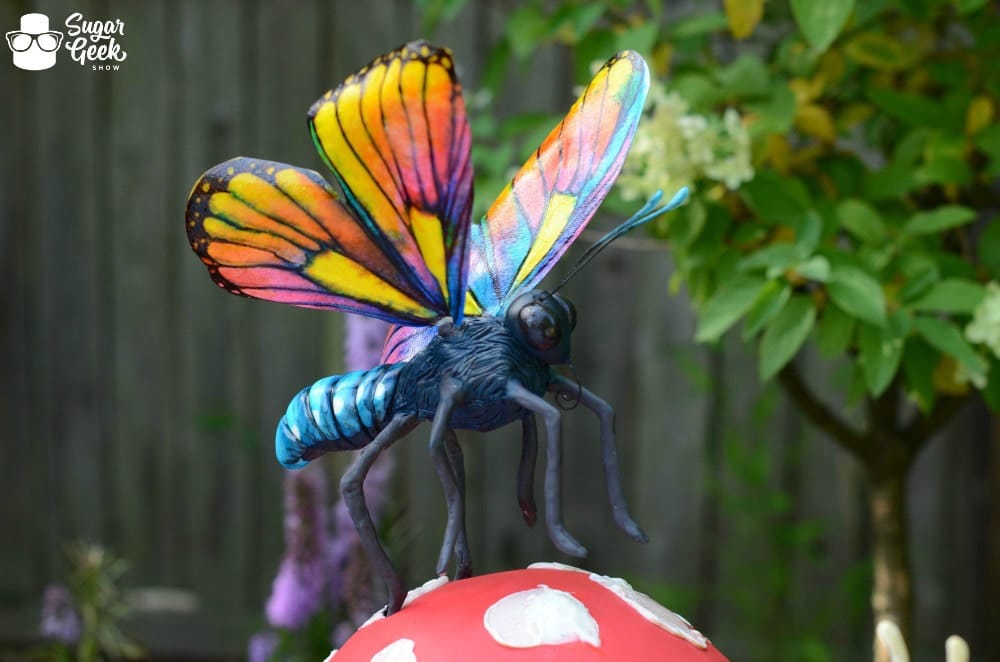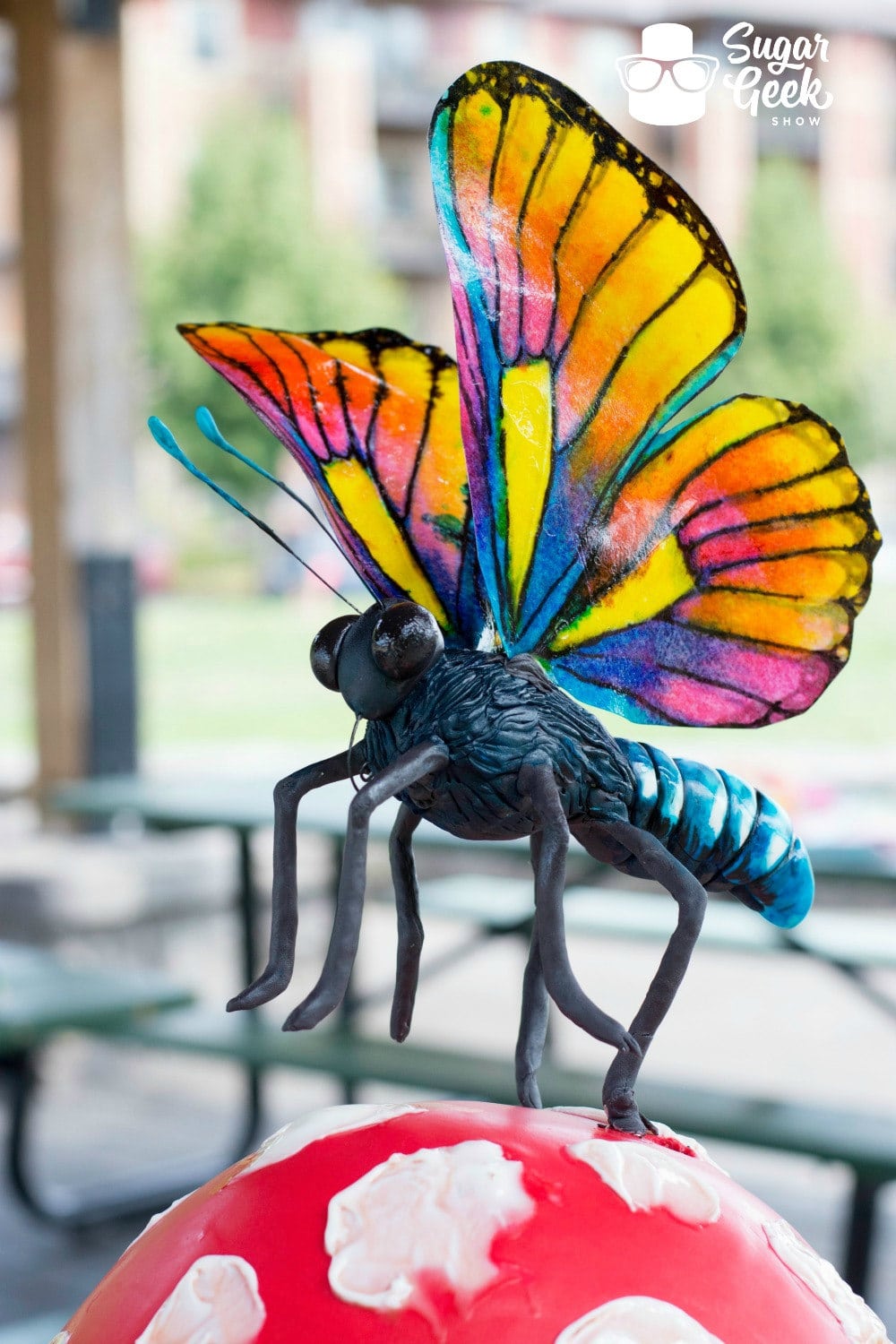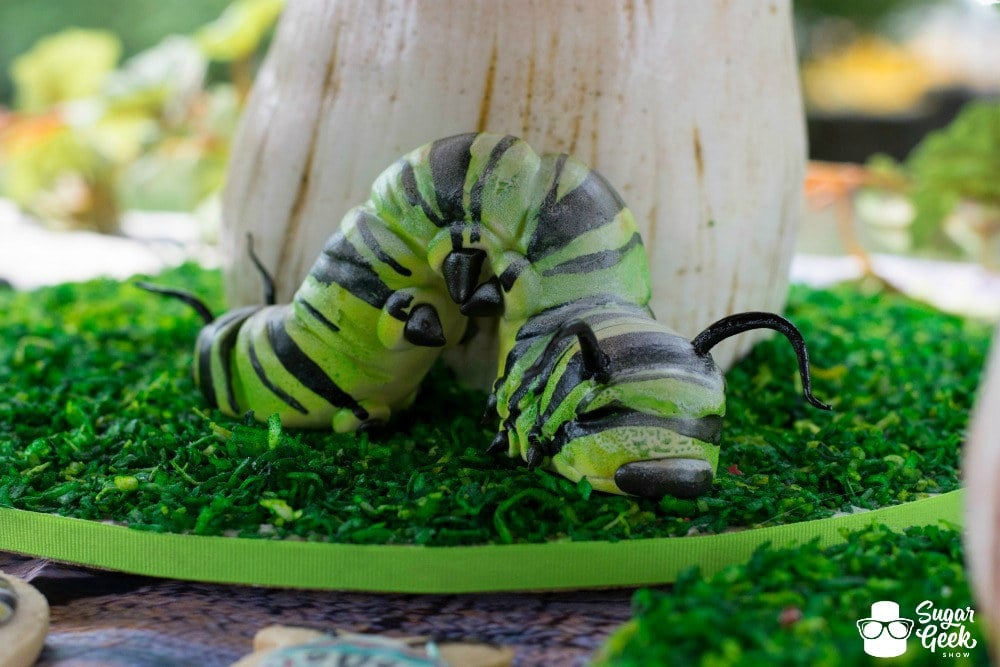 The precious little girl figure done by Sachiko Windbiel of Mimicafe Union! Check out the tutorials Sachiko has done for The Sugar Geek Show on how to make adorable figures! Jungle Safari Cake and Golden Safari Cake.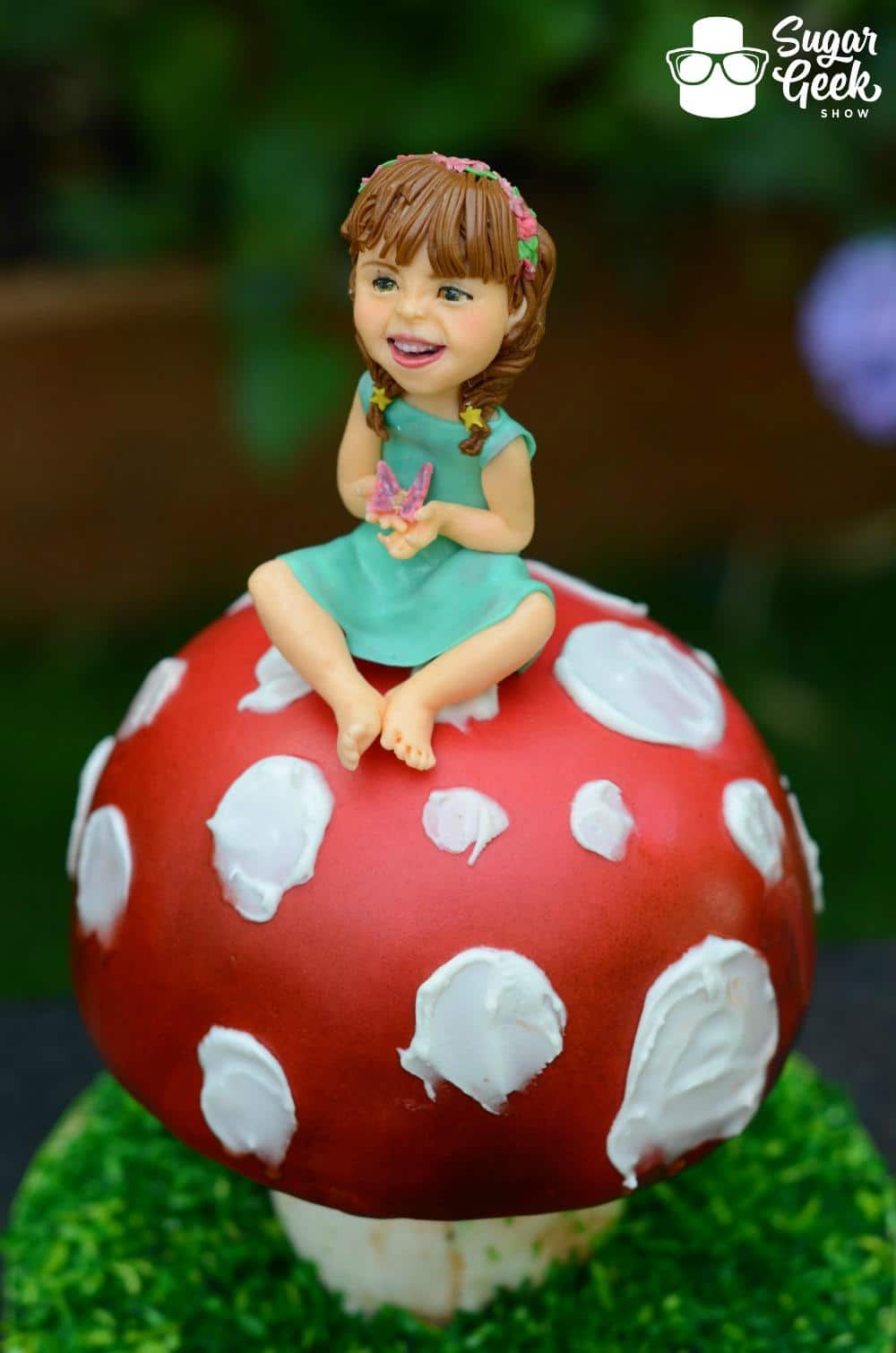 The snail is equally incredible. It looks like something straight out of a storybook and I want him to be my best friend.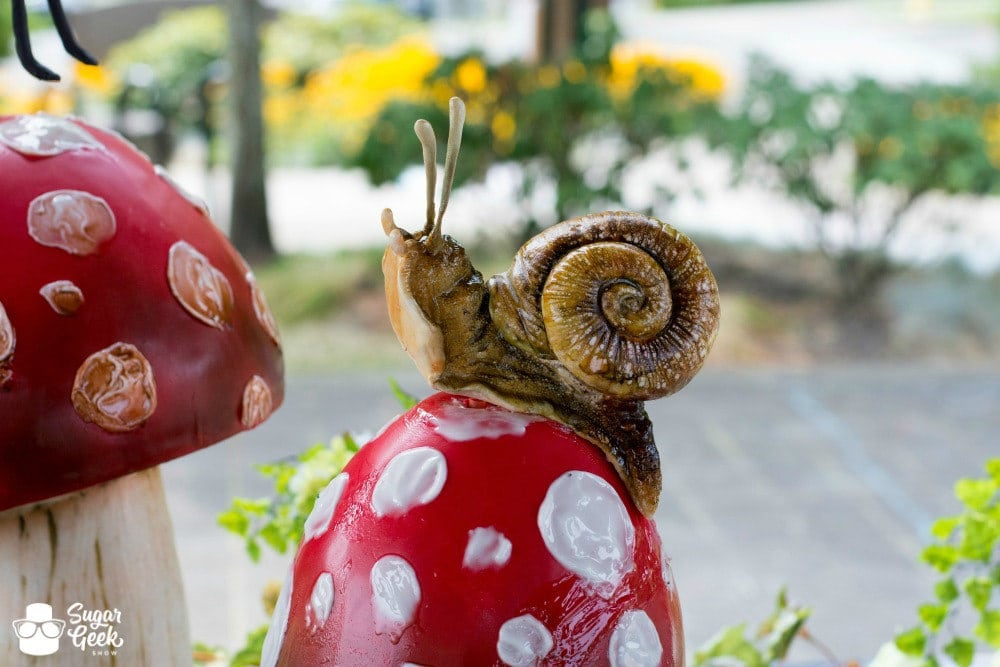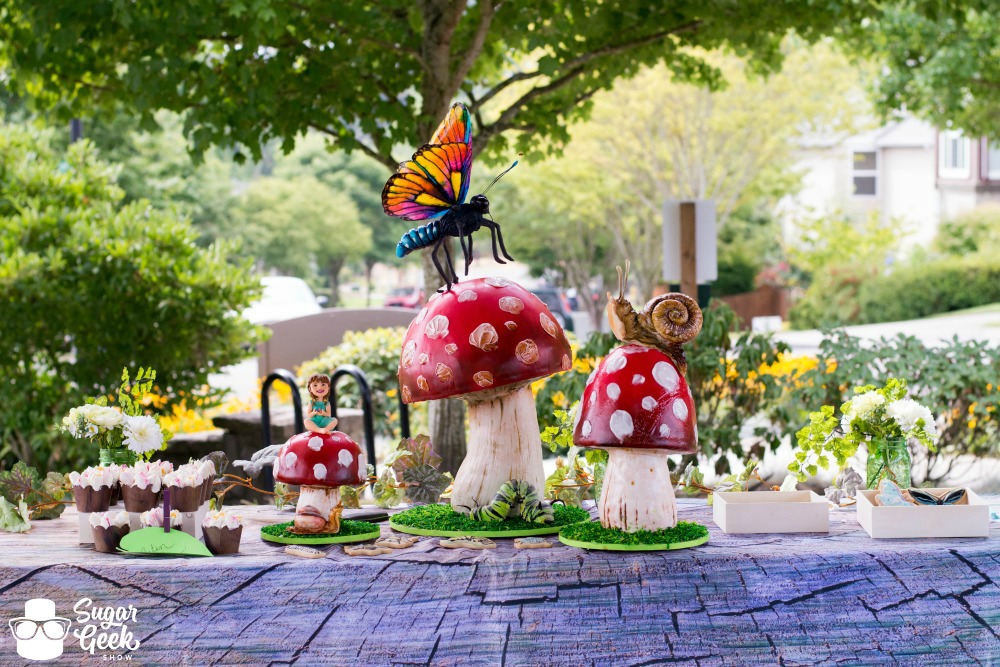 That smile! That has to be the most infectious smile on the planet. My heart is a puddle. That is one happy bug-lovin' girl. Who wouldn't be with that cake? Happy 3rd Birthday Avalon Dawn!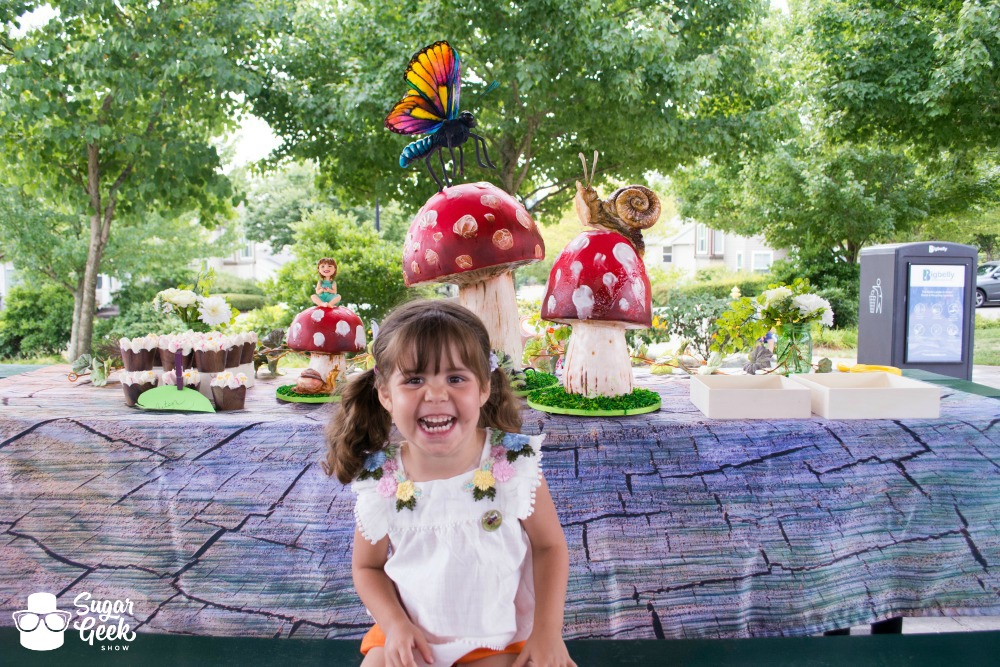 If you are as infatuated with this cake and theme as I am then stay tuned for the upcoming tutorial! I know I don't want to miss the making of this incredible piece of art.