How to make box mix taste homemade in 5 easy steps
This is how to make box mix taste homemade. You guys know, no one loves a cake made from scratch more than I do! But sometimes, I just gotta bust out the box mix. Usually for red velvet cake or chocolate cake when I want a nice flavor but don't have time bake from scratch. Or maybe I don't have all the ingredients on hand that I need. That happens a LOT.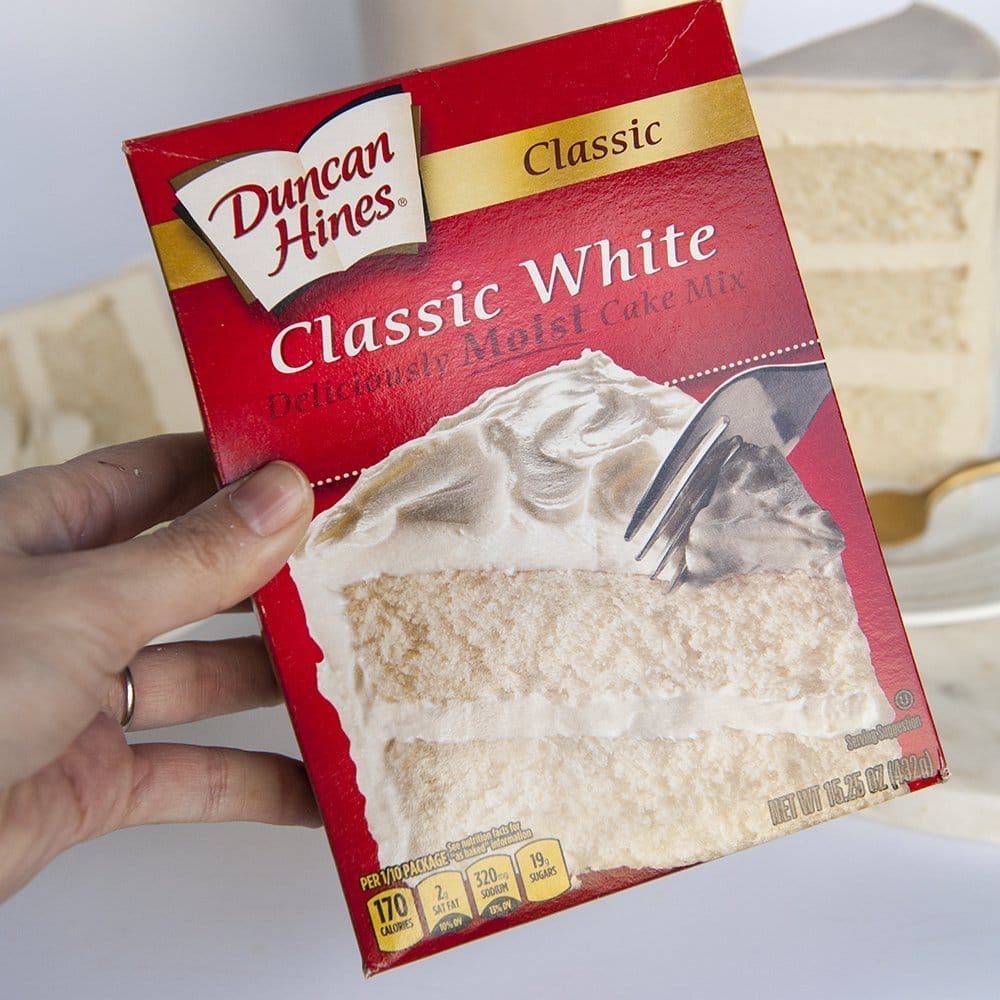 But I still want that delicious flavor! I don't really love that "chemical" taste that can come from a straight up box so here are my tips on how to make box mix taste homemade.
Don't be afraid of the box mix
There's an endless debate over what's better, box mix or baking from scratch. SO many people will get into a down-right battle to the death over this one. Honestly, who cares?
Using box mix is up to you. It's definitely a short-cut and sometimes the best option. A lot of professional cake decorators out there use doctored box mix in all their cakes. You get consistent results and it's an easy mixing method.
The only thing I would suggest is you be upfront with your customers. In some areas, no one would probably mind if you used a box or if you made a cake from scratch. But in my area (Portland) people are extremely concerned about what they put into their body (Portlandia is real ya'll).
Clients will actually email me to confirm that I bake from scratch. So I am sure to put that information on my website so there's no question. If you are using a doctored box mix you don't have to say so in so many words. You can simply state "baked fresh daily" and if you have specific inquiry about baking from scratch, just be honest.
If you want more recipes on how to bake from scratch, check out my tried and true cake recipes on Sugar Geek Show.
Tip #1 on how to make box mix taste homemade
Start with the best box mix possible. I'm a Duncan Hines girl myself. The price is a little bit more expensive than the super cheap box mix but I believe you get what you pay for. Not to mention Duncan Hines are often on sale so stock up on your top flavors and enjoy all the funny looks you'll get at check out.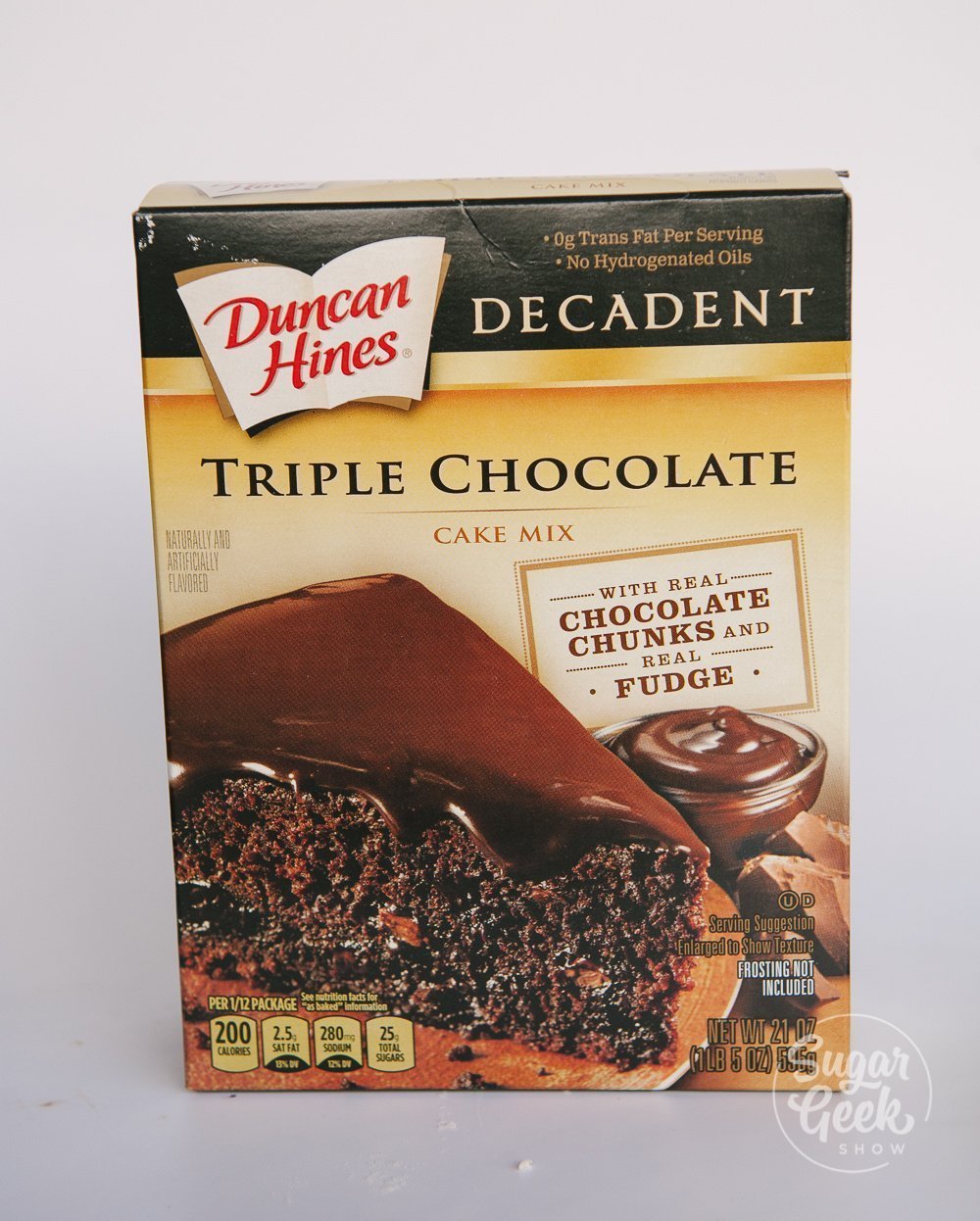 My favorite Duncan Hines box mix flavors are Red Velvet, Triple Chocolate, White Cake (for making WASC) and strawberry. Sometime I can't find duncan hines strawberry so I'll go with Betty Crocker. These are all recipes that take a ton of time to make from scratch and are the most requested flavors from my clients. For the chocolate version of this recipe check out my Chocolate WASC Recipe
Tip #2 on how to make box mix taste homemade
Usually a box mix has the following ingredients listed on the back that they want you to add. Eggs, water and oil. This is smart on their end because pretty much everyone has these ingredients on hand already.
The thing about these ingredients though, they don't add much to the cake as far as flavor goes.
Replace water with milk for more flavor and moisture. If you're making red velvet you can use buttermilk.
Replace the oil with melted butter for more flavor and homemade texture
For chocolate cakes, try replacing the water with cooled coffee. The coffee intensifies the chocolate flavor! Get the recipe Chocolate WASC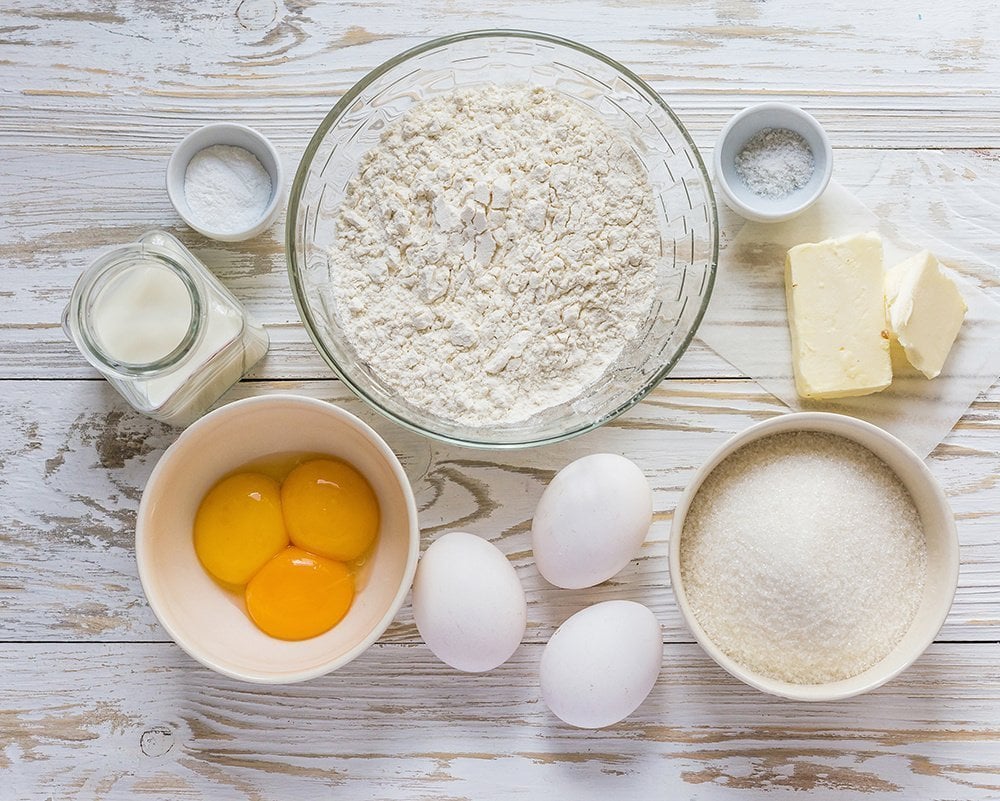 Tip #3 on how to make box mix taste homemade
You might have heard of WASC (white almond sour cream cake) and wondered what it is. It's basically the best doctored box mix recipe of all time. The taste, texture and flavor of this cake is TO DIE FOR. It's no wonder its the recipe of choice when you need a perfect white cake for so many bakers.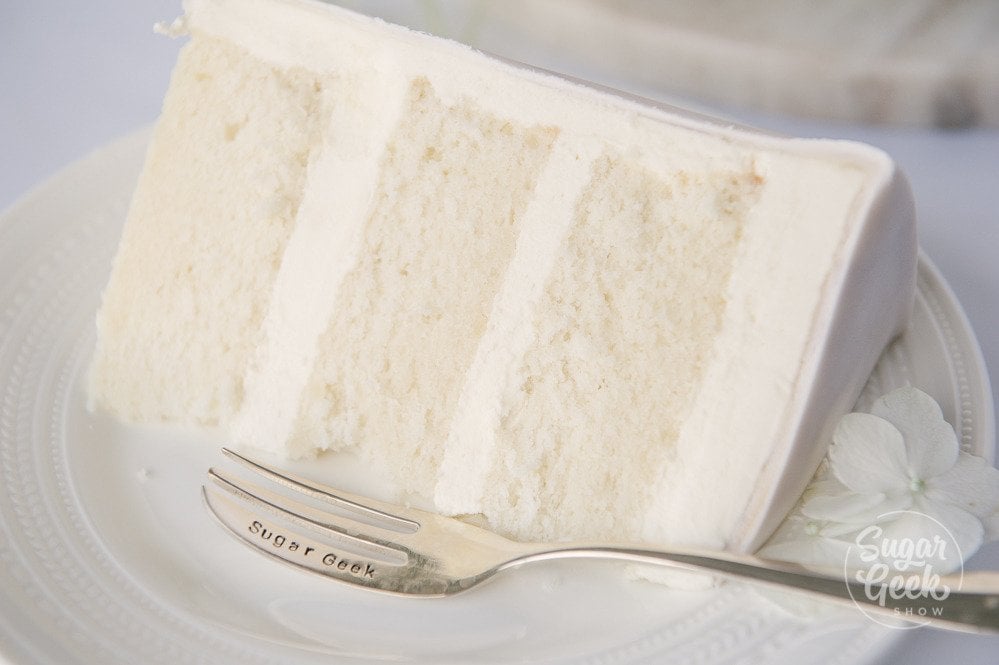 How to make WASC
Start with one box of white Duncan Hines mix
Add in one cup of AP flour
1 cup of granulated sugar
¼ teaspoon salt
1 cup sour cream
½ cup melted butter
1 cup of water or milk
4 egg whites
1 teaspoon almond extract
Place all of your ingredients into the bowl of your stand mixer (or you can mix by hand) and stir on low to combine until just moistened. Then bump up to medium speed and mix for 2 minutes to develop the texture and structure of the cake.
Pour your batter into your prepared pans. I like to use a homemade pan release (cake goop). The best homemade pan release there is! Bake at 350ºF for 35-40 minutes until a toothpick comes out from the center cleanly.
Let cool completely before decorating. For more info on decorating your first cake, check out my free training on how to make your first cake.
Tip #4 on how to make box mix taste homemade
Make your buttercream from scratch. I know this sounds counter-intuitive because we're trying to go for easy here. Maybe you've never made homemade buttercream before and you're intimidated. Well let me put your mind at ease.
My easy buttercream recipe is so simple, it may as well be cheating. Simply place all your ingredients in a bowl, whip it until it's light and fluffy. Then let it mix on low with the paddle attachment for 10 minutes to get rid of bubbles.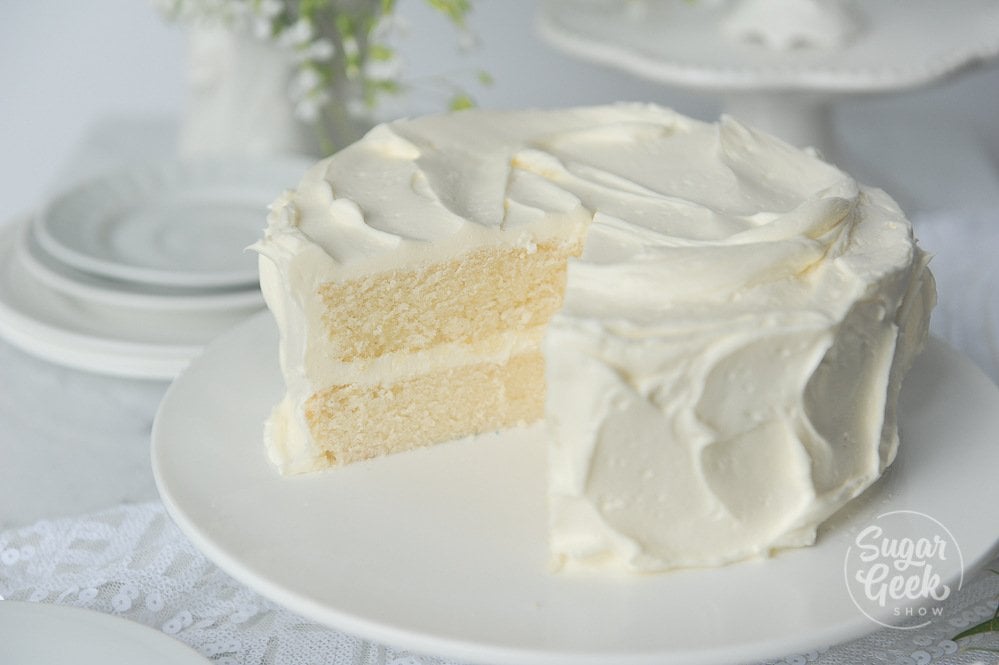 Voila, perfect easy buttercream frosting.
And way, way, WAY better than that frosting from a can. What even IS that?
Other great frosting options for you
Tip #5 on how to make box mix taste homemade
Go crazy with some yummy fillings! You might not want to make your cake from scratch but most fillings for a cake can be made from scratch and they are super simple.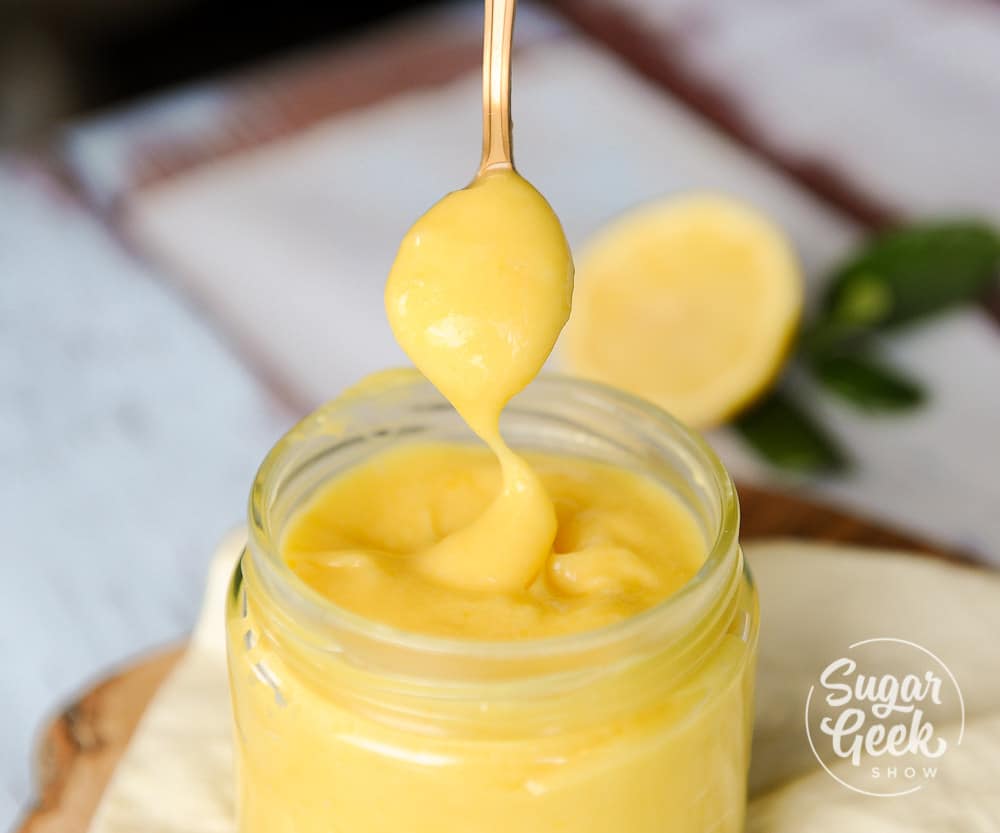 Try out these tasty fillings for your cake
See, that wasn't so hard was it? You're on your way to making a delicious cake made from a box. Do you have some tips on how to make your box mix taste homemade? Leave them in the comments!
Recipe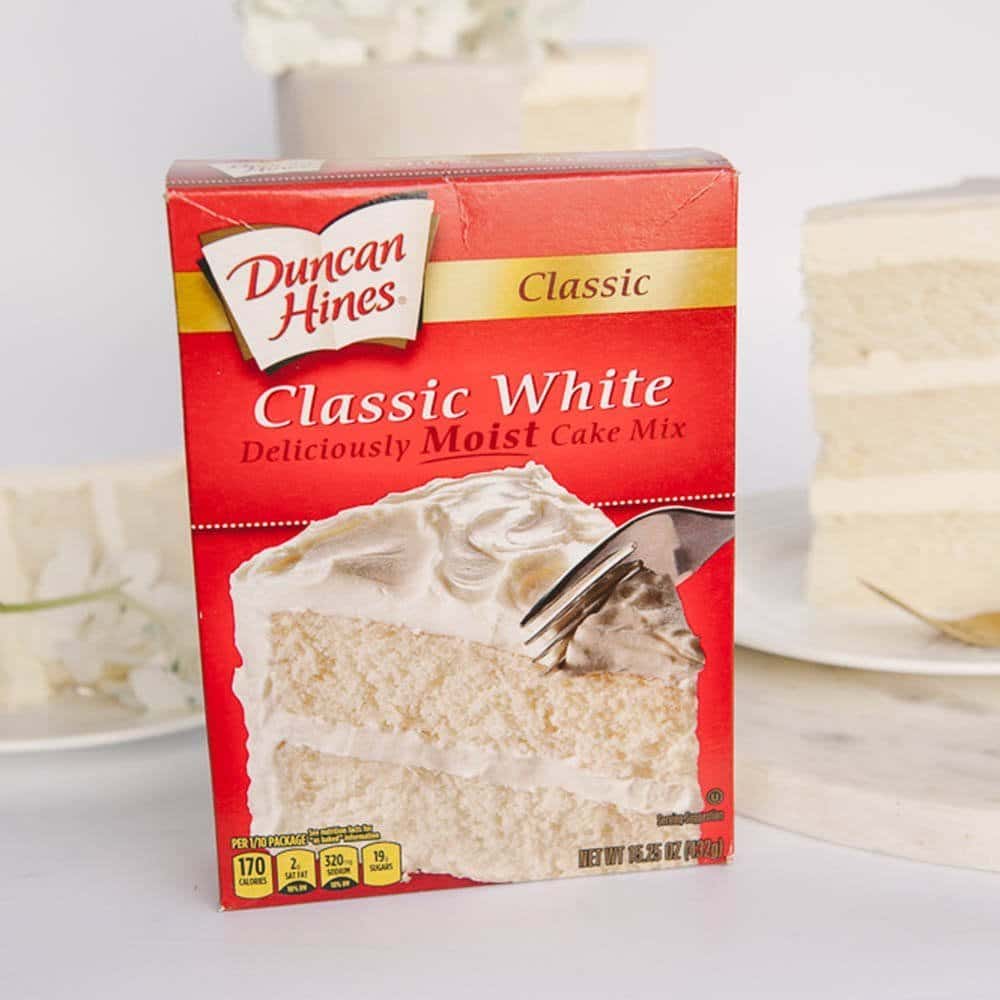 Ingredients
1

box

white cake mix

I like duncan hines

5

oz

AP flour

1 cup (spooned into cup, not scooped)

7

oz

granulated sugar

1 cup

¼

teaspoon

salt

9

oz

sour cream

1 cup room temp

4

oz

melted butter

½ cup

8

oz

milk

1 cup room temperature

4

large

egg whites

room temperature

½

teaspoon

almond extract
Instructions
WASC CAKE INSTRUCTIONS
The instructions for this cake are super easy. Basically, put all the ingredients into a bowl and mix it on medium speed for 2 minutes! Voila! Cake batter is ready. Pour batter into two prepared 8" pans and bake at 350ºF for 30-35 minutes or until a toothpick inserted comes out clean
Notes
Don't worry about any of the ingredients on the back of the box, just use the ingredients listed in the recipe. 
This recipe makes enough batter for three 6"x2" cakes or two 8"x2" cakes (round). 
This recipe makes 40 cupcakes with about 1.25 ounces of batter per cupcake tin. 
You can replace 4 egg whites with three whole eggs if desired
Nutrition
Serving:
1
g
|
Calories:
747
kcal
|
Carbohydrates:
120
g
|
Protein:
8
g
|
Fat:
26
g
|
Saturated Fat:
15
g
|
Cholesterol:
60
mg
|
Sodium:
895
mg
|
Potassium:
162
mg
|
Fiber:
1
g
|
Sugar:
70
g
|
Vitamin A:
710
IU
|
Vitamin C:
0.3
mg
|
Calcium:
239
mg
|
Iron:
2.7
mg