South Florida's Biggest Cake and Candy Expo just wrapped up this past weekend and it was another mega success! Unbelievable competition cakes, show pieces, booths galore (including our own!) and more! Come along with us while we highlight this year's show.
There's no doubt that the competition at SoFlo is FIERCE. The themes this year were Mermaid Lagoon and Art Deco and they yielded some unbelievable work! Let's check out this year's winners in each category. Click on the images to see the full works of art!
Themed Cake Semi-Professional
Wedding Cake Semi-Professional
Non-Cake Semi-Professional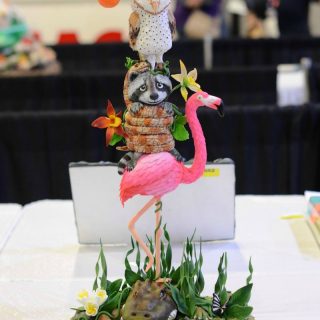 Professional Non-Cake
Professional Themed Cake
Professional Wedding Cake
Congratulations to all the winners as it is no doubt a feat to place! With the theme being mermaids, Liz of course had to compete. While her piece was just as incredible as usual, it unfortunately broke the rule of being able to be cake (tearful sigh) but Liz is proud of the piece she was able to create on top of everything else she had going on! Lesson number one of competing from Liz to all of you out there, follow the rules 🙂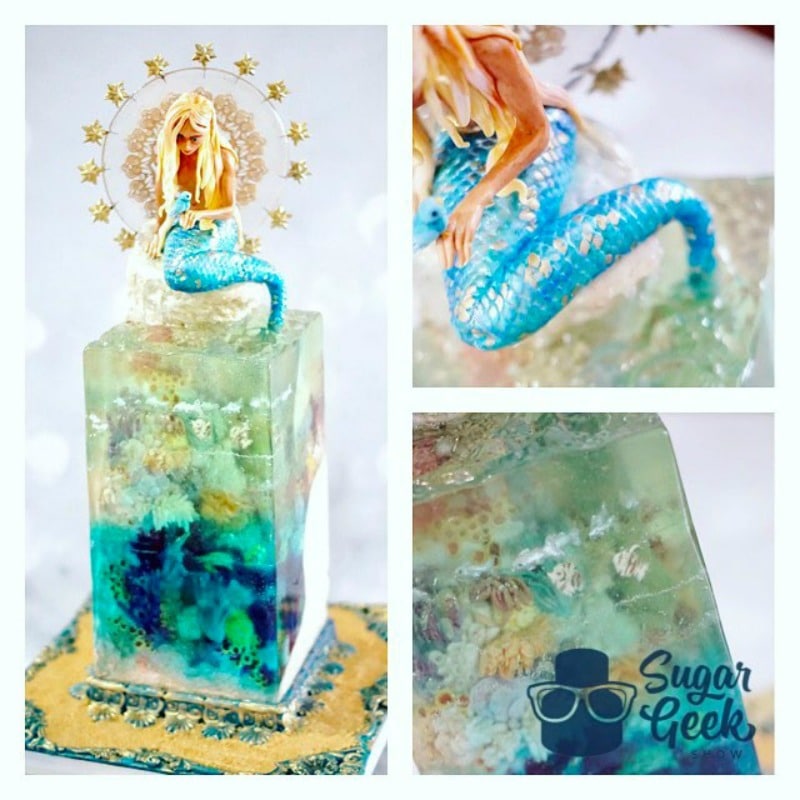 One of the major attractions of the show are the incredible showpiece cakes. This year, Renshaw and Cake Masters sponsored a "Renshaw Island" Piece and American Cake Decorating and Satin Ice sponsored a Marie Antoinette Sugar Installation titled "Off with her Head". Both were out of this world phenomenal!
Renshaw Island
The showpiece was created for Renshaw Americas and Cake Masters Magazine featuring Renshaw fondant, the professionals choice. Renshaw wanted to show their new range of fondant, which has much brighter colors. It was a fun and on-trend way to show the dynamism of their products and to show the new 14 colour range of fondant.
Cynthia White made the mermaid in the tide pool, Sarah Myers made the big turtle and mermaid on it and Liz made the mermaid on the shell. Liz Kraatz flew out a week early and helped construct the showpiece structure with Liz as well as made the small sea turtle and octopus. Several stars were made by other contributors including Shani Christenson, Sara Laird Weber, Patty Stovall, Jarid Altmark, Candace Mildner, Ericka Garcia, Ana Patricia Peck, Sidney Galpern, and Karla Pereira. The stars were made from everything from isomalt, wafer paper, royal icing and gumpaste.
The showpiece was made from over 300 lbs of Renshaw fondant and featured a few of Renshaw's new colors including lime green, aqua, pink, purple and baby blue. The mermaids were sculpted with Hot Hands Modeling Chocolate, the eyes were made with Simi Cakes Isomalt and Eye Transfer Sheets and the fountain was made from Simi Cakes Isomalt as well.
The fountain had real working water where viewers could toss a gold coin into it and make a wish. The entire showpiece took 6 people to move and a moving van and had to be assembled on site. Talk about INSANE!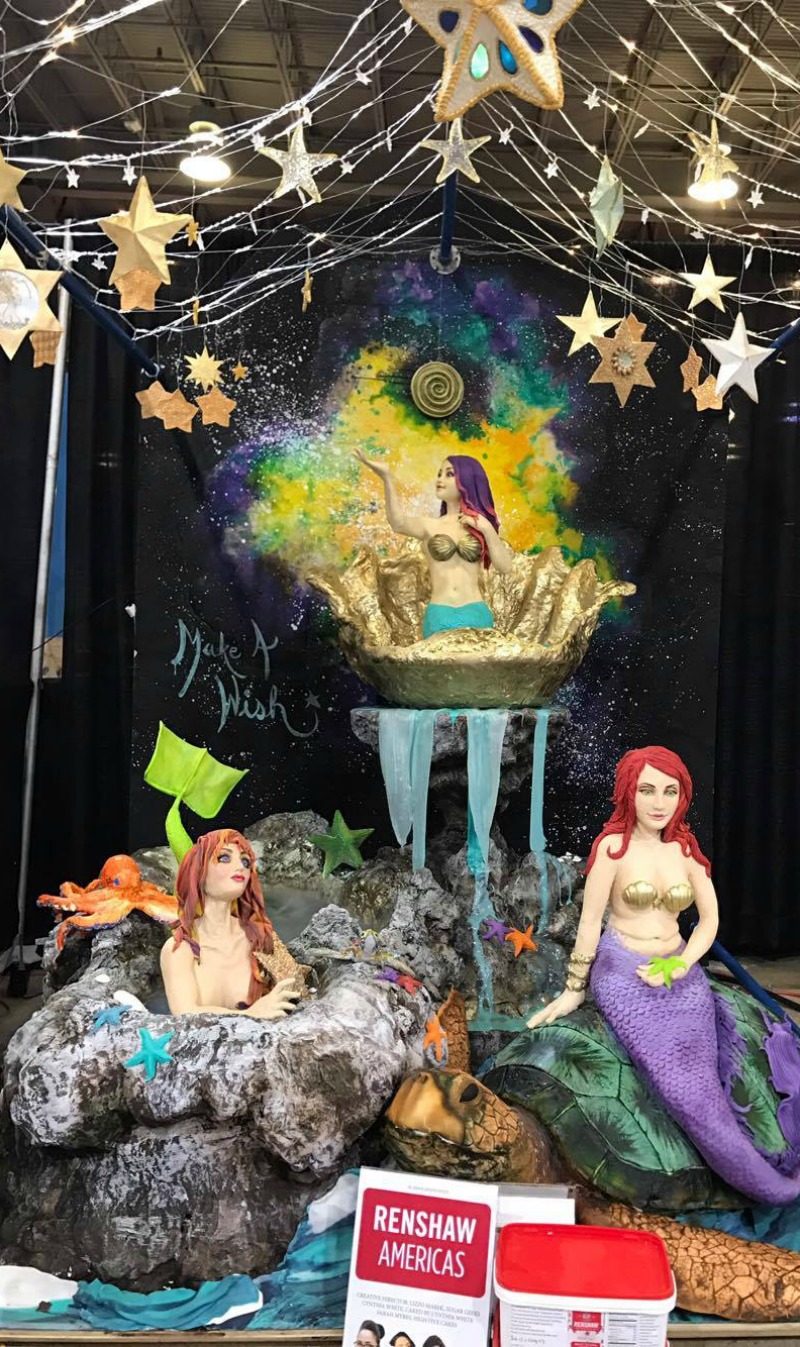 Off with her Head
The Marie Antoinette installation was created for American Cake Decorating Magazine and Satin Ice and took 10 people to bring it to life!
ACD editor Rebekah Wilbur
 created the large gown, Kassy Jimenez and Laurie Collins created the wafer paper backdrop, Joyce Marcellus created the faux pastries, Timbo Sullivan made Marie's head, Mallory Mae created the hanging cookie art, Joanne Wieneke made the period style sugar shoes, Katy Moser-Brandel created the croquembouche and macaron towers, Chris Aranda made stiletto's and a faberge egg and Peggy Tucker created the chandelier and blown sugar candles.
It was sponsored by Satin Ice and Icing Images and over 400 lbs of Satin Ice fondant was used and around 600 sheets of premium wafer paper from Icing Images.
Over 1500 collective hours went into the installation. Absolutely phenomenal! 
Photos courtesy of American Cake Decorating.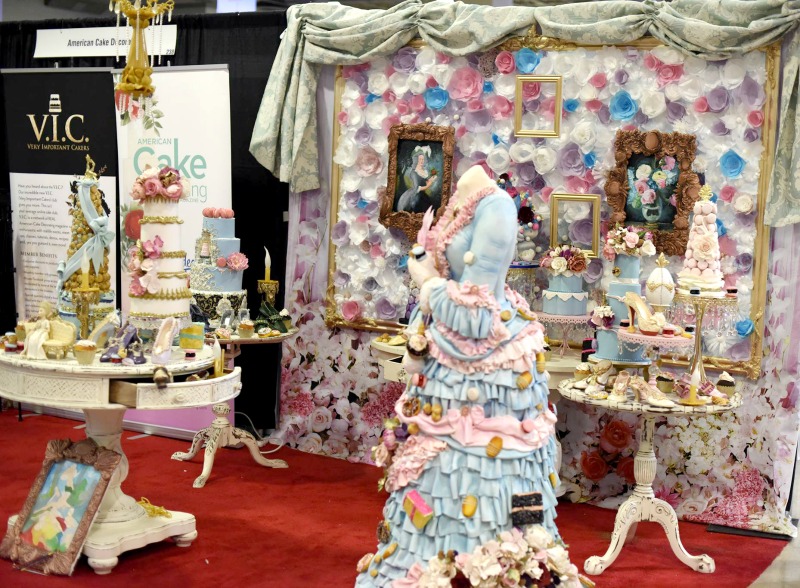 The Sugar Geek Show has recently started hosting booths at cake shows! Live demos, shirts for sale, information and a sweet backdrop to take selfies in front of are among the setup. If you're ever at a show, be sure to see if we're there!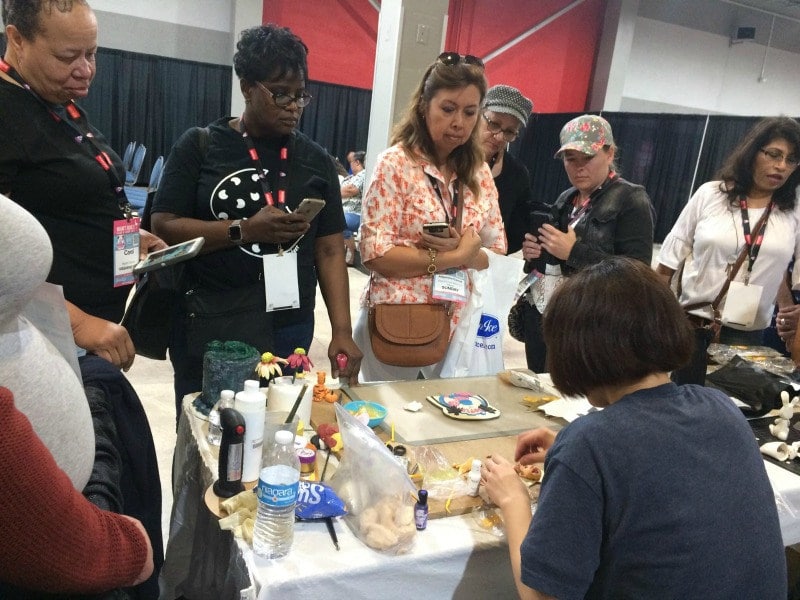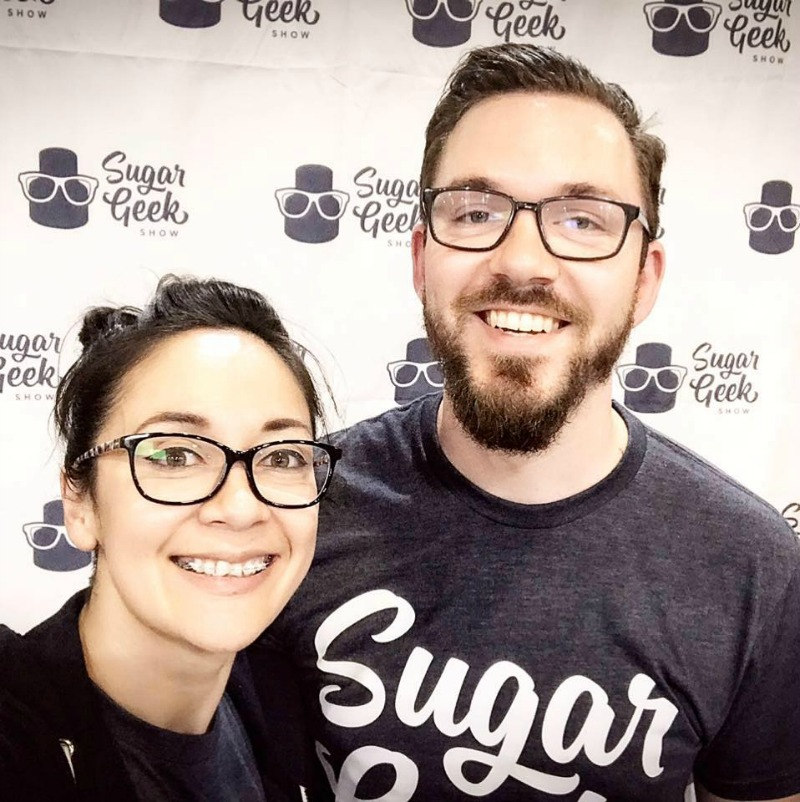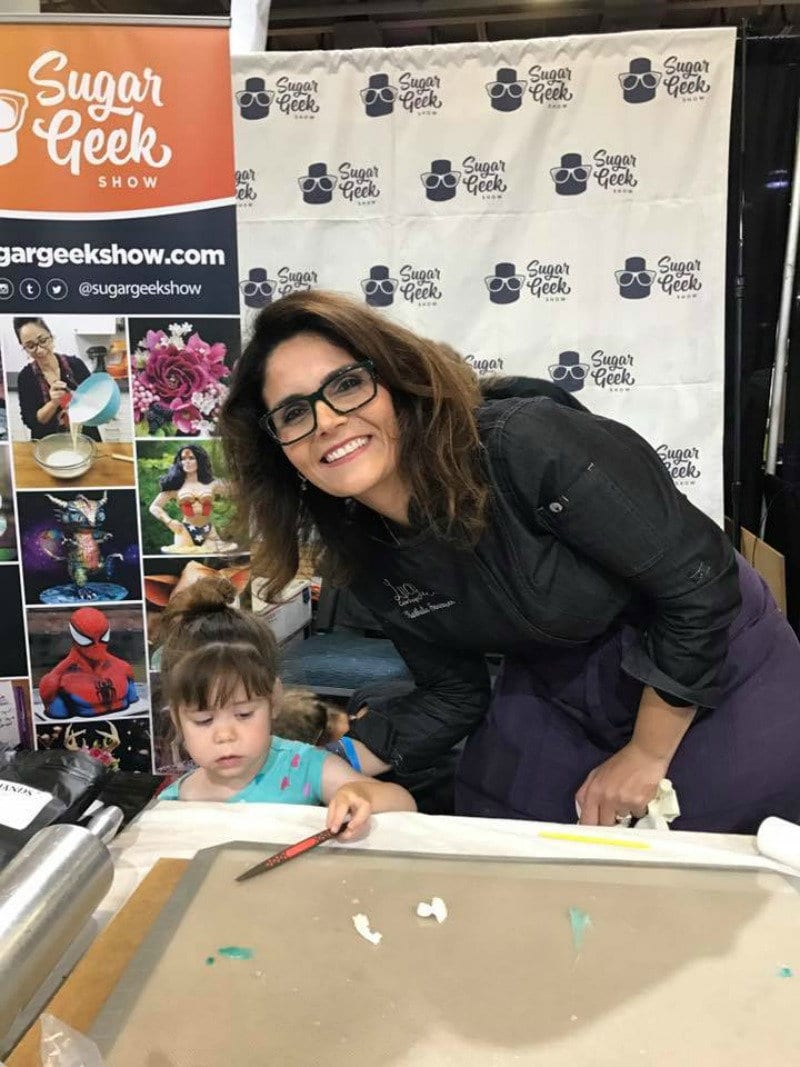 Renshaw Academy, although new to SoFlo this year was definitely a big part! Renshaw Academy is based in Liverpool, UK and it's been up and running for less than a year. Renshaw Academy offered live demos with the Renshaw Americas Team which included our own Liz Marek, Kayla Trahan from The Cake Room Lafayette, Benny Rivera from City Cakes, Karen Vazquez from Kakes by Karen, Sarah Myers from High Five Cakes, Sachiko Windbiel from Mimi Cafe Union, Reva Alexander-Hawk from Merci Beaucoup Cakes and our Brand Ambassador Chef Nicholas Lodge. There were over 100 students at the show!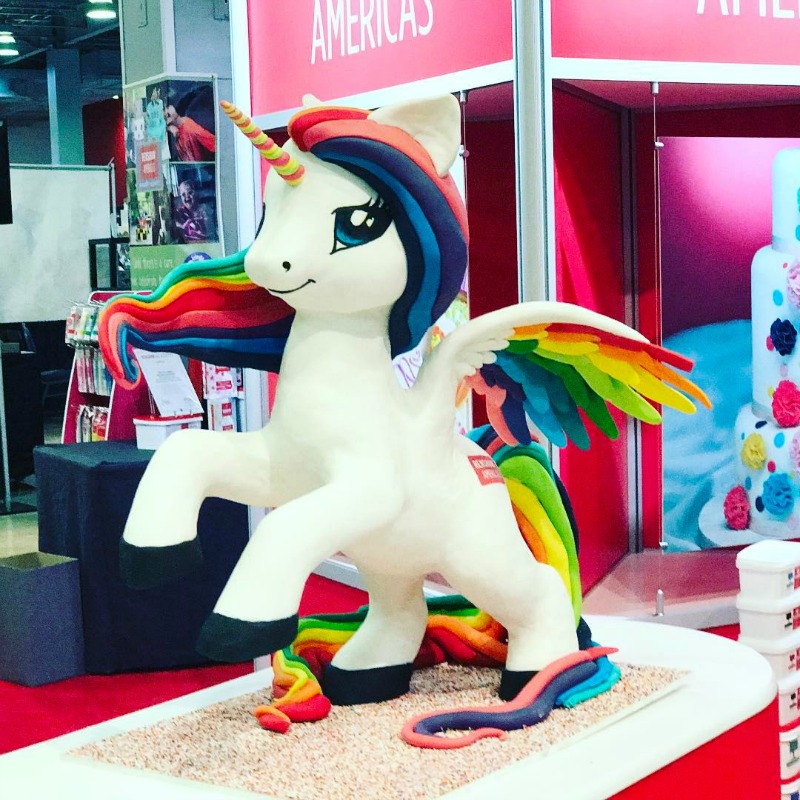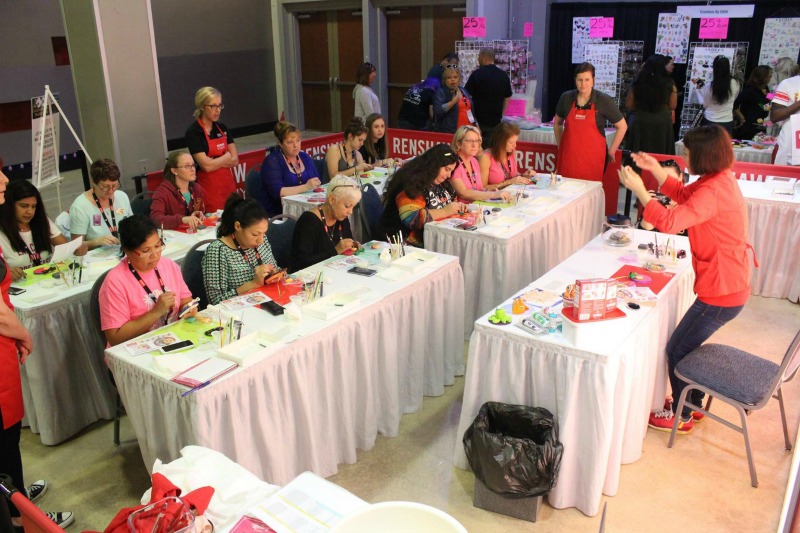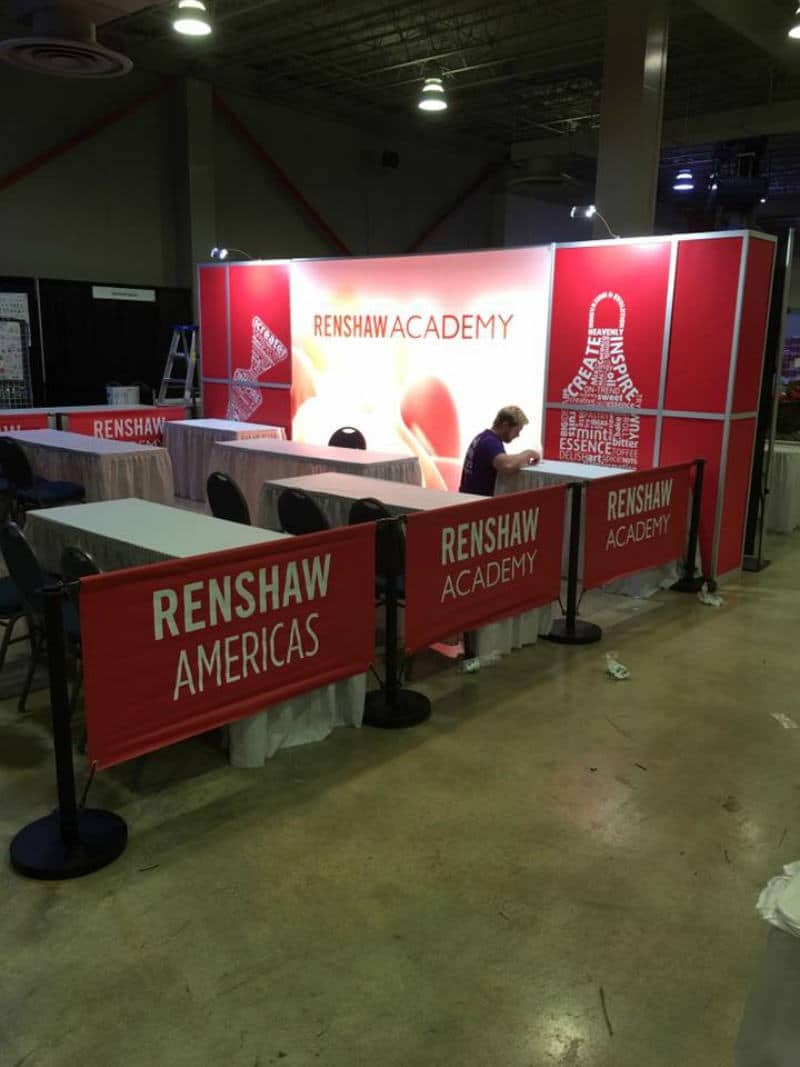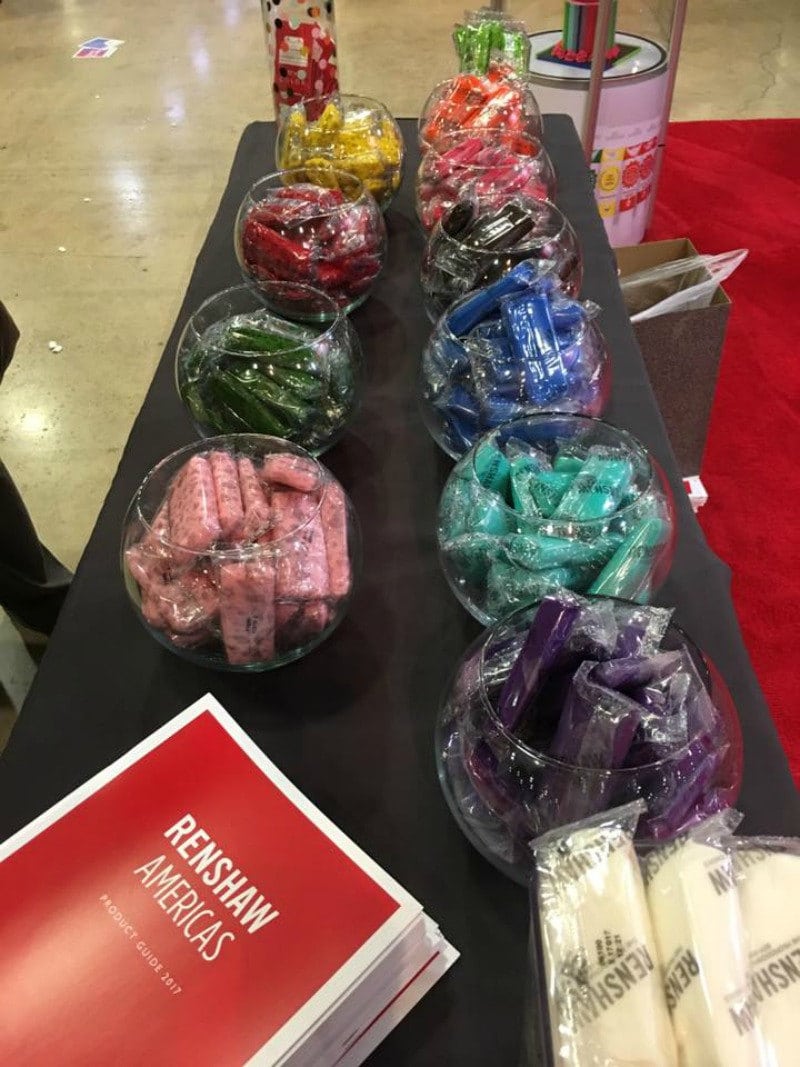 Overall I sure wish I had been there but at the same time after writing this post I feel like I was! Lot's of happenings and excitement and I am sure everyone is looking forward to SoFlo Cake and Candy Expo 2018! The show will be held April 27-29th next year and the themes will be announced next week!