Glitz, Glamour and Style. What more could you want from a wedding cake? Ok, flavor is important too but you get the idea. This Old Hollywood Wedding Cake has all of that and more, plus take a peek into the amazingly coordinated and beautifully decorated wedding. The Great Gatsby is a popular theme among weddings these days and this one's done right.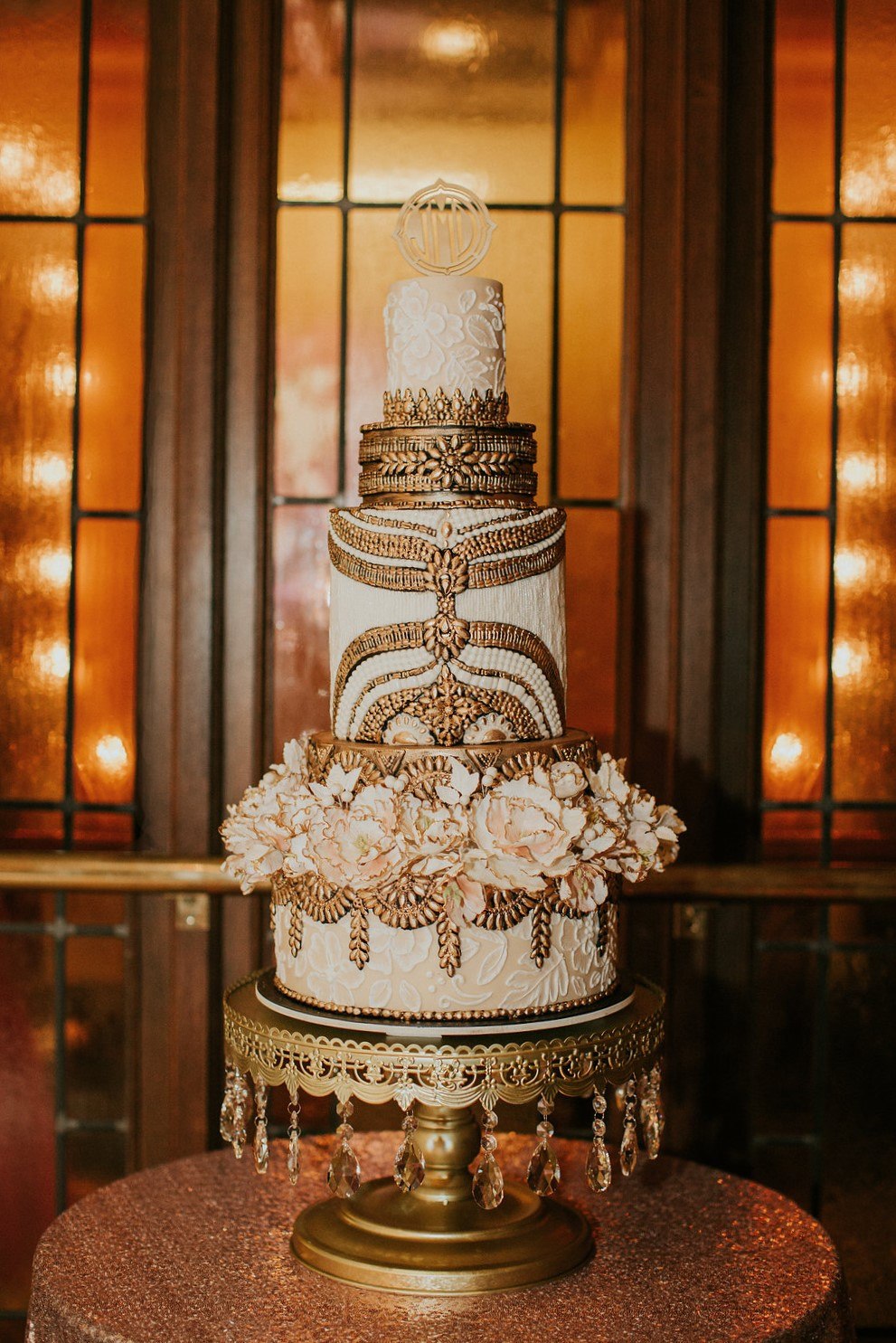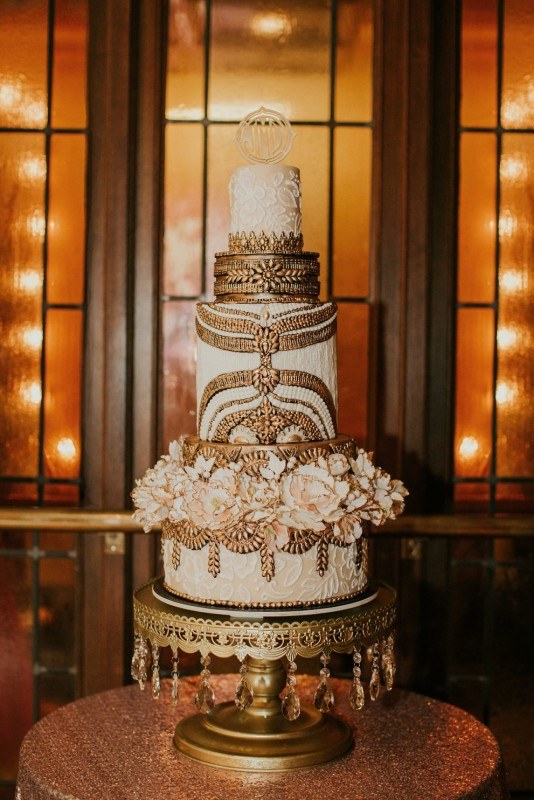 Are you seeing this cake? I will give you a moment to catch your breath 😉 it really is one of those breathtaking cakes that leaves you in awe and wonderment. How did she do that? It must've taken forever! Would you believe me if I told you it look a whole lot less time then it looks like it did? Like less than half the time it looks like it did? Well believe it because with Liz's tips and shortcuts it really is something anyone with a bit of cake experience can do without having to block out an entire week to do it. The way she achieves maximum detail will blow your mind.
Learn the classic brush embroidery technique and how to make the perfect royal icing for it as well as adding all of the details in a way that is cohesive and pleasing to the eye. In a separate paid tutorial Liz teaches how to make the gorgeous gumpaste peony that can of course be used for a huge array of cakes and applications. For some of the details you'll want to check out the free Mold Making Tutorial.
The cake certainly stands alone as a rare beauty but it was inspired from the theme of the wedding and it melds beautifully into the decor. Perhaps Liz had a little extra love and inspiration for this cake it being for her best friend 🙂
Devan McCabe, owner of Nimbi Creative Design is the beautiful bride and lucky recipient of this beautiful gift. Here is her understandable reaction when she first saw the cake.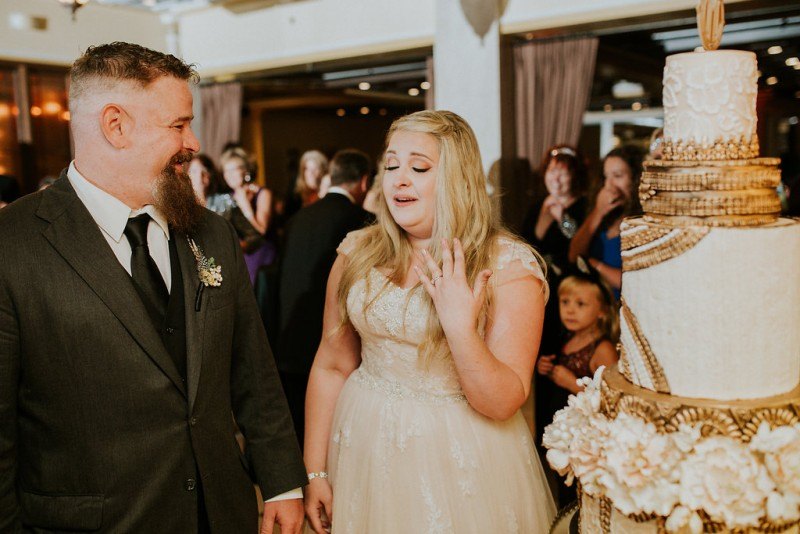 Aww makes me feel all sorts of warm and gooshy.
Devan herself put a crazy amount of work and design into the wedding being that's what she does and is crazy good at it. Seriously, check out her work, GAWGEOUS.  Here's a glimpse of the rest of the Old Hollywood Wedding. Coolest. Theme. Ever.
The AMAZING photos were taken by Hazelwood Photo and another blog post was written about this incredible wedding over at 100Layer Cake if you'd like to check it out and swoon over the many more photos and incredibly touching video available there.
Additional Vendors:
Videographer: Moving Picture Weddings / Ceremony Venue: Crystal Springs Rhododendron Garden / Reception Venue: Treasury Ballroom / Planner: Bridal Bliss / Floral: Bramble Floral / Hair & Makeup: Jein King / Paper Goods, Décor: Bride, (Nimbi Creative) / Music: John Ross Music / Cake: Artisan Cake Company / Catering: Food In Bloom / Rentals: Something Borrowed PDX / Photo Booth: HappyMatic / Officiant: Dee Richardson / Bride's Dress: Casablanca from Anna's Bridal / Shoes: ModCloth / Ring: Kasab Jewelers / Suit: Custom from Este's / Shoes: DSW