Edible Lace Crown Cakes are quite popular right now and I doubt that will ever change. With the invention of the amazing cake lace products came these wonderful possibilities for a quick and easy way to create a beautiful, intricate crown. No more hand piping for seven hours or rolling a thousand little snakes. In this post we are showing you just a few examples of lovely cakes adorning edible lace crowns. Now's your chance to grab a spot of tea, stick out your pinky and feel royal with us for a bit.
I love this dainty crown on top of this adorable 1st birthday cake. Not too gawdy but gives it a little something fancy.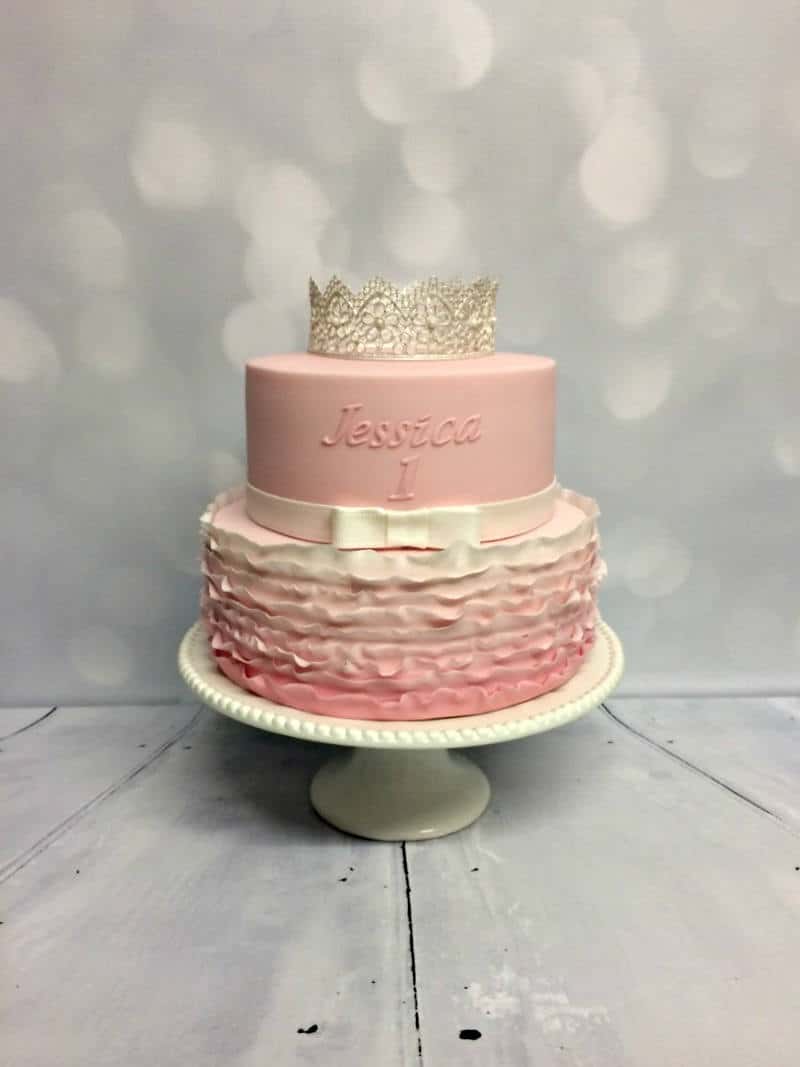 This dark pink crown is absolutely gorgeous! I love that it is pink instead of the traditional metallic silver or gold. Very outside the box.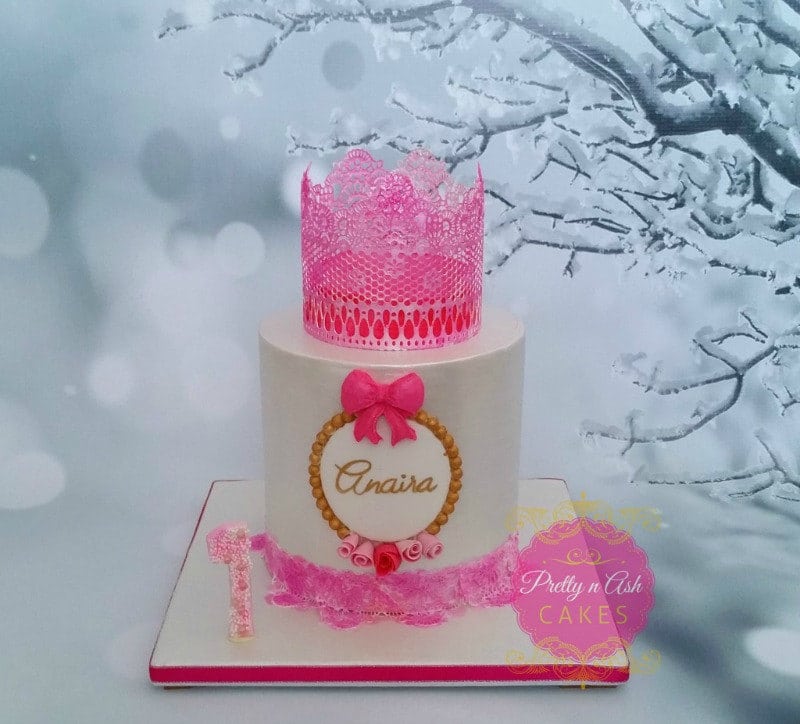 Claire Bowman is the creator of one of the cake lace products available for purchase and here she shows us just how it's done. Two layers of lace make this an extra royal crown.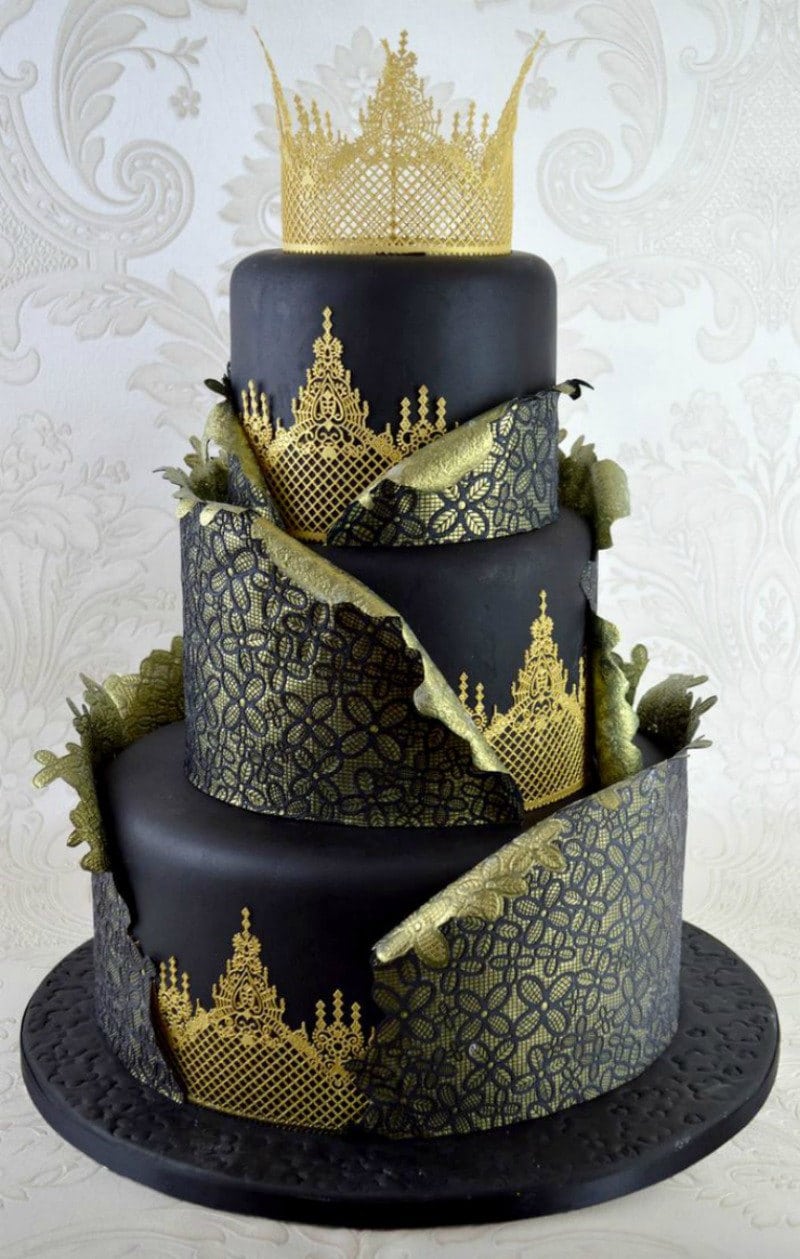 Here we see the same lace mat as the previous cake but you'll notice only one layer is used and it creates a totally different look that's equally as beautiful.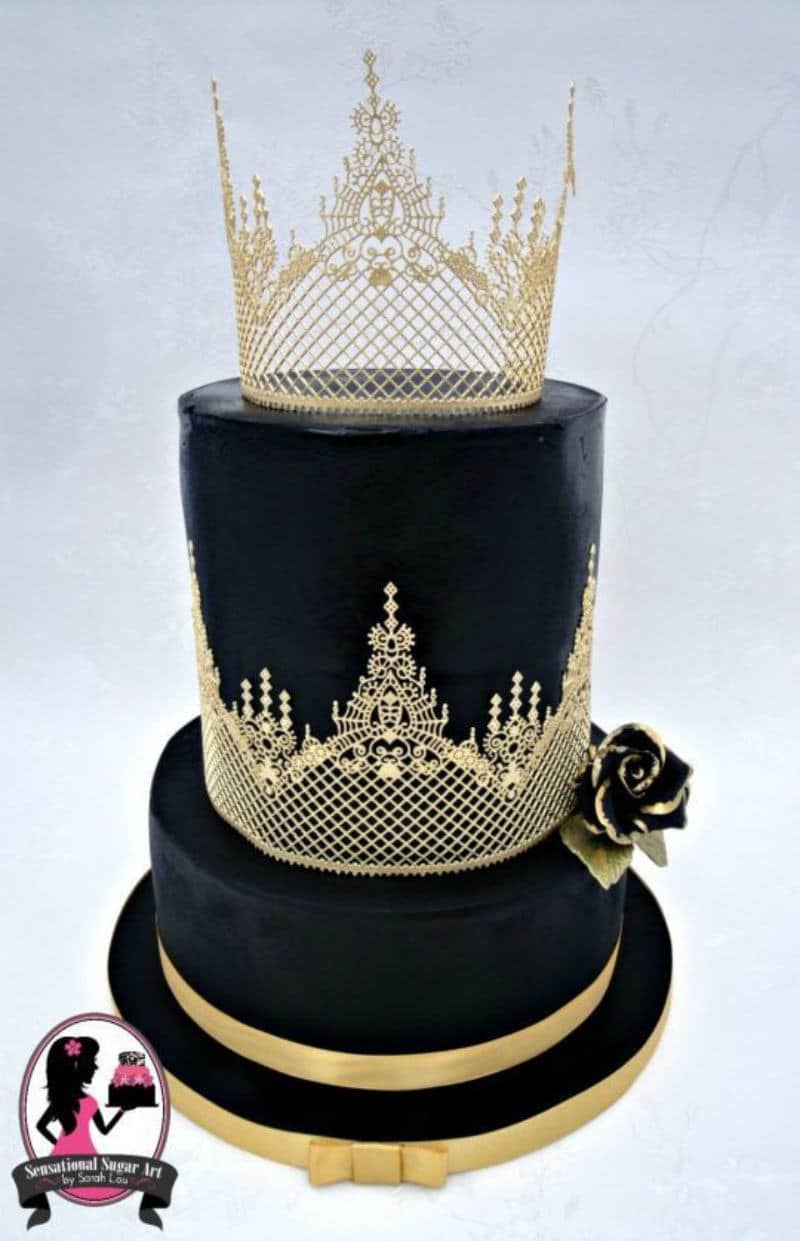 This designer chose to place the lace on the side of the cake, but that lace would make a beautiful standing tiara as well don't you think? Click the image to go to the blog post on this cake that contains a homemade cake lace recipe!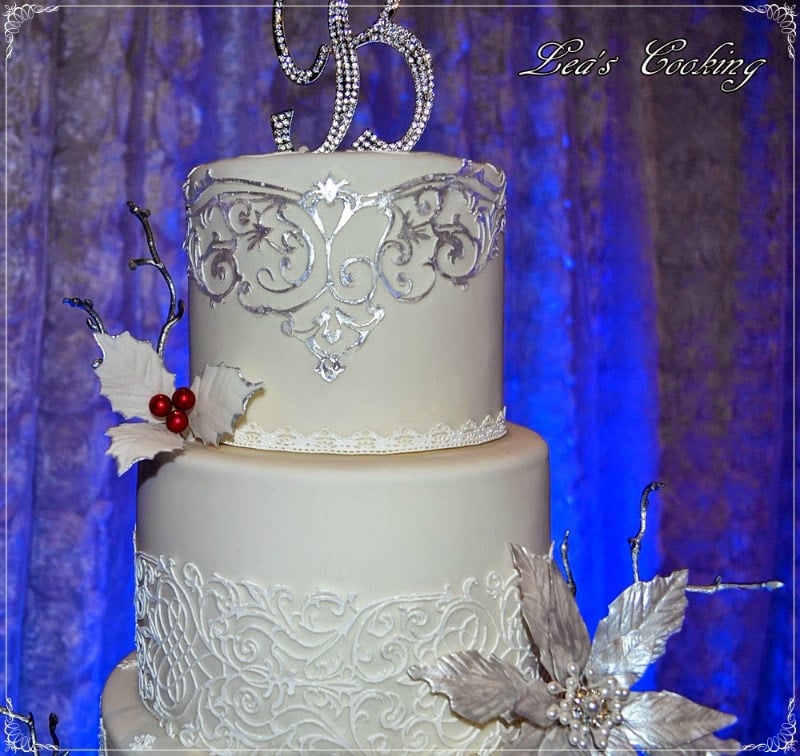 Now that tea time is over and you've seen the beautiful possibilities of edible lace crowns, I know you're just itching to make one of your own. Check out this Edible Lace Crown Tutorial from the fabulous Wayne Steinkopf of Swank Cake Design!
https://vimeo.com/169463244