Have you heard the incredible tale of Chromacaker vs. Space Dragon? No? What!! That simply will not do. Come, listen closely while we tell you the tale…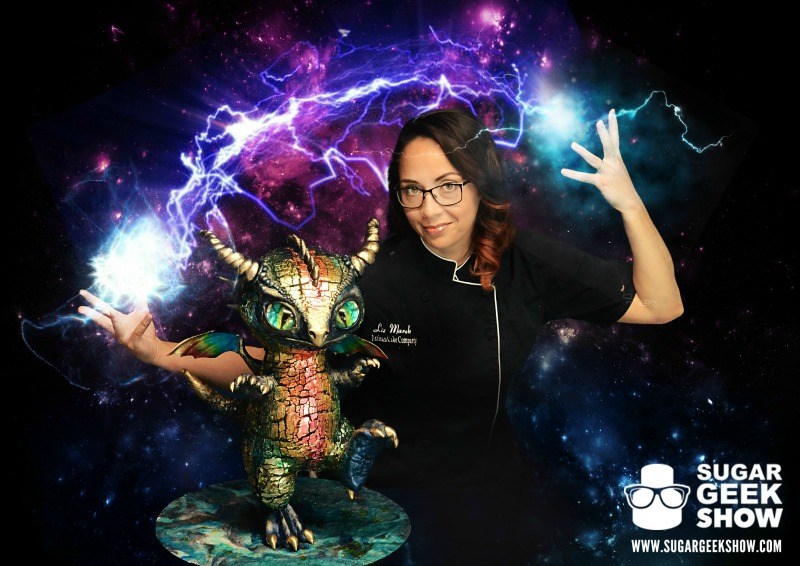 One fateful night, the world witnessed a very strange meteor falling from the night sky! It was a glorious array of colors, shining brightly! At first the people were so enthralled with it's beauty but soon realized the meteor was getting bigger and bigger, brighter and brighter until the people saw that it was not a meteor but a dragon from space! The dragon approached with a powerful fury, ready to destroy the earth! So the people called on Chromacaker! Master of color! She intercepted the space dragon and a great battle ensued. The sparks could be seen from the night sky, a shower of colors as the two fought. No matter how much Chromacaker tried to overcome the dragon, he countered her at every turn.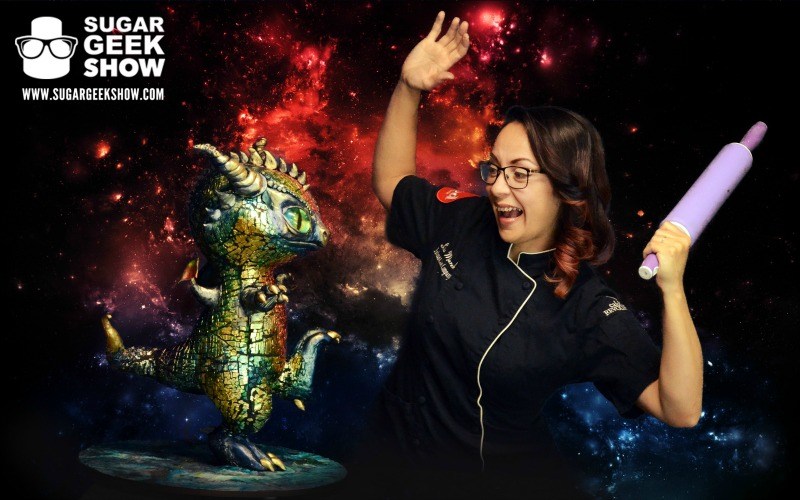 Finally, she realized that the only way to take out the dragon was to remove his heart. She cut it out and left the mighty space dragon powerless and the people of earth where safe once again!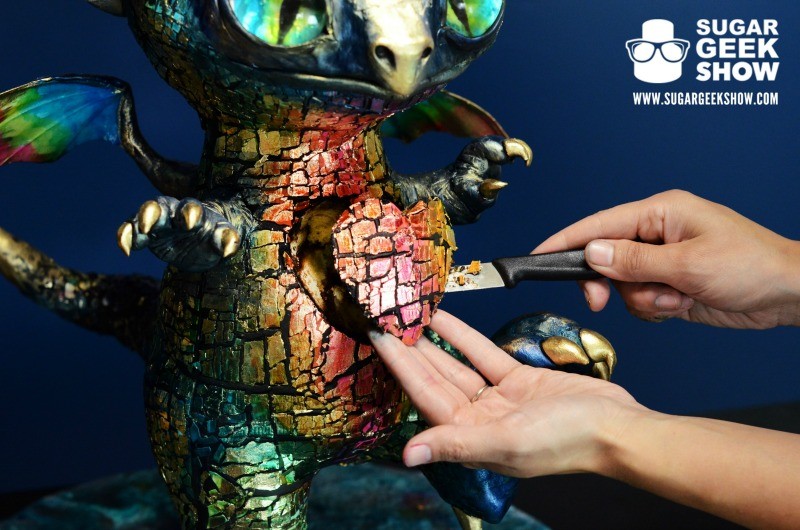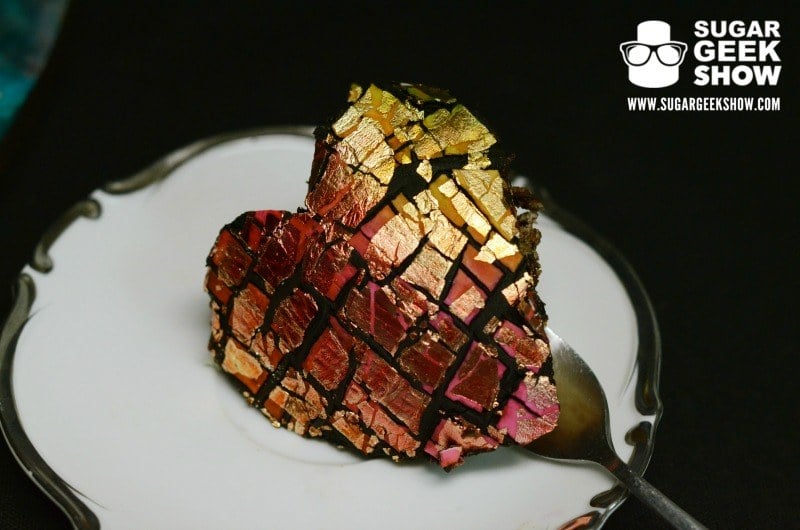 She also felt the need to show her dominance and victory by gruesomely eating the Space Dragon's heart.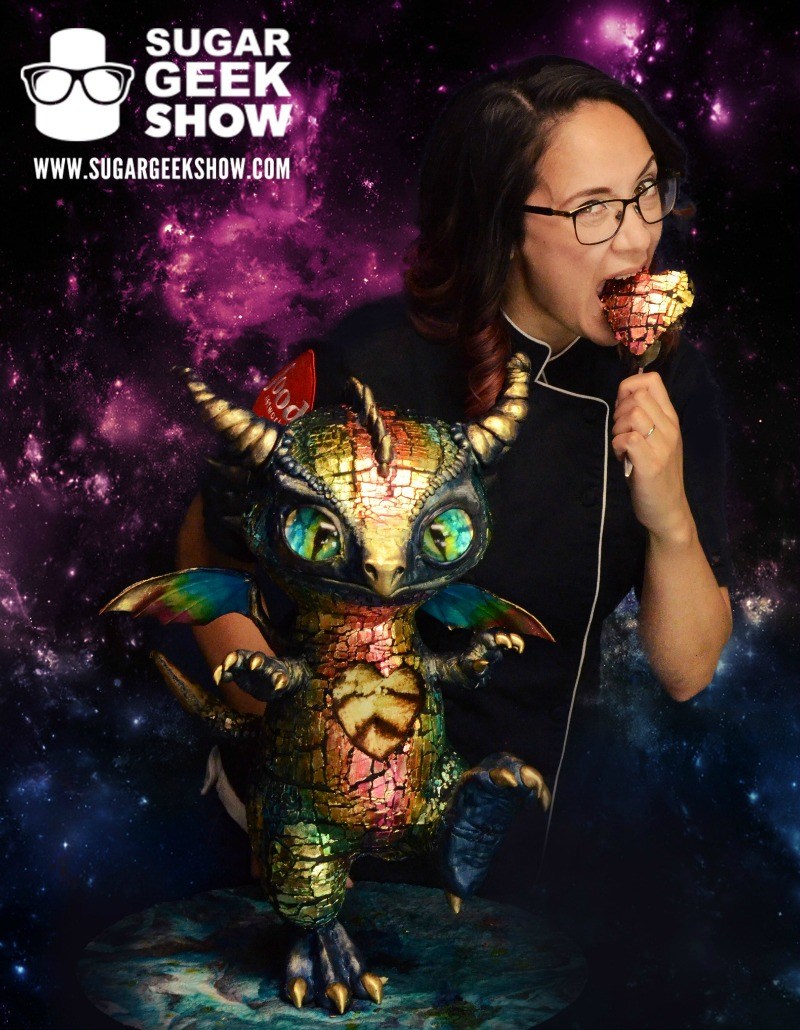 Now that you've heard the tale of Chromacaker vs. Space Dragon, your caker life is complete. Unless of course you also haven't heard any of the other tales from the Caketastics Collaboration? You have not you say? What is wrong with you people! You simply must visit the facebook page and read the action packed tales of caker awesomeness! I will give you a small break considering the collaboration was released just yesterday, a SMALL one.
The Caketastics is an amazing project put together by the incredible cake artist Daniel Dieguez.  Seriously a fun idea for a collaboration that you don't want to miss! Not to mention all of the incredible projects created from the insane talent that was involved.
Liz was nice enough to film the entire making of her piece as a tutorial for her Sugar Geeks! What an incredible project packed FULL of techniques that will take you through many cake projects. The dragon's eyes are definitely one of the coolest features of this project. Look how real space dragony they look! If space dragons were a real thing that is, I am pretty sure that is exactly how their eyes would look.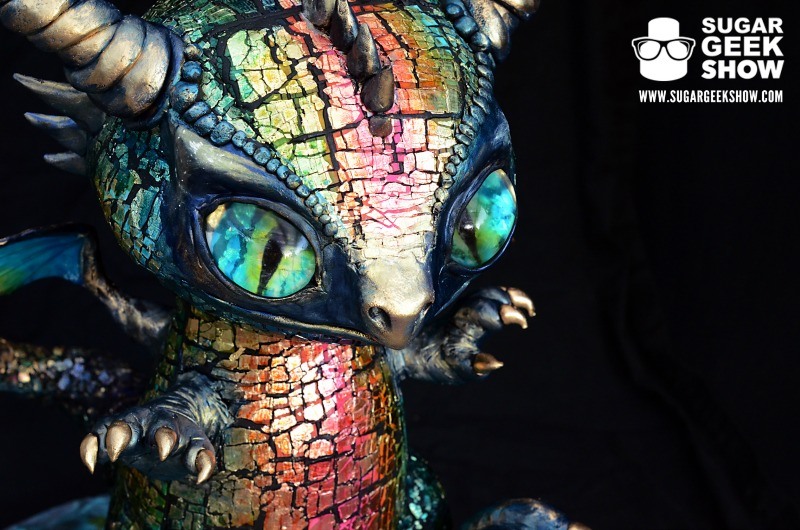 I seriously can't get over these rainbow metallic scales! I literally can't handle how cool a technique this is! Just imagine all the different ways you could use this!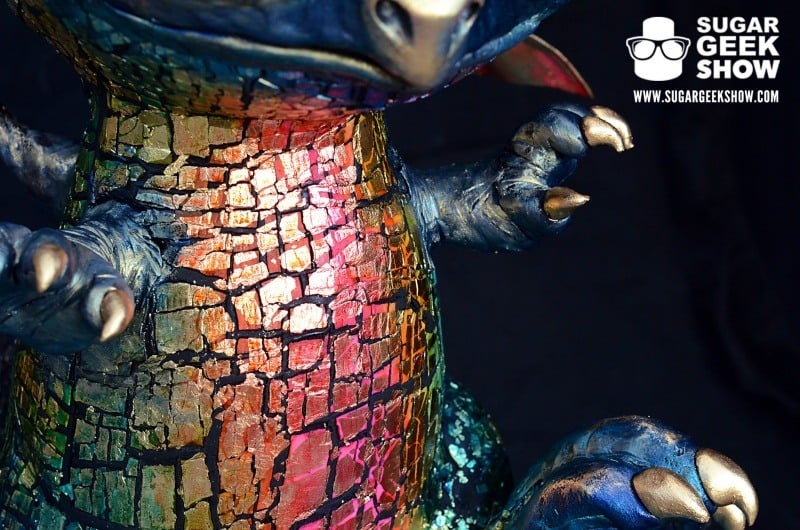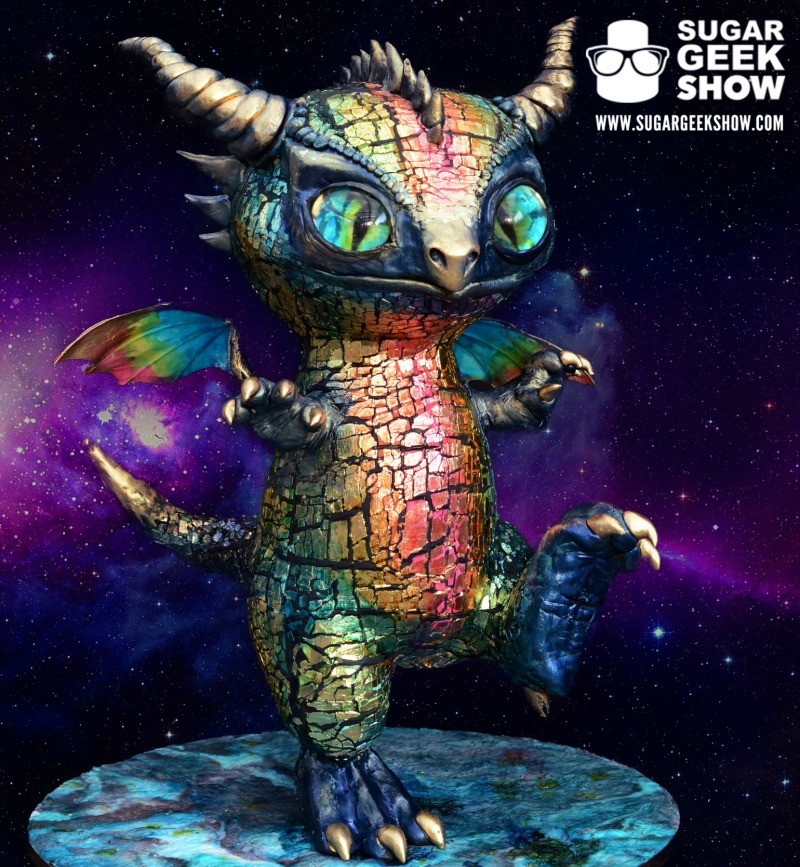 You'll definitely want to get in on this Space Dragon Tutorial. It is available at the Premium and Elite levels and if you still, after all the pushing I've been doing, have not signed up as Premium or Elite member, go do so now! Here, I will make it easy for you and provide a link to sign up. Let us know if you use any of these techniques on your project and share them on the Sugar Geek Show Facebook Page! We love to see what you sugar geeks come up with!