Do you want to bake something special for Mother's Day? Check out these delicious recipes that will make Mom feel special and appreciated on her big day.
Pink Velvet Cake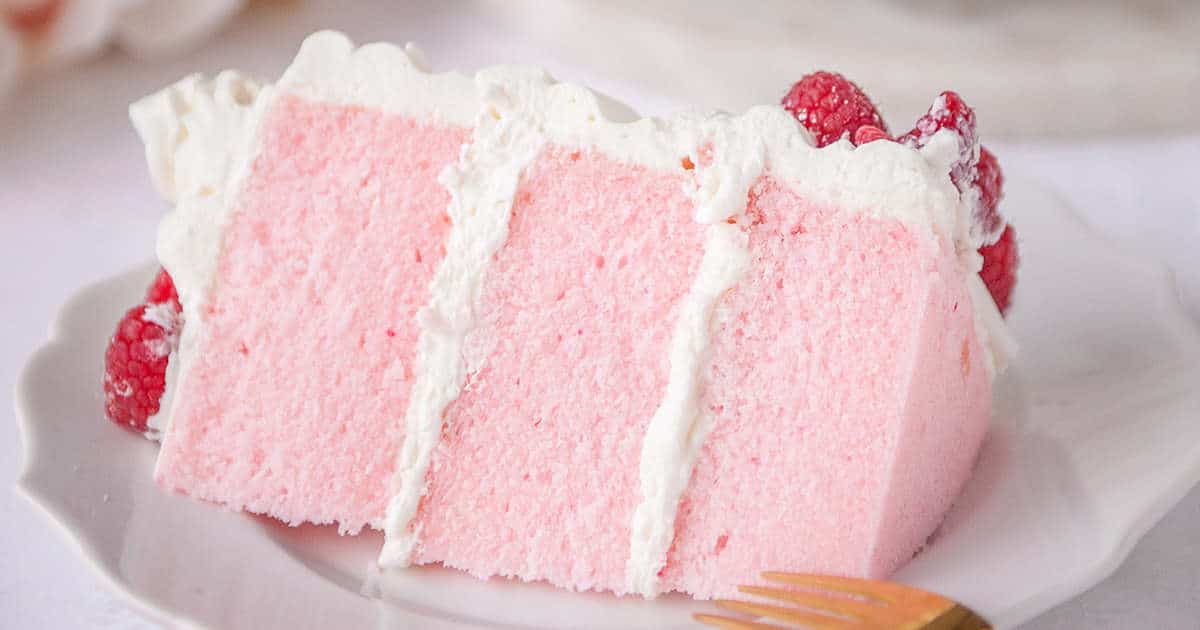 This light and fluffy pink velvet cake looks absolutely stunning and will surely impress mom! Frosted with a simple stabilized whipped cream, you can bake this today, frost it in minutes and surprise mom with this pretty pink cake tomorrow!
Fast Homemade Bread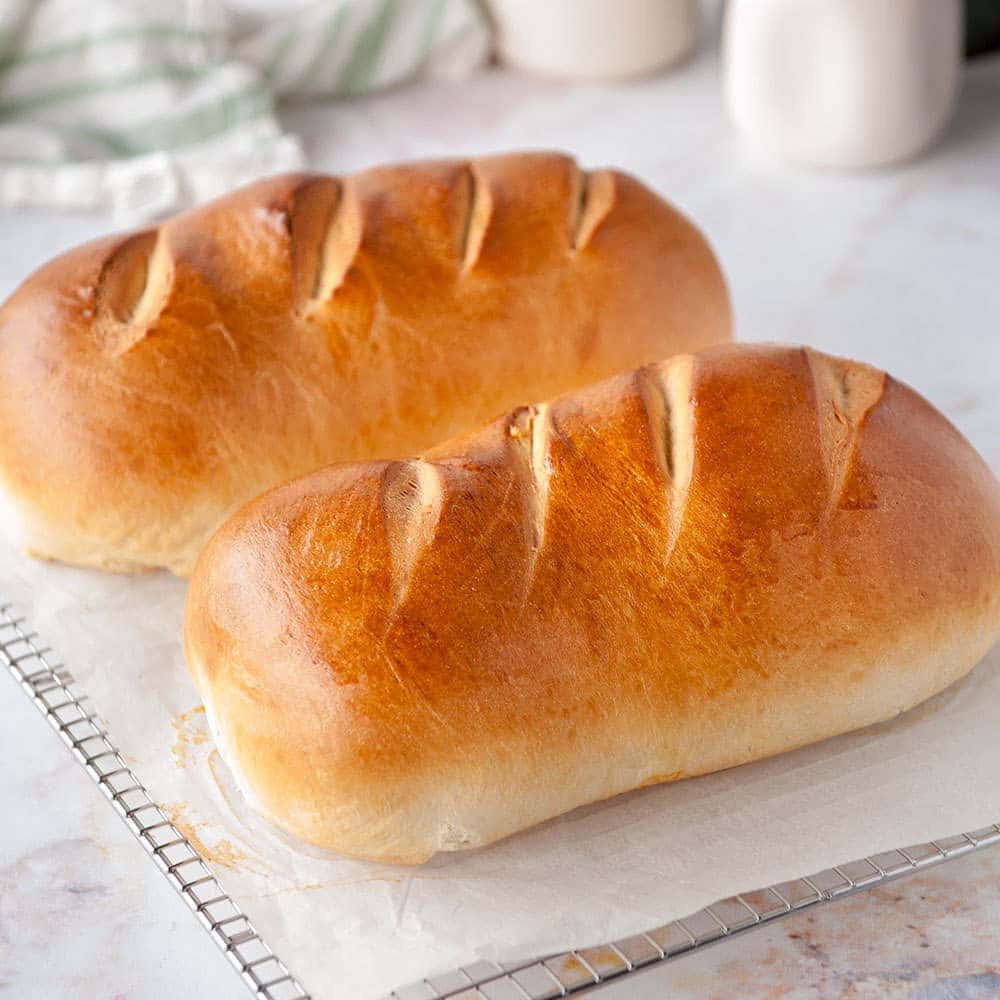 If you're making Mom a special dinner for Mother's Day (which you totally should be!) don't forget the homemade bread! This fast bread recipe only takes 60 minutes to make including rising and baking! You can also turn this recipe into dinner rolls! What's better than fresh bread?
Chewy Chocolate Brownies
Is mom a chocolate lover? You can bake up a fresh batch of homemade fudgy brownies in less than 30 minutes! If you want to add even more chocolate, top them with some yummy chocolate ganache and pretty sprinkles to make mom feel extra loved!
Berry Chantilly Cake
If Mom is a fan of Whole Foods Berry Chantilly cake, you can make her one from scratch! She will be so impressed! Decorating this cake with fresh berries makes the cake not only beautiful but simple to make.
Hand Pies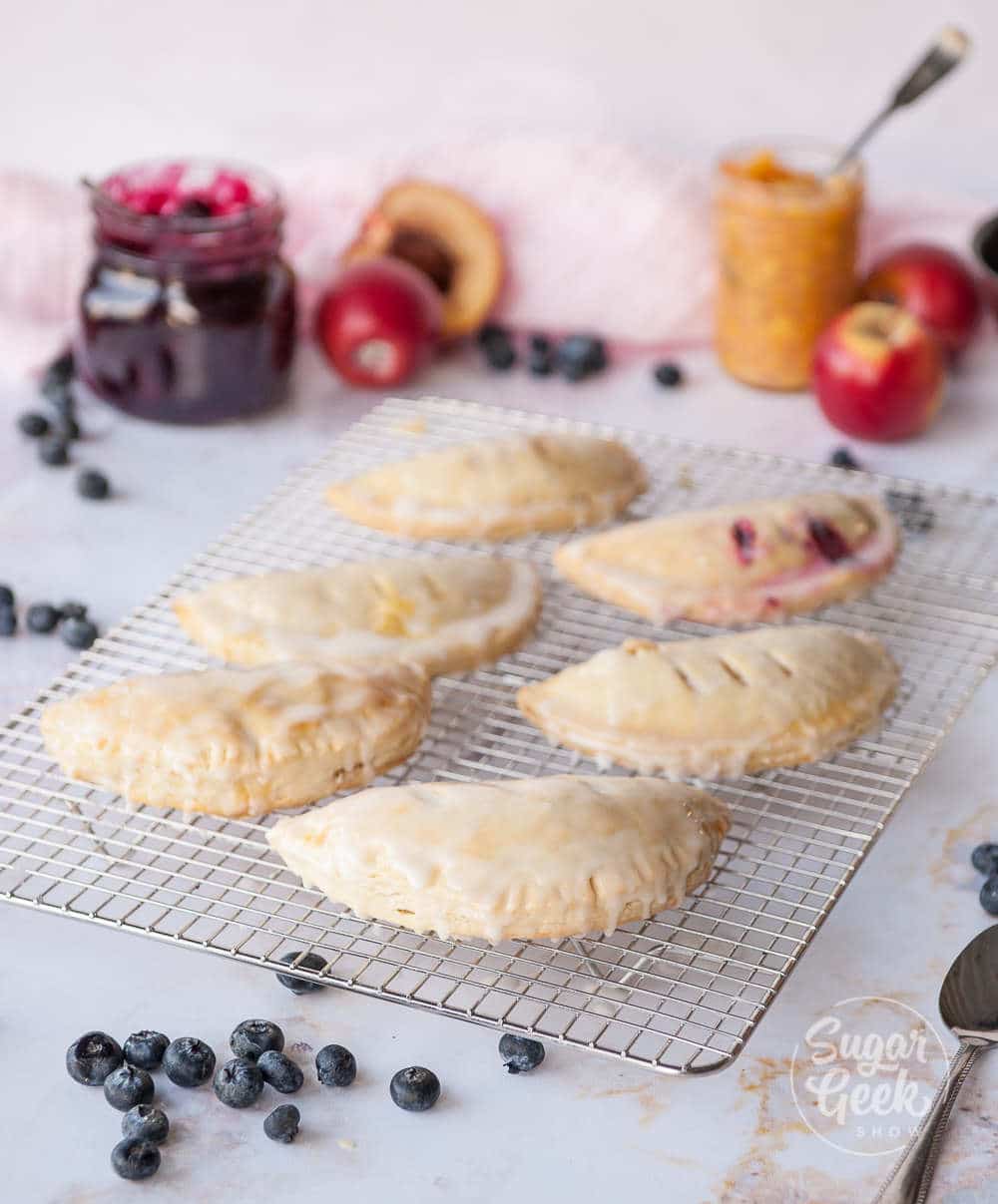 What's better than giving mom her favorite pie? How about giving her a pie she can eat with one hand 😀 Hand pies are so fun to make and so easy to customize with different fillings like lemon curd, cherry filling, berry filling or apple filling! I make mine in the air-fryer for crisp hand pies without all the hot oil.
Brown Butter Buttermilk Pancakes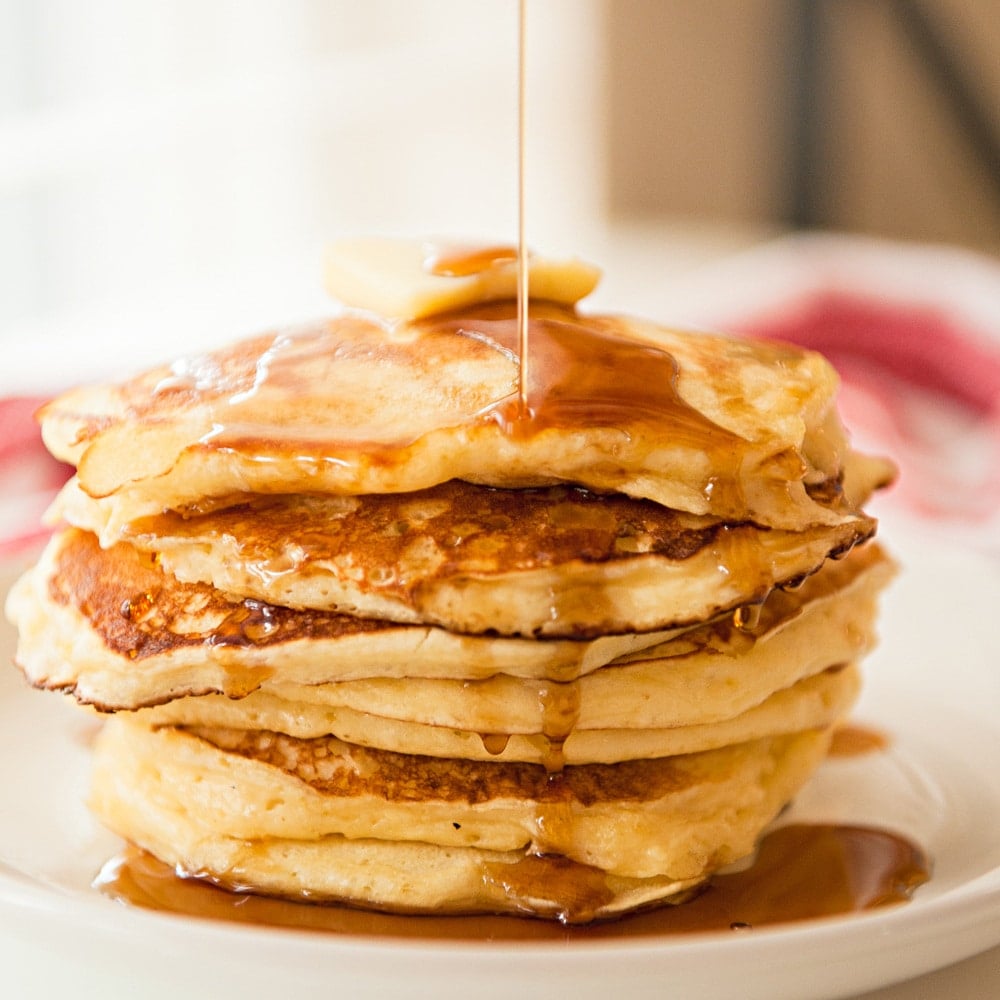 Everyone loves homemade pancakes for breakfast but you can REALLY impress mom with these brown butter pancakes! Put these on a tray with flowers, her favorite coffee, and some fresh fruit, and Mom will be in heaven!
Don't worry, browning butter is easy to do and makes baked goods taste even more amazing!
Strawberry Shortcake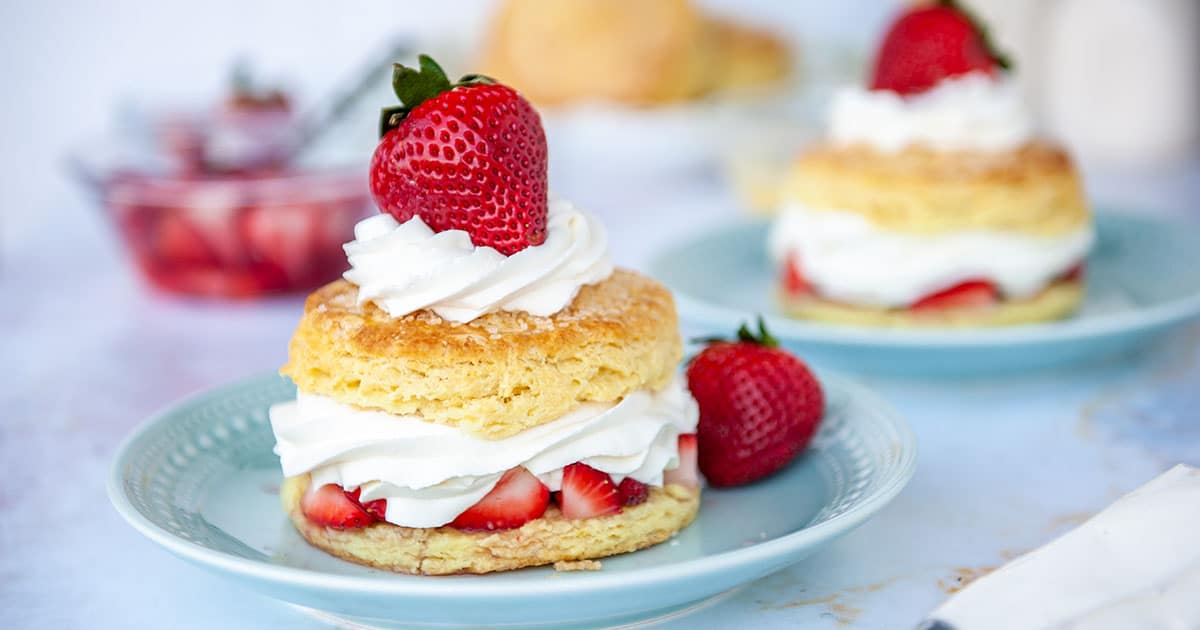 Strawberry shortcakes make the cutest individual desserts! Soft and flakey buttermilk biscuits topped with fresh berries and homemade whipped cream. They look so impressive but don't tell anyone they were really easy to make.
Lemon Blueberry Buttermilk Cake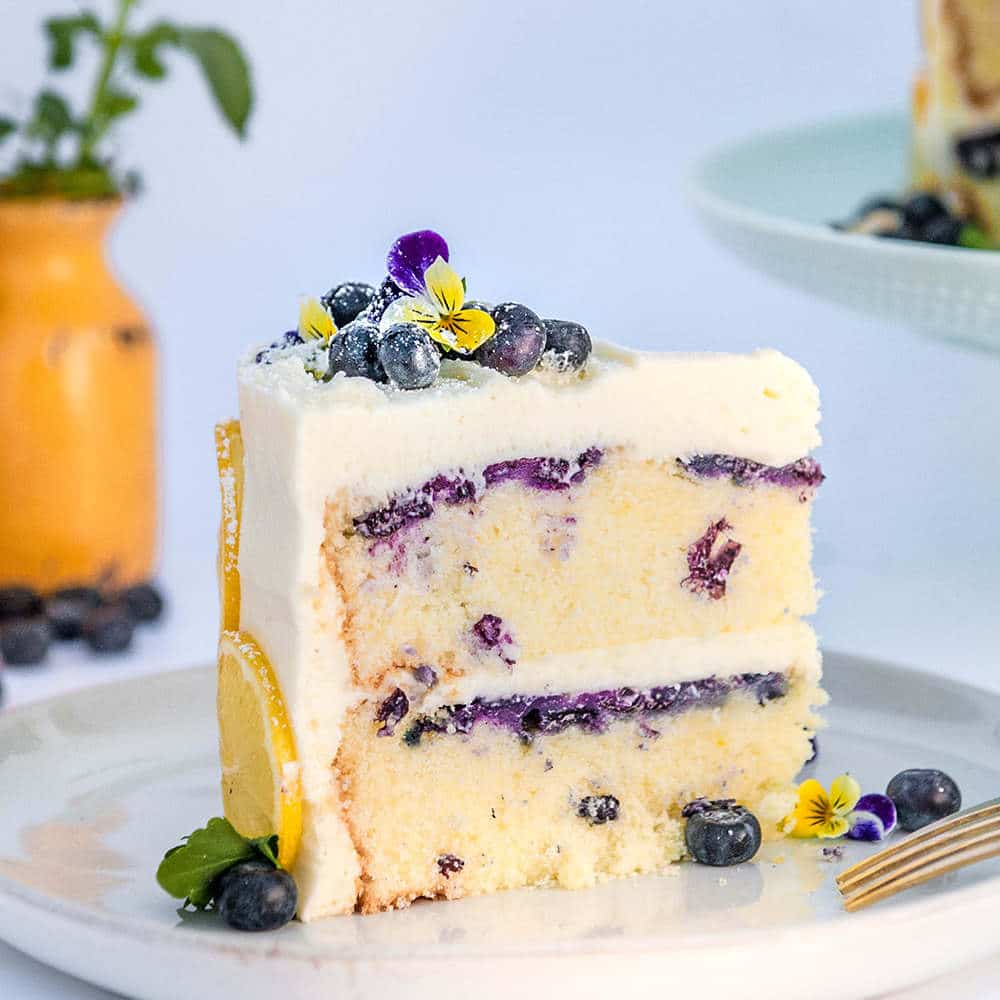 Is Mom a big fan of lemon blueberry? Make her this lemon blueberry buttermilk cake and she will be amazed by the natural flavor of the soft and moist lemon cake and not-too-sweet cream cheese frosting.
Lemon Blueberry Muffins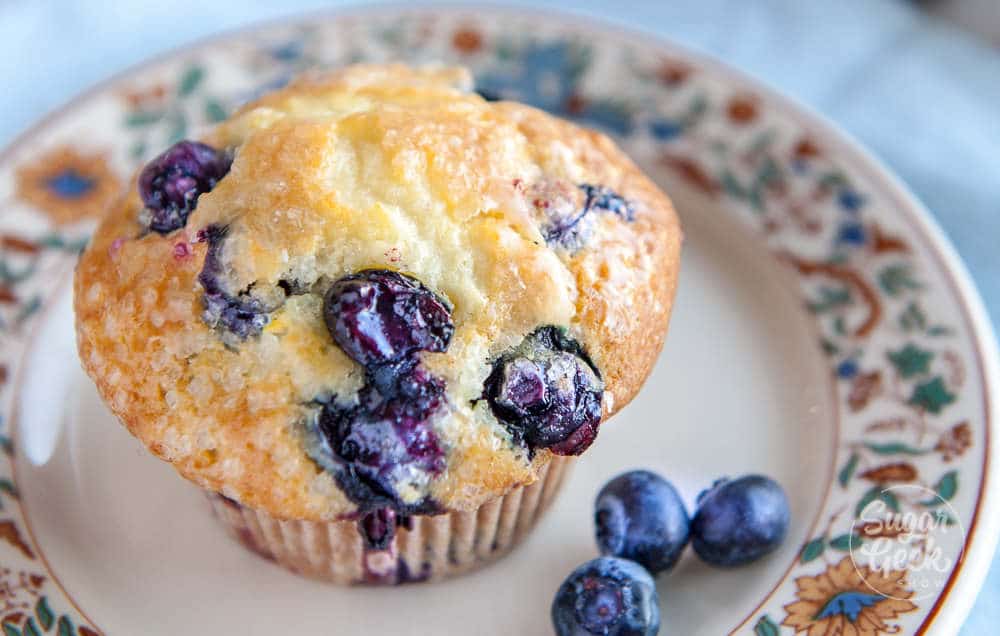 Intimidated by making a big cake for Mom? Don't worry, you can bake up these moist and delicious lemon blueberry muffins! Not a fan of lemon blueberry? You can start with this basic muffin recipe and add-in whatever ingredients mom loves best.
Cherry Cheesecake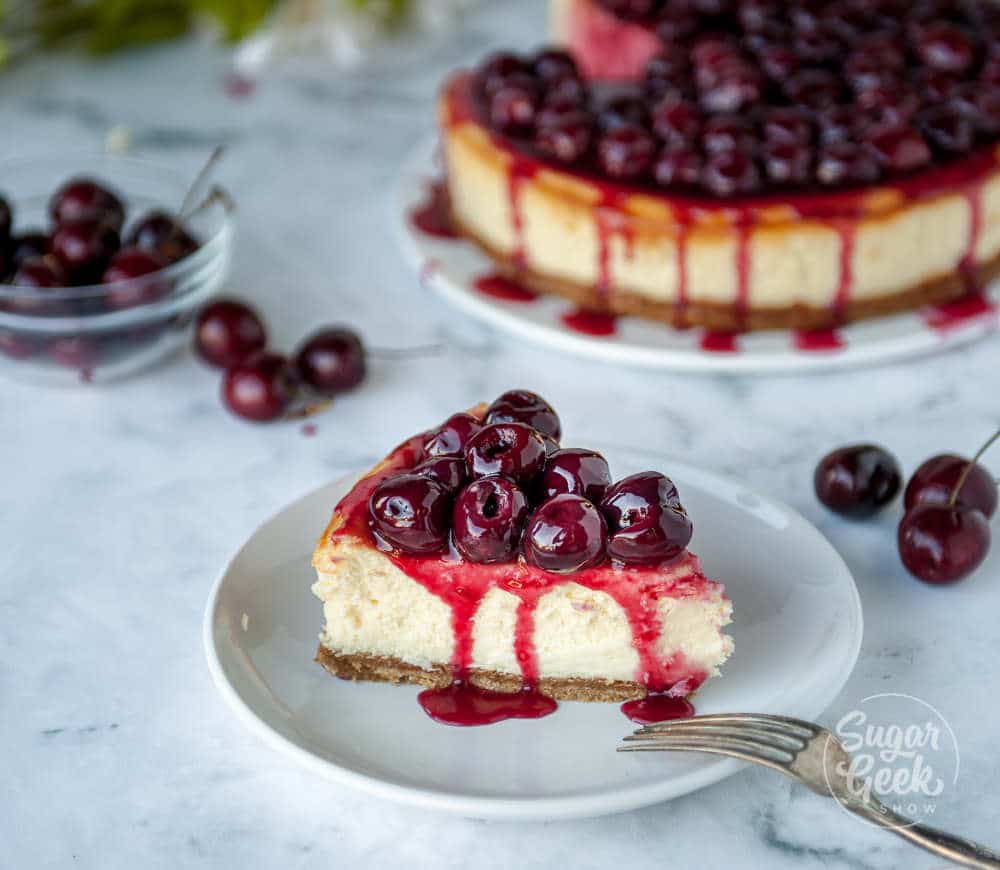 It's no surprise that Moms love cheesecake! Make this classic cherry cheesecake today and enjoy it tomorrow! Not a fan of cherries? You can switch up the toppings and use chocolate ganache, lemon curd or even berry filling instead.
Homemade Bagels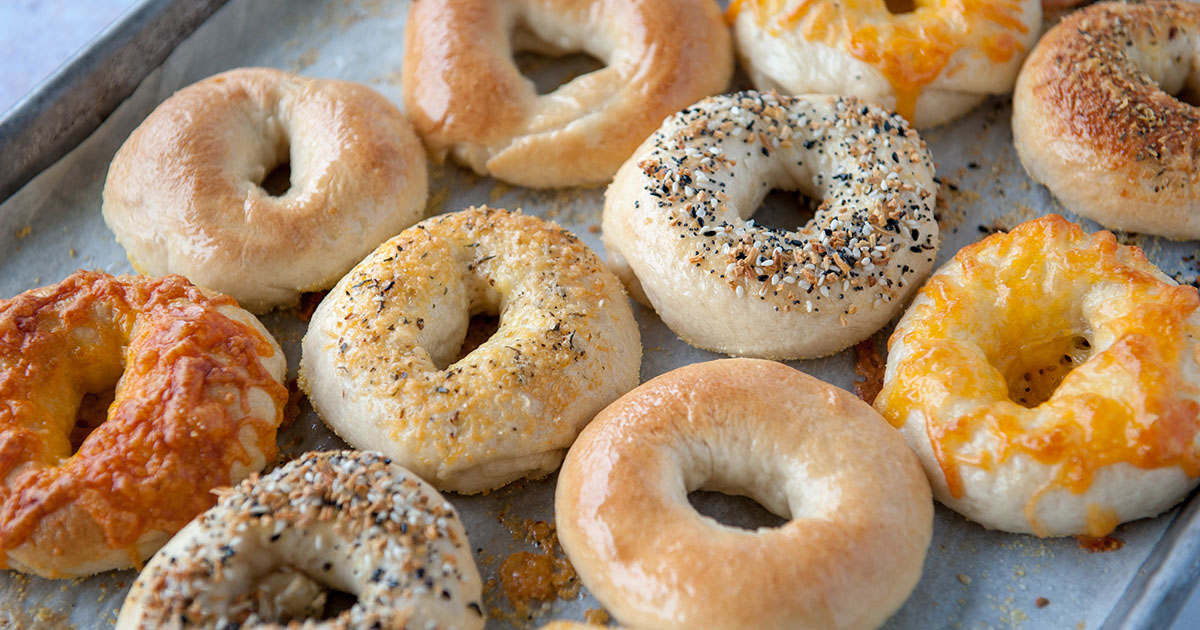 You might be shocked to find out that making homemade bagels is pretty easy! I promise! The best part is you can top them with Mom's favorite toppings like everything bagel seasoning, cheese or just go plain!
Fresh Strawberry Cake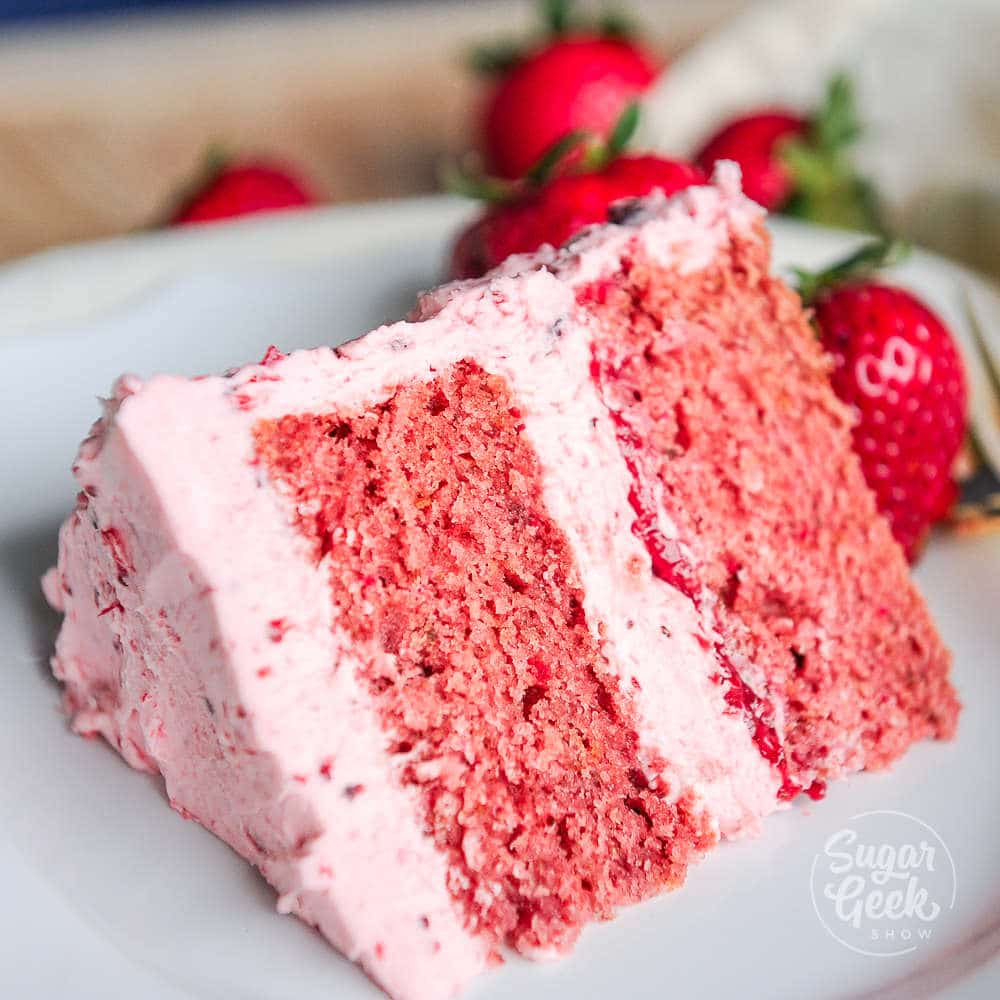 There's a reason this fresh strawberry cake made with real strawberries is #1 for strawberry cake recipe! No fake strawberry flavor in this cake thanks to strawberry reduction and fresh strawberry buttercream. The taste is heaven for the strawberry lover!
Cinnamon Rolls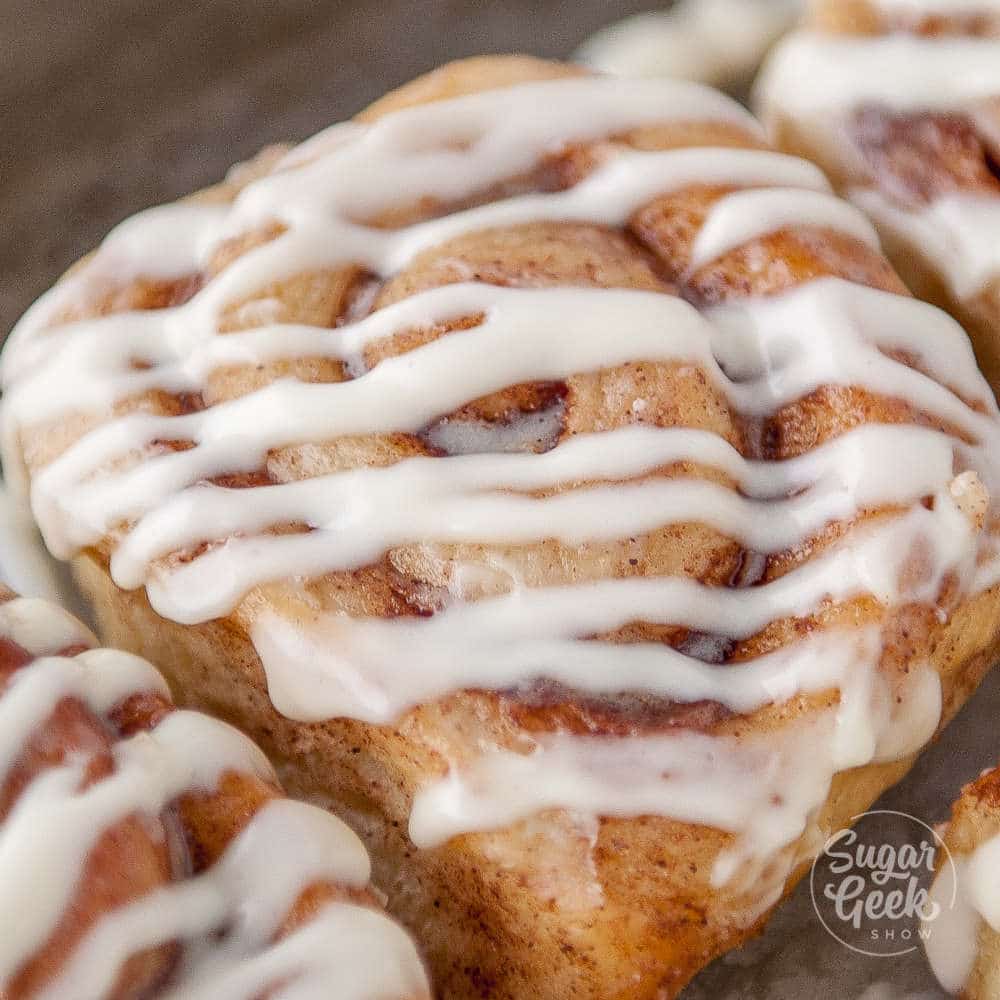 Is there anything better than fresh cinnamon rolls in the morning? You can prep these cinnamon rolls today and store them in the fridge overnight so they can be baked first thing in the morning!
Want to take cinnamon rolls up a notch? Turn them into strawberry cinnamon rolls!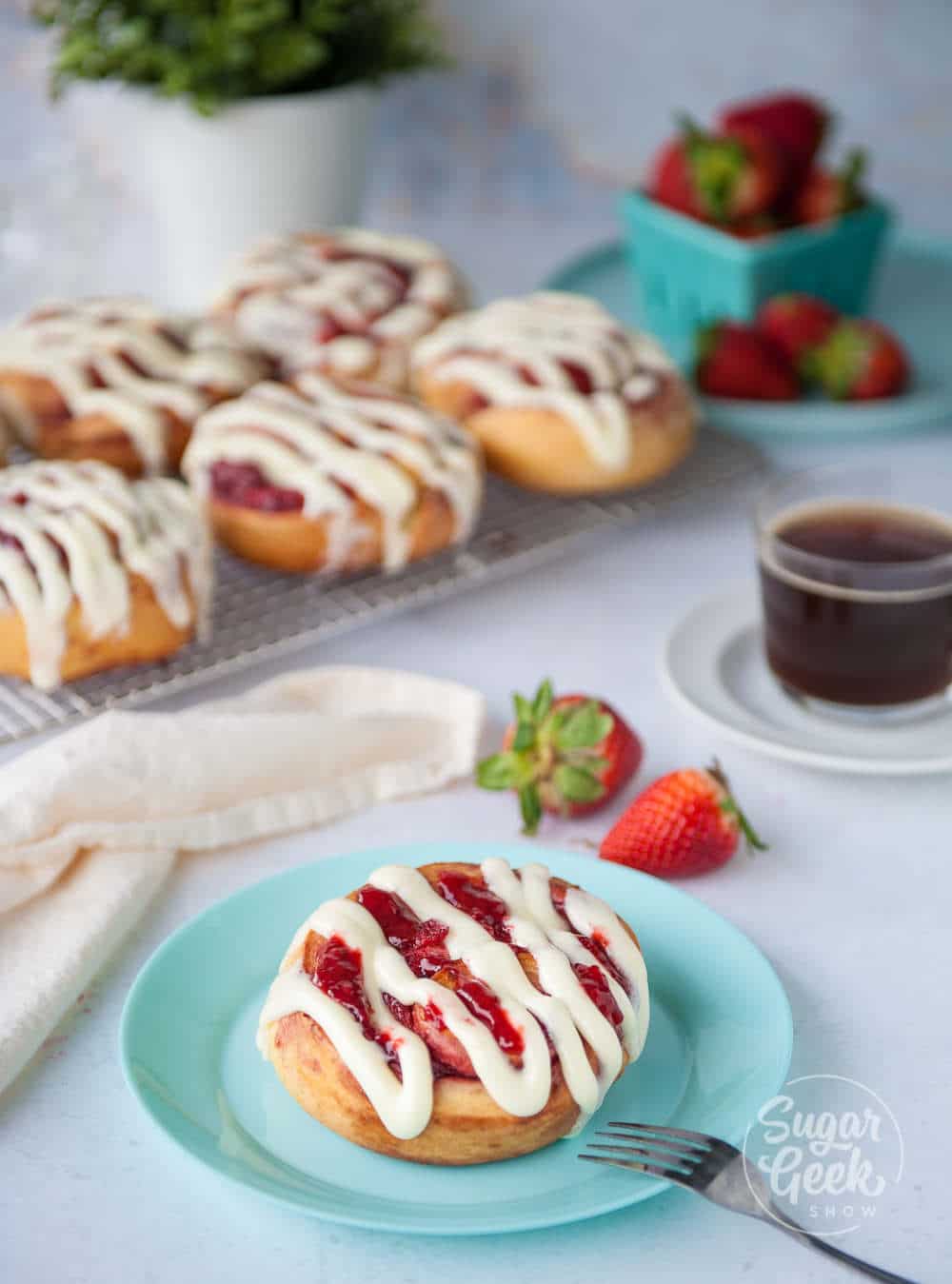 Decorative Focaccia Art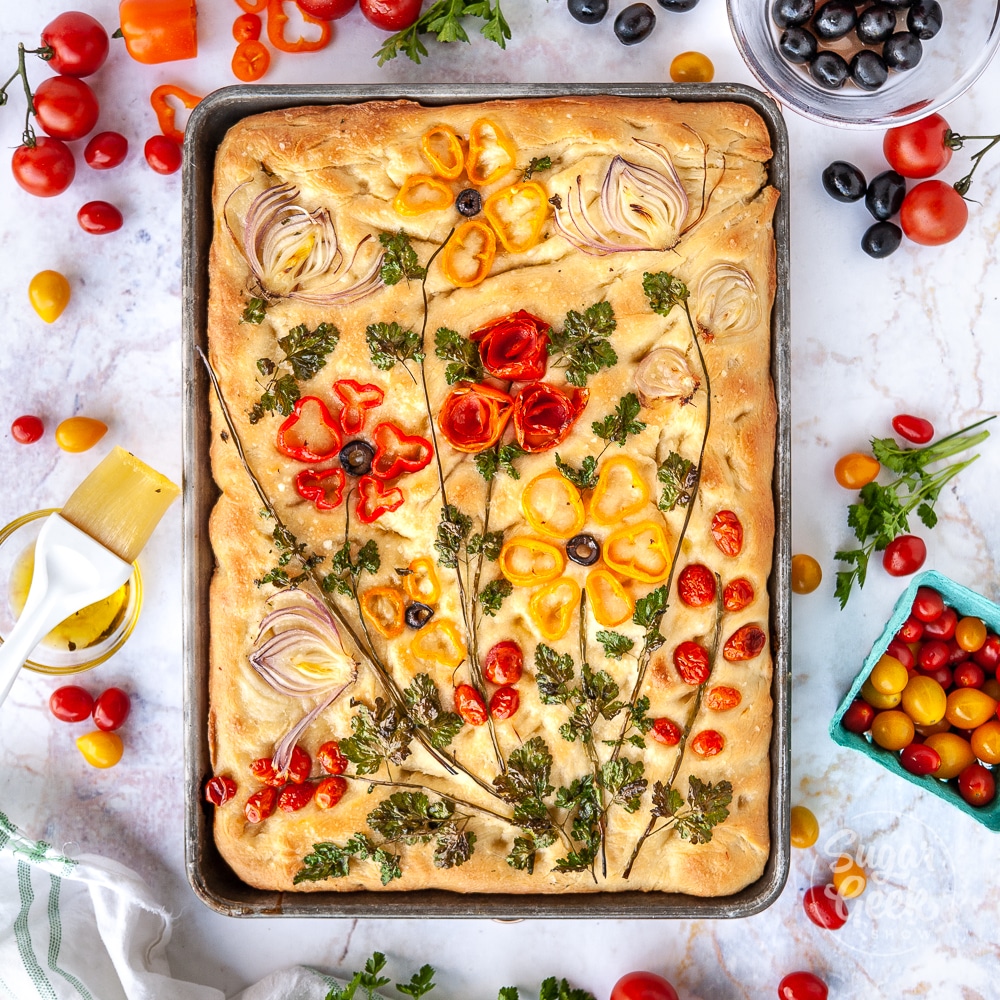 Seriously impress mom with this focaccia bread art! Combine art and bread into one using fresh veggies to make a floral bouquet that you can eat! The perfect surprise for a Mother's Day dinner.
Chocolate Macarons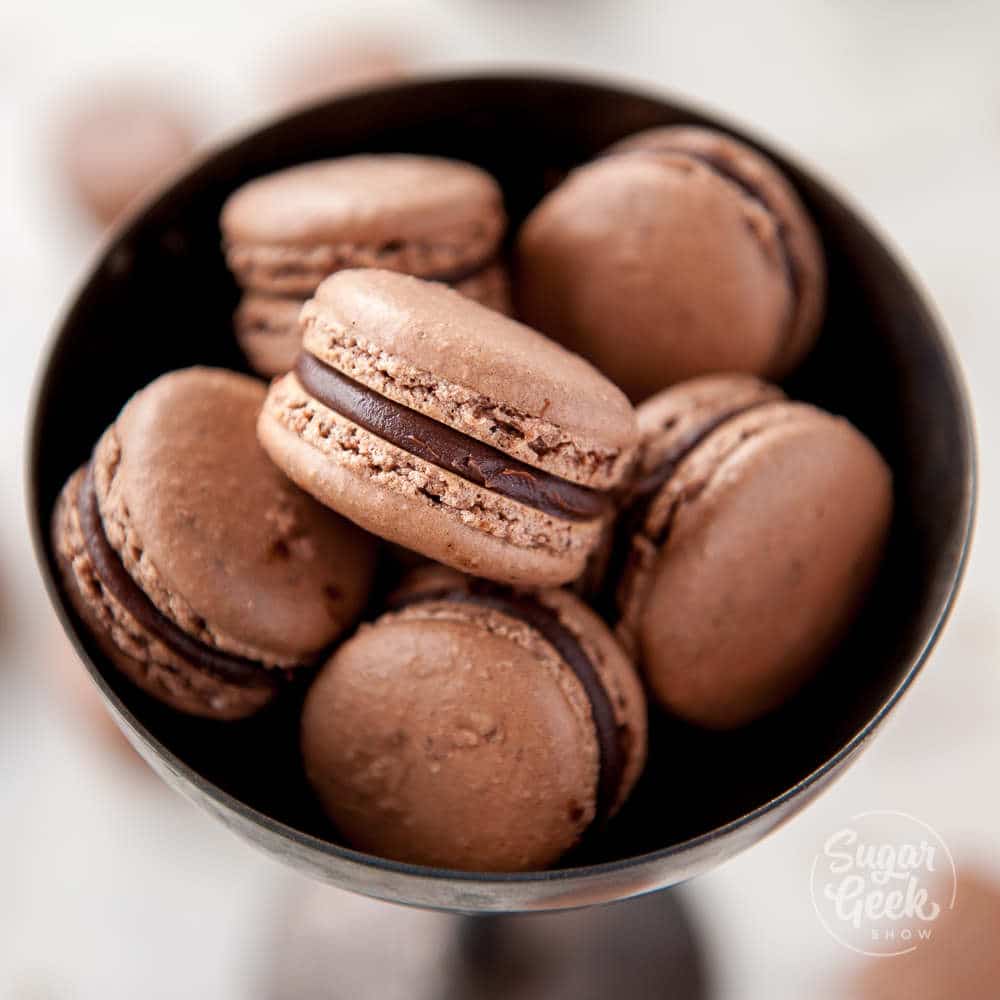 You may be intimidated by chocolate macarons but don't be! So many people have told me that they have made these successfully on the first try! Fill them with chocolate ganache for the ultimate chocolate treat.
Easy Chocolate Cake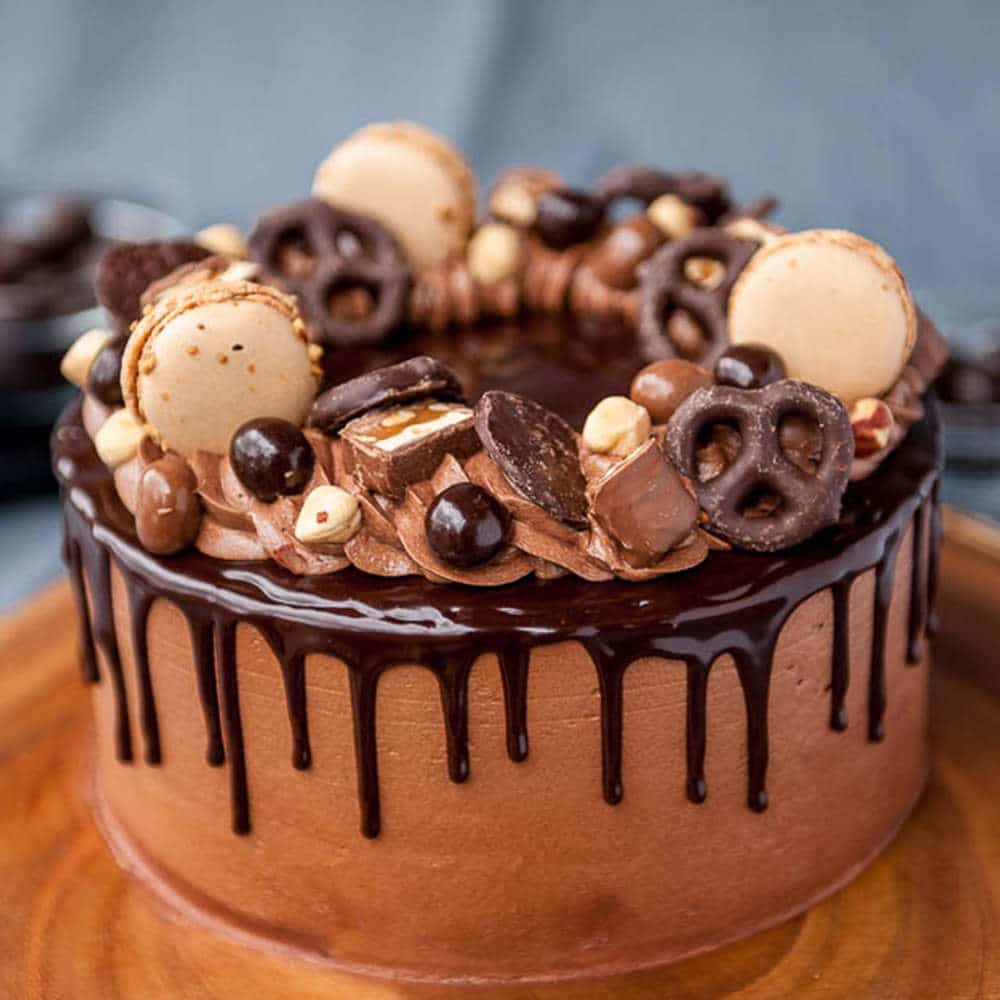 You don't even have to have a stand mixer for this easy chocolate cake with chocolate ganache drip! Top it with your Mom's favorite chocolate candies!
Chocolate Mirror Glaze Cake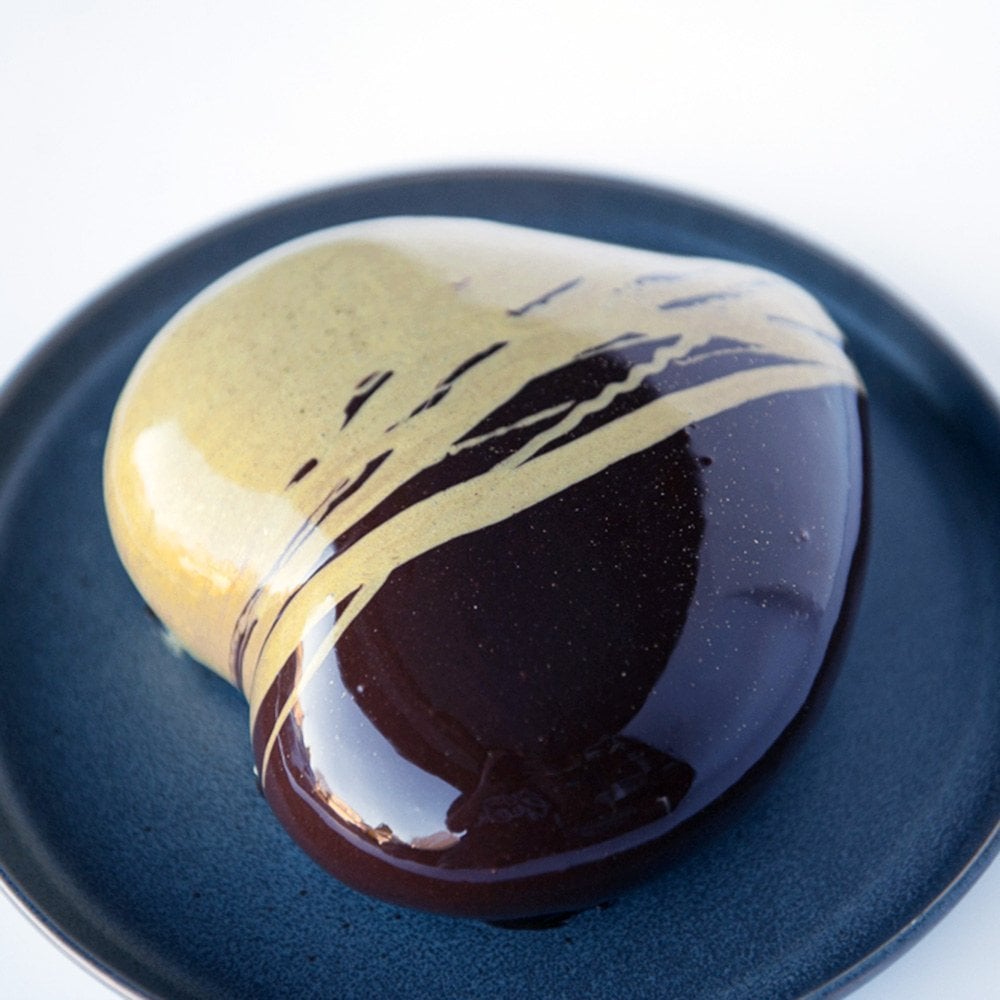 Nothing says fancy like a mirror glaze cake! Filled with creamy chocolate mousse and chocolate cake and finished with a shiny chocolate mirror glaze! You can customize the colors so easily. Not only this cake impressive but it's delicious!
Cream Tart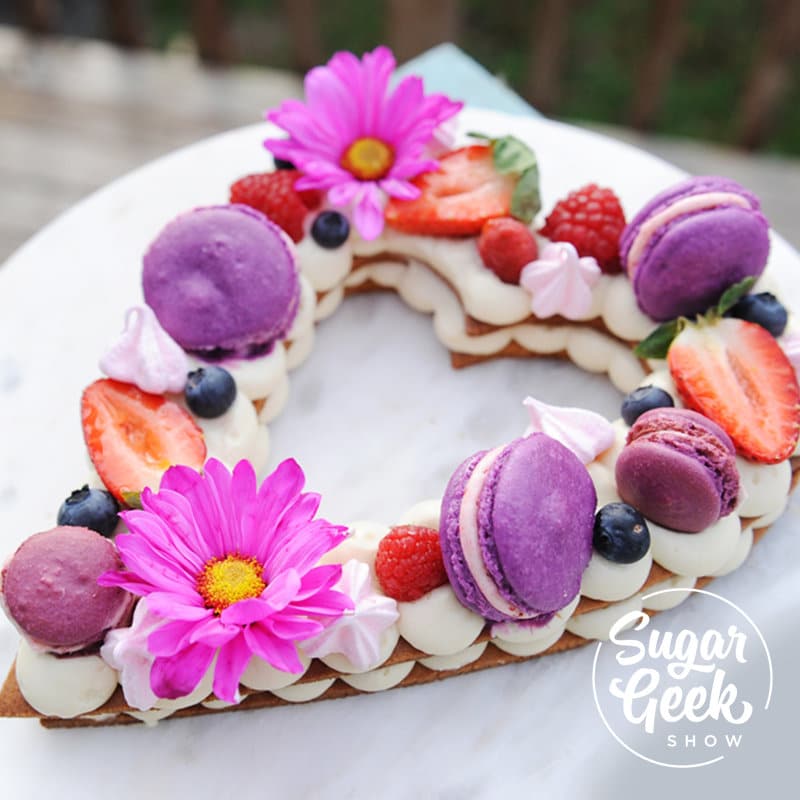 I cannot get over how pretty these cream tarts are for Mother's Day! You can make a simple heart or you can cut the Almond Sable into M.O.M for an even more personalized dessert! Filled with homemade pastry cream and topped with fresh fruit and french macarons! This is the ultimate Mother's Day dessert!
Lofthouse Cookie Recipe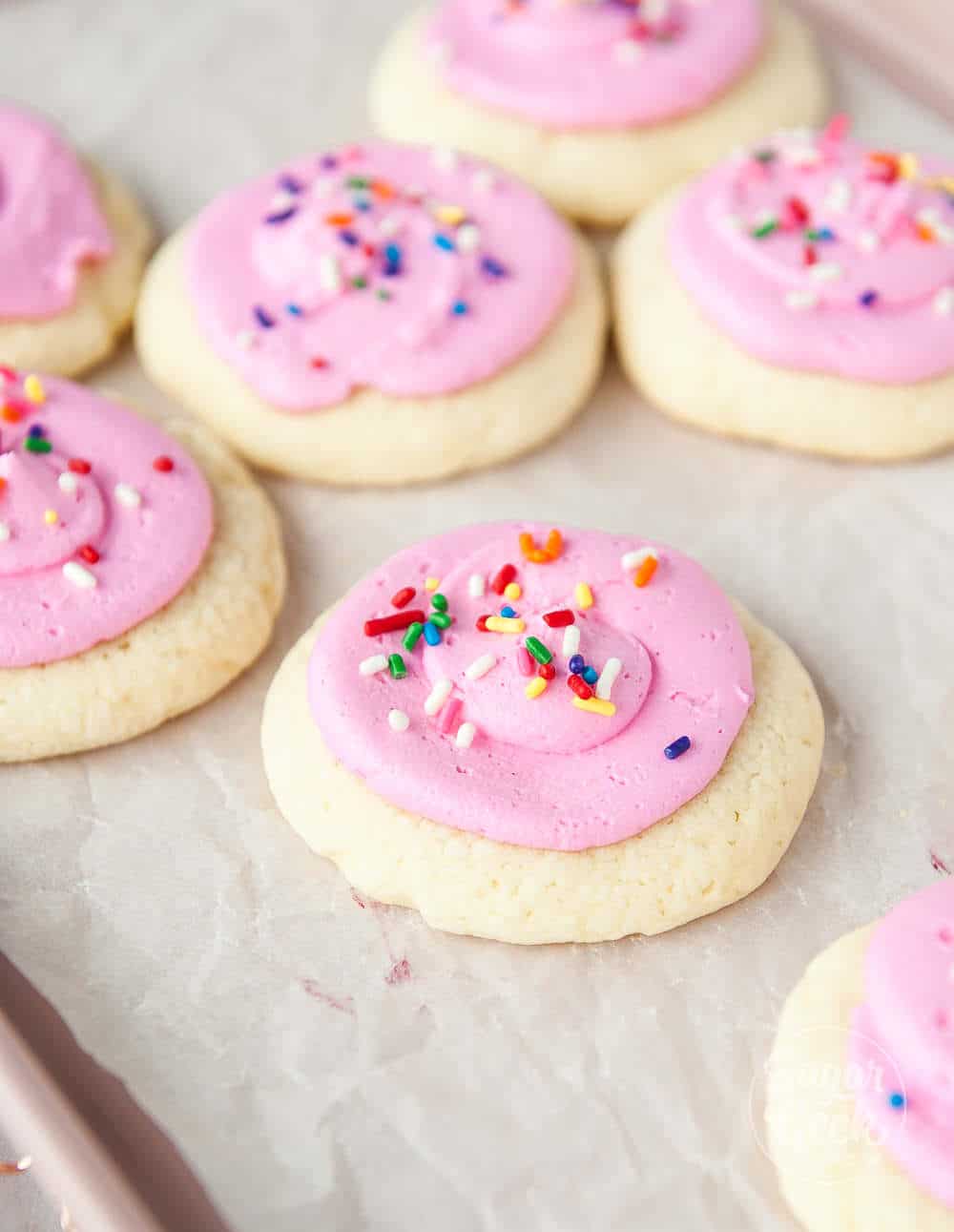 If your Mom is a fan of the original Lofthouse Cookies, she will flip over this copycat recipe! Soft and buttery with frosting and sprinkles. Even better than the original because these are made from scratch!
Chocolate Bundt Cake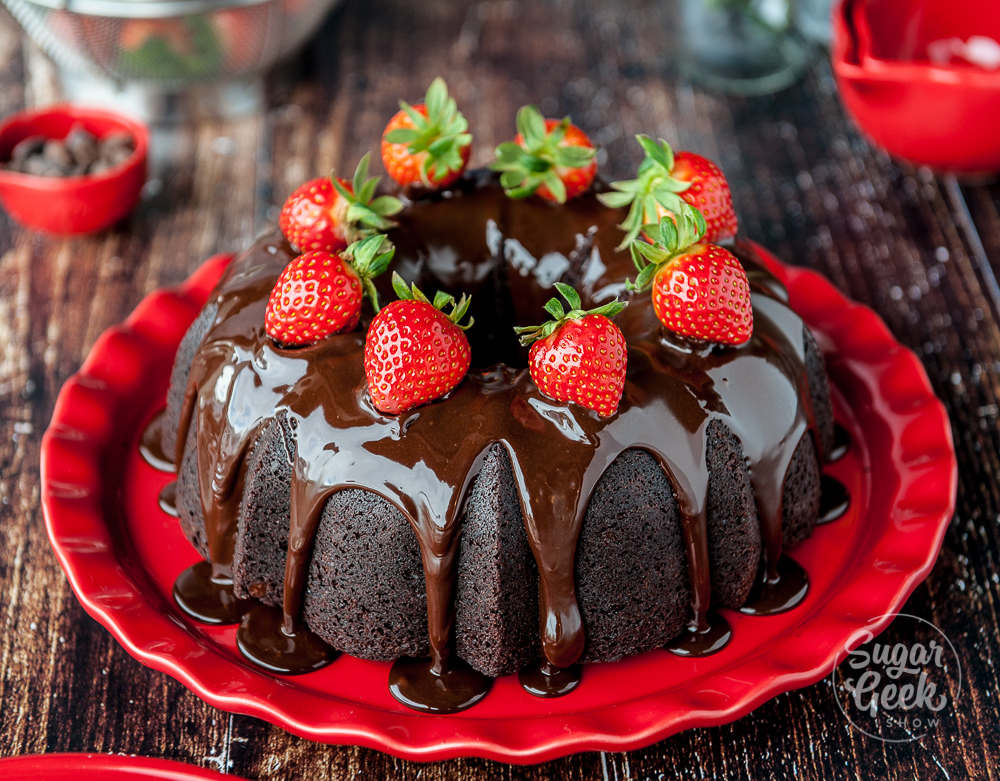 Want to make Mom a special cake but don't have a lot of time or decorating capabilities? A chocolate bundt cake or vanilla bundt cake is the way to go! Super easy to make and so impressive looking. The perfect cake for the whole family to enjoy after Mother's Day dinner.
I hope these desserts inspired you to make something special for your Mom this Mother's Day! Remember, Mom doesn't want a lot for Mother's Day, and showing your appreciation for all she does for you is the best gift you can give.