Skill level: Intermediate
Guest instructor Anna Astashkina is back with another amazing project for us featuring wafer paper roses. Anna breaks down how to work with wafer paper, and offers several helpful tips and tricks to get color onto wafer paper and how to glue them together without dissolving the material.
Anna also shows how to arrange the flowers in a pleasing pattern onto a beautifully hand-painted cake, using a technique that adds texture and variation. We've got a lot to cover in this tutorial, so let's get our tools together and let's get started!
1:33:17 Minutes of Instruction
What You Will Learn
How to create and arrange beautiful wafer paper roses
Learn how to wire, vein and color leaves and petals
How to color wafer paper without harming the material
Tutorial Chapters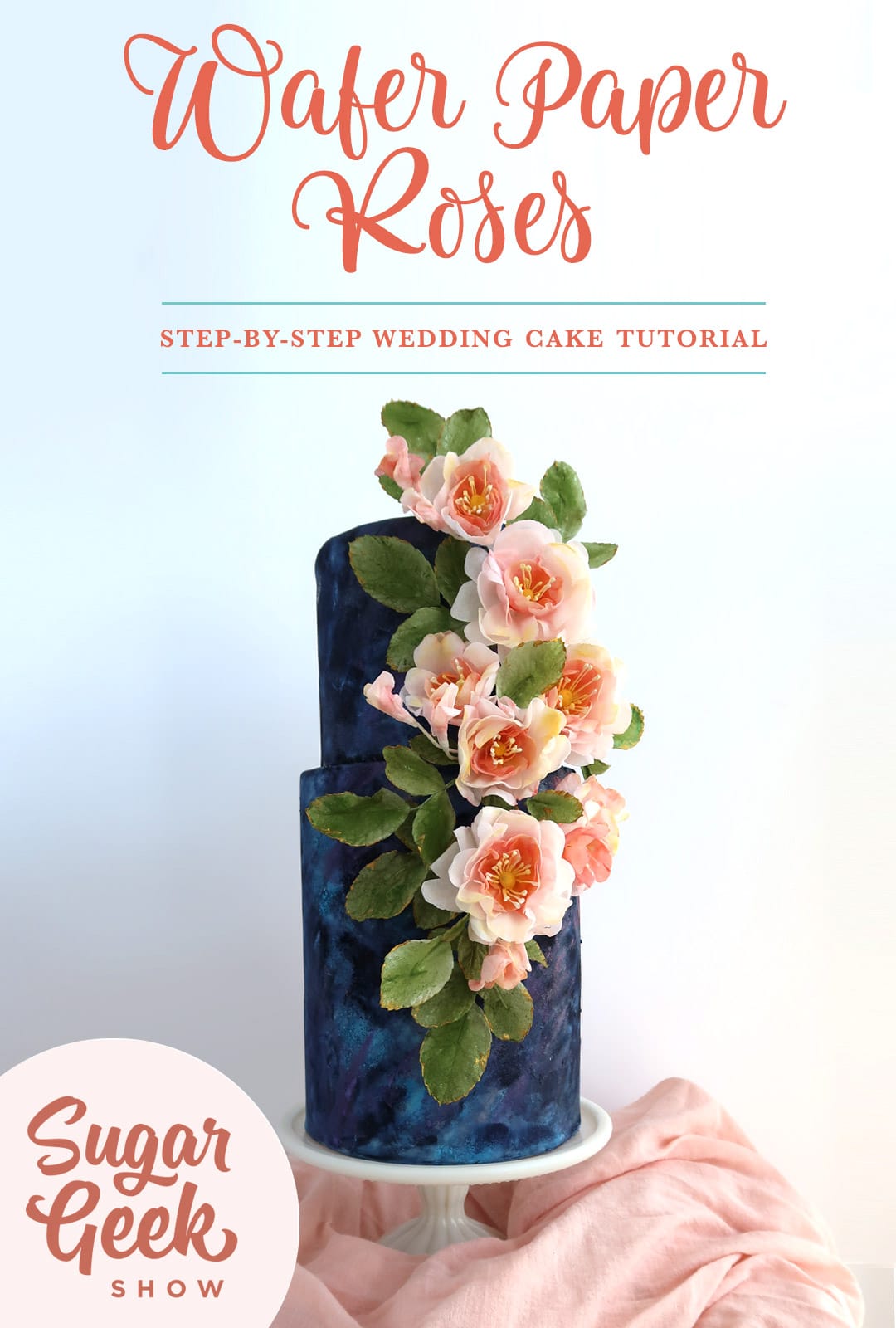 What is wafer paper?
Making wafer paper glue
Cutting the leaves
Wiring the leaves
Shaping the leaves
Assembling the leaves
Dusting the leaves
Cutting the flowers
Shaping the flowers
Making the flower center
Making the flower bud
Assembling the flower
Dusting the flower
Painting the cake
Preparing the arrangements
Adding flowers to the cake