Skill level: Intermediate
Guest instructor Shruti Saxena is back for another amazing flower tutorial. In this course, you will learn how to create wafer paper roses, a beautiful arrangement of edible flowers using various wafer paper techniques.
Shruti breaks down how to condition wafer paper, the tools and templates needed to make petal and leaves and how to get the various shapes and folded needed to create ornate flowers that look just like the real thing. If you're looking to another another style of edible flower to your disposal, wafer paper is a great alternative to gumpaste.
57:40 Minutes of Instruction
What You Will Learn
How to make wafer paper roses
Learn how to create petals, leaves and calyx needed out of wafer paper
Shruti's tips and tricks to working with wafer paper and getting the look of the roses just right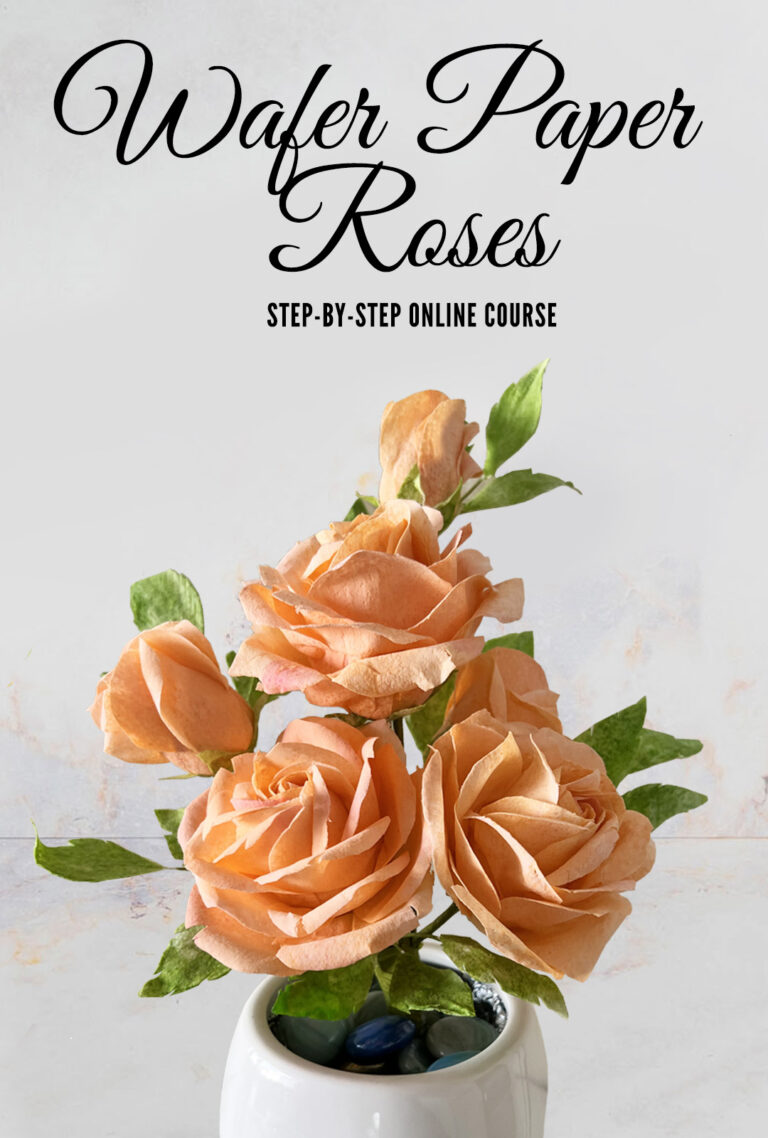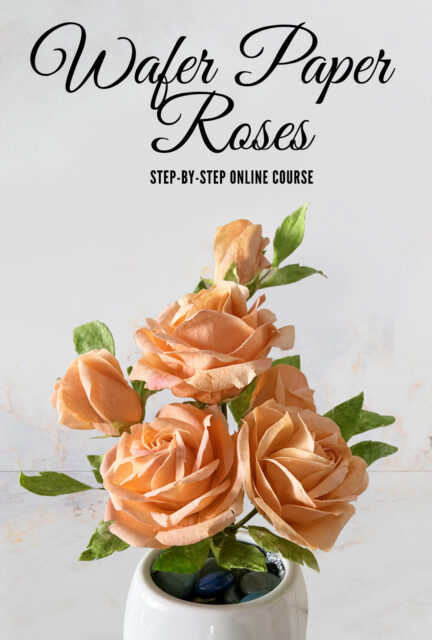 Tutorial Chapters
Introduction To Wafer Paper
Making And Storing The Conditioner
Applying The Conditioner
Climate Considerations
Coloring The Paper With Gel Colors
Coloring The Wafer Paper With Petal Dust
How To Use The Petal Templates
Making The Rose Bases
Veining The Petals
Making The Rose
Making The Rose Bud
Making The Leaves
Putting It All Together & Storage