Skill level: Intermediate
Learn to make this adorable ukulele cake that defies gravity and looks just like the real thing. In this online course, you will learn step-by-step every part of making this cake, including the wood grain, making a complicated rounded bottom that supports the cake, the strings and fret board, and how to make this cake stand up on its own.
This cake was a ton of fun to make, and everyone at the birthday party loved it. Let's get our tools and materials together and let's get started!
1:04:23 Minutes of Instruction
What You Will Learn
How to make a gravity-defying ukulele cake
Learn how to create a cake structure with a rounded bottom
How to make paint realistic wood grain
Learn all the tips and tricks needed to make the strings and instrument details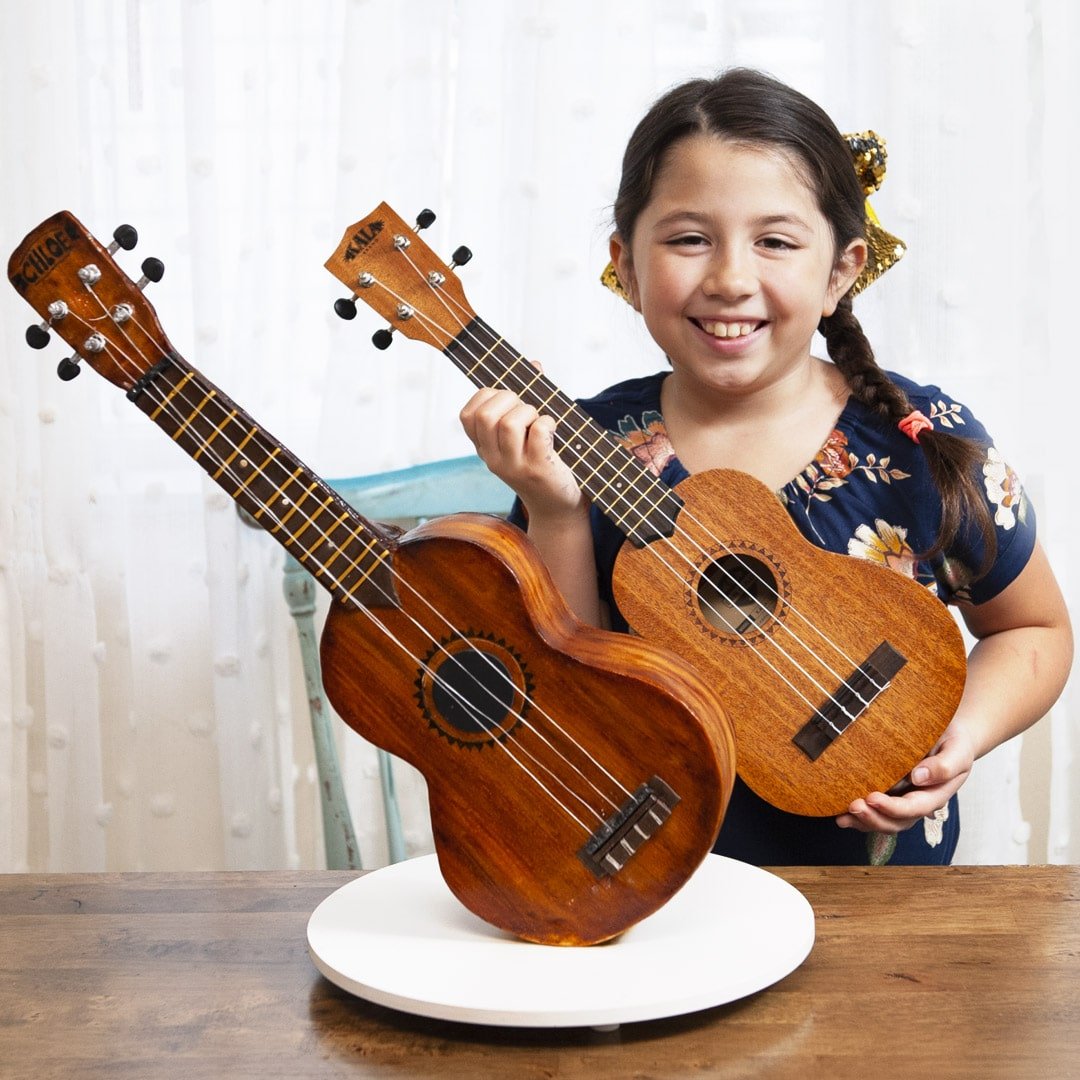 Tutorial Chapters
The ukulele structure
Stacking the cake
Frosting the cake
Covering the sides in fondant
Attaching the neck
Covering the front and back in fondant
Shaping the neck
Attaching the cake to the board
Painting the ukulele wood
Coloring the fondant details
Airbrushing
Adding details
Adding frets
Adding strings
Final details