Skill level: Intermediate
You guys have been asking for an all cake bust tutorial so here it is! This Tefit cake is made out of all cake!
Learn how to sculpt the body and head out of all cake, how to add realistic features, and a gravity defying hand, gumpaste flowers and the mossy texture of Te Fiti. You'll also learn how to make some really cool isomalt effects like the glowing heart of Te Fiti and the isomalt water board.
1:55:38 Minutes of Instruction
What You Will Learn
How to plan out cake tiers in a sculpted cake and estimate how many cake servings you will get from this sculpted cake
Tons of tips and tricks on sculpting Te Fiti from all cake (no rice cereal treats)
Learn to make a hibiscus flower and stephanotis with gumpaste
How to hand-paint the isomalt eyes
Learn how to cover a cake board with isomalt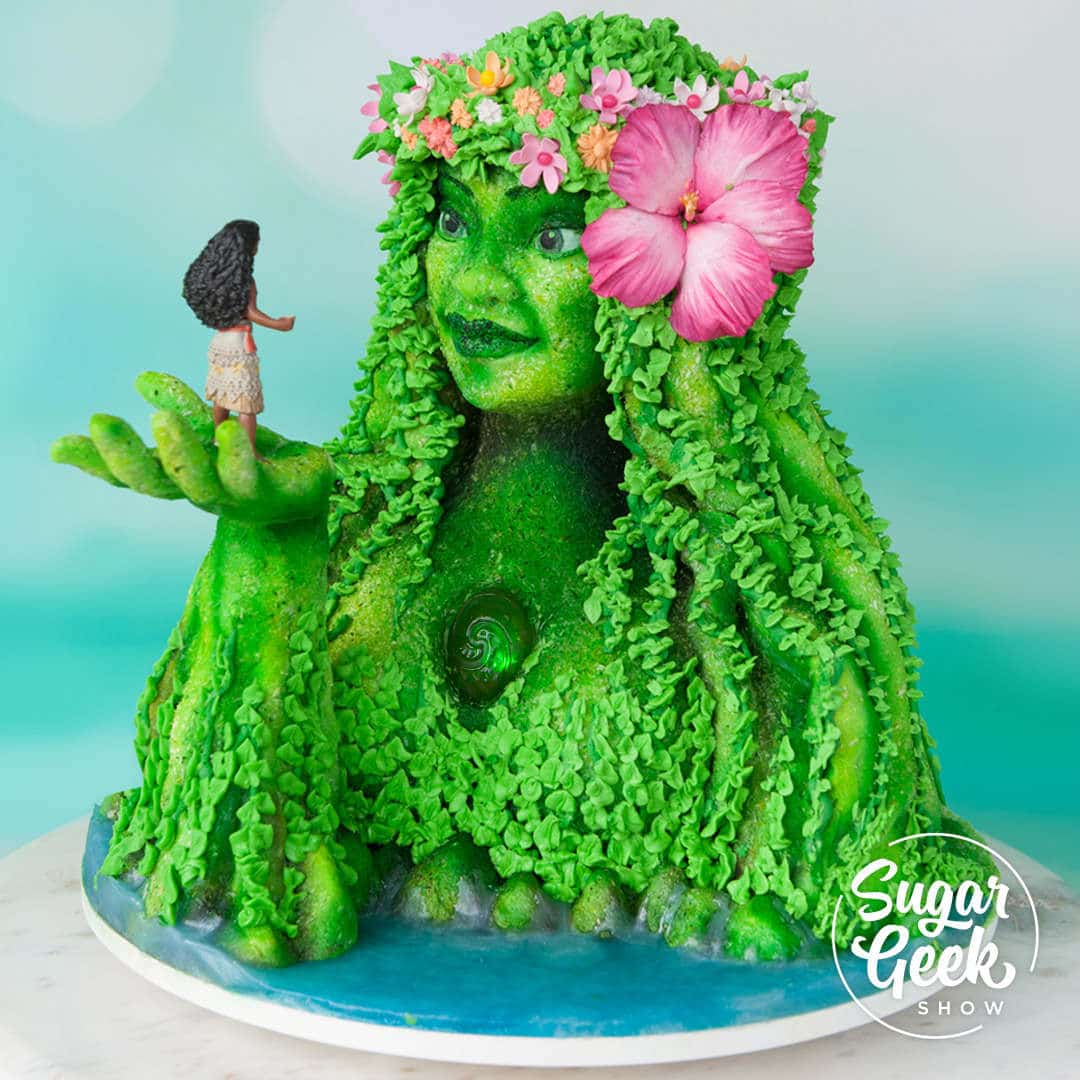 Tutorial Chapters
Te Fiti template
Building the structure
Sculpting the cakes
Making the neck and face
Making the hair
Shaping the arms and bust
Ganaching the cake
Making Stephanotis
Making a hibiscus
Hibiscus center
Dusting the hibiscus
Assembling the hibiscus
Creating the face
Making isomalt eyes
Painting the eyes
Covering the front in fondant
Shaping the face
Covering the back in fondant
Making the arm
Covering the arm
Adding Moana
Airbrushing and painting
Isomalt board
Piping vines and leaves
Finishing the board
Adding the flowers