Skill level: Intermediate
The theme of this birthday party was "Little Artists" for Arya, who is turning 4. We discussed a few options and settled on a 4-sided cake with a portrait of Arya at 1, 2, 3 and 4 years of age.
It was such a fun project and turned out so well, I'm very excited to share this technique with you. I think this technique can be applied in a number of ways and I look forward to seeing how you will apply this cool look.
47:51 Minutes of Instruction
What You Will Learn
Learn how to make an enormous square double-barrel buttercream cake
How to get super sharp buttercream edges
Learn how to use Photoshop to make your own portrait templates
How to make a realistic edible portrait on a cake with cool splatter effects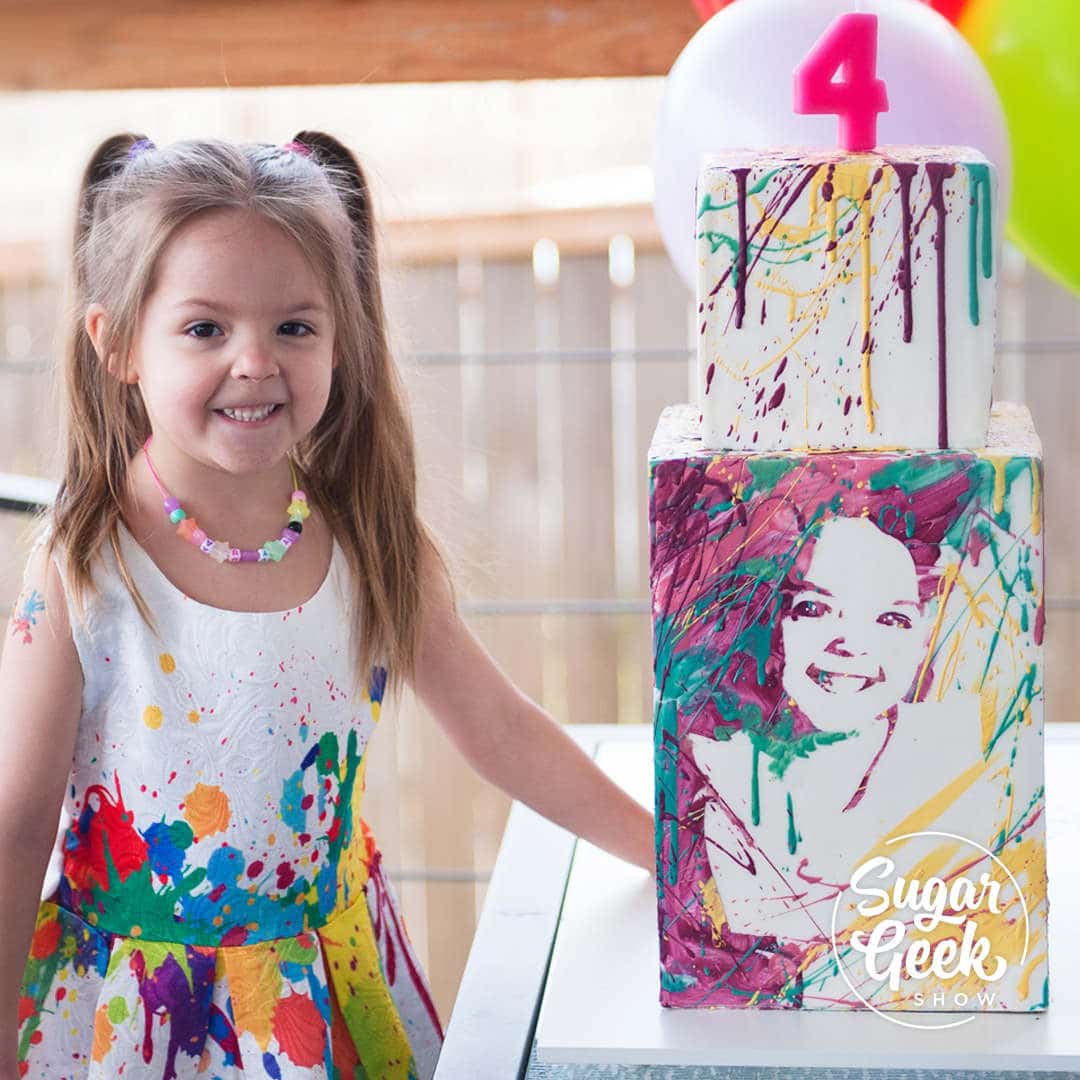 Tutorial Chapters
Making giant double-barrel cake
Getting super sharp corners
Stacking the cake
Finishing top tier
Making the portrait templates
Preparing the portrait templates
Paneling the cake
Prepping splatter colors
Making the portraits
Finishing touches