Skill level: Advanced
The most epic showpiece cake tutorial ever! A showpiece is a sculpture that is made for big events, usually a centerpiece that catches the attention and is an object of discussion and entertainment. A showpiece is generally not made of cake for many reasons. First, it has to be made many days, sometimes weeks in advance to the event. Second, it has to be on display for multiple days. Third, it needs to be portable and therefore, as light as possible.
A showpiece cake is typically covered in edible materials to show the skill of the cake artist and can be displayed along side other edible desserts and cakes. In this tutorial, I will show you how I make my showpiece cakes using many techniques like structure building, bulking, shipping and more. This is an advanced tutorial and should only be taken on by cake artists who already have sculpting and structure building under their belt.
2:18:34 Minutes of Instruction
What You Will Learn
How to plan out a large cake structure
Several tips and tricks on how to construct the wolf legs
How to keep rice cereal from falling off your structure
A simple way to build up the bulk of mega cake structures using foil
How to measure from reference photos and check your work
The most realistic way I've found to make eyes yet
Several other tips and tricks to keep your sanity while working on large-scale pieces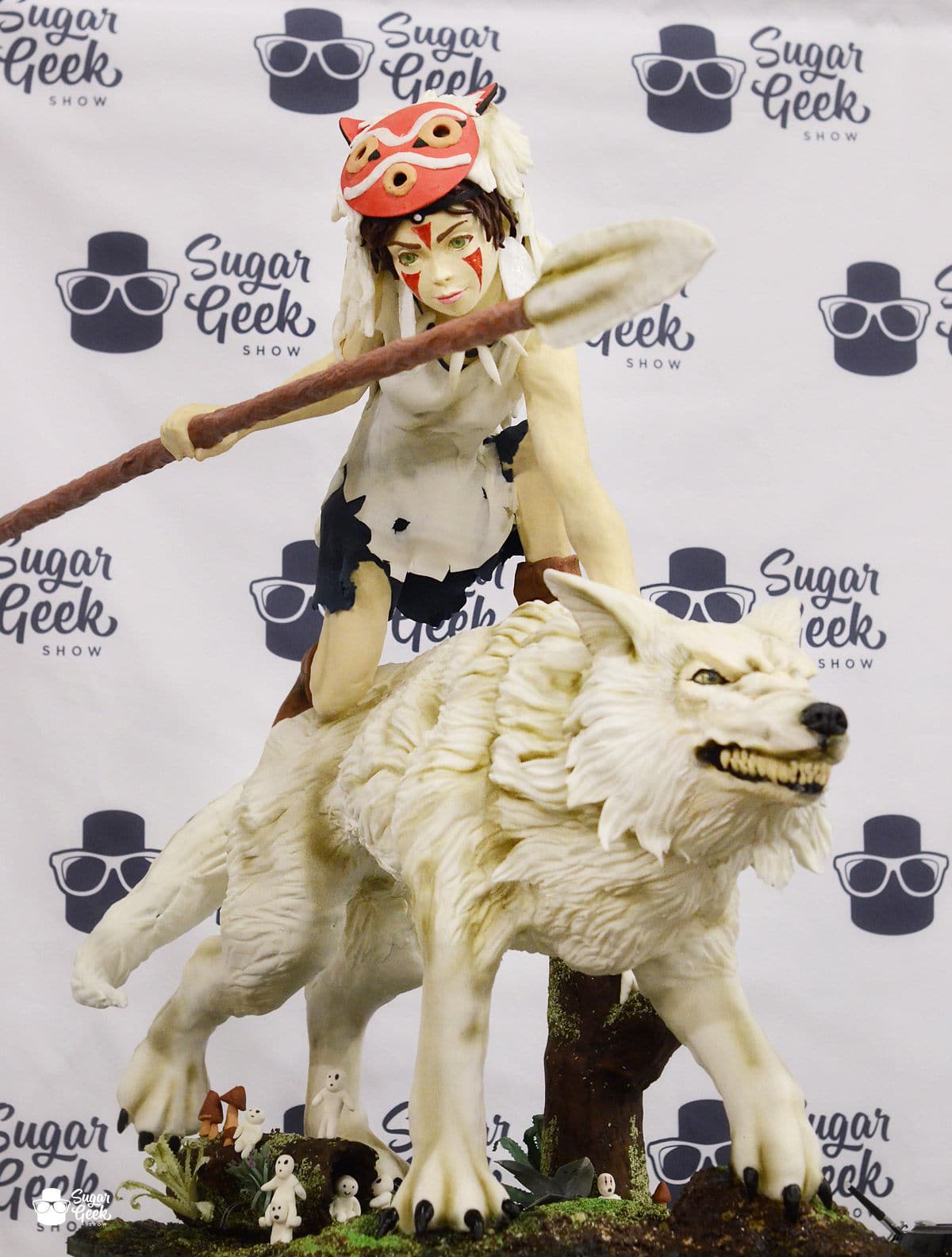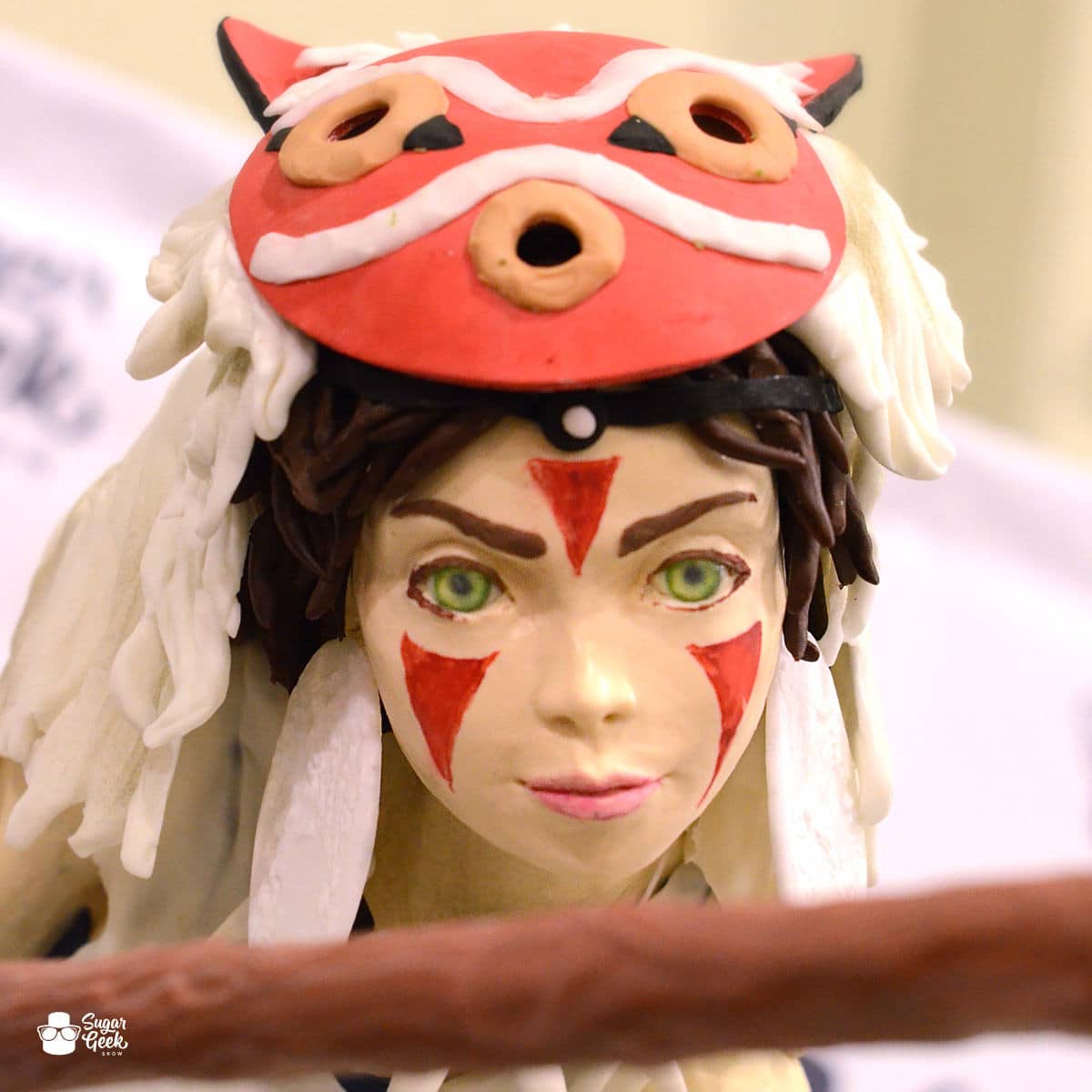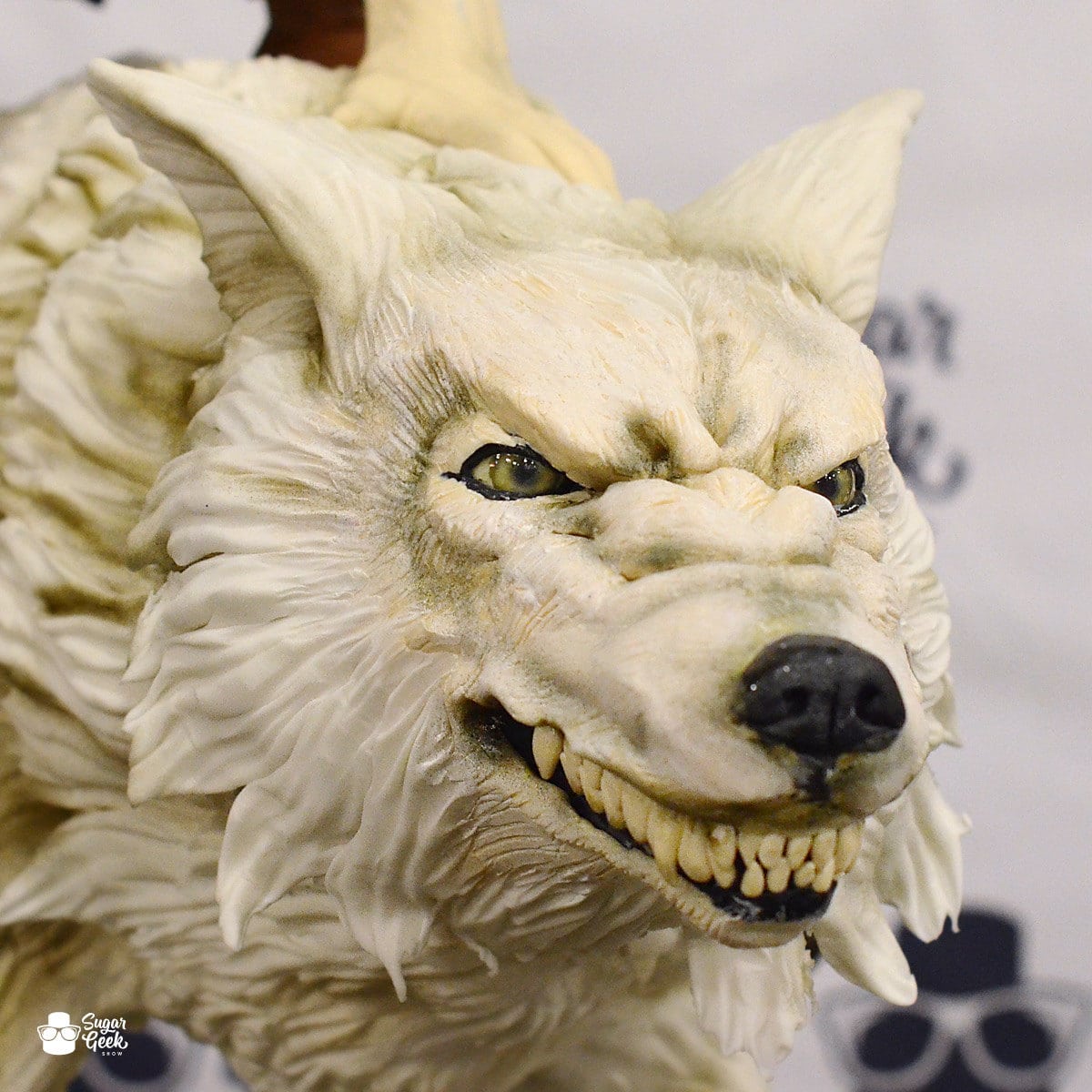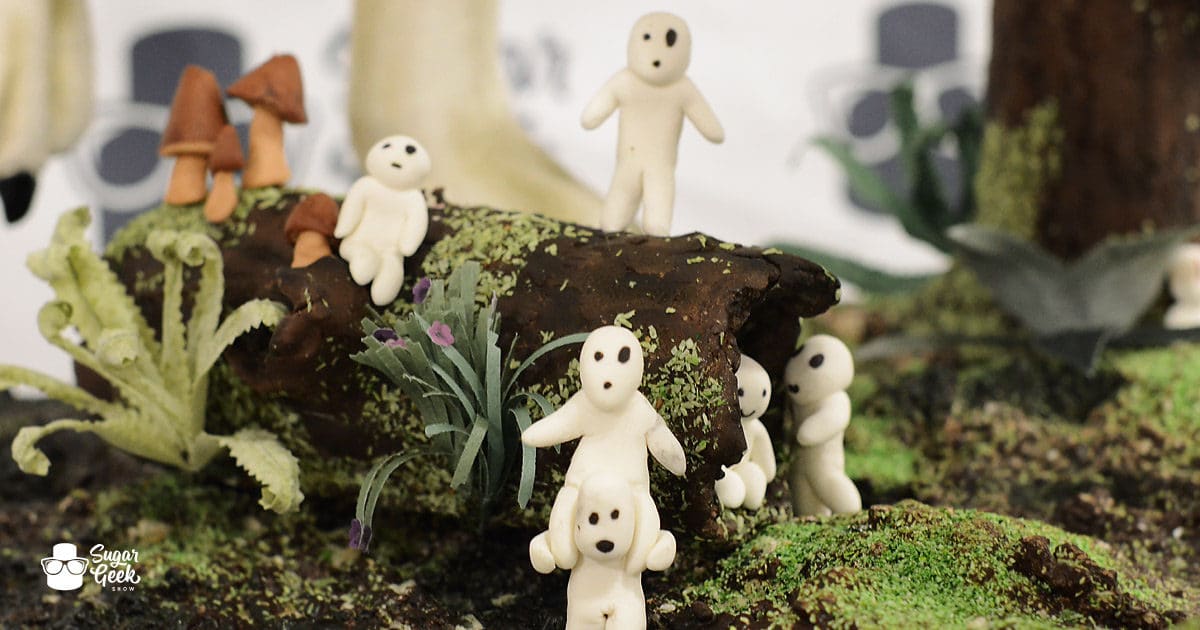 Tutorial Chapters
Calculating structure
Figuring out scale and structure planning
Building structure
Cutting wolf body template
Building the base
Wolf structure assembly
Non-edible bulking
Gluing the structure
Tinfoil bulking
Making rice cereal
Attaching rice cereal
Wrapping rice cereal
Chocolate ground cover
Sculpting the wolf teeth
Muscle detailing
Making eyes
Sculpting the wolf face
Female rider structure
Aluminum foil bulking
Modeling chocolate anatomy
First Layer Clothing
Attaching eyes
Preparing to ship
Adding details at the show