Skill level: Intermediate
Guest instructor Mik Nuzzi from Mik & Cookies joins us today teaching a lovely frog-themed cake. In this tutorial, Mik breaks down how to make and transfer royal icing designs onto cakes. Featuring a delightful frog on a lily pad, daisies and cute little mushrooms, this technique is sure to impress party-goers and guests.
There's a lot to cover in this tutorial, so let's get our tools together and let's get started!
1:07:51 Minutes of Instruction
What You Will Learn
How to combine cookie and cake decorating techniques to make unique royal icing transfers
Learn Mik's tips and tricks to get royal icing to look amazing
How to make small and large transfers
Learn how to make a frog on a lily pad, daisies and mushrooms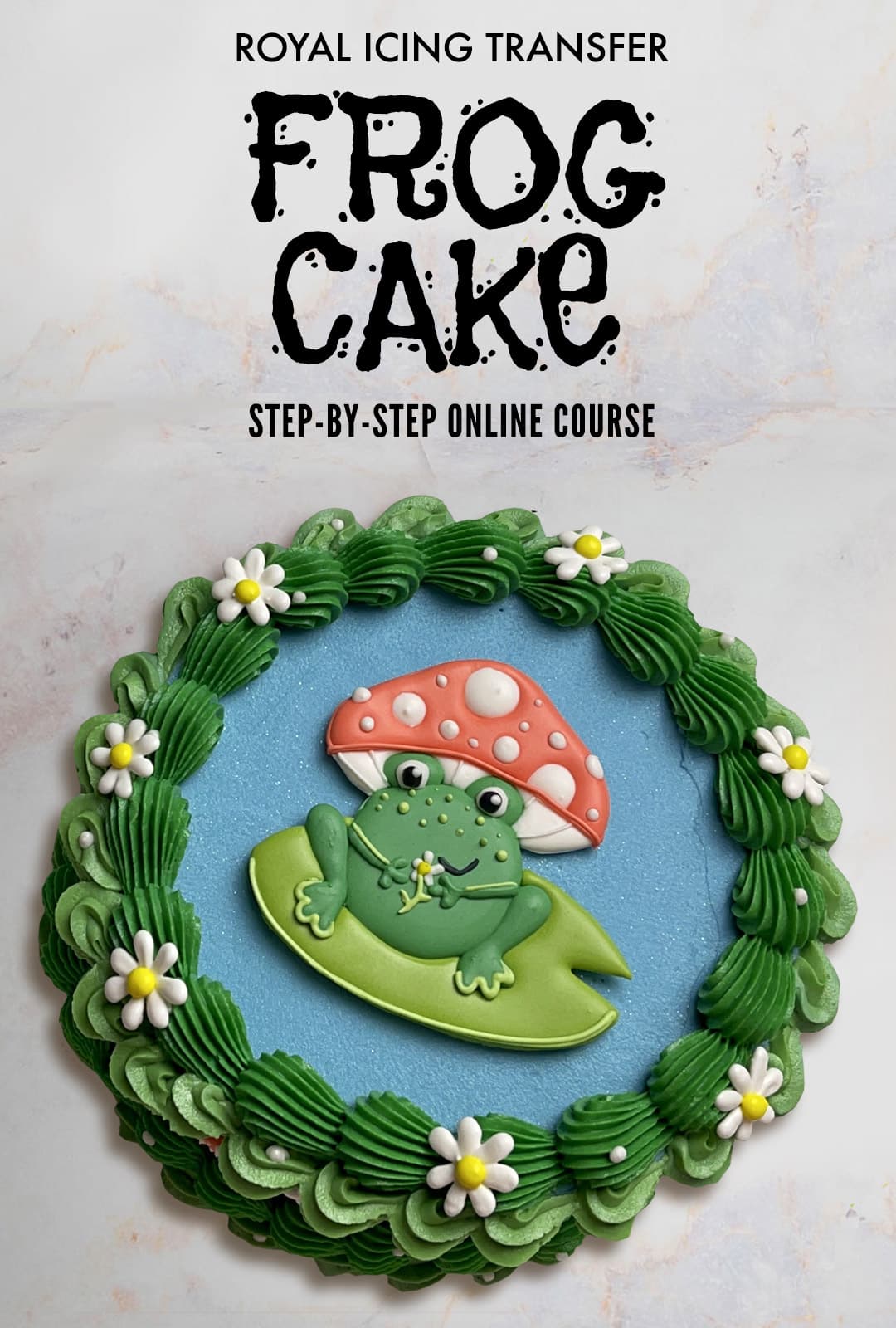 Tutorial Chapters
Making The Royal Icing
Coloring The Royal Icing
Making The Small Transfers
Making The Frog Topper
Adding The Small Transfers
Adding The Frog Topper