Skill level: Intermediate
This is a re-make of one of my very early cakes in my career. Since then, it has been pinned, shared and re-posted thousands of times.
I have always had a thing for shiny edible bling on cakes and get many requests on how to re-create these edible jewels. So here it is! How to make the purple bling cake complete with edible jewels and silver piping and gorgeous, life-like gumpaste orchids!
1:07:37 Minutes of Instruction
What You Will Learn
How to make dark purple fondant and royal icing
Learn how to create realistic sugar orchid flowers
How to create edible brooches and gems and place them on the cake
Liz Marek's technique to get piping details to flow through a cake design
How to place sugar flowers into a dummy cake tier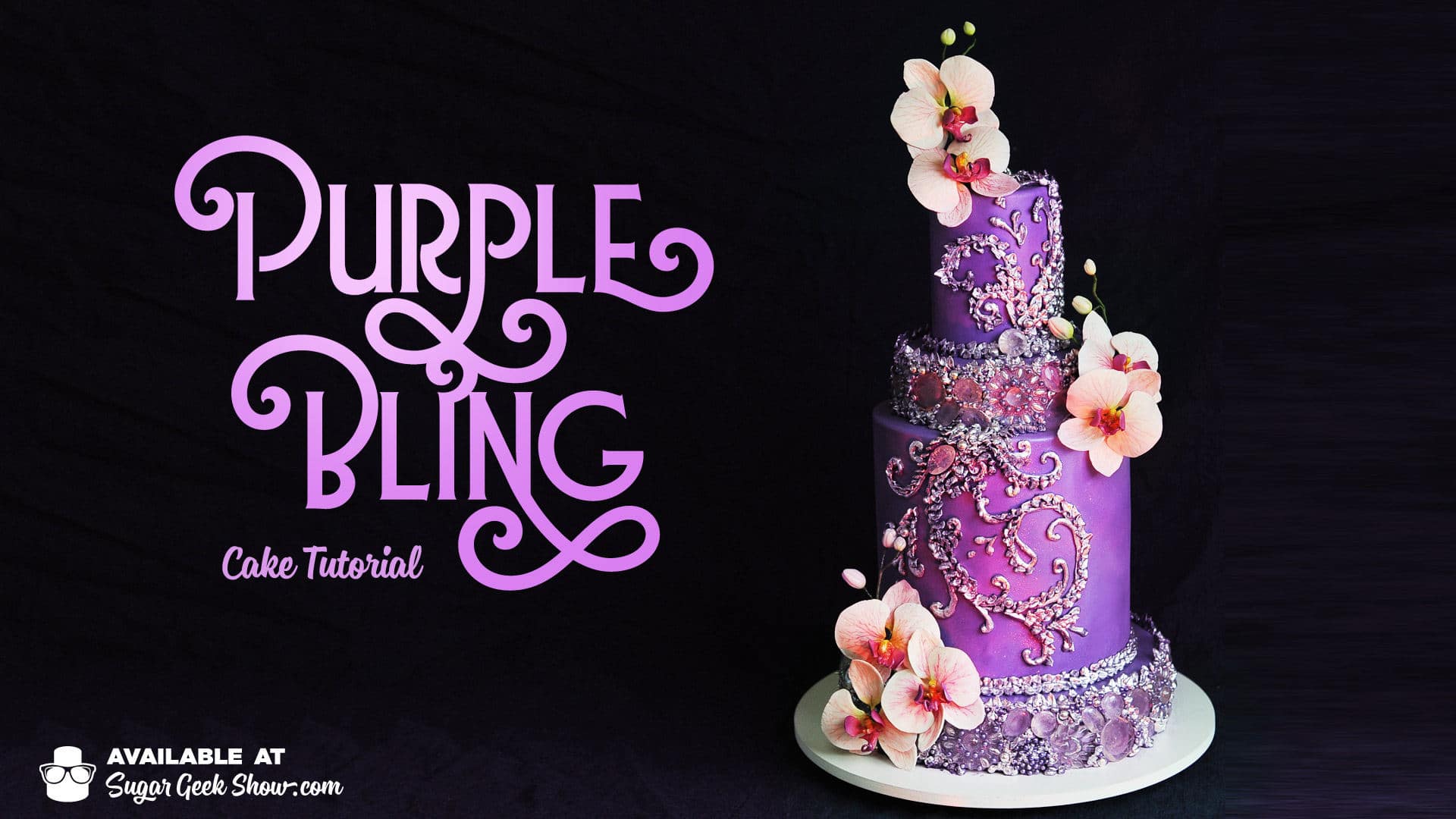 Tutorial Chapters
Making orchid petals
Making orchid center
Making the buds
Coloring the orchid
Assembling the orchid
Making purple fondant
Covering cake in fondant
Making brooches & gems
Purple royal icing
Making jewel-encrusted tiers
Stacking the tiers
Piping scrollwork
Painting the scrollwork
Attaching orchids to the cake