Skill level: Intermediate
Guest instructor Mitchie Curran is back for another edible creation featuring a pick-up-and-go six-pack cake! In this tutorial, Mitchie breaks down how to make a portable six-pack cake, featuring edible isomalt bottles, hand-made edible labels and designs using Canva and how to put it all together to create a fabulous cake perfect for Father's Day.
There's a lot to cover in this tutorial, so let's get our tools together and let's get started!
1:46:42 Minutes of Instruction
What You Will Learn
How to make an edible six-pack cake that you can actually pick up and carry around
Learn how to make the edible soda bottles
How to hand-letter and paint the labels and signage
Learn how to use Canva to quickly make custom edible designs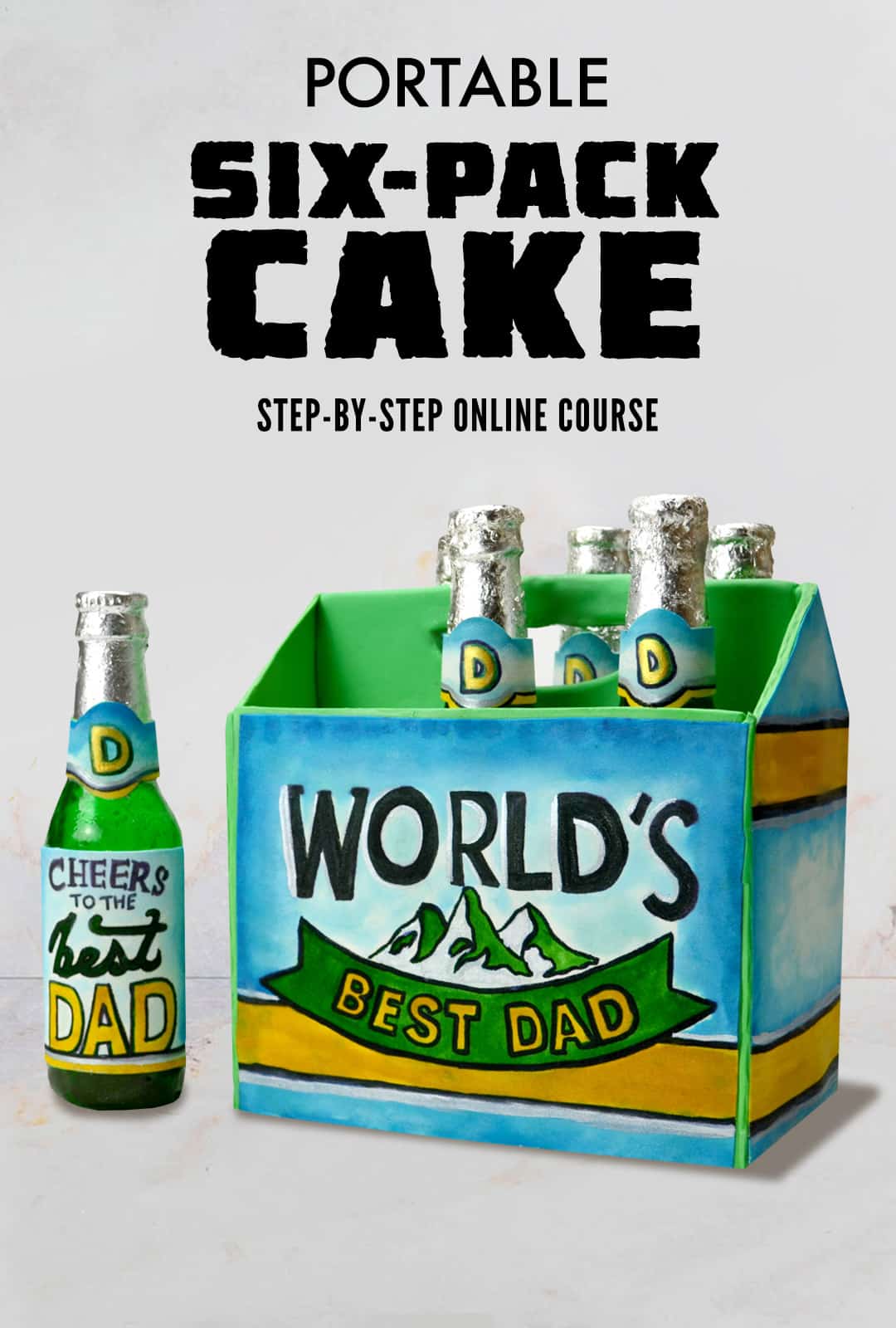 Tutorial Chapters
Supplies And Ingredients
Building Structure
Stacking Cake
Coloring The Modeling Chocolate
How To Cast Isomalt Into Molds
Cutting The Templates
Creating Graphics
Hand Painting Labels
Paneling Cake
Attaching Labels
Decorating Bottles
Final Assembly