Skill level: Intermediate
I need a nurse cake STAT! Guest instructor Shannon Mayes is back with another lovely cake for the medical professional in your life. Featuring edible candy pills, edible bottles, a realistic syringe, stethoscope, edible band-aids and a cool medical ID badge, there's something in here for every practitioner.
This design was originally created by Sarah Myers of High Five Cakes and we just love it!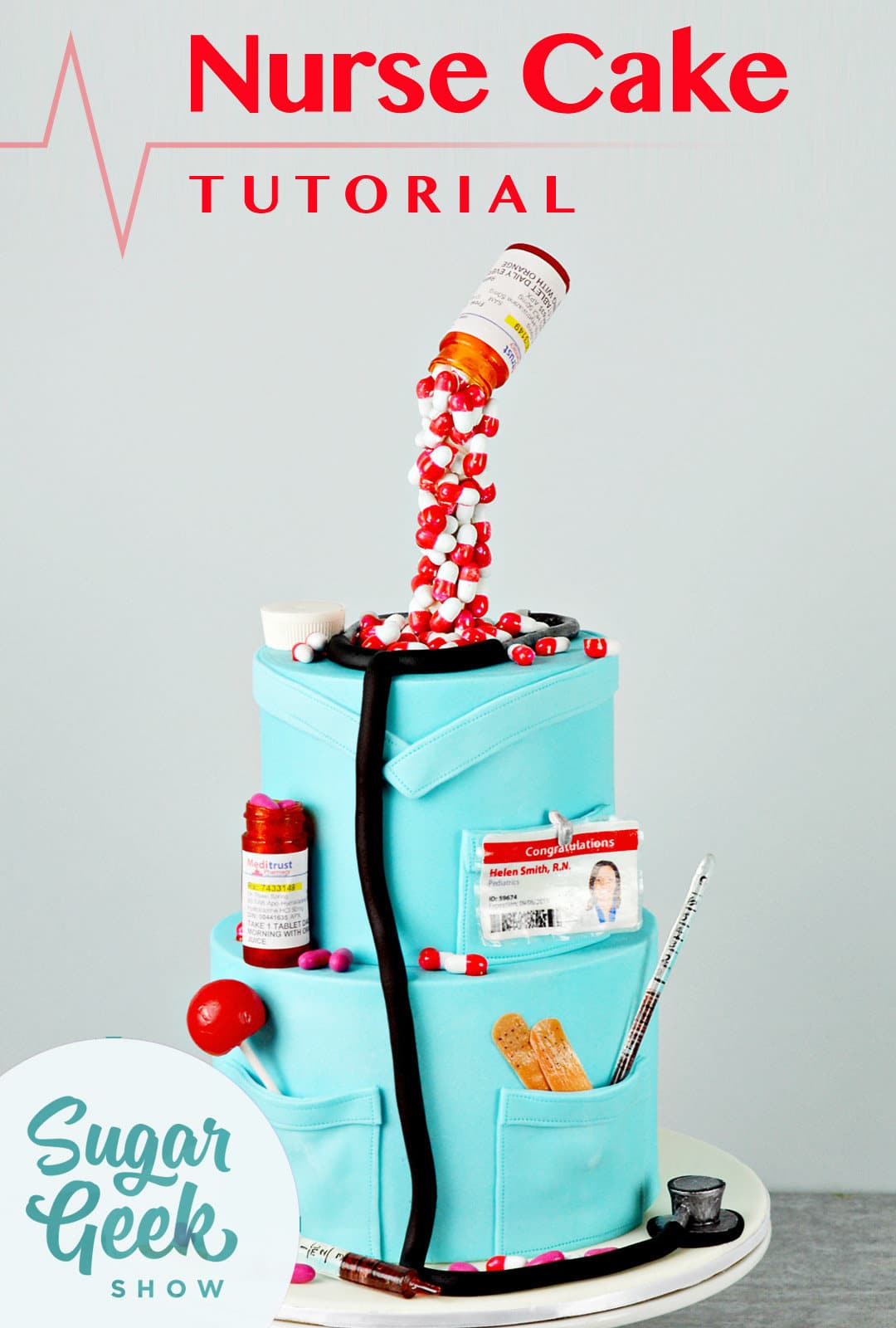 1:33:14 Minutes of Instruction
What You Will Learn
How to make a gravity-defying bottle with pills
Learn how to create a realistic edible stethoscope
Shannon's cool technique to create a medical ID badge
Learn how to make edible band-aids that stay flexible and soft
How to tie everything together to create the perfect nurse cake
Nurse Cake Tutorial Chapters
Making the thermometer mold
Pouring the syringe and pill bottle molds
Edible candy pills
Creating edible band-aids
Making the ID badge
Layering the nurse scrubs
Creating the edible stethoscope
Demolding
Creating thermometer and syringe
Coloring the pill bottle
Creating the pill bottle
Making the bottle lid
Painting syringe and thermometer
Finishing the ID card
PhotoFrost labels
Gravity-defying structure
Tying everything together for the nurse cake