Skill level: Intermediate
We continue our cake structure series with a cute no prob llama cake using threaded rod as the cake structure. Liz Marek breaks down how to use threaded rod, how to cut it without damaging the threads, how to measure and scale up a photo reference picture, along with all the fun details that make this llama shine!
We've got a lot of fun tips and tricks in this tutorial, including how to make edible pom poms, how to carve down cake and estimate the widths of objects if you only have 1 photo. Let's get our tools and materials together and let's get started!
1:11:59 Minutes of Instruction
What You Will Learn
Learn how to scale a picture reference and plan for structure
How to make a cute cartoony llama cake using a threaded rod cake structure
Learn how to create edible pom poms, cutesy fur, a grass cake board and other fun details
Learn how to sculpt a llama face and feet out of cake and rice cereal treats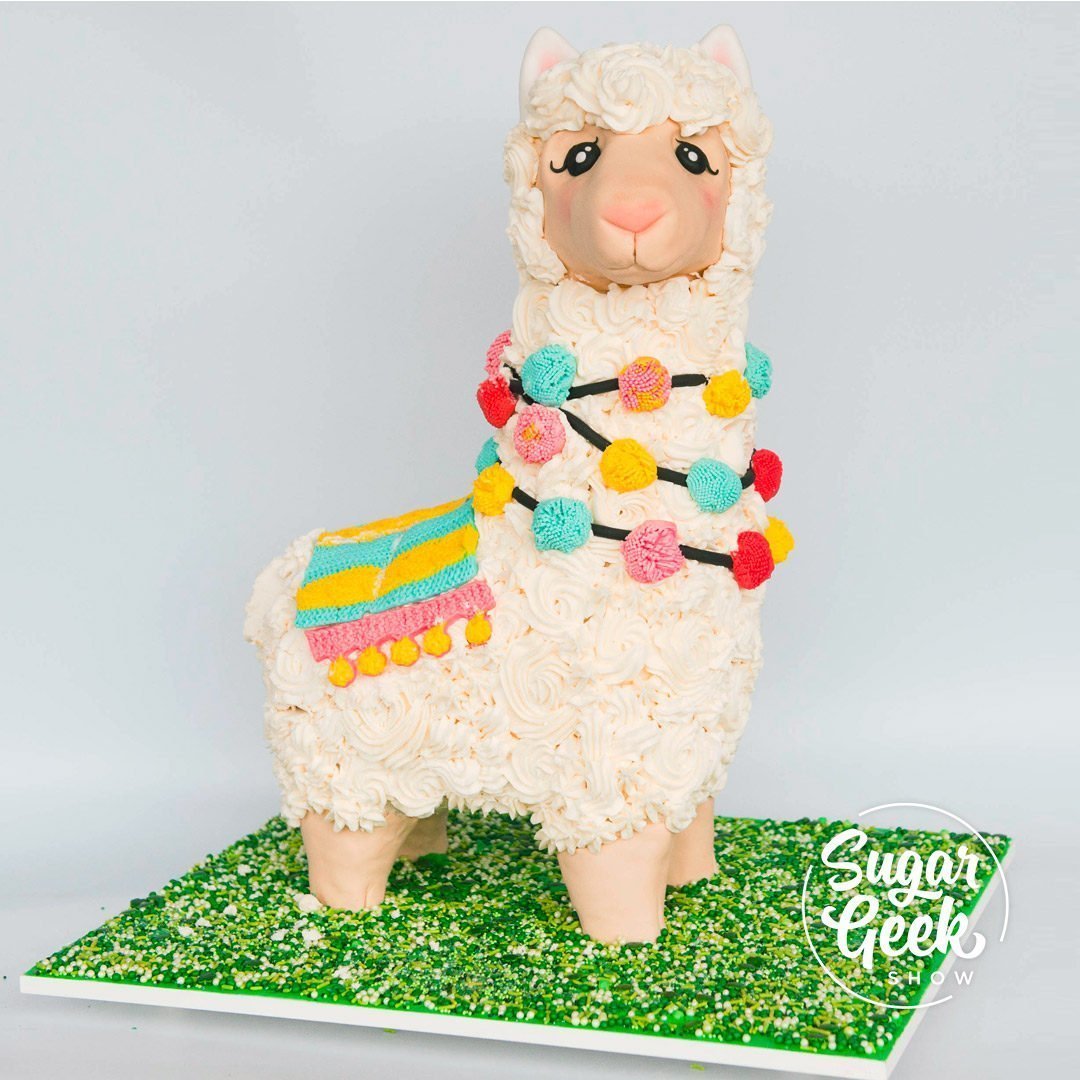 Tutorial Chapters
Materials & tools
Measuring & Scaling
Cutting threaded rod
Assembly
Carving down rice cereal
Stacking the cakes
Carving the cake
Carving the llama face
Covering with fondant
Detailing the face
Detailing the feet
Adding the fur
Making the ears
Making the necklace
Final Details