Skill level: Intermediate
Music is like a dream, and this wedding cake is no exception! Learn how to craft a drum tier, a beautiful staircase piano key double barrel, a musical heart detail, and a keepsake cake topper, made out of clay that will never go bad.
There's plenty of details, tips and tricks to cover, so let's get started!
1:01:17 Minutes of Instruction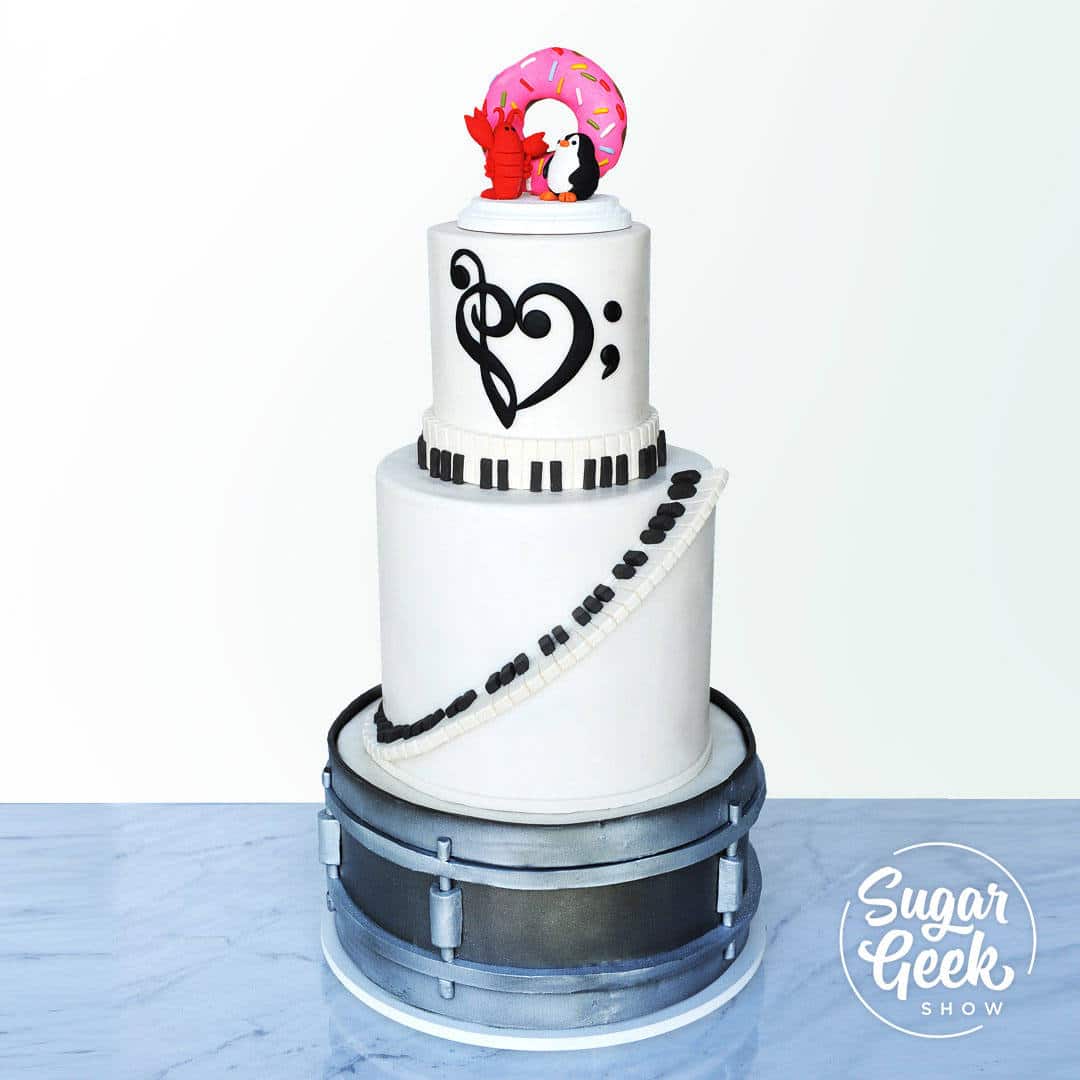 What You Will Learn
How to create a wedding cake out with a musical theme
Learn to make a keep-sake cake topper that will last
How to get a awesome silver finish on the drum tier
Learn the tricks to make a staircase tier
How to create a wedding cake out with a musical theme
Tutorial Chapters
Stacking the cake
Making the staircase
Final crumbcoat
Making a keepsake cake topper
Making the donut
Making the penguin
Making the lobster
Covering the cake
Prepping modeling chocolate
Airbrushing the cake: part 1
Making the drum details
Airbrushing the cake: part 2
Covering the stair tier
Making the piano keys
Finishing the bottom
Making the top tier piano keys
Adding the heart detail
Stacking the cake