Skill level: Intermediate
For my son's 2nd birthday, it was pretty easy to pick a theme, monster trucks! Ezra is constantly talking about trucks so we went all out for his party, and the cake was no exception.
In this tutorial, you will learn how to make a gravity-defying monster truck birthday cake and actually can roll around, so we made a texas sheet cake that it put tire treads into. And speaking of tires, yes, the tires are edible too!
There's many cool details and tricks in this tutorial, so let's get our tools together and let's get started.
1:03:36 Minutes of Instruction
What You Will Learn
How to make a birthday cake in the shape of a monster truck
Learn how to create the structure to support this gravity-defying design
How to hand-paint the flames and make the edible tires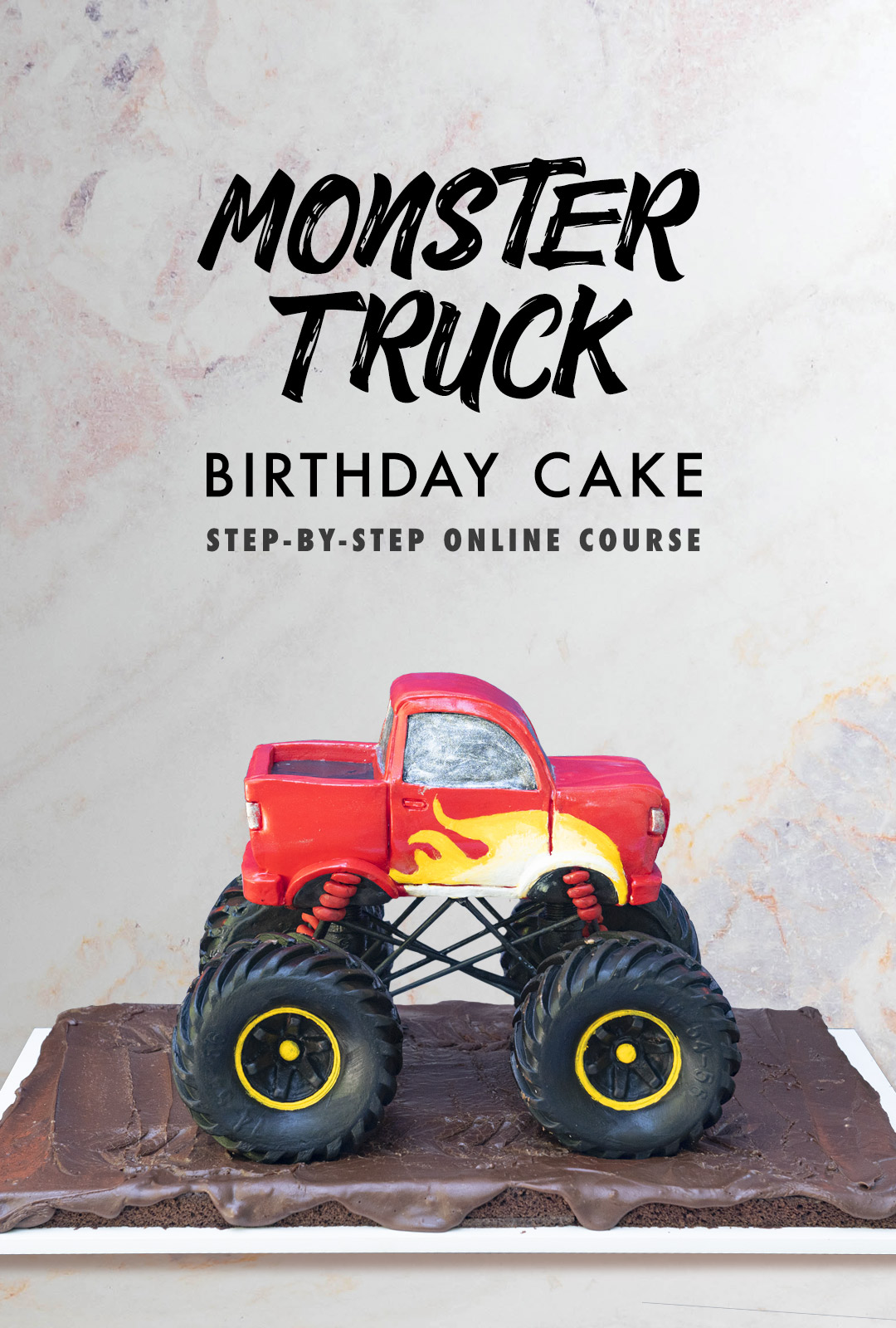 Tutorial Chapters
Adding the monster clay
Building the mold casing
Adding the tire to the mold
Adding the Oomoo
Making the chocolate tire
Cutting the threaded rod
Making the base
Adding the tires
Adding the chassis
Painting the base and tires
Stacking and carving the cake
Crumb coating the cake
Covering the cake in fondant
Adding the fenders
Adding the bumpers and lights
Adding the grill
Adding the straws
Painting the details
Painting the flames
Adding the shock absorbers