Skill level: Intermediate
In this tutorial, Liz Marek breaks down how to create a cute cartoon monster from a picture. You will learn how to scale a reference picture, how to plan out the internal structure to make the cake gravity-defying, and how to carve and add details to the cake.
This cake structure is perfect for the beginning cake decorator who wants to jump into learning more about cake structures, but doesn't know where to start. There's many tips and tricks to cover in this tutorial, so let's get our tools together and let's get started!
1:17:33 Minutes of Instruction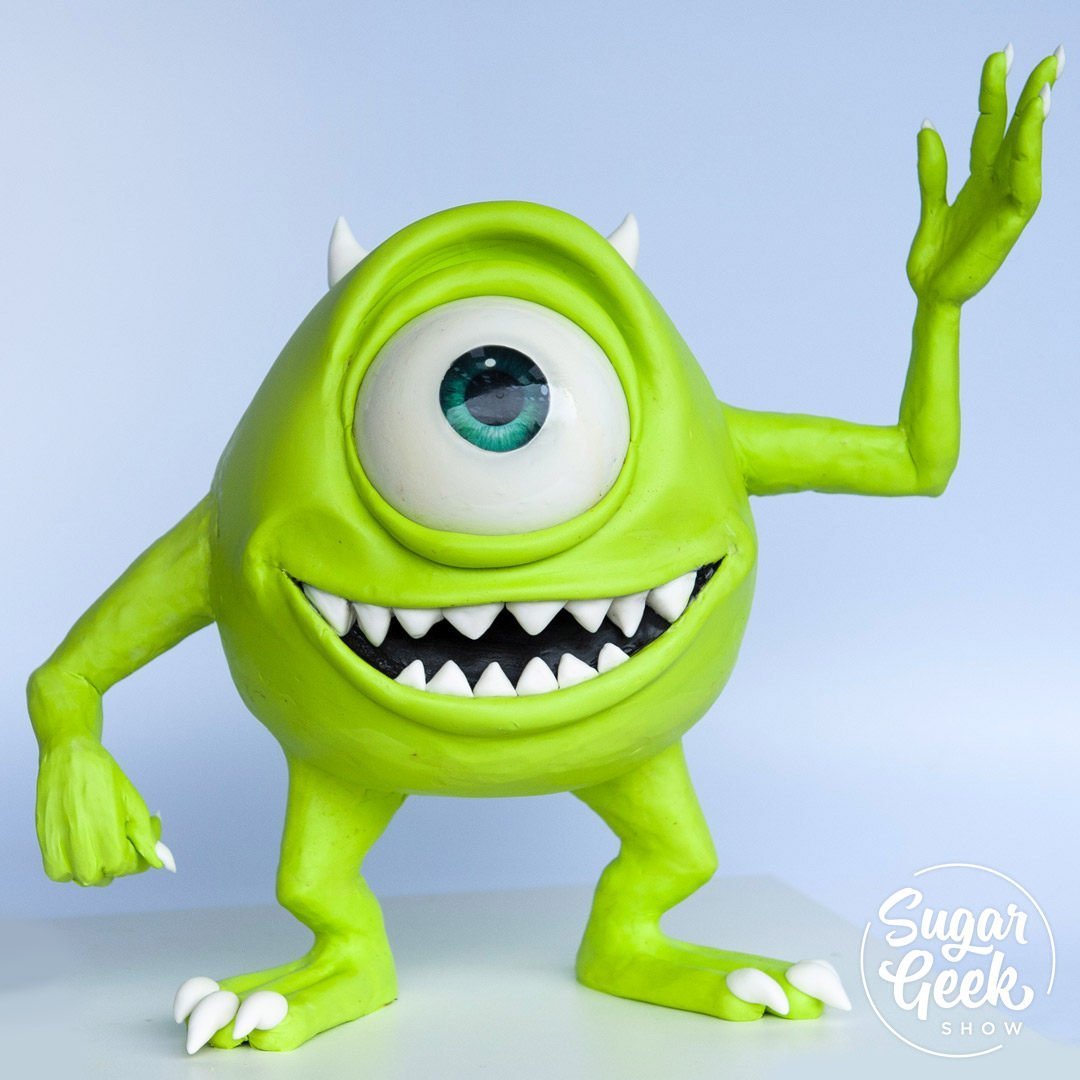 What You Will Learn
Learn how to scale a picture reference and plan for structure
How to cut wood for custom cake boards and how to cut threaded rod
Learn how to use armature wire for complex shapes and structures
Several tips and tricks on how to carve and cover the cake
Learn how to make a large shiny isomalt eyeball
Tutorial Chapters
Planning & scaling
Cutting threaded rod & wood
Structure assembly
Making armature arms
Adding rice cereal treats
Carving rice cereal treats
Stacking & carving cake
Smooth ganache layer
Modeling chocolate
Isomalt eye
Covering the cake
Details & Smoothing seams
Adding the eye
Legs & feet
Arms & horns
Adding teeth