Skill level: Intermediate
Guest instructor Mik Nuzzi is back with another cookie creation. This spook-tacular Jack-O-Lantern not only is a cookie jar that holds delicious delicacies inside, it's ALSO a cookie! Mik provides all the tips and tricks needed to create this 3D cookie masterpiece.
In this tutorial, you will learn how to shape, bake and stack the cookies together, how to create the candy-shaped cookies, how to pipe and ice the Jack-O-Lantern, how to create the edible bat wings and how to create the cookie jar lid.
1:12:11 Minutes of Instruction
What You Will Learn
Learn how to create a 3D Jack-O-Lantern cookie jar… out of cookies!
How to bake, create and stack the cookies into a fun pumpkin shape
Learn how to color your icing to a cohesive color scheme
How to create the edible bat wings and mini-candy cookies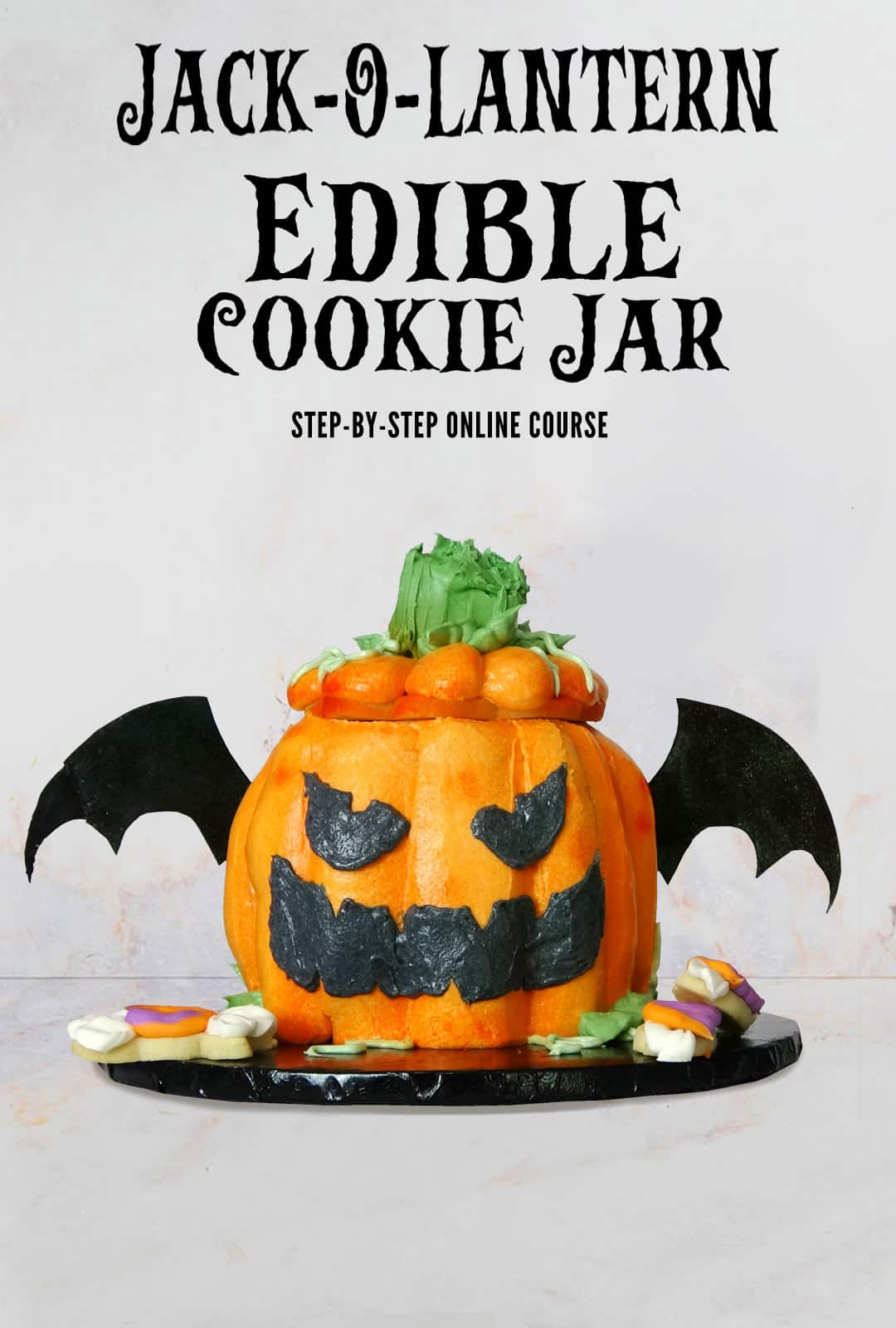 Tutorial Chapters
Making The Cookie Dough
Rolling Out The Cookie Dough
Cutting Out & Baking The Cookies
Making The Wafer Paper Bat Wings
Making The Royal Icing
Coloring The Royal Icing
Assembling The Cookie Jar
Decorating The Candy Cookies
Making Green Royal Icing
Making The Pumpkin Stem
Making The Buttercream
Coloring The Buttercream
Making The Cookie Jar Lid
Decorating The Cookie Jar
Adding The Stem To The Lid
Airbrushing The Lid And Jar
Making Black Buttercream
Adding The Face
Adding The Final Decorations