Skill level: Intermediate
Guest instructor Sidney Galpern is back for another isomalt extravaganza.
In this tutorial, Sidney breaks down how to make a 100% isomalt succulent terrarium. Sidney shows how to form and pull 3 different kinds of succulents, along with creating the terrarium with super-clear, bubble-free glass panes. Sidney offers a ton of tips and tricks on getting your isomalt this clear and how to work with it.
Sidney also shows hand-painting techniques and airbrushing on the succulents and which color products can actually paint onto isomalt and how to seal the color in.
There's a lot to cover in this tutorial, so let's get our tools together and let's get started!
1:44:49 Minutes of Instruction
What You Will Learn
How to create a 100% isomalt succulent terrarium
Learn how to form and pull 3 different isomalt succulents
How to create super-clear no-bubbles isomalt glass panes
Learn how to paint and airbrush onto the succulents and seal in the color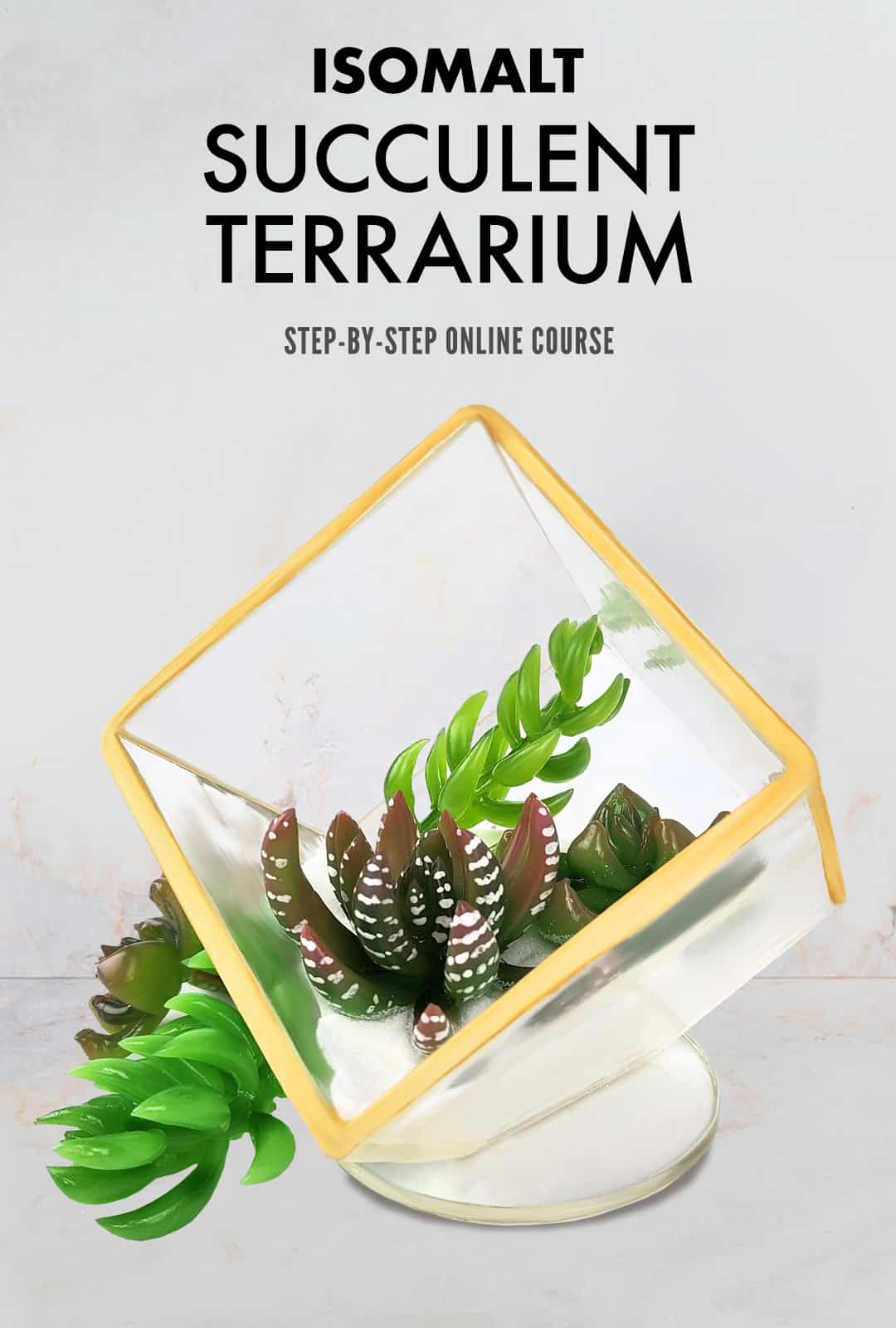 Tutorial Chapters
Making The Clear Isomalt Walls
Coloring The Isomalt
Pulling The Isomalt
Making The Zebra Succulent
Reheating The Isomalt
Making The Echevaria
Making The Burro's Tail
Cutting Off The Corners
Assembling The Terrarium Pt.1
Shading The Succulents
Adding The Secondary Colors
Hand Painting The Zebra Succulent
Assembling The Terrarium Pt.2
Arranging The Succulents