Skill level: Intermediate
Guest instructor and resident Food Producer Erin Fale has an awesome Flamingo pool floaty cake, complete with an awesome pineapple drink and edible umbrella!
If you've wanted to try out sculpting a cake into a magnificent work of art but were feeling nervous about how to start learning sculpting, this tutorial is perfect for you. Erin tackles this tricky cake in a beginner-friendly fashion while offering tips and tricks that make the process a breeze.
1:09:31 Minutes of Instruction
What You Will Learn
How to make a gravity-defying flamingo pool floaty out of edible materials
Learn how to decorate and construct a cake board in a custom backyard pool shape
How to make the pineapple drink
Learn how to work with wafer paper to make edible umbrellas
All of Erin's tips and tricks to get the plastic look of the floaty and pineapple texture just right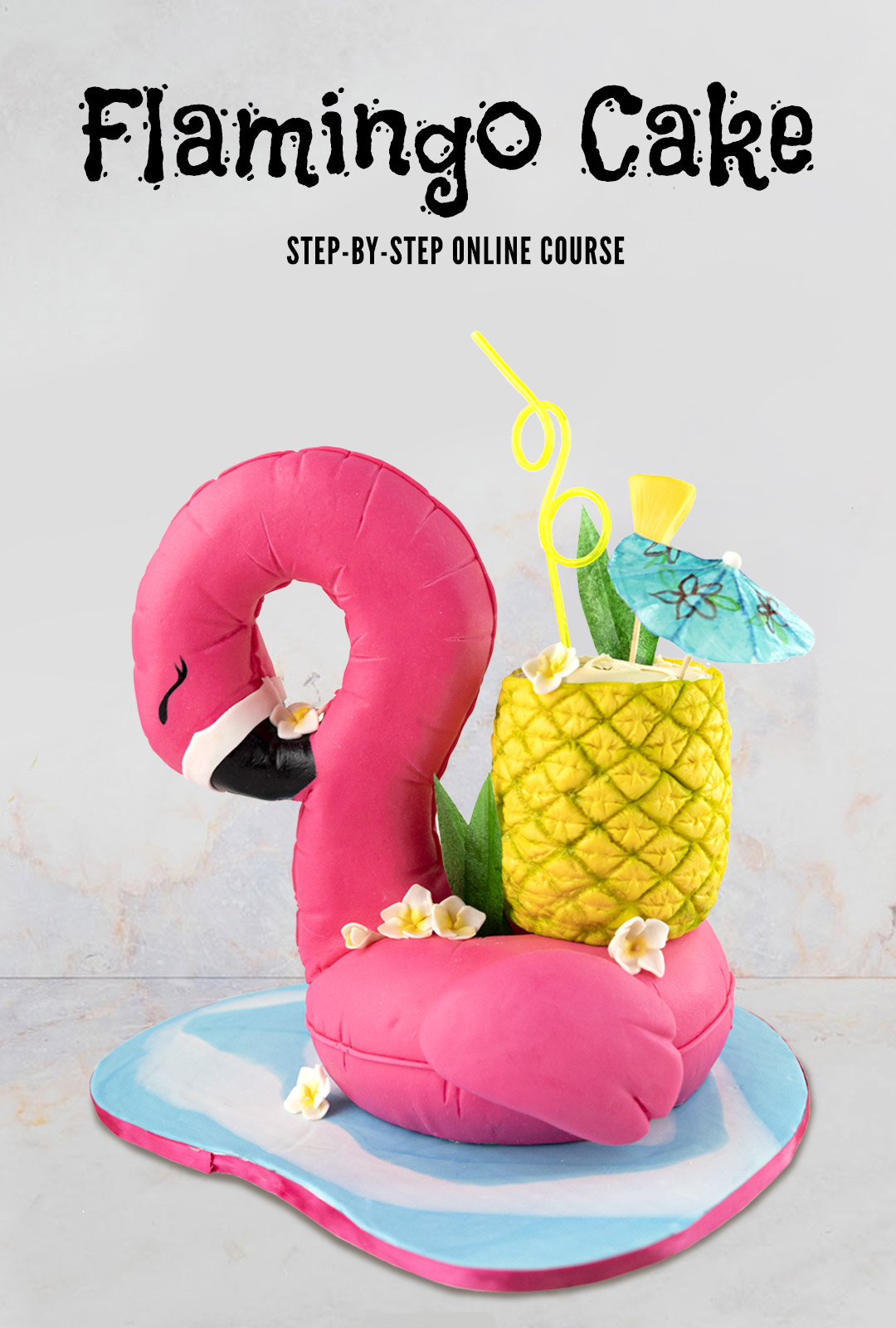 Tutorial Chapters
Introduction 0:56
Making The Wafer Paper Umbrella
Shaping The Flamingo Head
Stacking The Flamingo Cakes
Carving The Cakes
Crumb Coating The Cakes
Covering The Cakes In Fondant
Covering The Pool Floaty In Fondant
Texturing The Pool Floaty
Making The Pina Colada
Shaving And Trimming The Head
Covering The Board In Fondant
Covering The Head In Fondant
Making The Wings
Painting The Pineapple
Putting The Flamingo Together
Detailing The Flamingo
Adding The Pina Colada
Making The Garnishes
Adding The Garnishes