Skill level: Intermediate
Guest instructor Kyong Bell joins us for this awesome Encanto-themed birthday cake project! Learn how to create every character from the movie as a cupcake topper with fondant, how to make patterned fondant and panel a cake with it, and how to make a light-up candle on the cake.
In addition to all of this, you will also learn how to create the special doors on the house from the film, and how to draw and paint details on fondant.
There's a lot to cover in this tutorial, so let's get our tools together and let's get started!
2:03:17 Minutes of Instruction
What You Will Learn
Learn how to create an Encanto birthday cake with cupcake toppers of every character from the film
How to make a patterned fondant panel and panel a cake
Learn how to make a light-up candle topper
How to paint and draw details on fondant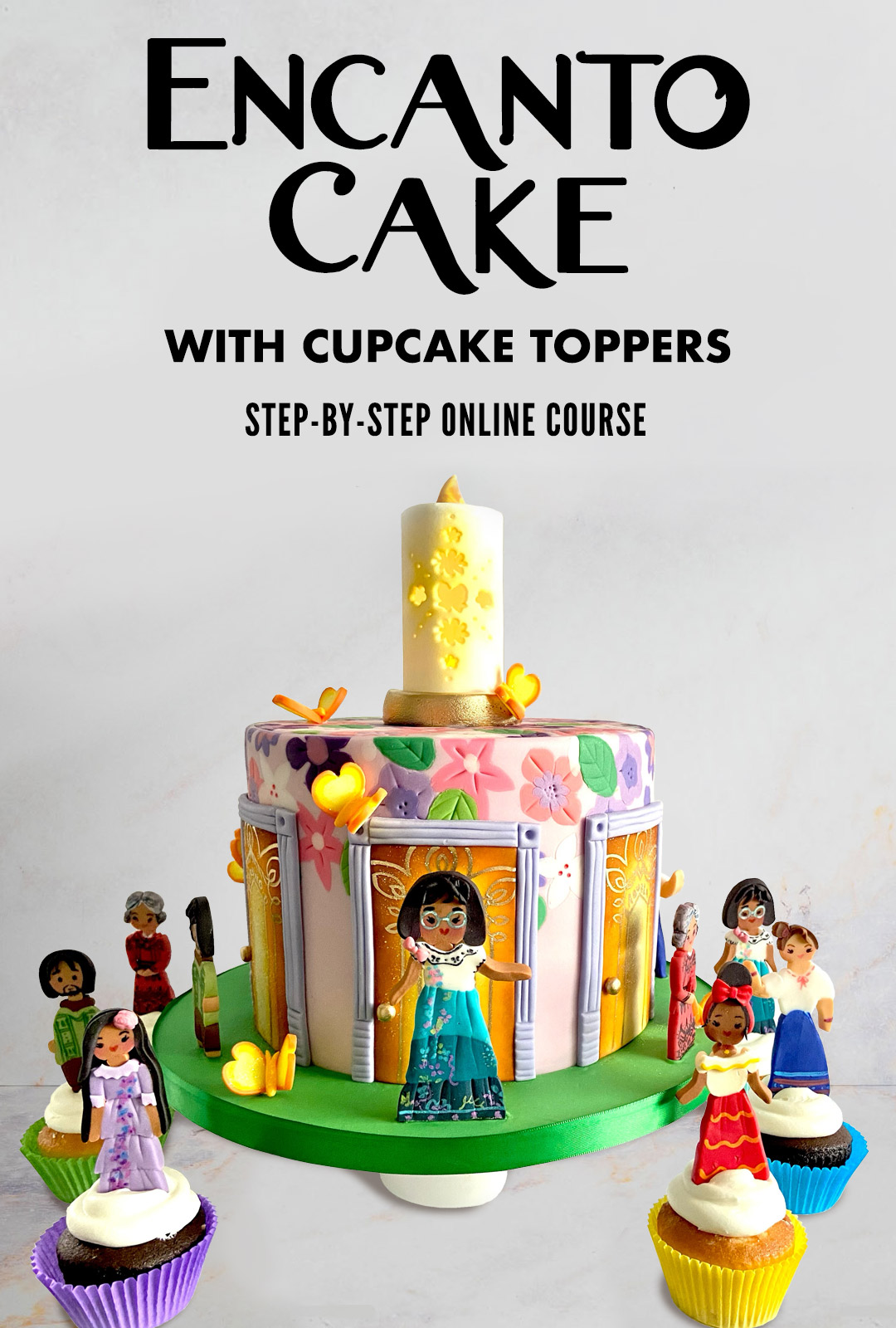 Tutorial Chapters
Making Isabela
Making Abuela
Making Bruno
Making Luisa
Making Dolores
Making Mirabel
Adding Details To Bruno
Adding Details To Abuela
Making The Butterflies
Rolling Out The Fondant
Making The Flower Pattern
Paneling The Fondant
Covering The Cake Board
Making The Doors
Adding The Doors And People
Making The Candle Topper
Finishing Touches