Skill level: Intermediate
Birthday cakes are one of my favorite things to make and this castle cake with a dragon cake topper is the perfect sort of cake to make for the little king or queen's birthday.
Learn how to make a dragon cake topper with posable wings, isomalt dragon fire, all the little details on the castle, how to hand-letter fancy monograms and more!
1:04:39 Minutes of Instruction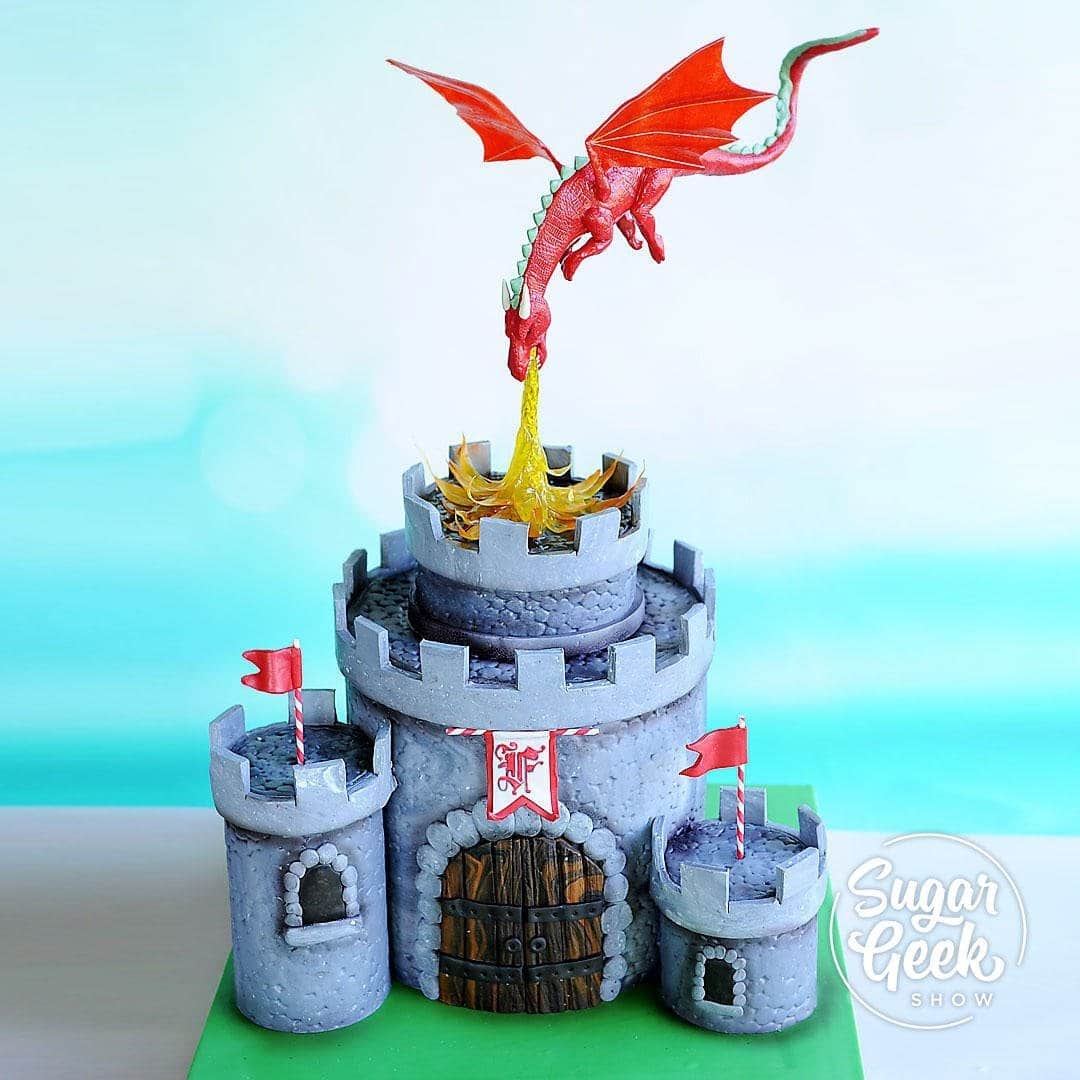 What You Will Learn
Learn how to create a stylized dragon cake topper with posable wings
How to make isomalt dragon fire
Learn how to make hand-lettered castle flags and banners
How to cover a large double barrel cake
Liz Marek's simple technique to make realistic stone texture
Tutorial Chapters
Making the dragon armature
Building up dragon
Adding teeth to jaws
Painting the dragon wings
Prepping the cakes
Stacking double barrel
Making dragon fire
Adding jaws to dragon head
Roughing out the dragon head
Roughing out the body
Making dragon legs
Adding texture to dragon
Adding dragon horns
Attaching wings to body
Making dragon spines
Covering cake board
Coloring castle brick
Paneling the double barrel
Paneling the towers
Making the front gate
Adding turrets
Finishing the front gate
Making flags
Airbrushing
Finishing fire
Sculpted Dragon Castle Cake Tutorial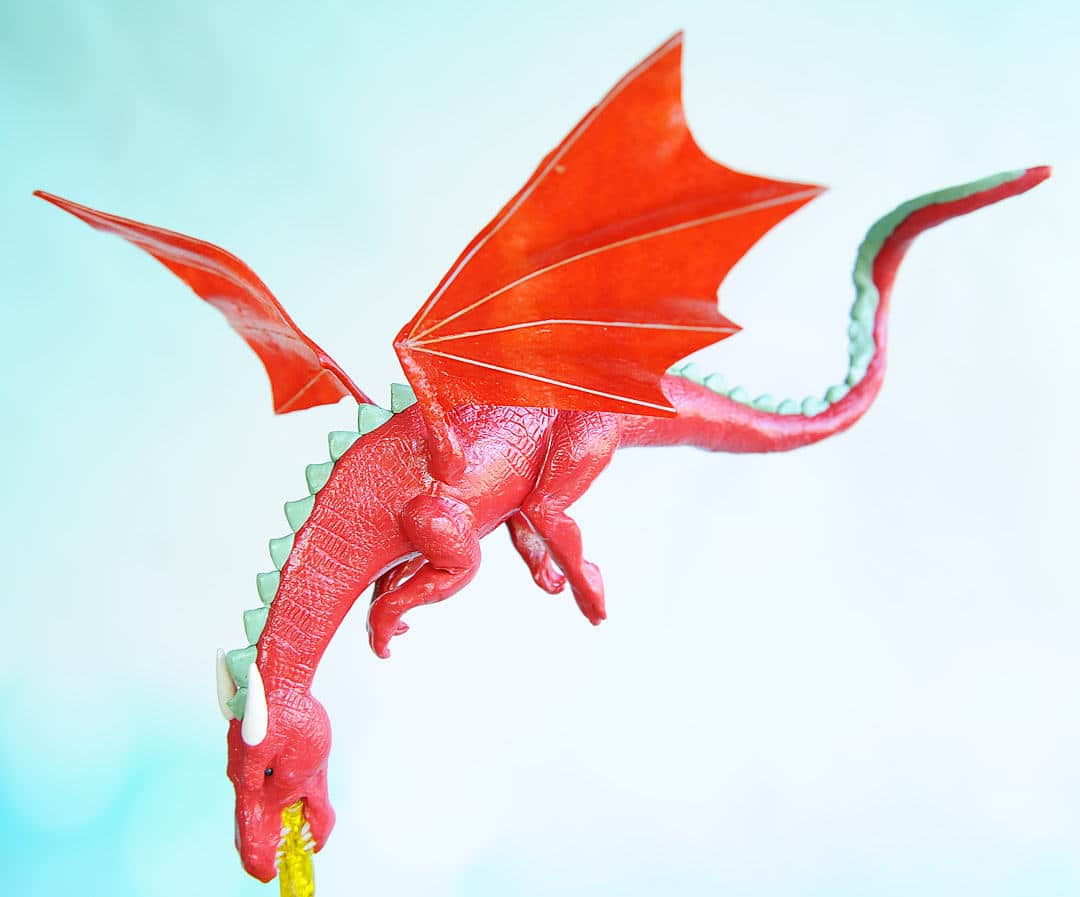 Fly you fools! I made this cake for my friend's son's birthday and he absolutely loved it.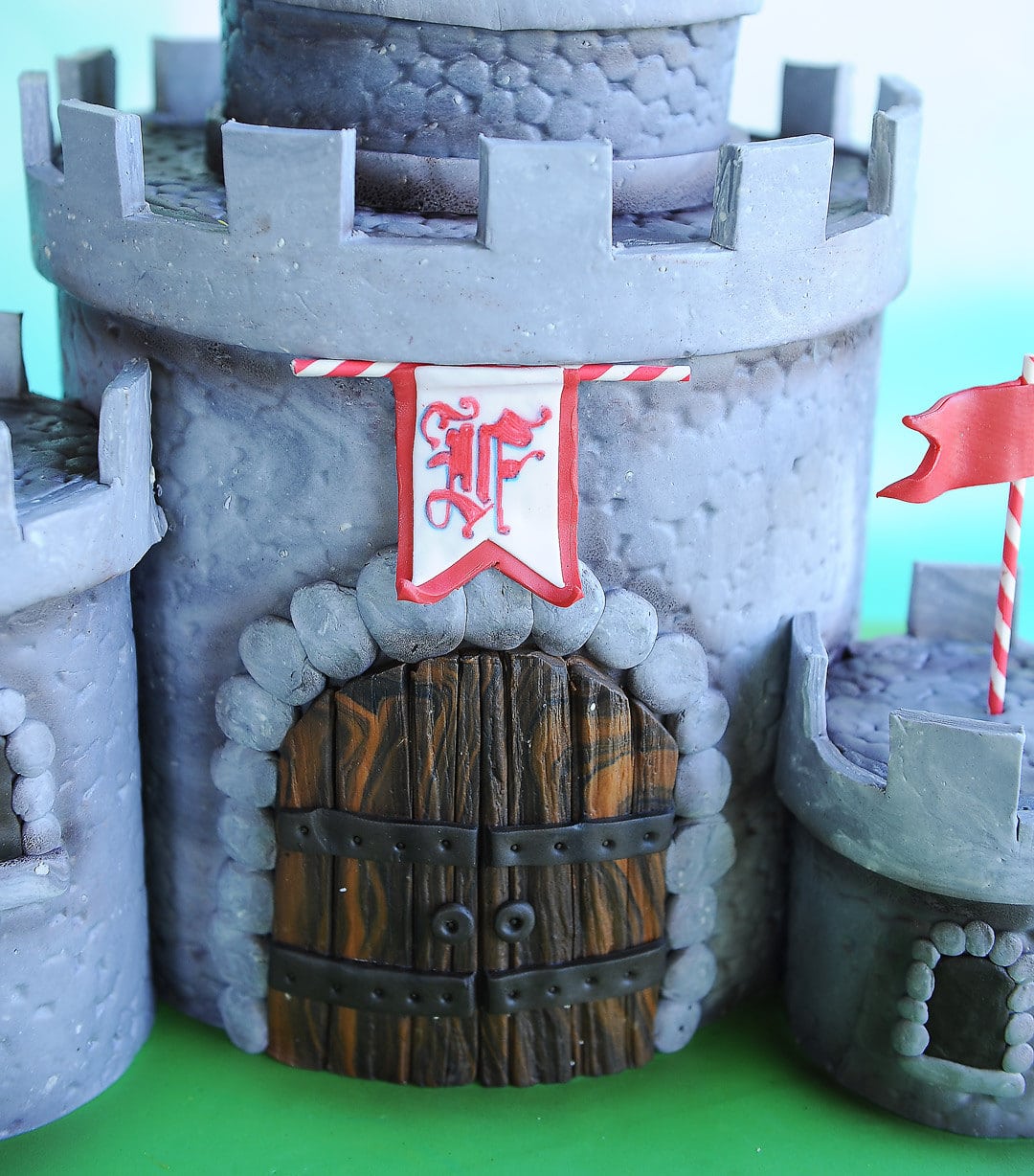 I loved how all the castle details turned out. This gate is a perfect example of how you can take several simple techniques and combine them together into something really unique.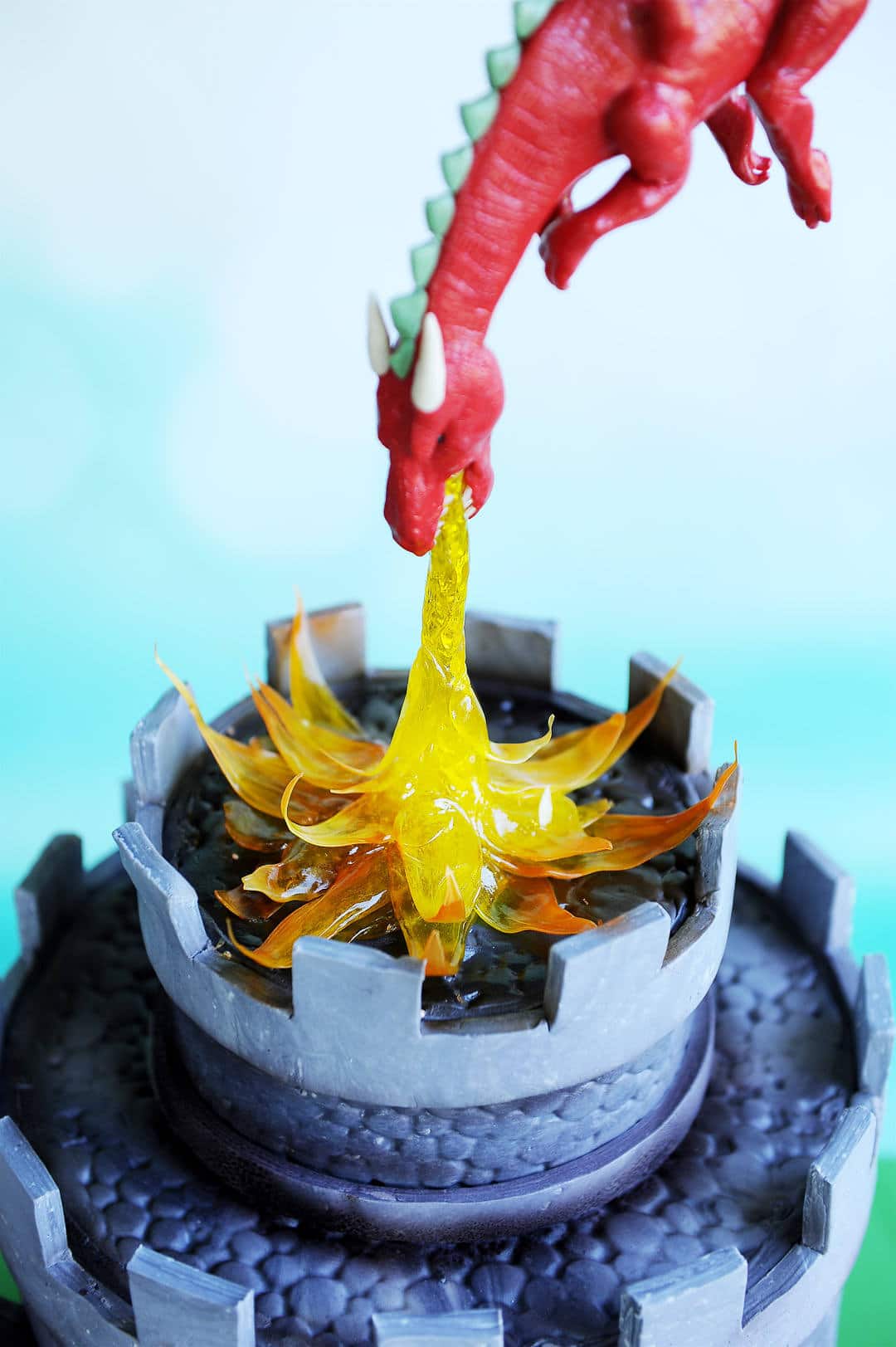 The isomalt fire adds a level of detail that really makes the dragon pop off the cake without too much difficulty. I know many cakers are scared of working with isomalt, but this technique is a good entry point.