Skill level: Intermediate
Celebrate the New Year with a splash! Our latest sculpted cake tutorial is the perfect show-stopper for any celebration. Featuring a champagne bottle design with fun and intricate details, including a gravity-defying splash of pink champagne!
The perfect cake for any black tie celebration, let's get our tools together and get started!
52:58 Minutes of Instruction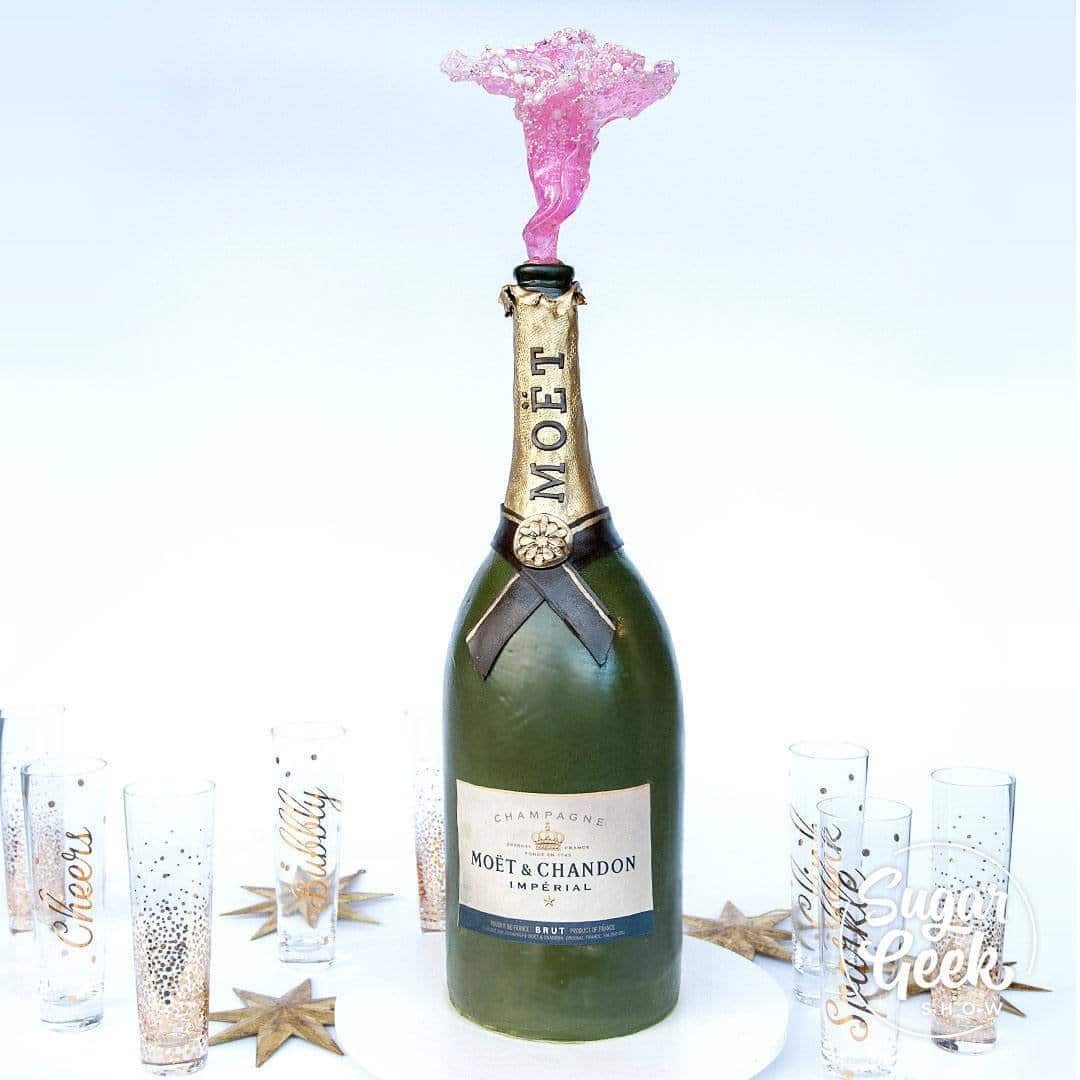 What You Will Learn
How to create a beautiful champagne bottle cake
Learn how to stack and sculpt a tall cake while giving it structure so it doesn't fall
How to make a beautiful pink champagne splash
Tricks on how to create the details for the bottle neck
Tutorial Chapters
Coloring ganache
Making the cake structure
Ganache crumbcoat
Stacking the cake
Bulking the bottle neck
Making the champagne splash
Making the letters
Finishing top of bottle
Adding shine to bottle
Painting details
Attaching letters to bottle
Adding bottle ribbon
Making bottle seal
Attaching the label
Forming the splash
Attaching splash to bottle