Skill level: Intermediate
In this tutorial, you will learn how to create a sculpted Owl cake based upon the beloved character Celeste from the popular Animal Crossing franchise. You will learn how to use reference to scale up a cake to any size, how to design the grass cake board, the belly pattern and the cartoony facial features.
While I was making this cake, it was extremely hot in my studio and I had to fix some problems due to heat, so BONUS: you will also see how to fix fondant cracks, what to do when elements break or heavy elements start to tear and pull on your cake.
3:00:14 Minutes of Instruction
What You Will Learn
How to create a stylized sculpted owl cake
Learn how to create cartoony facial features
How to create an Animal Crossing grass base
Learn how to create shinny star fragments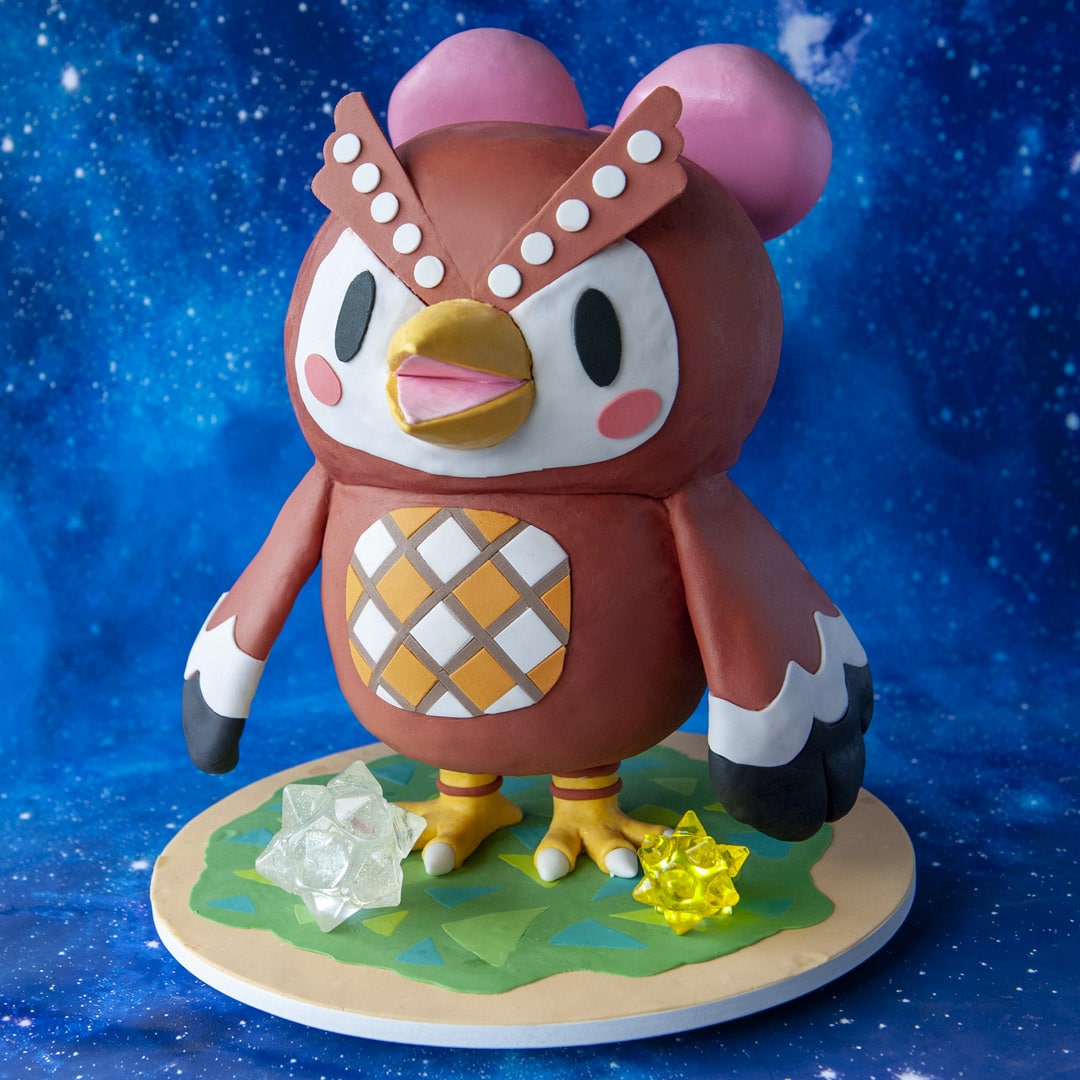 Tutorial Chapters
Measurements of the cake
Making the structure
Making the base layer
Attaching the base
Coloring fondant
Covering the board in fondant
Making the feet
Making the toenails
Supporting the wings
Preparing the base layer
Stacking the cake
Carving the cake
Sculpting the cake
Frosting the cake
Making isomalt stars
Covering the cake in fondant
Finishing the isomalt stars
Preparing the checkerboard fondant
Decorating the belly
Making the face and eyes
Making the eyebrows and beak
Making the bow
Making the wings
Making the tail
Attaching the bow
Final details