Skill level: Intermediate
Haven't you heard? Black is the new black. Dark and moody wedding cakes are all the rage and sure to be a huge trend for 2018.
Even if your bride doesn't want to go full-on black wedding cake, they might want to incorporate some into their design. This black wedding cake tutorial teaches you four stunning textures you can incorporate into your black wedding cake designs.
48:27 Minutes of Instruction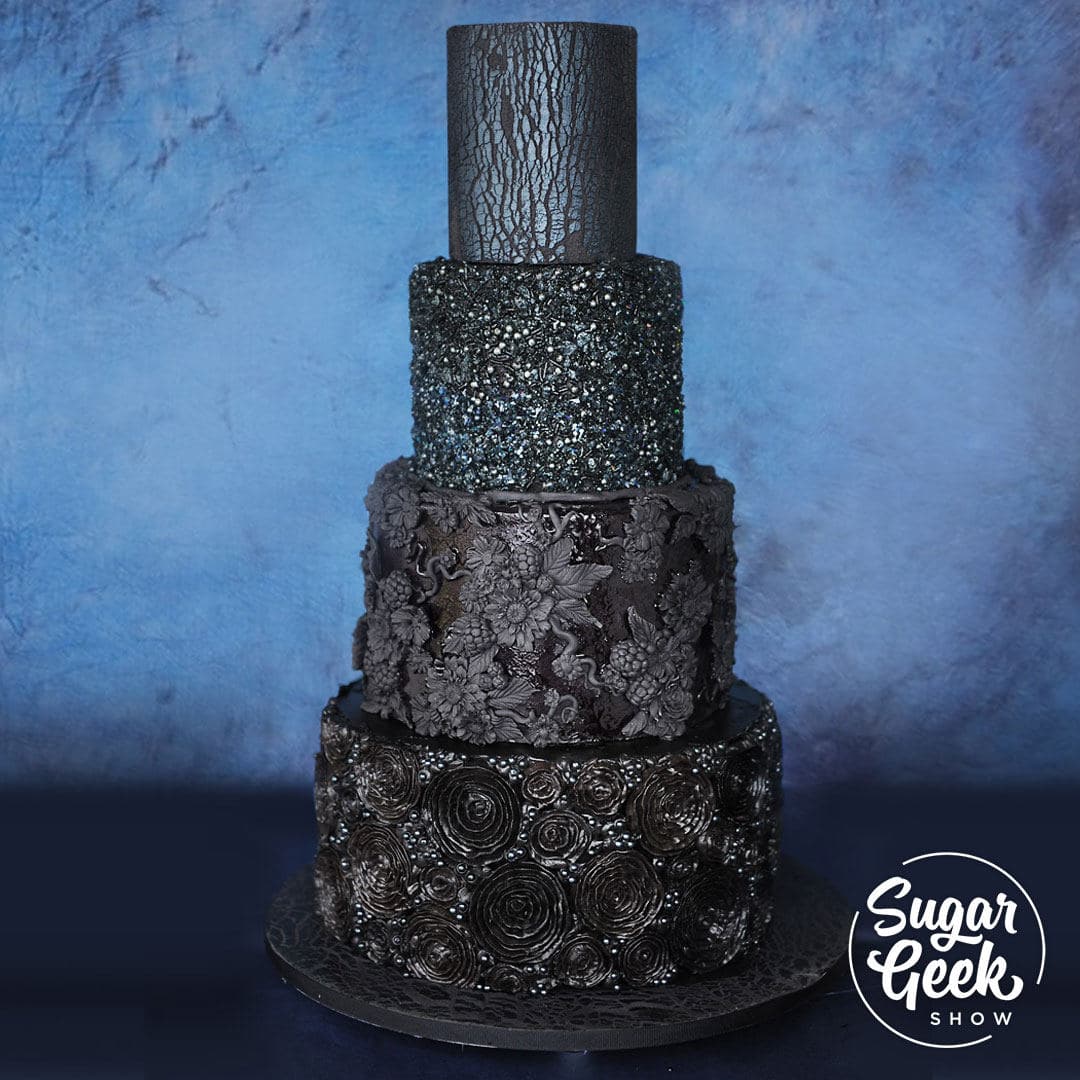 What You Will Learn
How to make a trending black wedding cake
Learn how to create lush textures on each tier
How to create a beautiful sprinkle mixture from various materials
Learn how to create a bas relief design that's sure to stun wedding guests
Tutorial Chapters
Making black buttercream
Making fuchsia buttercream
Icing the cakes
Torching fondant
Covering a cake in torched fondant
Covering the cake board
Frosting the cake
Making buttercream swirls
Applying swirls & dragees to the cake
Making the sprinkle mix
Applying sprinkles to the cake
Covering the cake in fondant
Applying molded fondant design