Skill level: Intermediate
I went all out making this rustic bear baby shower cake for my soon-to-be son, Ezra Marek! This design was inspired by the Pacific Northwest, my home turf which I love, and a much-requested cake technique, creating an empty theater cake design.
In this course, you will learn how to create this stunning showpiece step-by-step, along with several tips, tricks and techniques to add to your arsenal.
2:05:17 Minutes of Instruction
What You Will Learn
How to create an empty theater cake tier and properly secure it
Learn how to create a bear family cake topper, and a stylized moon cake topper
How to create a stone texture square cake tier
How to pipe realistic tree leaves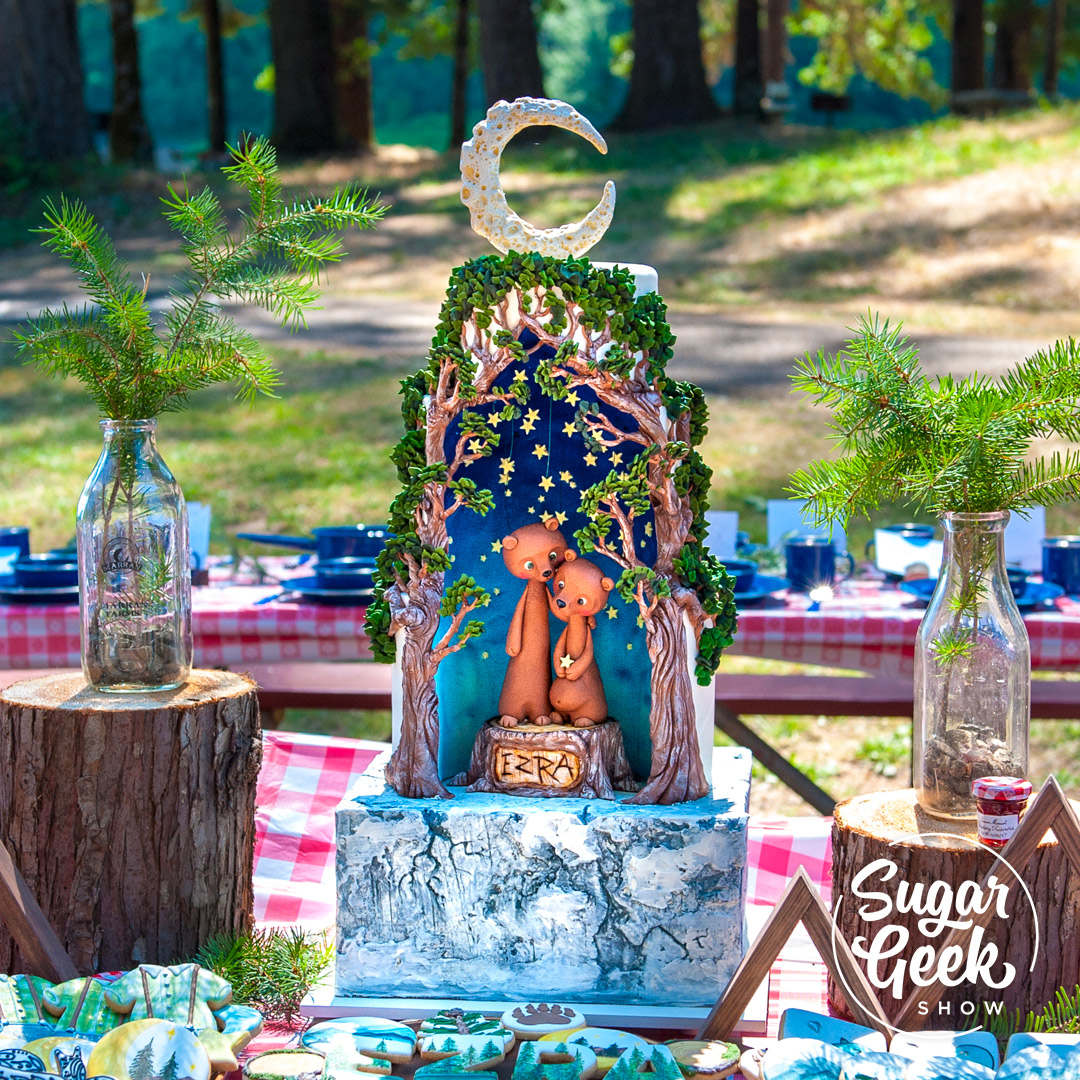 Tutorial Chapters
Carving
Covering the inside
Airbrushing
Covering the outside
Making stars
Attaching stars
Making trees
Coloring Royal Icing
Piping leaves
Making the branches
The moon structure
Adding modeling chocolate
Sculpting the bear bodies
Sculpting the bear head
Making the stump
Adding color
Adding branches
Dusting
Attaching the bears
Detailing the moon
Making strawberry buttercream
Stacking the cakes
Softening ganache
Ganaching the cake
Adding texture
Adding color
Assembling the cake