Skill level: Intermediate
Learn how to make the baby master cake from instructor Elizabeth Marek. You will learn how to create a sculpted baby master from rice cereal treats or from similarly sized cake rounds.
Elizabeth shows how to make step-by-step edible eyeballs, how to sculpt the face and measure the proportions of the face. Techniques on realistic skin tones, adding shadow and depth are covered, as well as how to make the clothing and textures.
1:32:29 Minutes of Instruction
What You Will Learn
How to make a baby master sculpted cake (or keepsake version with rice cereal treats inside)
Learn how to make realistic large edible eyes
How to make a cake version or a 'keepsake' version
Learn how to make a simple cake structure and make it food-safe
How to scale reference photos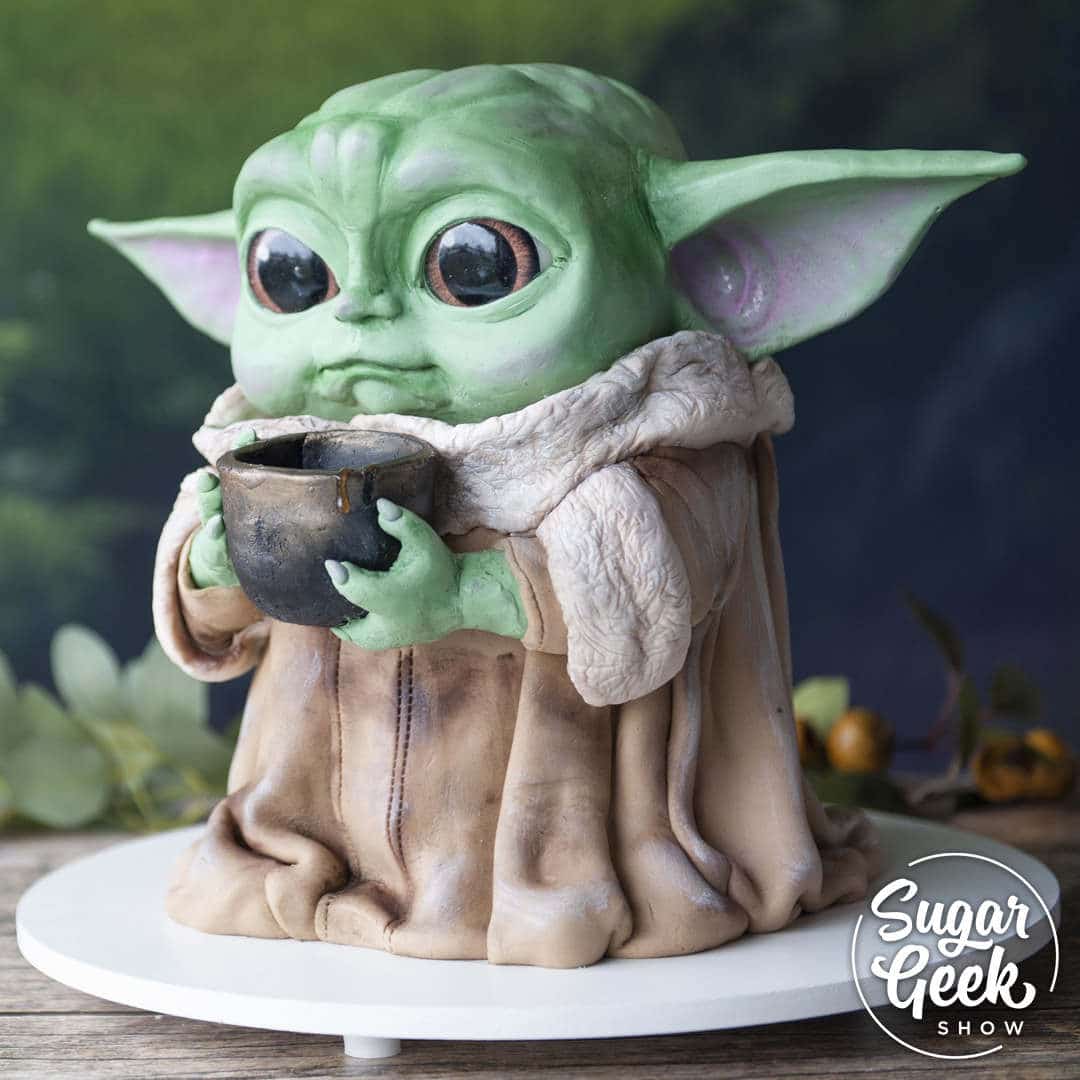 Tutorial Chapters
Preparing the cakes
Making the eyes
Making the structure
Stacking and carving the cake
The arms structure
Adding the head and eyes
Adding the cheeks and mouth
Smoothing
Adding the ears
Building up the back of the head
Covering in fondant
Making the arms
Making the collar
Making the cup
Making hands
Filling the cup