Skill level: Intermediate
The spirit of the 90's is alive! The early 90's that is. I made this 90's-style cake for my 20-year high school reunion. OMG I feel so old. The early 90's was all about grunge rock, disc-mans, MTV, FRIENDS and more.
Learn how to make this fun 90's themed cake with painted brick texture, hand-made disc-man with isomalt headphones and isomalt CD. All the images are also included if you want to use them for your design but I also show you how to crop and print your own edible images.
1:04:19 Minutes of Instruction
What You Will Learn
How to use time-saving techniques like edible images to make clean, quick designs
Learn how to create an edible CD and edible CD player
How to create several fun textures like sidewalk, bricks, and denim jeans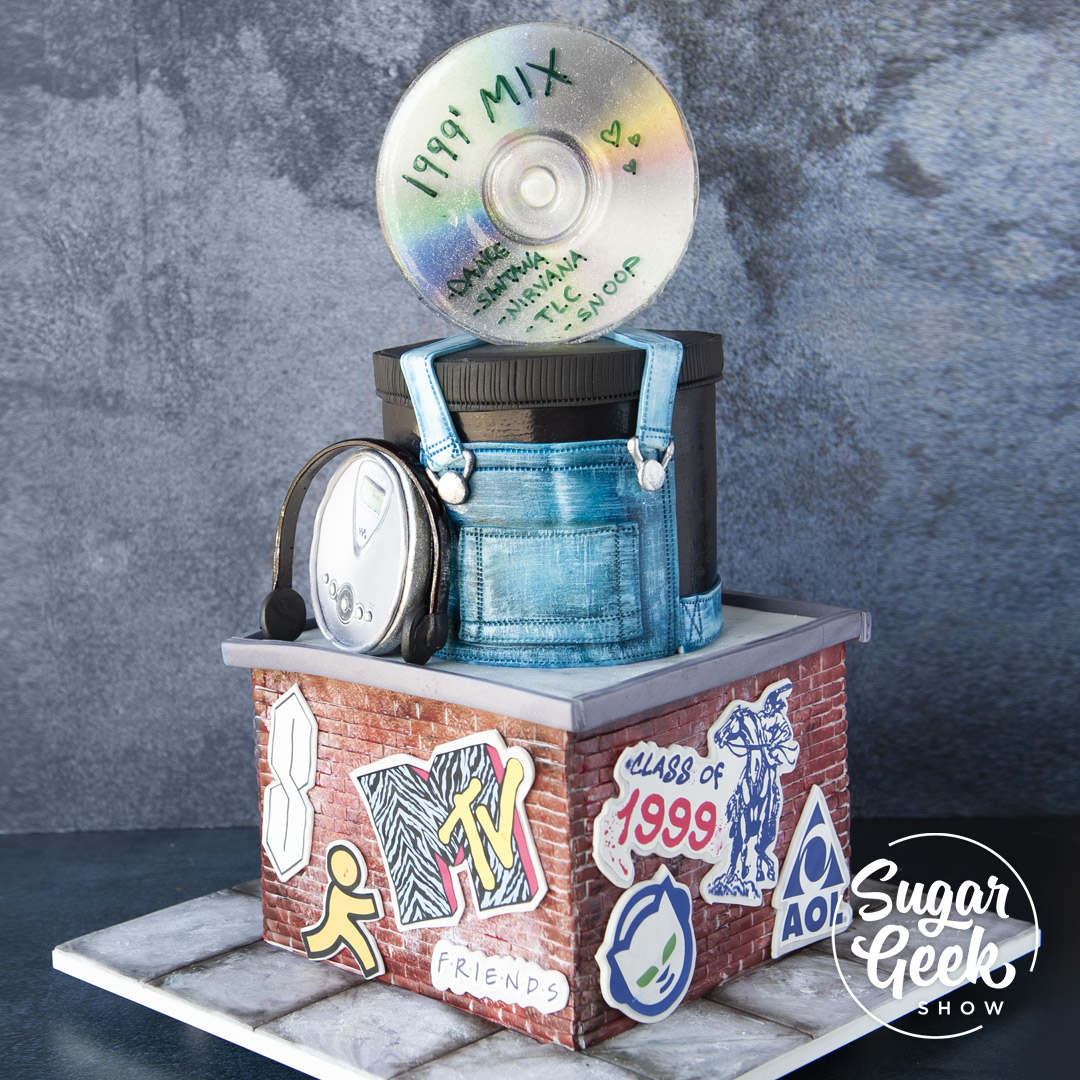 Tutorial Chapters
Paneling the 8" cake in fondant
Creating the brick texture
Painting the bricks
Covering the 6" cake in fondant
Using Photoshop
Preparing edible images
Preparing the headphones
Baking the board
Creating the CD topper
Creating the headphones
Creating CD player details
Detailing the headphones
Detailing the CD topper
Finishing the stone texture
Stacking the cakes
Making the jean pocket
Adding the jean pocket
Making overall straps
Making overall buckles
Finishing the CD topper
Finishing the border
Attaching the edible images